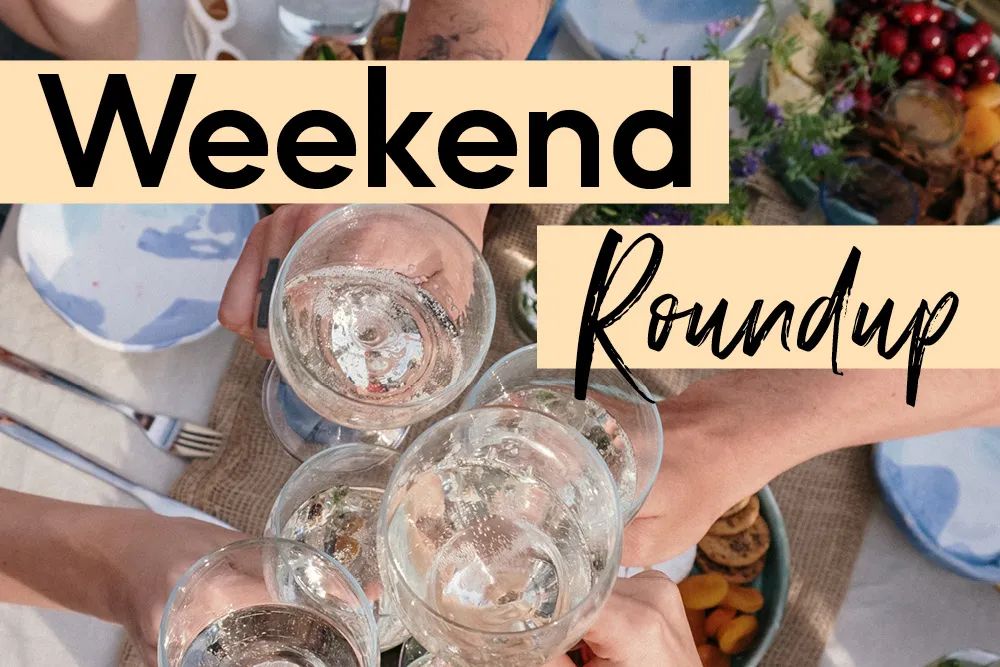 This Weekend's Top 4 | July 8-10, 2022
July 7, 2022
There are some real beloved summertime staples happening this weekend, and bright side? They sprinkled all across the weekend! For a full look at what's happening around town this weekend (and beyond), you'll want to check out the calendar. In the meantime...
#1 Relay for Life | Billings West Track
This year, Yellowstone County Relay for Life is thrilled for the community to be back together on July 8, making laps around Billings West's track as we Lei Out Cancer together. (Yes, you will most definitely want to come in your best Hawaiian clothing to enter the costume contest).
If you've never attended a Relay for Life event, then you should know this impactful gathering is free and open to the public. First, we gather around the track, hooting, hollering, and making a most wonderful ruckus as the survivors take the opening lap, followed by the caregivers, then as day fades into night, and luminaria are lit around the track, with the names of loved ones guiding the way, we continue to walk in honor of, in memory of…And it's beautiful.
New this year! It's a ReLei for Life After Party! Starting after closing ceremonies at 11pm and presented by Fuller Family Medicine, expect Silent Disco and a showing of Moana on the inflatable screen. And because you can't be out there busting a move on an empty stomach, there will also be late night pizza courtesy of Papa Johns and Dominos! DJ Benefit and DJ Eros are DJing the silent disco.
SCHEDULE OF EVENTS:
4:00PM - Track Opens
5:00PM - Survivor Celebration (West High Gym)
6:15PM - Survivor Lap
7:00PM - Teams Announced
8:00PM - Live Music from John Roberts y Pan Blanco
9:00PM - Luminaria Ceremony
10:30PM - Closing Ceremony
11:00PM - ReLei For Life After Party presented by Fuller Family Medicine
the DETAILS
When: July 8 @ 5pm until ?
Admission: Free
#2 Strawberry Festival | Downtown Billings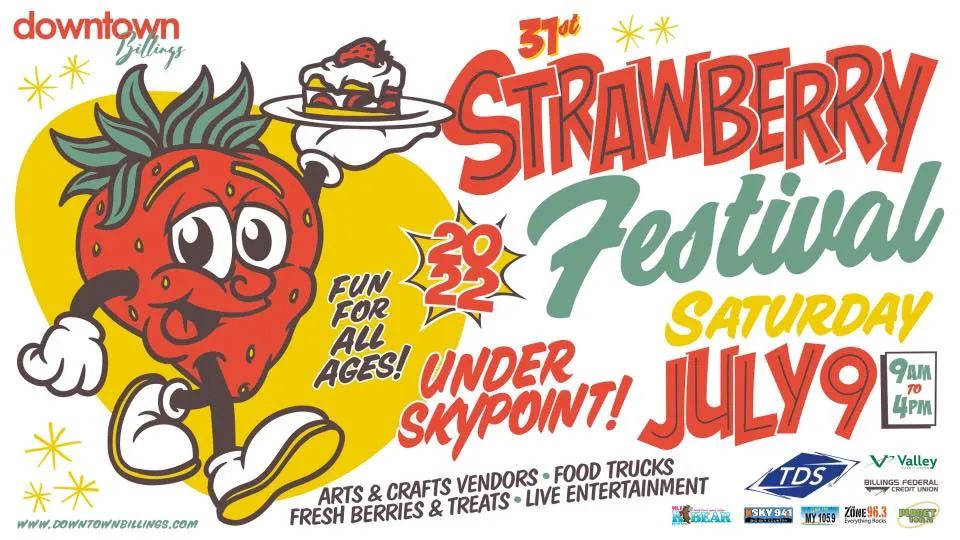 Downtown Billings' Strawberry Festival is back for its 31st year!
Already featured in the pages of SLM's July issue as my pick for this month's not-to-miss event, we'd be remiss not to include the beloved summer staple that is the Strawberry Festival in our weekend roundup. Held under Skypoint in Downtown Billings, there is something for the whole family to experience and enjoy! At Billings' largest street festival, you'll find 90+ merchants, live music (including Who We Are, playing from 1-1:45pm), food truck fare, and of course, pallets and pallets of fresh, Montana-sourced berries!
the DETAILS
When: Saturday, July 9 @ 9am-4:30pm
Where: Downtown Billings under Skypoint
#3 Billings Mustangs VS Boise Hawks | Dehler Park
Our own Billings Mustangs are in the midst of a five day stand versus the Boise Hawks, having kicked things off with a 5-4 win on Wednesday night. So if you've been itching for some baseball action, this is your time to stock up on peanuts and crackerjacks (or my personal favorite, Dehler Park's magical little bags of doughnuts) and head out to the ballgame! Do keep an eye on the Mustangs' Facebook page where the team will have up to date information on any changes due to weather.
the DETAILS
When: Thursday, July 7-Sunday, July 10
July 7-9 @ 6:35pm
July 10 @ 1:05pm
#4 Time to Take a Break Red Lodge | Flood Relief Fundraiser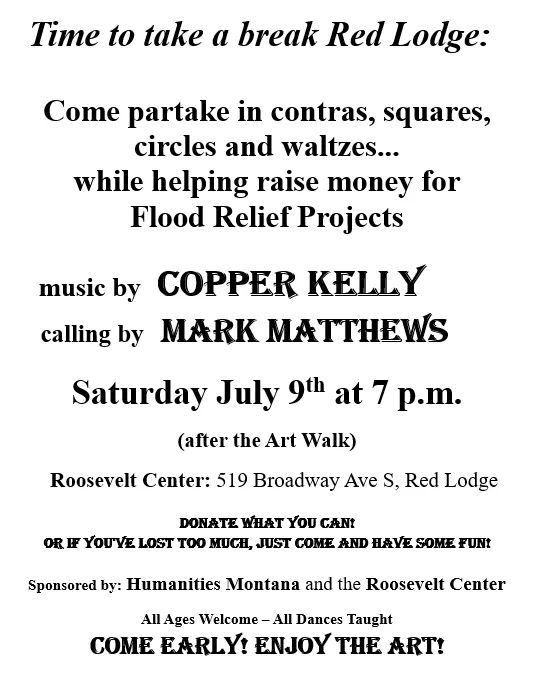 Get moving for flood relief efforts in Red Lodge, MT
Sponsored by Humanities Montana and the Roosevelt Center, all ages are welcome to take a break and do some dancing for the flood relief efforts. Recovery from the devastating floods of June in Montana continue, but for this evening, it's time to take a break and kick up your heels. With small-town, Hallmark movie vibes, you're invited to come partake in contras, square, circles, and waltzes (with the added bonus of all dances being taught, so novices, have no fear!). Music is provided by Copper Kelly with Mark Matthews doing the calling.
Folks are invited to donate what they can (or, if you've lost too much, to come and have some much needed fun).
the DETAILS
When: Saturday, July 9 @ 7pm
Where: Roosevelt Center, 519 Broadway Ave S, Red Lodge, MT
Cost: Free