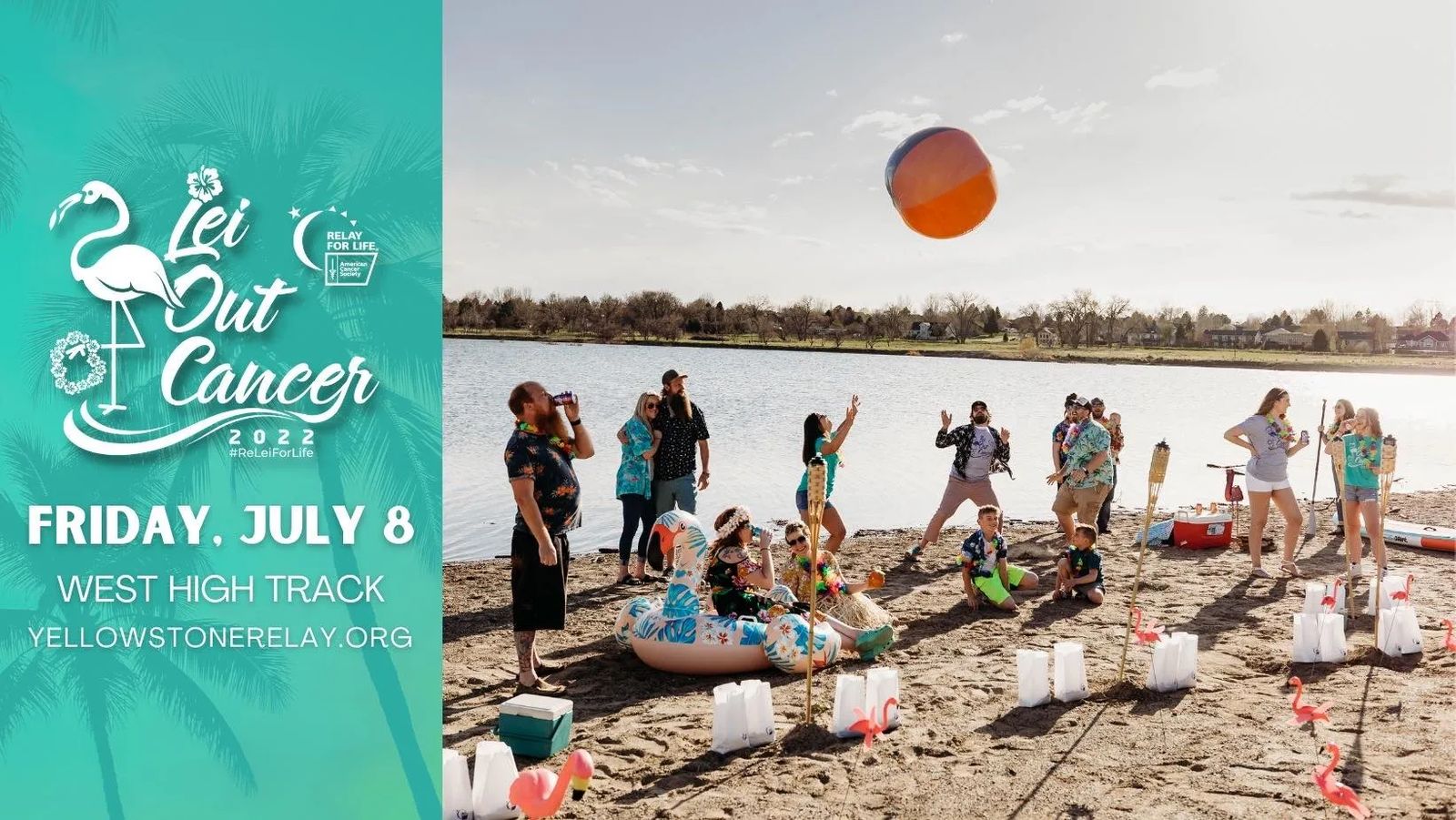 Lei Out Cancer Together at 2022 Relay for Life
July 7, 2022
Relay for Life | West High Track
Saturday, July 9, 2022
12:00 AM— 12:00 PMUTC
It's been two years of getting creative and making adaptations (still managing to place third in the world among Relay for Life events after contributing more than $560,000 last year!). This year, Yellowstone County Relay for Life is thrilled for the community to be back together on July 8, making laps around Billings West's track as we Lei Out Cancer together. (Yes, you will most definitely want to come in your best Hawaiian clothing to enter the costume contest).
SCHEDULE OF EVENTS:
4:00PM - Track Opens
5:00PM - Survivor Celebration (West High Gym)
6:15PM - Survivor Lap
7:00PM - Teams Announced
8:00PM - Live Music from John Roberts y Pan Blanco
9:00PM - Luminaria Ceremony
10:30PM - Closing Ceremony
11:00PM - ReLei For Life After Party presented by Fuller Family Medicine
If you've never attended a Relay for Life event, then you should know this impactful gathering is free and open to the public. First, we gather around the track, hooting, hollering, and making a most wonderful ruckus as the survivors take the opening lap, then as day fades into night, and luminaria are lit around the track, with the names of loved ones guiding the way, we continue to walk in honor of, in memory of…And it's beautiful.
New this year! It's a ReLei for Life After Party! Starting after closing ceremonies at 11pm and presented by Fuller Family Medicine, expect Silent Disco and a showing of Moana on the inflatable screen. And because you can't be out there busting a move on an empty stomach, there will also be late night pizza courtesy of Papa Johns and Dominos! DJ Benefit and DJ Eros are DJing the silent disco.