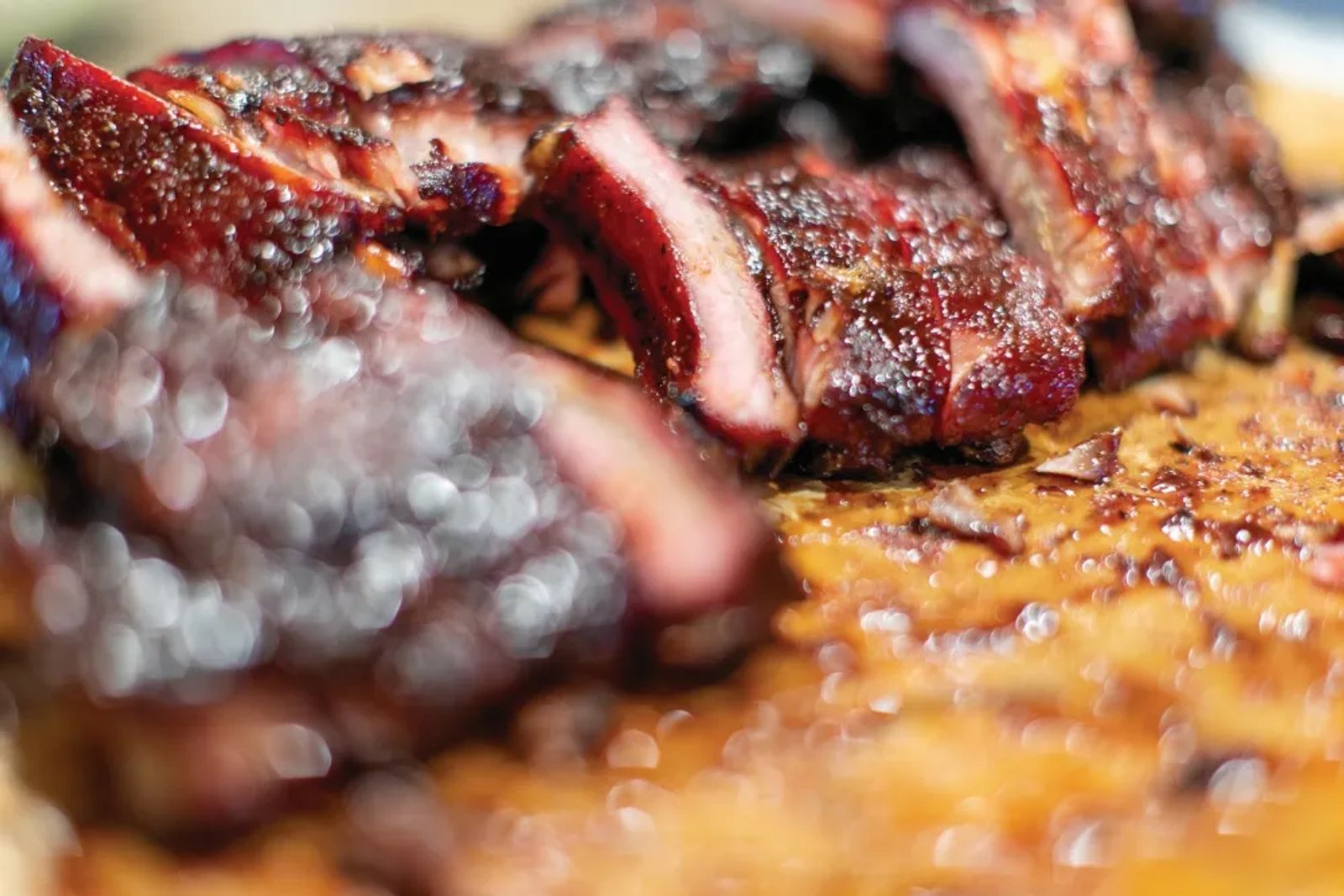 The Heart of Champions: Montana Outlaw BBQ
July 2020 | by michael j. hitchcock | photos by lovely hitchcock
The tale of how Rick Hamilton and his sons Ty and Justin came to be the World Reserve BBQ Champions is a story of giving. It is a saga of Montanan family values that reach far beyond their vast collection of trophies and awards into the hearts and hopes of many families across America. It is a narrative of using hard-earned fame to profit others rather than themselves. This is real Montana.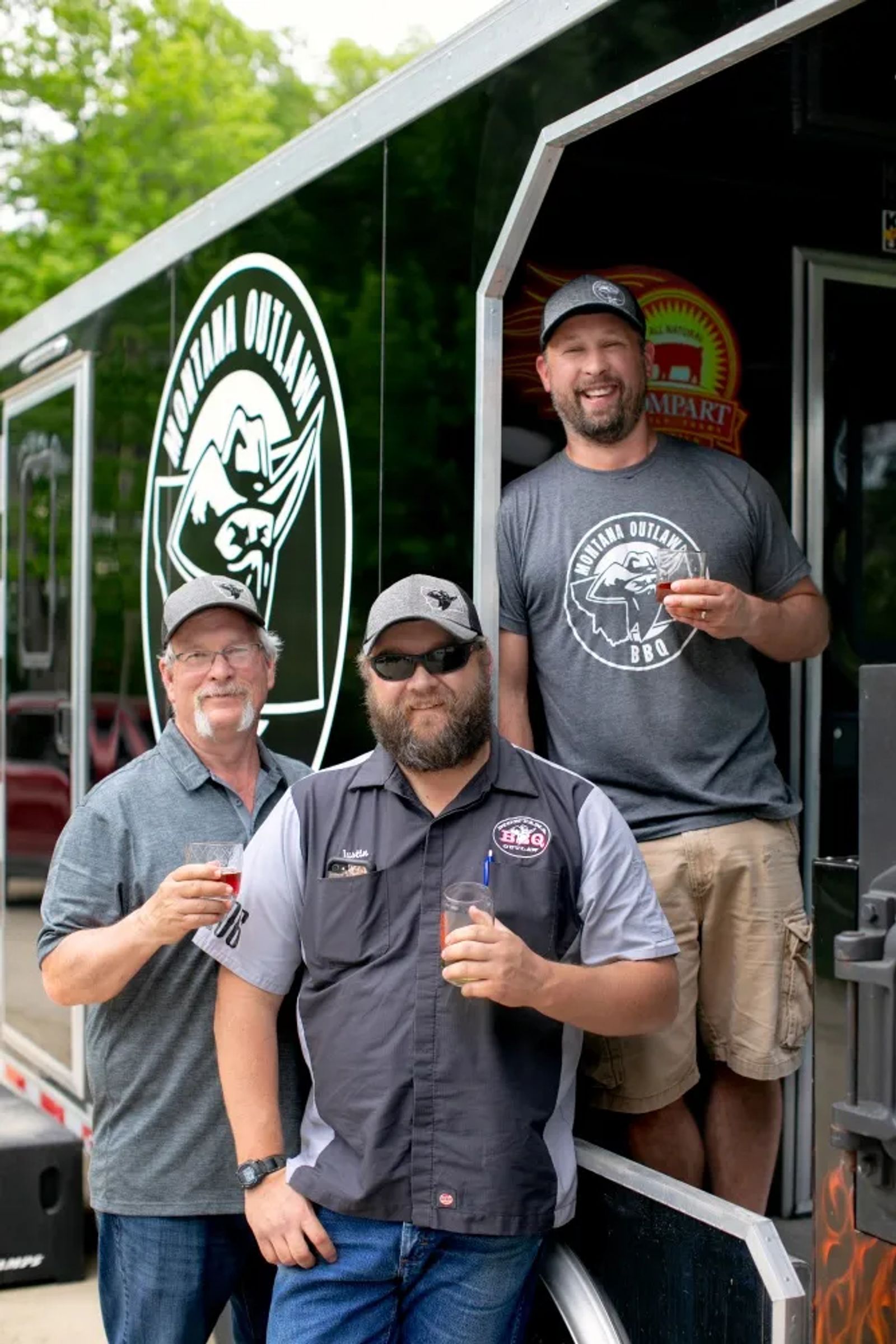 My wife and I arrived at the Hamilton ranch near Park City in the early afternoon, expecting to engage in a pleasant interview and photoshoot. We found far more. As we pulled into the ranch, the family was hovered over their competition grill nested on their travel trailer, finishing a six-hour run of perfectly cooked and prepared ribs. The aroma was only slightly less blissful than the flavor. I'm not going to describe the pure joy of devouring those racks of pork ribs as words are quite useless. After all, they are world championship ribs. You get the idea.
The Montana Outlaw BBQ journey began 15 years ago when the family was serving as a dealer for Traeger grills. One day as they were showcasing their grills at a local BBQ competition, they came upon the idea to try their hand at an organized BBQ contest in Worland, Wyoming. To their complete surprise, they placed in the competition. Inspired by the win, Montana Outlaw BBQ was born, and the family began traveling the country in search of competitions to be conquered. In 2015 they upped their game by taking classes as well as humbly being mentored by some of the world's greatest competitive BBQ geniuses.
In 2016 they reached the pinnacle of competitive success by becoming the Reserve Grand Champions of the Open American Royal World Series of Barbecue. Soon after this enormous achievement, the family decided to market their signature rubs. Led by a nationwide distribution in Ace Hardware stores, they sell their award-winning chicken, pork, and beef rubs in over 5,000 locations throughout the nation. The team is currently working on developing a line of sauces. Stay tuned…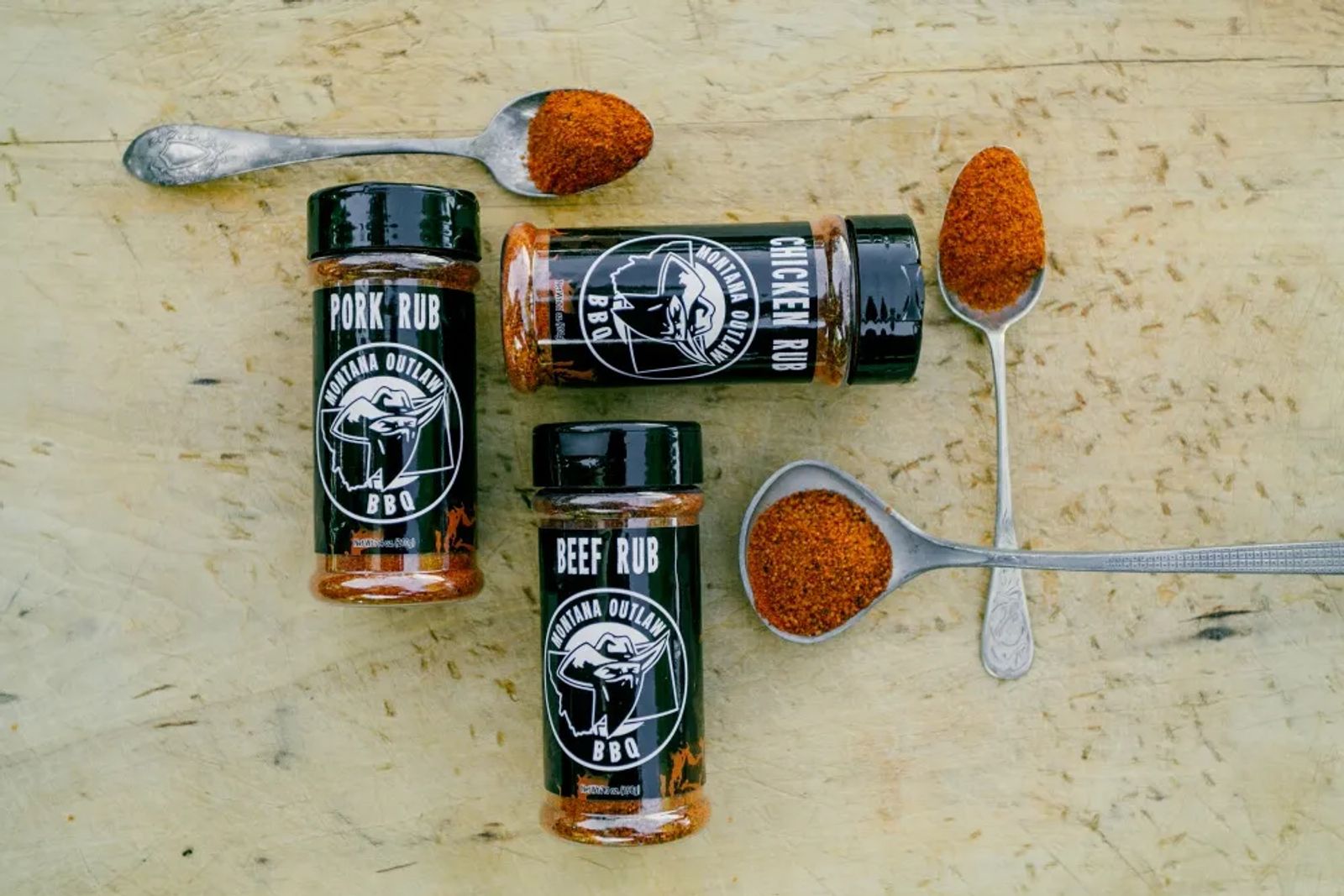 But the true rub (pun intended) of this incredible story rests in the hearts of the Hamilton family. It is a culture of giving that goes back several generations. When they started competing across the country, they often found themselves with a lot of excess meat after a contest, so they would ask the contest organizers for local charities to feed the hungry. They have given back to the local community, donating over $50,000 to a number of charities in the area. To this day, they seek out those who need aid and help them, however they can, sharing the fruits of their labor with those in need.
Rick credits this giving spirit to the generosity of others who have helped them over the years, including supportive local businesses and other competitive cooks who have shared recipes, tips, and time. Ty states that the endgame is not their collection of trophies, rather the ability to help others in need. Justin backs up that philosophy, explaining how others helped "pull them up the ladder" of success, so they are returning the effort.
The future of giving for these grill-masters includes the ambitious "BBQ Hero" project; a budding, episodic reality show focused on locating and rewarding selfless, BBQ loving people who give their own "time, talent, and treasure to improve the lives of others." Once notified of such a person, the family will take their camera crew on-site, surprising these caring folk with an array of rewards which could range anywhere from a new Traeger grill to premium beef from Stone Ranch Montana Wagyu, or possibly a collection of high quality pork from Compart Farms.
While Montana Outlaw BBQ is famous for cooking world-class BBQ, it is undoubtedly the bountiful spirit of giving that defines who they are. During a time when we are constantly bombarded by a media focus on bad news, protests, and unspeakable misdeeds, it is a tonic for the soul knowing that people like the Hamilton family are the true core of the Great State of Montana, the USA, and the world. Born and raised in Montana, these are the people we need.
Originally printed in the July 2020 issue of Simply Local Magazine
Never miss an issue, check out SLM's digital editions here!