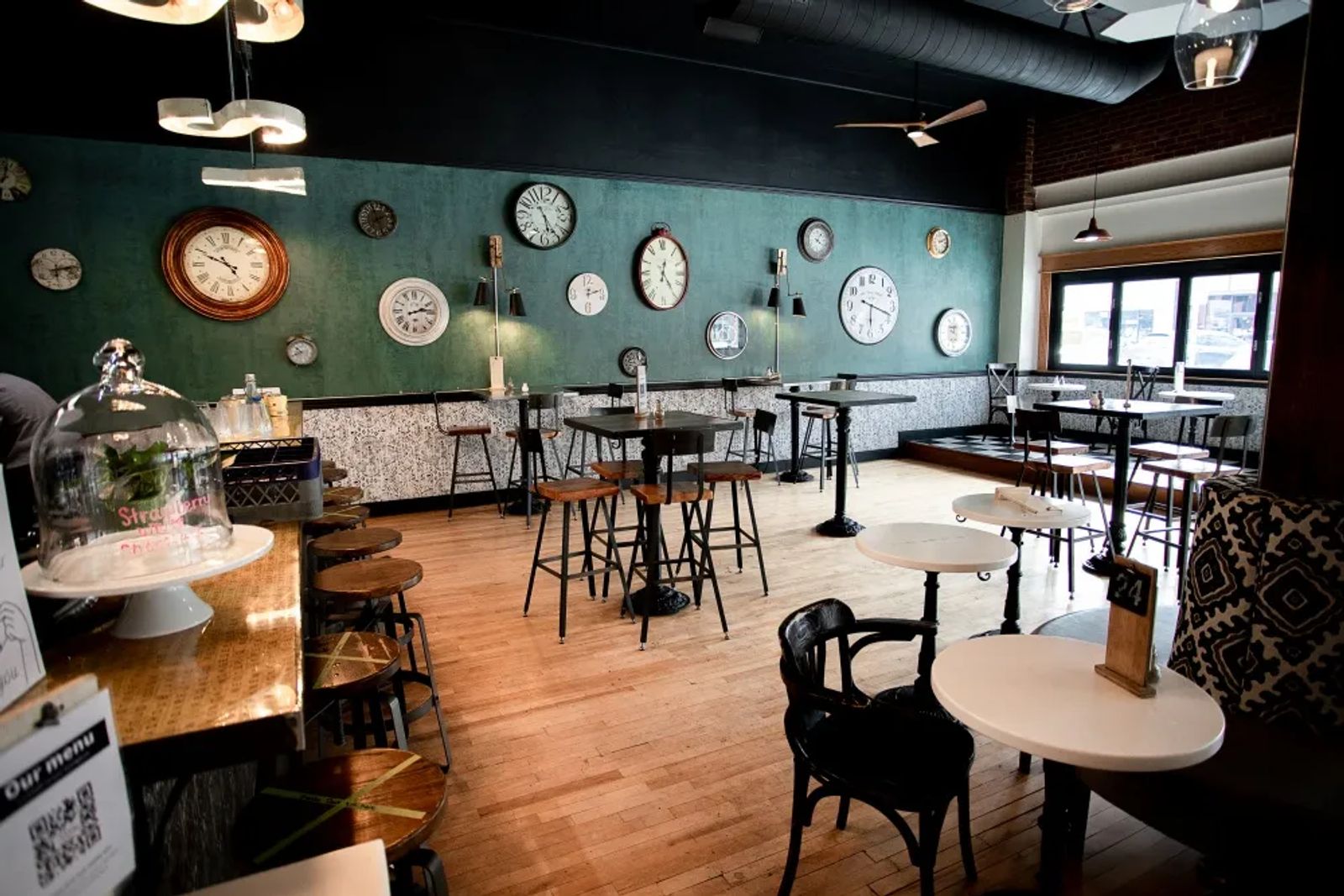 Stay Sassy: The Sassy Biscuit Co. Bruncherie
May 2021
by michael j. hitchcock | photos by lovely hitchcock
Anyone who has lived in Billings for a substantial length of time knows that this is one big little city. More importantly, they understand what "big little" means. 
One great illustration of our big little life is found at 115 North 29th Street. Folks around here call it The Sassy Biscuit, a little bruncherie that brings ample flavor to the table.
The menu at The Sassy Biscuit might just surprise you with its array of sweets and sandwiches, and I promise you that there is something original and exciting for everyone. From pressed shortcakes (waffled, pressed biscuits) lovingly blanketed in sweet buttermilk gravy to a fried chicken breast perched atop apple cider gravy-covered shortcakes to sweet porridge and an array of uniquely flavored sammies (aka "sandwiches"), this little bit-o-heaven will have you coming back again and again. They even sport their own soft-baked granola for take-home deliciousness on-tap. 
Owner Jilan Hall-Johnson has always loved food as well as trying new things, so naturally, she attended culinary school to nurture and develop her two passions. As a military spouse traveling across the country, she realized that most restaurants didn't invest much creativity in their breakfast menus. She decided to change that.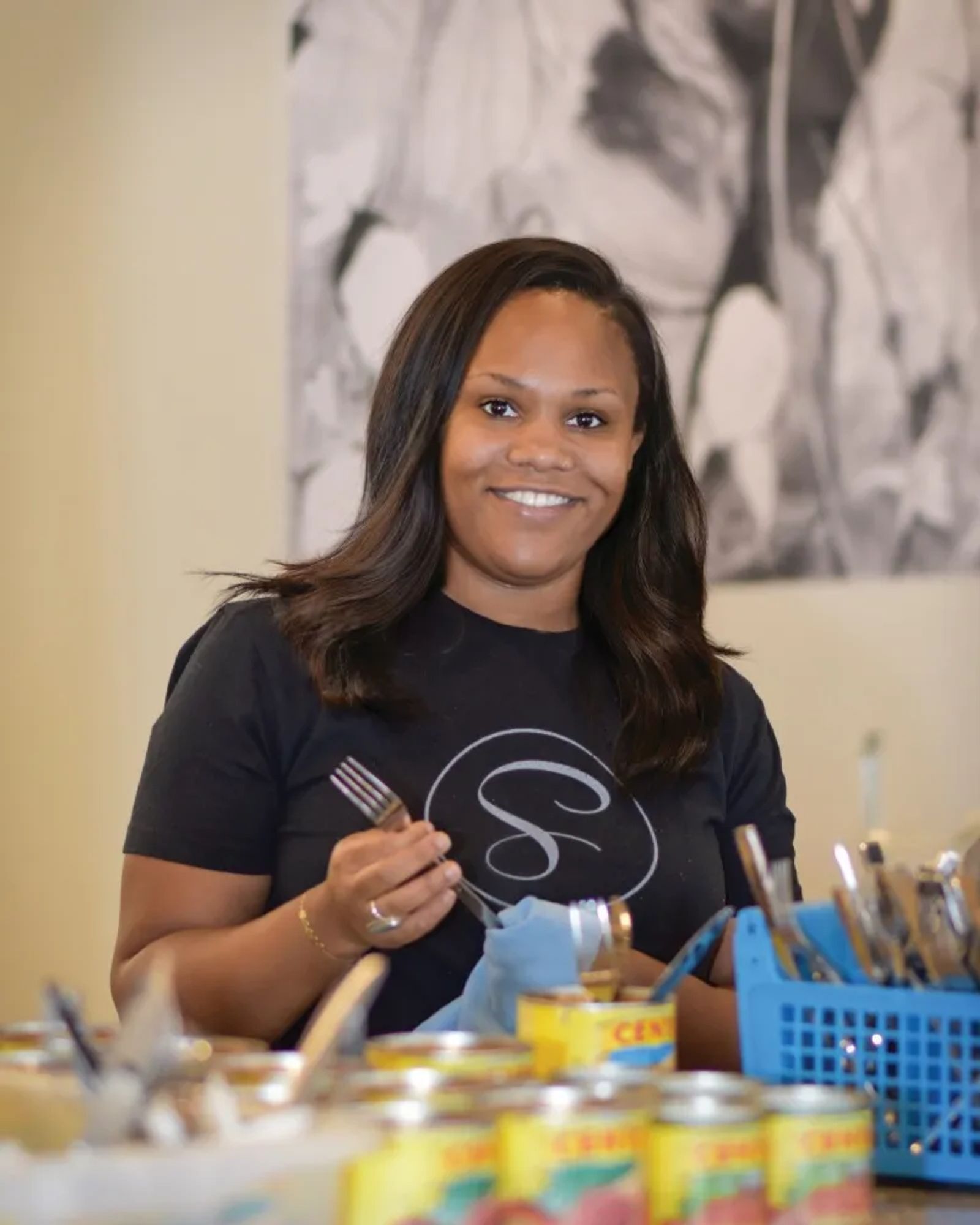 Jilan Hall-Johnson | photo courtesy of Heidi Cooper
Her entrees are an amalgam of her childhood food favorites, southern cookery styles, and a lifetime of inspiration from others who share her love of the culinary arts. The Sassy Biscuit brings all of that together along with a trendy, metropolitan atmosphere that feels...right.
Jilan and her team not only feed the community, but they work hard to give back to Billings, engaging in volunteer activities and donating to community organizations that make a positive difference in people's lives. In my experience, people who love to feed others are often quite generous overall, and the fine crew at The Sassy Biscuit are no exception. 
Katie Fillinger, a graduate of the U of M Culinary Program, possessing a vast knowledge of the booming restaurant industry, co-manages around 25 employees who seamlessly work together to deliver the perfect dining experience, even on Sundays when the restaurant is frequently packed full of hungry patrons. She likes to think of their menu as "...traditional southern comfort food mixed with modern culinary flare." Katie is proud that everything is made in-house, including cured, smoked pork bellies from which they cut their own bacon. Even the sausage is made right there in the restaurant. Their namesake, the biscuits, are freshly prepared each morning, of course.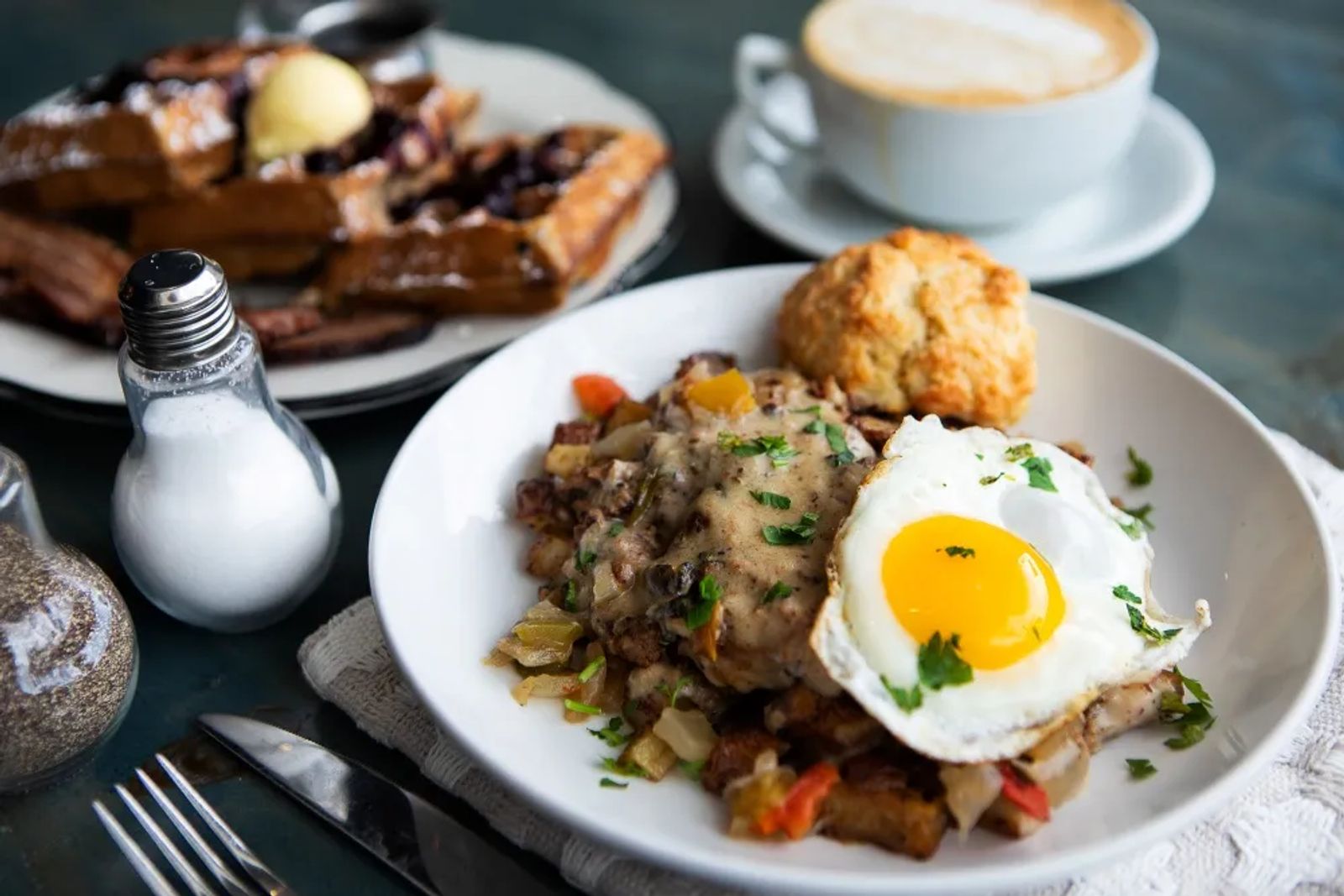 Your breakfast at The Sassy Biscuit, Co. is traditional southern comfort food mixed with modern culinary flare, says Katie Fillinger.
While The Sassy Biscuit, Co. definitely has your breakfast covered, Jilan and her team also have your lunch and dinner needs taken care of. In the evenings, The Sassy Biscuit transforms into Jook, A Chicken Joint.
Here you can feast on a variety of chicken dishes served in a southern-fried style coupled with Jilan's unique, inspired twists. Both The Sassy Biscuit and Jook provide catering services that will have your party's collective mouths watering just by reading the menu. 
"Jook" is a play on "juke joint," which typically describes a bar that boasts a jukebox and a dedicated dance floor. Jilan decided to spell the name "Jook" as a salute to her cultural heritage. The word originates from the language of the "Gullah Geechee," the African-American peoples who populated the lower Atlantic coast. Jook roughly translates to "devilish" or "disorderly." Jilan feels this is precisely the type of feeling she wants for both her restaurants, hence the "Sassy" Biscuit. The breakfast, lunch, and dinner menus are exactly that; unique and a bit devilish. In other words, a perfect fit for Big Sky Country folks.
Jilan and her team have accomplished their goal of bringing unique, southern culinary delights to Montana, and they have successfully transformed breakfast from the standard (and somewhat mundane) trinity of eggs, bacon, and toast. They've brought style to breakfast along with a whole new world of flavor and texture combinations. After a hearty breakfast at The Sassy Biscuit, take a break and do some shopping. After that, come on back for Jook and immerse yourself within the world of southern-inspired chicken amidst a metropolitan atmosphere right here in our own big little town of Billings.
Stay sassy, Billings. 
Originally printed in the May 2021 issue of Simply Local Magazine
Never miss an issue, check out SLM's digital editions here!