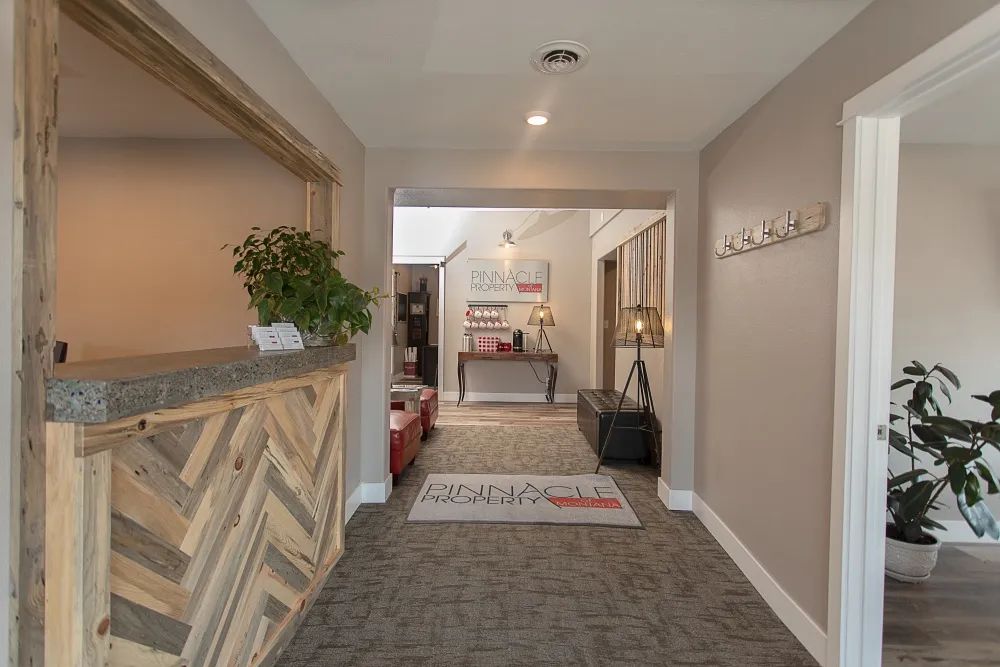 Pinnacle Property: Giving Montanans a Place to Call Their Own
January 2022
by michael j. hitchcock | photos by lovely hitchcock
The independent real-estate company of Pinnacle Property rests quietly within the little town of Columbus, Montana, just across the road from a self-serve car wash and a franchise tire center. The building seems to be much like its community, modest and content. A wrap-around porch adds a bit of character and style, making it somehow more…Montana. But within the four walls of this gentle building, you will find a whole lot of good things going on.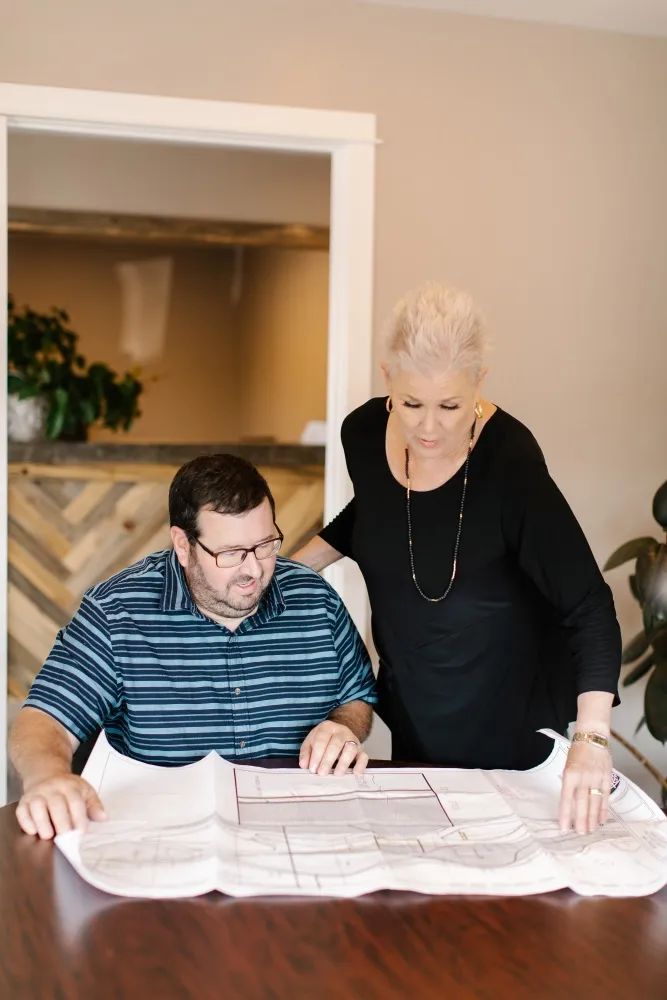 Pinnacle Property's owners, Barb Potzman and Joe Cross, held the grand opening of their boutique-style office on May fifth (yep…Cinco de Mayo). Despite Barb recently being diagnosed with cancer, she and Joe keep working hard to help Montanans find just the right property for their families and businesses. As Barb declares, "I may have cancer, but it does not have me."
A wife and mother, born and raised in Billings, Barb, earned her BA in Business Administration (with an emphasis in Information Systems) in 1989 when computers were little more than oversized calculators. She went on to work for a food broker and eventually decided to use her degree to teach Information Systems at MSUB. She soon found that she had an insatiable craving to be out in the town with people, and what better way to feed that craving than to get into real estate? In 2005 she entered the business and realized her true calling.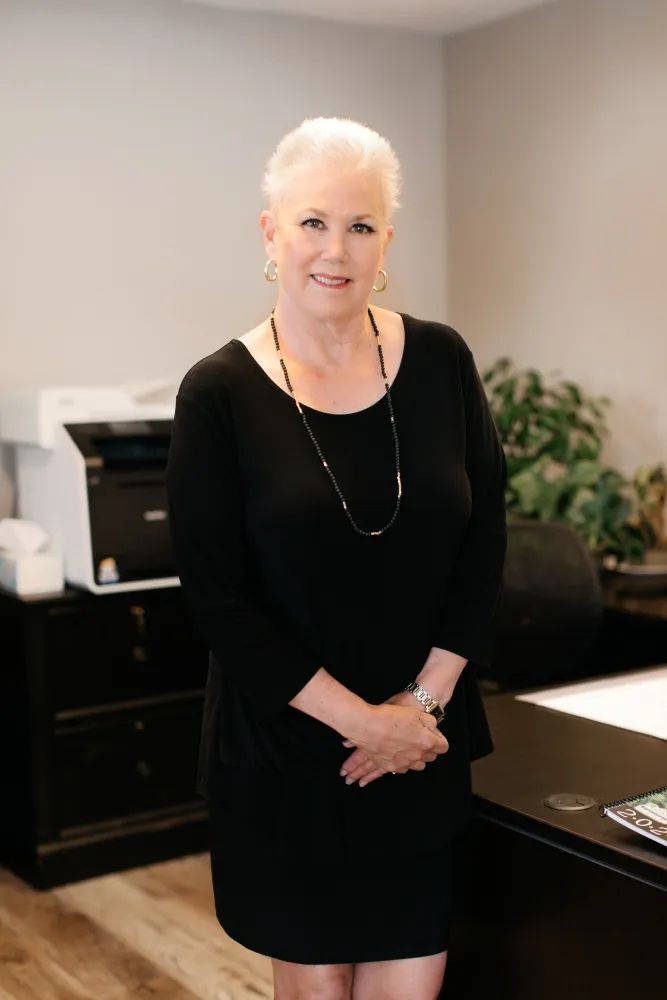 Her business partner, Joe, was born in Indiana but left the Hoosier state in 1999, heading west to Colorado. By 2007 he found his way to Montana and decided that these were the people and the life he wanted. So, in 2014, Joe began his journey in the real-estate business and became a broker.
Working in another real-estate office in the small town of Columbus, it was inevitable that he and Barb would cross paths at times during property transactions. Barb found that she liked Joe's honesty and work ethic, and he felt the same about her. When Barb's one coworker received an offer from a competitor that he could not refuse, Barb found herself working alone; something she abhorred doing. Dangerously close to quitting the business, she picked up local agent KayDel Shelton and decided to keep working.
About that time, Joe found himself having surgery and decided to focus on his quality of life. Knowing that Barb and he shared similar values, they connected, and Barb introduced him to KayDel. They hit it off famously, and the three decided to make a go at it together with Joe and Barb as partners and KayDel as their first agent.
Today, they have five outside agents, with three in Columbus, one in Billings, and one who travels wherever the need arises. Barb focuses her time supervising the brokers and keeping the books while Joe handles the building (which he owns) and shares broker supervision. Currently, they sell properties primarily in Stillwater, Yellowstone, Carbon, and Sweet Grass counties but are always reaching out to more distant regions and properties.
Barb and Joe are both family-oriented individuals. Barb has been married to her husband, Dennis, for 46 years. Dennis was the CEO of Montana Silversmiths in Columbus for 23 years. They have two daughters, Josie and Betsy, who are each married with children of their own. Despite both daughters living near San Diego, Barb and Dennis make sure to find plenty of time to spend with their children and grandchildren.
Joe and his wife Lindsey are the head of a blended family with five children. The oldest daughter (Reed) and son (David) have graduated high school and are working hard attending colleges in Montana. Sons Dane and Ethan attend high school in Columbus, leading the way for the youngest son, Drake, who attends sixth grade and loves participating in sports. Joe's wife is a teacher and a counselor at Columbus Middle school when their own children do not surround her!
As with most small towns, Columbus is a tightly connected place to live, so when someone is down on their luck, everyone rallies to help out. There are a lot of community events, and you can usually find the owners and employees of Pinnacle Property in the thick of each one. Barb and Joe both feel that they don't do things for the community but rather with the community. For example, in 2020, they won second prize for their float in the town's Christmas parade. Barb assures me that "the game is on" for first prize in 2021.
This small-town business with a big heart plans to add more agents to the roster as long as they can find people who fit their business model of honesty, integrity, and trust. This model has brought them through the pandemic and will undoubtedly take them far beyond as they continue to care for their community and give Montanans a place to call their own.
Originally printed in the January 2022 issue of Simply Local Magazine
Never miss an issue, check out SLM's digital editions here!