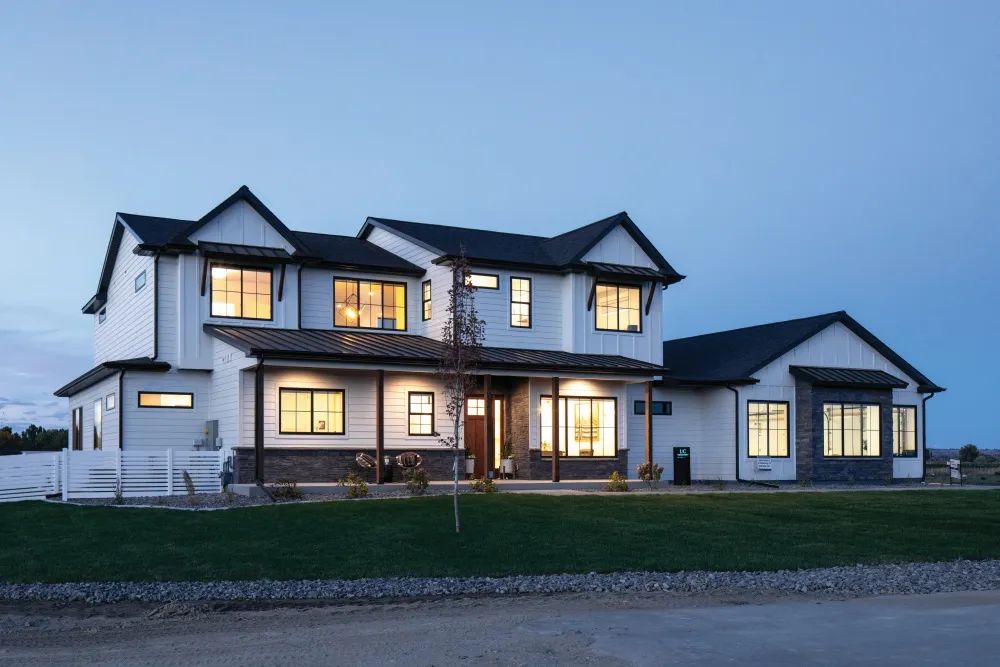 A Home Built for Family
January 2022
by stephanie toews | photos by nathan satran
When local couple Calvin and Melissa Walter set out to build their dream home, they never imagined that it would end up being an award-winning adventure. Nevertheless, their two-story modern farmhouse in The Nines Subdivision emerged as recipient of the 2021 Parade of Homes People's Choice Award. And it's not hard to see why.
While the couple drew out the floor plan and designed the entire house, they enlisted builder Cody Delaware of LC Custom Homes to construct it. They couldn't be more pleased with the process saying, "Cody was absolutely wonderful to work with and very patient with us throughout the process."
The young family's goal was creating a house that would accommodate the needs of a growing family. Melissa says, "We really focused on family space as well as finishes that were friendly to our children and pets."
Designed to Dine and Gather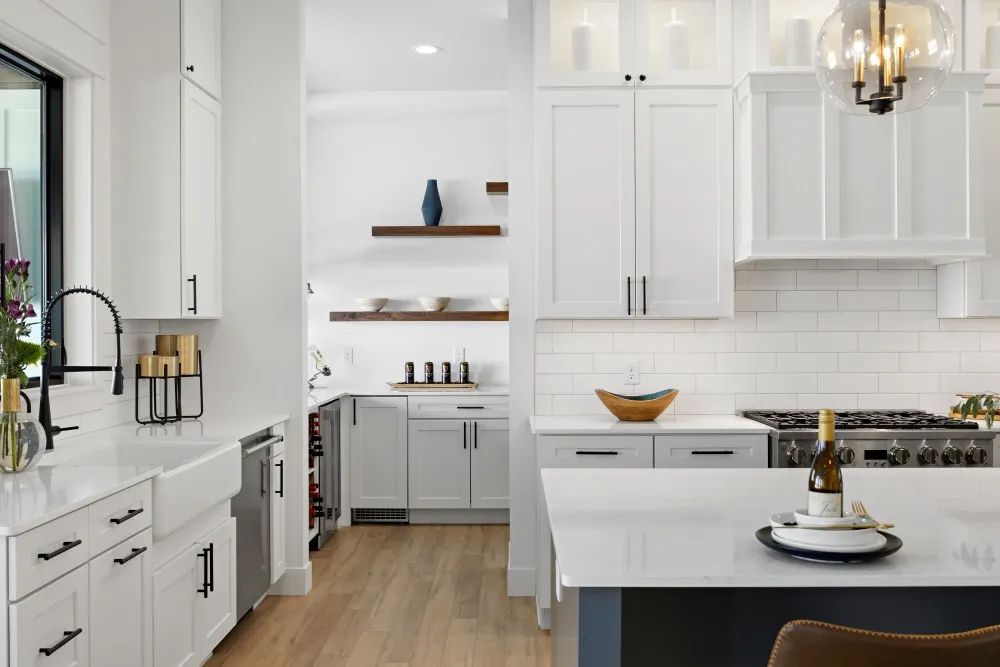 "My favorite space in the home is my kitchen. It's the place where family and friends gather, and I have everything I need right there." Melissa Walter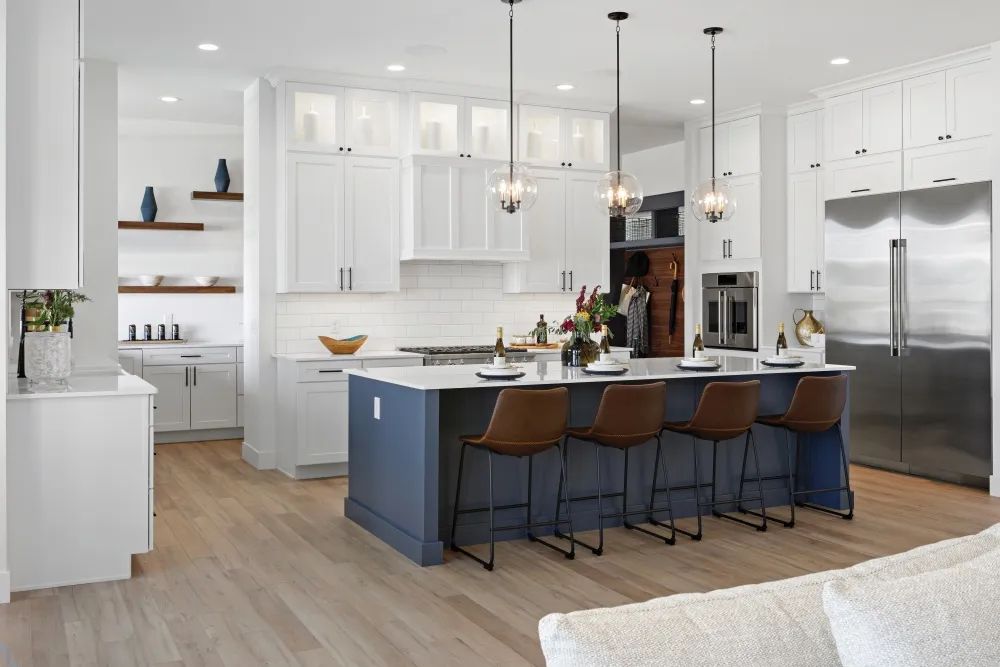 The expansive kitchen and dining room space were intentionally designed for the family, who loves to cook dinner and eat together. The well-appointed, walkthrough pantry is brilliantly tucked behind the kitchen to provide lots of counter and storage space. It is also equipped with a built-in kegerator and icemaker for entertaining.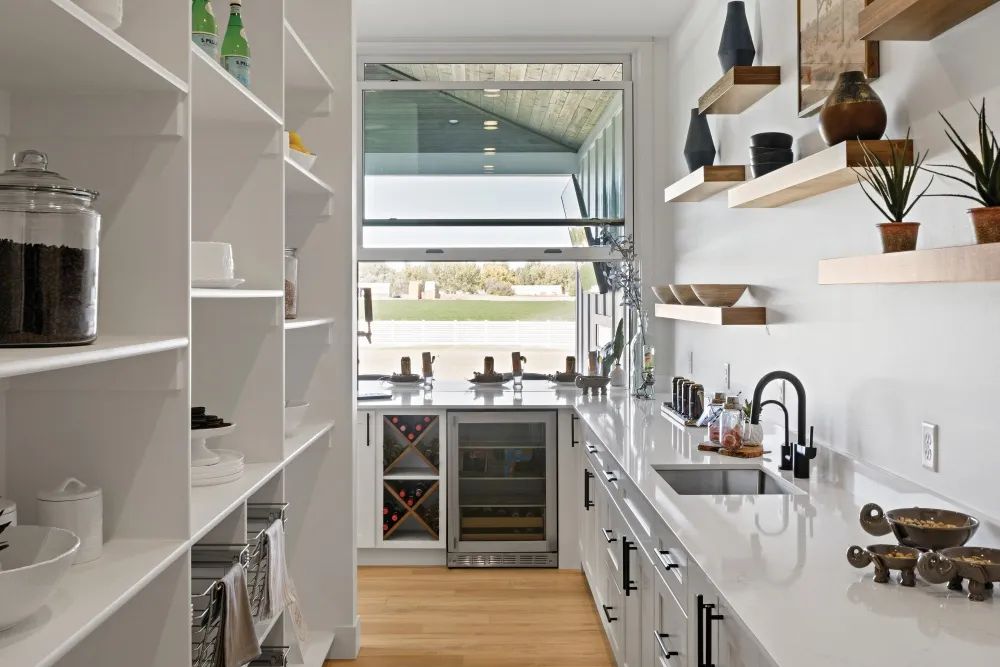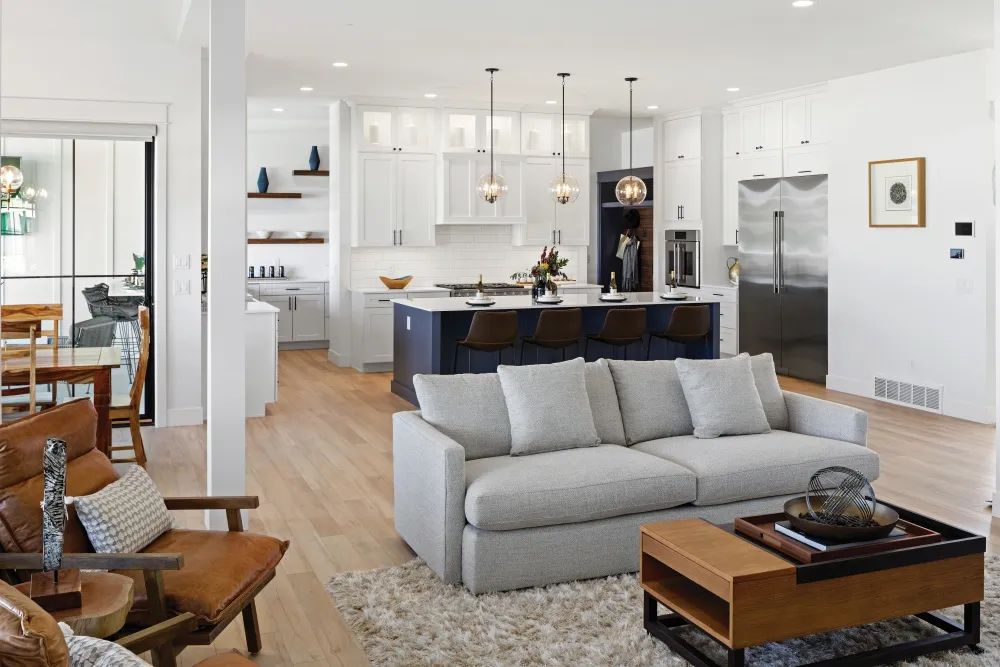 "We wanted a space for our children to play and relax in the home," says Melissa of the built-in play nook located on the main floor and entire upstairs living room. They currently have a 21-month-old, Harper, and a 3-month-old, Mylie. Harper has fun in her play nook, where she frequently goes grocery shopping, takes care of her baby, and reads books. And Melissa loves it, too, because she can easily clean up the main floor mess by tossing the toys in the nook and closing the door.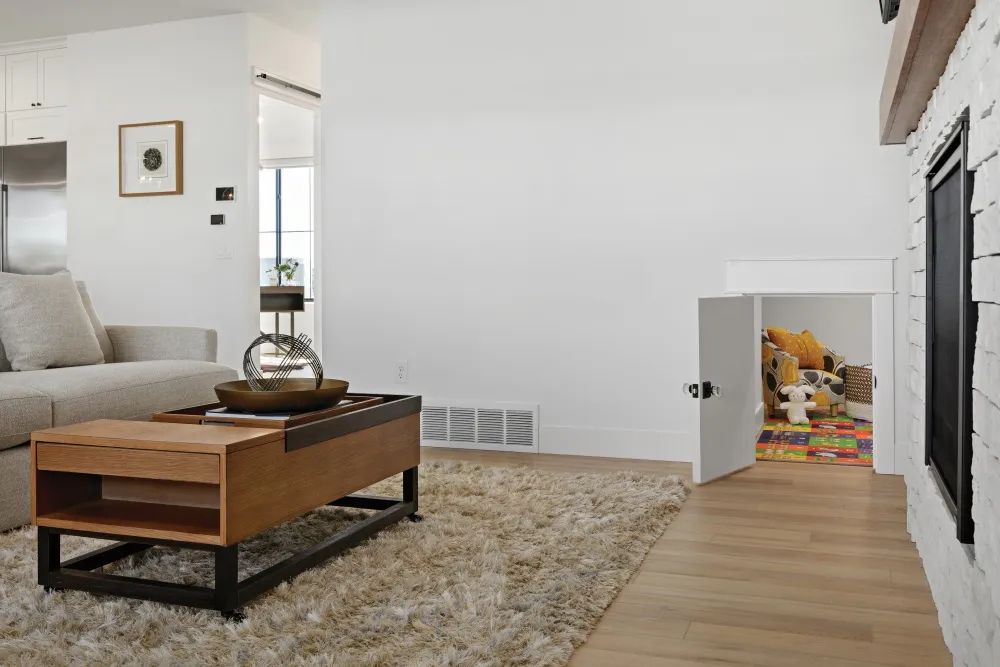 Rooms for Growing Ladies
Harper and Mylie's bedrooms, one with a pale pink painted ceiling and a pale lavender in the other, are mirror images of one another, separated by a beautiful Jill and Jill bathroom.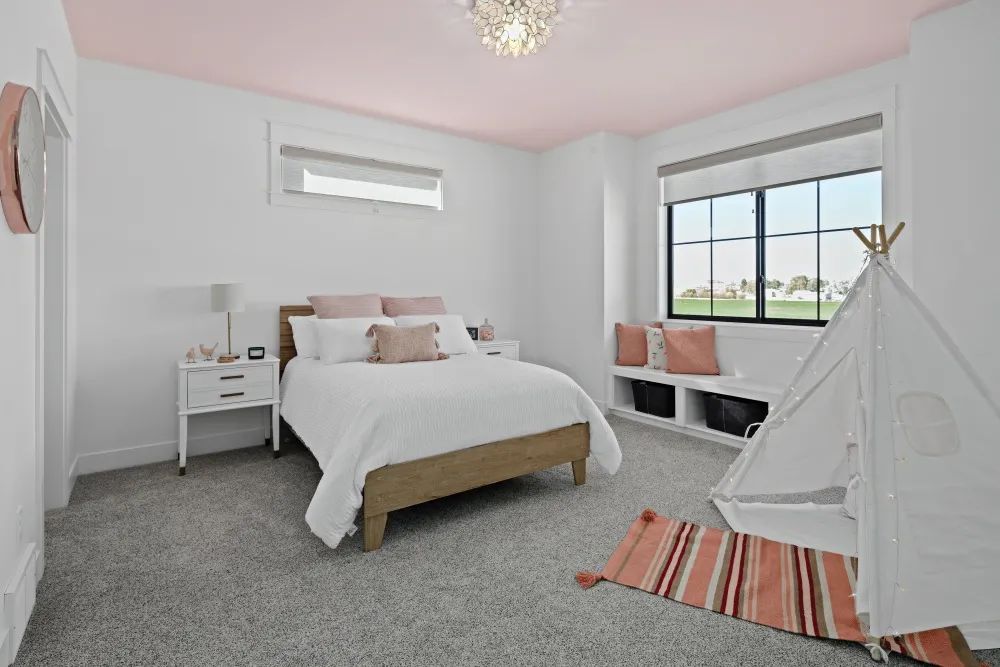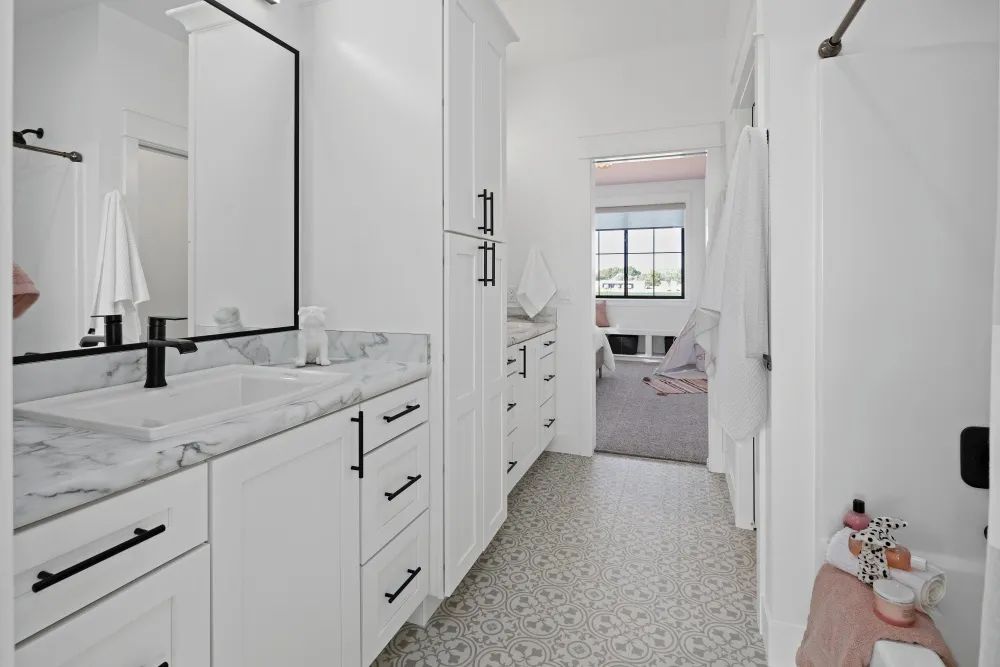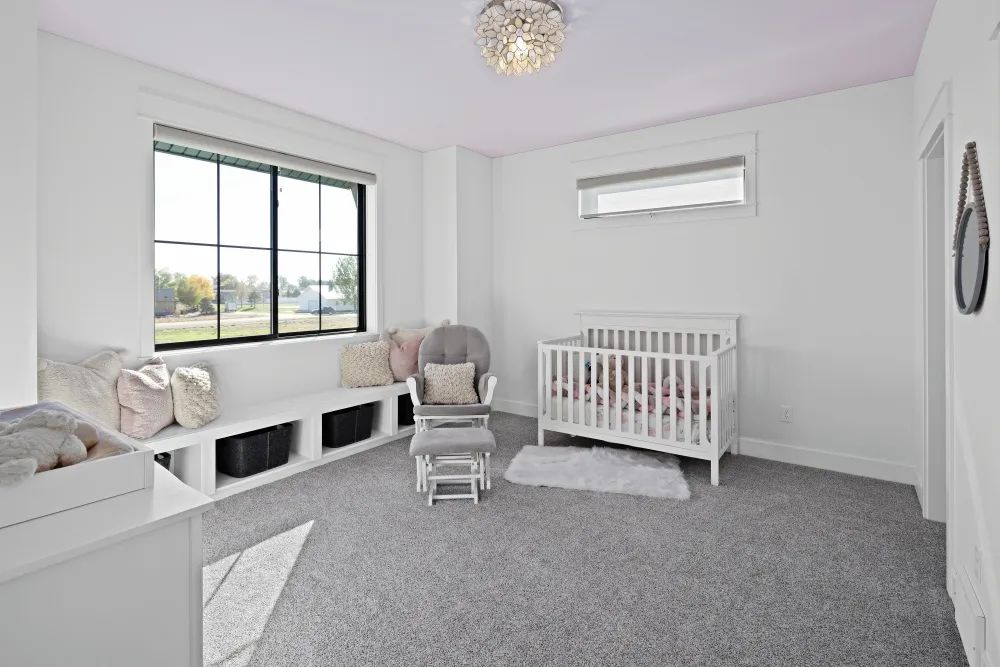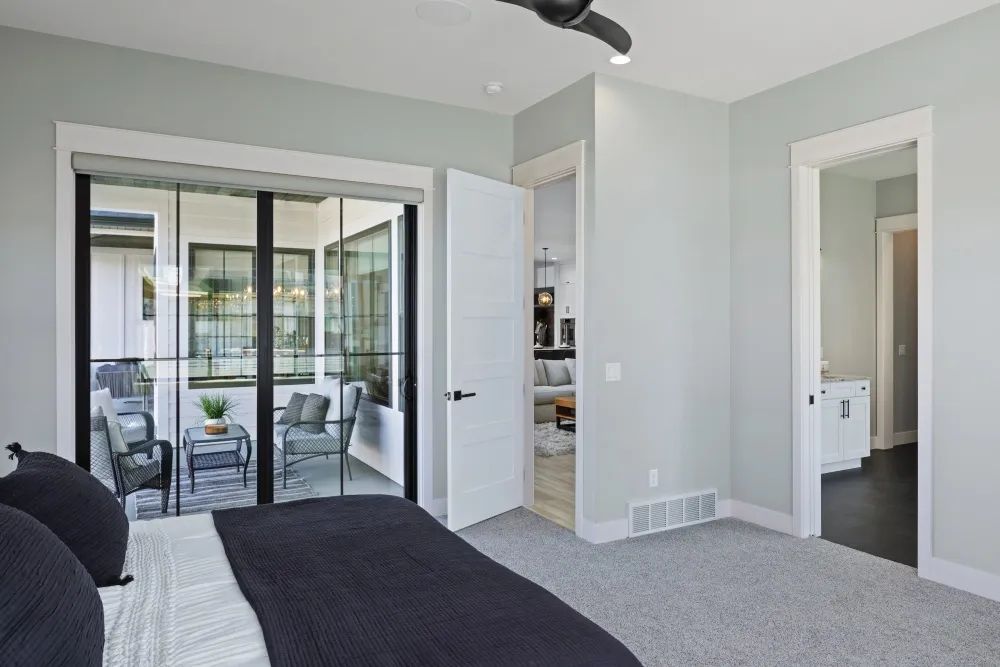 The Grand Suite, located in the home's main level, includes an oversized glass door to provide access to one of the two covered patio spaces.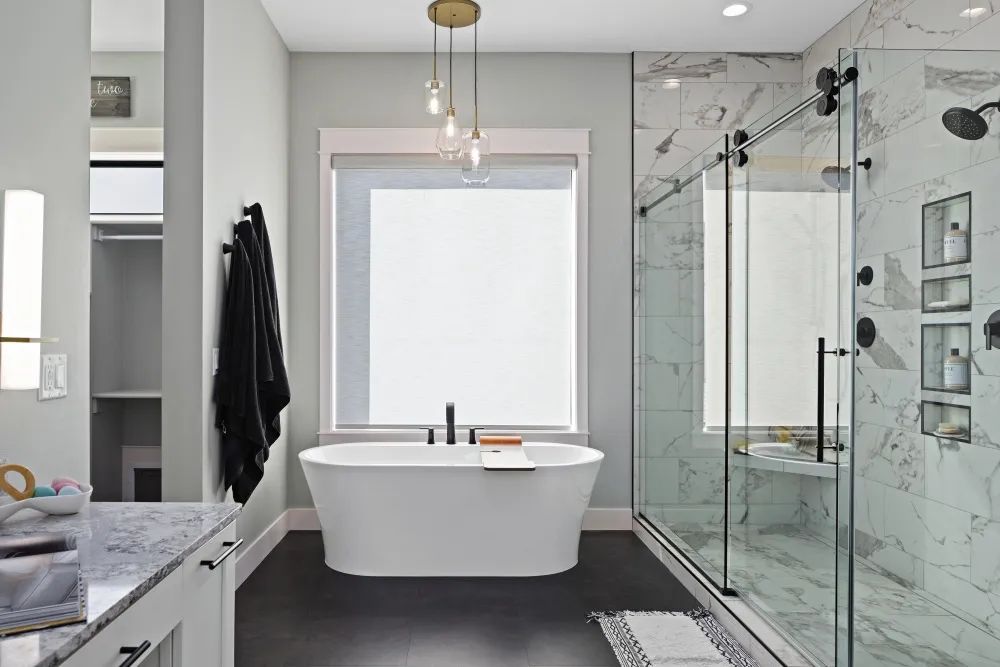 Not a detail was missed in the grand bath with two vanities, a large tiled glass shower, soaking tub, and bonus vanity with stool.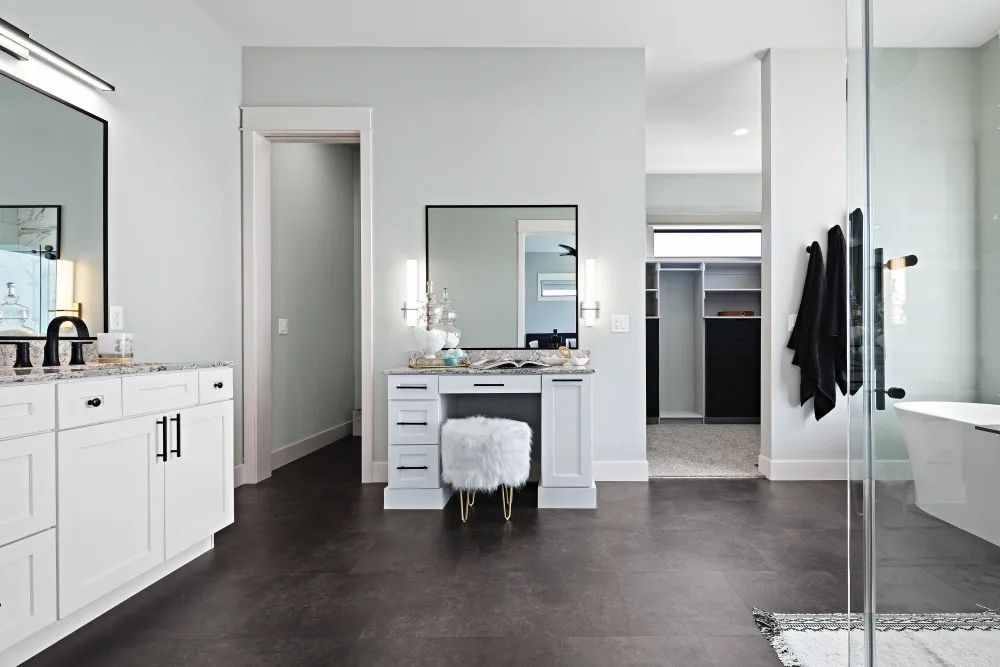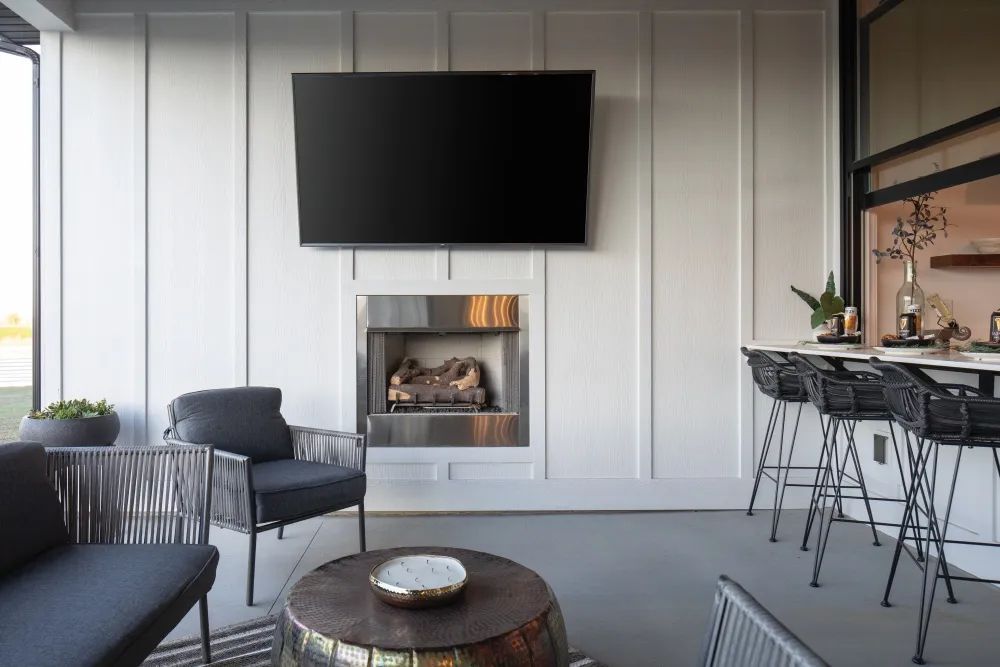 A place to entertain was a must for the Walters, who frequently host family and friends. A small main floor bar allows them to entertain inside and out with the pass-through bar to the home's covered patio that sits on, just over, an acre lot.
Professional Perspective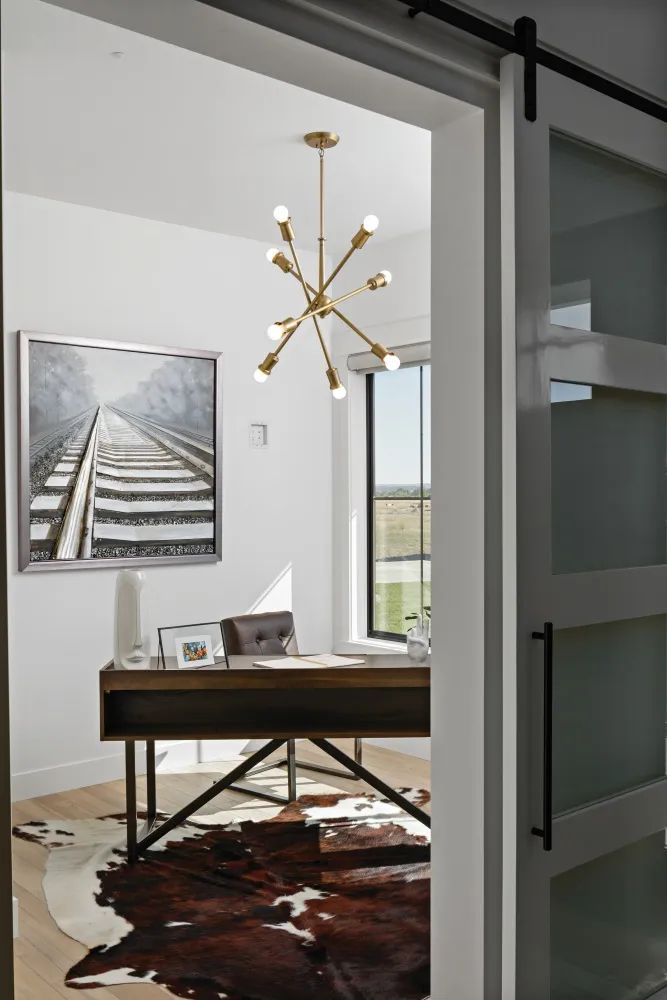 Melissa, a realtor for 4 Seasons Real Estate, brings a professional perspective that was both beneficial and challenging in designing and building their home. "I have toured thousands of homes, so I knew what I wanted." However, her experience has also taught her that some expensive features may not provide a good return on investment, should they ever decide to sell. Thus they tried to keep the home simple with elegant touches to appeal to more potential buyers.
"Building this home was a dream come true for our family and we are so happy that we were able to share our design and hard work with everyone else…we never could have done it without LC Custom Homes." Melissa Walter
Special thanks to the following sources for their contribution to this award-winning home:
Sources:
Appliances/ bath hardware- Ferguson
Bank/lending- Opportunity Bank
Cabinets- Rimrock Cabinets
Concrete foundation- Fleury Concrete
Countertops- Countertoppers
Door Hardware- A&H Turf
Doors (exterior/interior)- Grand Lumber
Doors (garage)- Bailey Garage Door
Excavation- DT Excavation
Fireplace/HVAC- Comfort Heating
Floor coverings/tile- Rich's Flooring
Insulation- Billings Insulation
Title company- First Montana Title
Trusses- Pride Industries
Window coverings- All Kinds of Blinds
Windows- Pella Window & Door
Originally printed in the January 2022 issue of Simply Local Magazine
Never miss an issue, check out SLM's digital editions here!