Snapshots of 2021 Parade Homes
October 2021
by Barbara Scheppele, Cooper Creative | photos by Van Leggalo Photography, Rob Vann
The 2021 Parade of Homes is underway, and we're providing a look at the exterior of these stunning homes that will leave you begging to tour them. Make sure and check out future issues where we will take you on an inside tour of several Parade homes in the coming months!
Cozy Contemporary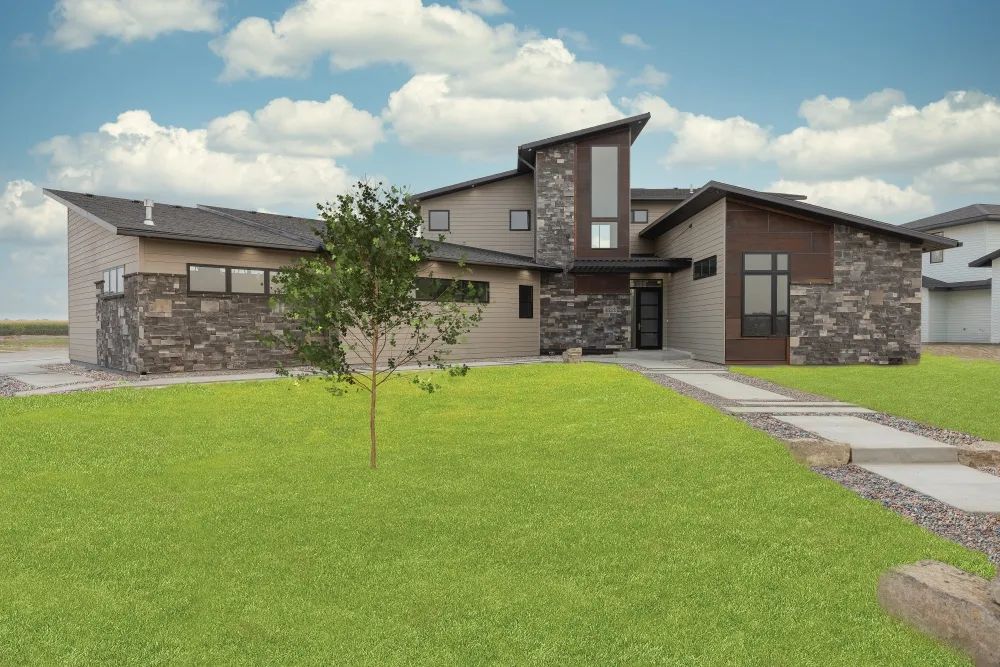 Ban Construction, The Nines Subdivision, 1332 Fisher Island Place
With its angular footprint and sloping roof, this striking Ban Construction home adds a new twist to Prairie Modern. The unique slab pavers set in crushed granite draw you into the recessed front entry. There you are met with lovely black stone walls beneath a cedar inset that looks as if it is rusted metal. You begin to get a sense of what you are about to experience. The Ban's have a keen eye toward combining a cozy surrounding with contemporary design. In addition to an attached 3-car garage, a separate large garage could serve as a shop or be great storage for an RV. There are so many wonderful finishing touches in this awesome home.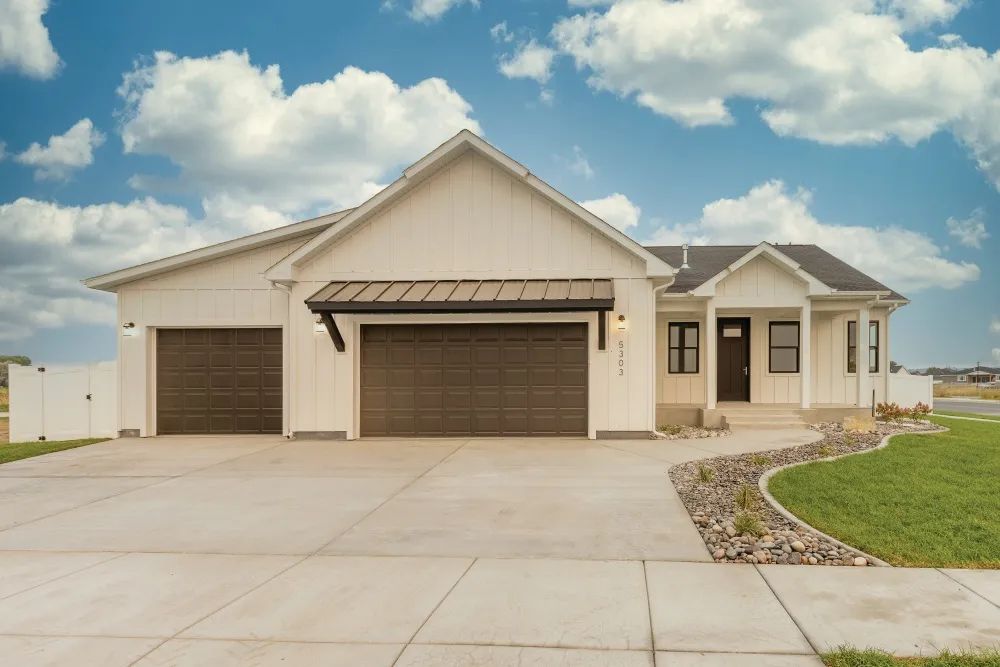 Classic Design Homes St. Jude Dream Home, Legacy Subdivision, 5503 Rich Lane
Welcome to this year's St. Jude Dream Home! The exterior is pure white with black accents. There is a decorative, black overhang on the garage door. The front yard has two garden beds outlined with dark grey curbing. Together, they outline a flowing river of grass in the front yard. It is cozy and inviting. The St. Jude Dream Home is a labor of love for Classic Design Homes, their subcontractors and suppliers, and the cause so worthy.
Two-Story Charmer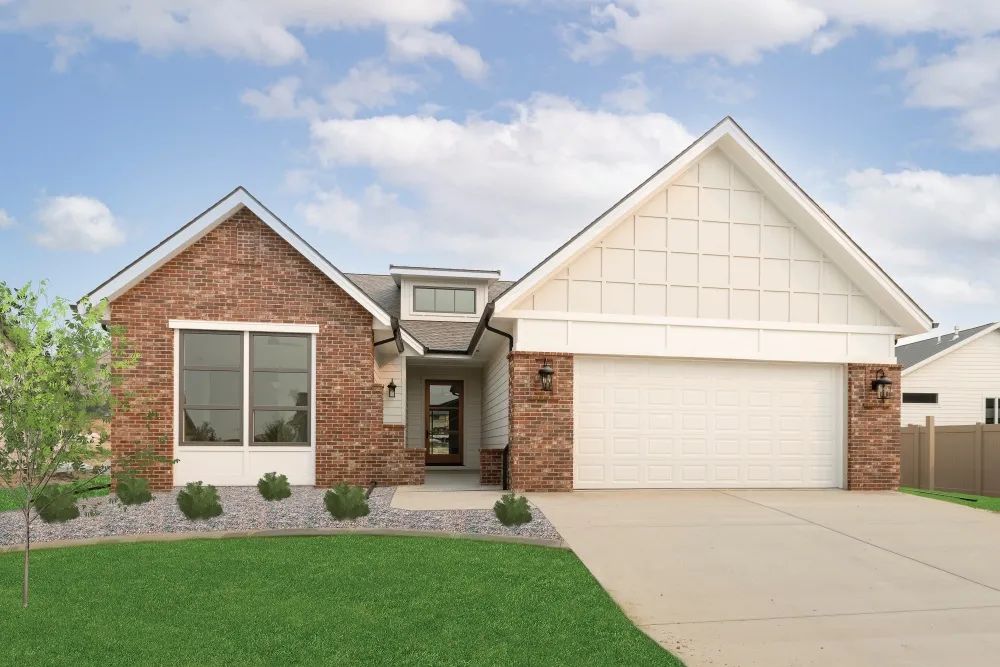 Helgeson Homes, Silver Creek Estates, 4631 Elk Ridge Trail
From the moment you see this home, you know you're in for a little something different. You won't be disappointed! The home is a crisp white accented with brown bricks and black fixtures. The gable has a unique treatment of modern board and batten design. The front entry is recessed while short brick walls flank the walkway. They are perfect spots for seasonal adornment. The 8' glass entry door ushers you into a large, two-story foyer. There is plenty of storage in the oversized two-car garage. This is a perfect home for a small family or retired couple.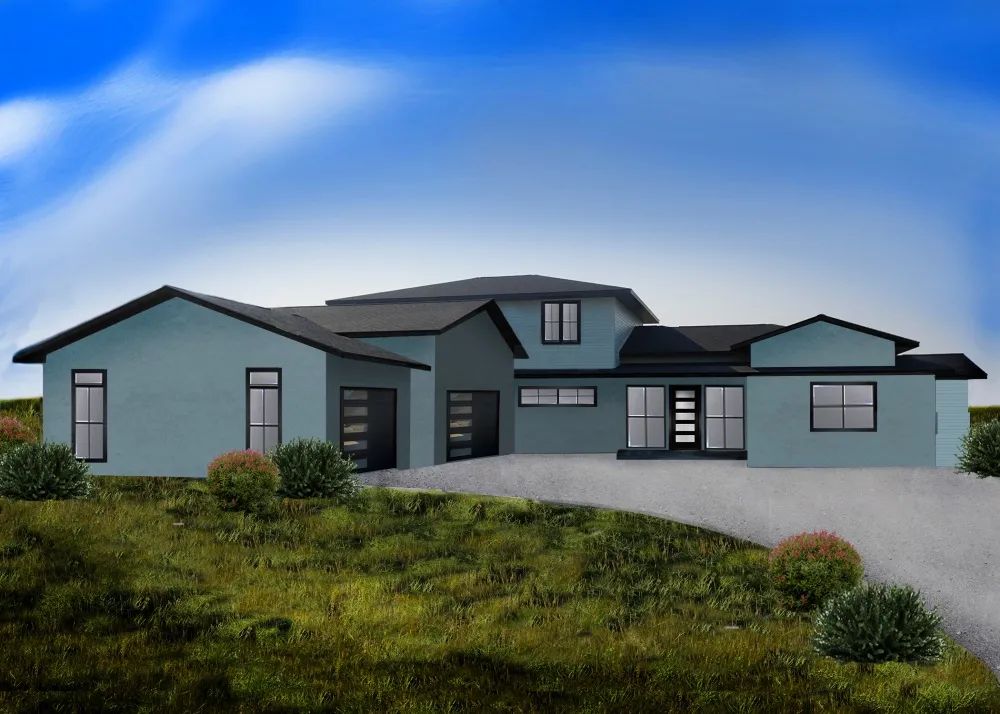 Image Builders, The Nines Subdivision, 6210 Amen Corner Lane
Image Builders has built a fair number of Parade Homes through the years. Their skill and keen sense of styling is a treat. This home is an excellent build to add to their portfolio. The main entry is large. As you pass through a seeming wall of windows, the warmth of a pass-through fireplace greets you. There are so many finishing details in this home; you'll want to take your time to see what delight lies around the next corner.
Modern Farmhouse Living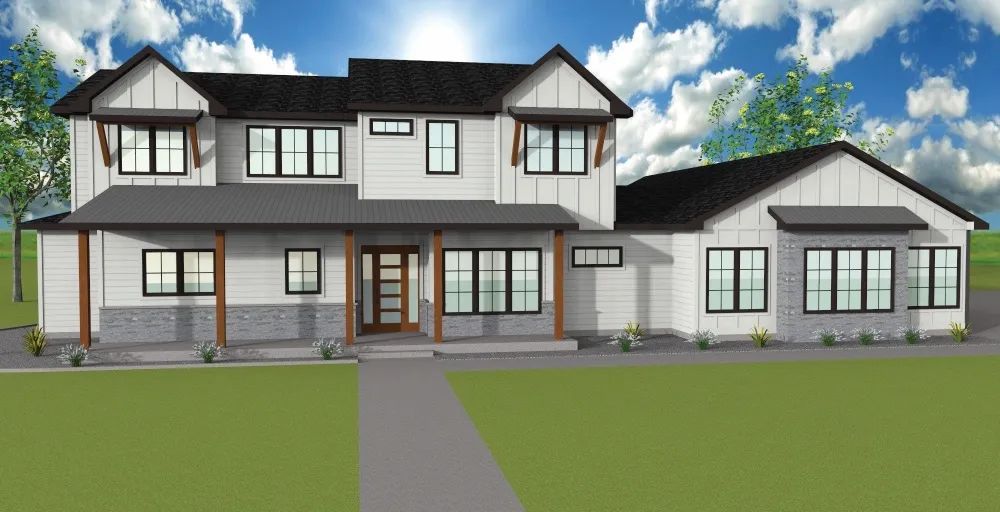 Rendering courtesy of LC Custom Homes
L|C Custom Homes, 1221 Friars Head Place, The Nines Subdivision
The Nines is a perfect place to raise a family, and this home is perfectly suited for its new family. This home is a two-story modern farmhouse home. It is built for entertaining! The backyard is very large as the home sits on just a little over an acre, with plenty of room for future expansions. There is so much to see and enjoy about this home.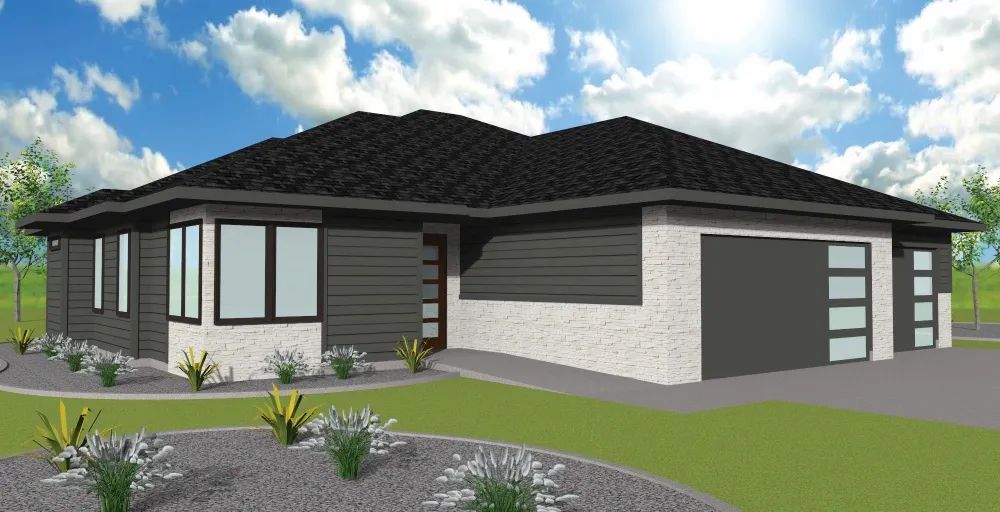 Rendering courtesy of LC Custom Homes
L|C Custom Homes, Sundance Subdivision, 4631 Sunbeam Circle
Luxury at home is the name of the game, and L|C Custom Homes, winners of last year's Parade, has delivered with an entry this year in a new subdivision on the northeast corner of Central and 48th. This pre-sold home showcases custom touches, all while maximizing square footage. The idea is to create a luxury experience at home. From the affluent touches to the technology integration, this home packs a punch. For those seeking a luxury experience all while maximizing living space, come + enjoy this memorable home!
Friends, Family, Neighbors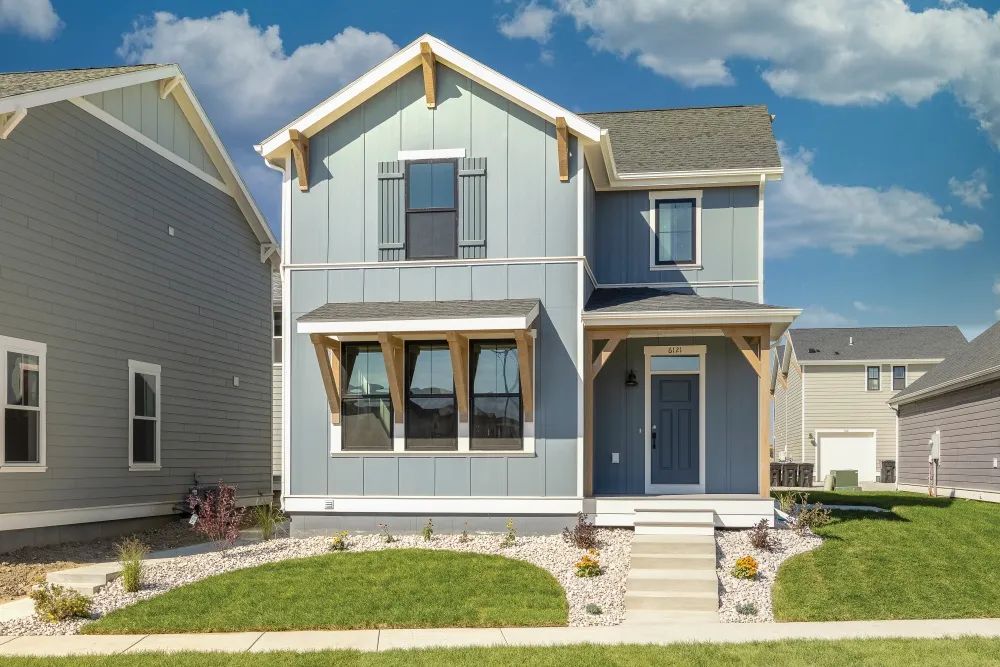 McCall Homes, Annafeld Subdivision, 6121 Farmstead Ave.
McCall Homes Annafeld subdivision has blossomed since Parade last year. Everywhere you turn, new neighborhoods are sprouting up. And what lovely areas they are. This year's Parade home on Farmstead Avenue is across the street from a soon-to-be wonderful playground. It is perfect for kids and grandkids alike. The gray board and batten siding is cool and inviting on this two-story home. Homeowners access the garage from service roads at the rear of the home. This home has a two-car garage. Annafeld is more, much more, than a subdivision. It is a community. Friends. Family. Neighbors.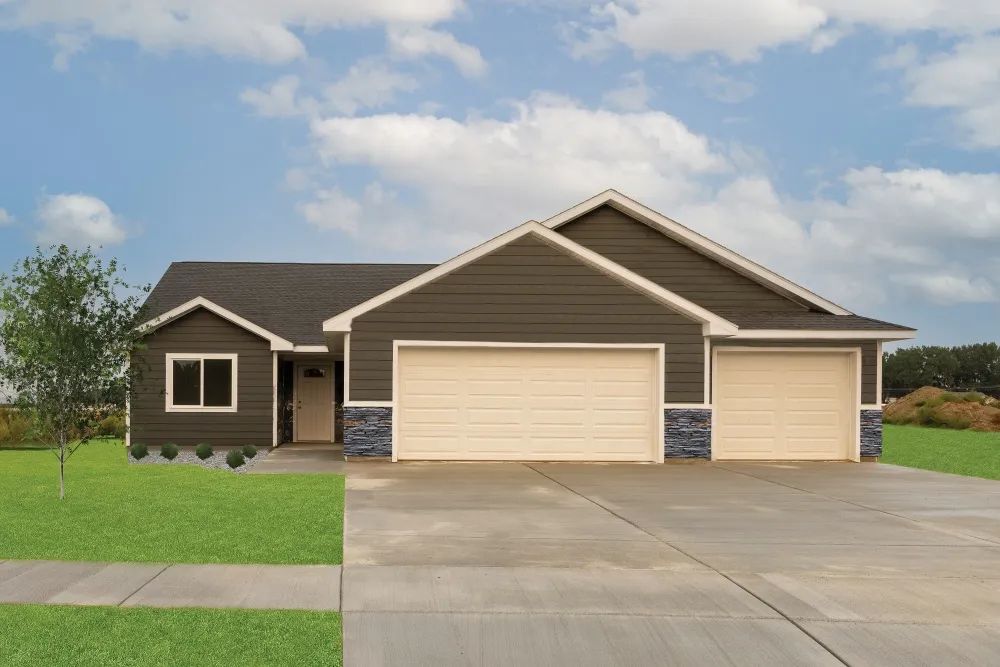 Wells Built Homes, Sundance Subdivision, 60 Sundance Ridge Road
Wells Built Homes has the second home in Sundance Subdivision. It is an affordable home built with the expertise of an experienced builder. The charcoal siding is fetching next to the white trim. It is a classic-looking ranch-style home. The backyard has plenty of room for gathering and entertaining, perhaps a picnic or trampoline for the kids. Sundance Subdivision at 48th and Central Avenues is far enough from the city for a bit of seclusion, but close to all the amenities, one could need. This would be a perfect starter home for a young family or a great place to retire with single-floor living.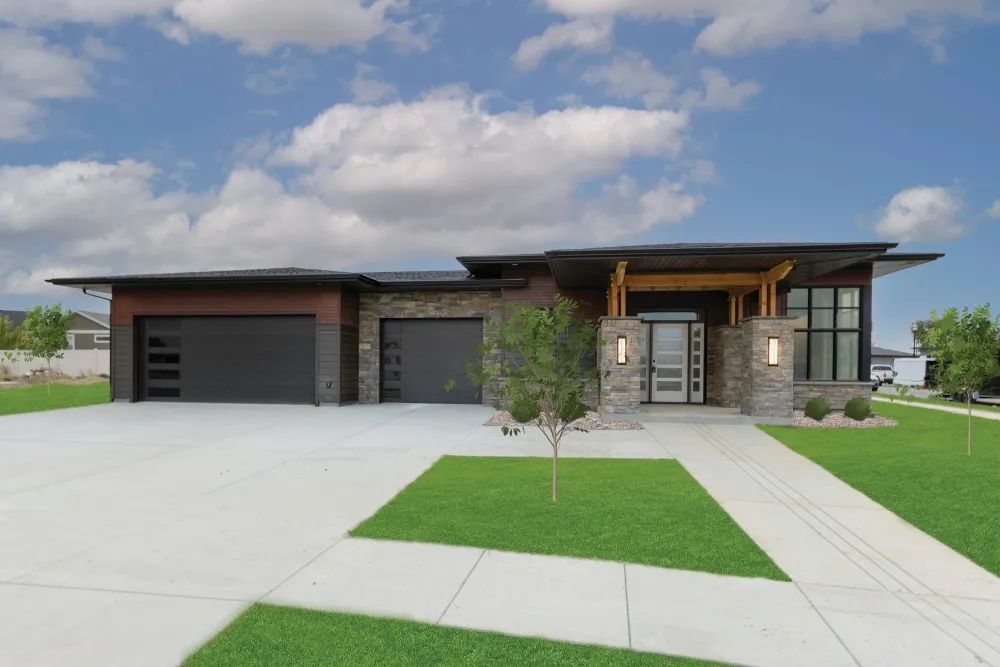 ZuHaus Construction, Vintage Estates, 5315 Riesling Lane
This Modern Prairie home is a study in detail and design. From the stylized grooves in the walkway to the impressive beamed portico, everything about this home says, "Welcome!" The gentle Cotswold glass in the door and sidelights provide privacy but allows light to flood the entry and great room. The ZuHaus team and the homeowners have collaborated on a truly comfortable home that is functional and pleasing to the eye. It is a perfect place to raise a family, entertain a crowd, or simply relax after a long day. Congrats, and welcome to the Parade family!
Originally printed in the October 2021 issue of Simply Local Magazine
Never miss an issue, check out SLM's digital editions here!