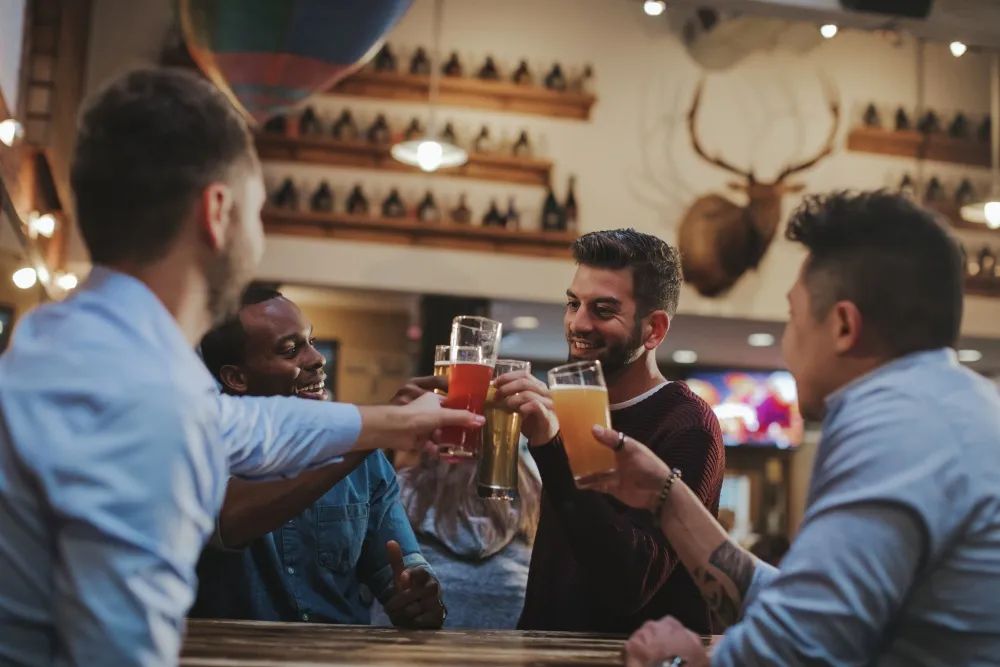 As the Temperature Goes Down, the Fun Turns Up at Montana's Trailhead
December 2021
This cold season, we invite you to enjoy Billings… to really enjoy Billings. In the winter, Billings offers a curation of winter experiences that will have you saying "hiber-nope" and appreciate the finer things provided by the great indoors… and outdoors. After all, this is Billings, Montana. And winter is kind of our thing.
Follow the call of the great indoors!
Unleash your creative spirit alongside fellow locals in the ever-growing community of galleries, festivals, events, museums, and theaters. Take in a First Friday downtown and see the latest exhibits at the Yellowstone Art Museum or Western Heritage Center or catch a remarkable performance at the newly renovated Alberta Bair Theater.
Embark on a rock-climbing lesson at SteepWorld or take the kids to Wise Wonders and Get Air. Ox Indoor Axe Throwing, Mitchells, Back 9, or Black Butte Range also offer indoor experiences.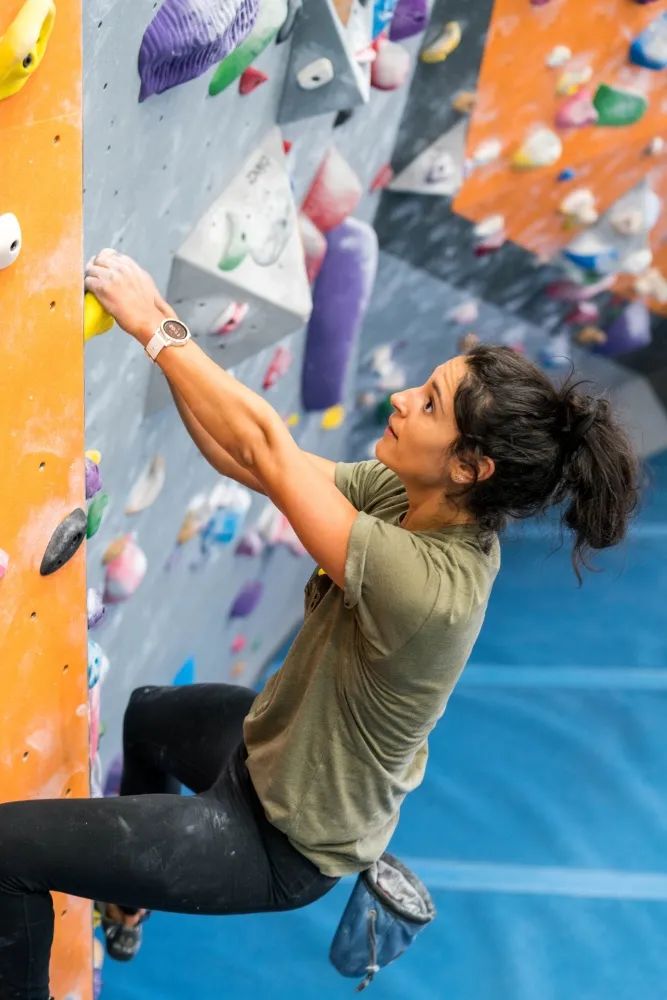 Embark on a rock-climbing lesson at SteepWorld
Have you ever had your head fitted for a custom hat? Rand's is a truly unique experience many locals haven't sought out and can be perfect when you're hosting guests. Also, don't forget the local youth, high school, and collegiate sports calendars. We have awesome student-athletes to cheer on in town.
We have the happiest hours ever.
The Billings Brew Trail stretches from the West End to Downtown. From breweries and distilleries to a cider house and local winery - designate a driver and try a few establishments throughout the season. Start conversations with the amazing crafts brewers, distillers, and cidermakers. Learn more about the processes the owners set into motion to serve you and two+ million visitors annually. Check the Visit Billings map here to follow the trail: https://www.visitbillings.com/billings-brew-trails
Get out! side. Enjoy the sounds of winter.
Whether it's Norm's Island or Pioneer Park, cross-country skiing the hills and valleys of the region offer tranquil yet active adventures. Many businesses like The Base Camp rent XC skis and can easily gear you up for a Saturday excursion or the entire season.
Take care of yourself.
In Billings, winter wellness means you can have your worries massaged away at amazing spas like Sanctuary or rediscover your balance through hot yoga or Pilates. Consider trying something new this winter. You may take home a brand-new sense of self as you hit the new year.
Holiday Preps: Shop, drop, eat, & sleep
Shorter winter days mean longer winter nights. The Billings Brew Trail, events at amazing venues like Alberta Bair, First Interstate Arena, the ArtHouse, and the Babcock Theater, along with a food scene that will not disappoint, are all part of winter options. Take the time to see all Billings has to offer. Visit Billings is the region's guide to all that cold weather bestows upon us. Remember, Billings area lodging partners are proud to host your guests. Visit this page for the lodging guide: https://www.visitbillings.com/stay
Billings' area residents, you know you are the keepers of the cool, so enjoy the winter!
BILLINGS BREW TRAIL
Montana's only walkable brewery trail is located in the heart of Downtown Billings. This self-guided tour is made up of six breweries, two distilleries, and one cider house; all within easy walking distance. Take this 1.5 mile brewery route and enjoy historic sites along the way.
DON'T DRINK & DRIVE Please drink responsibly. Visit Billings is not responsible for actions taken by individuals using this tour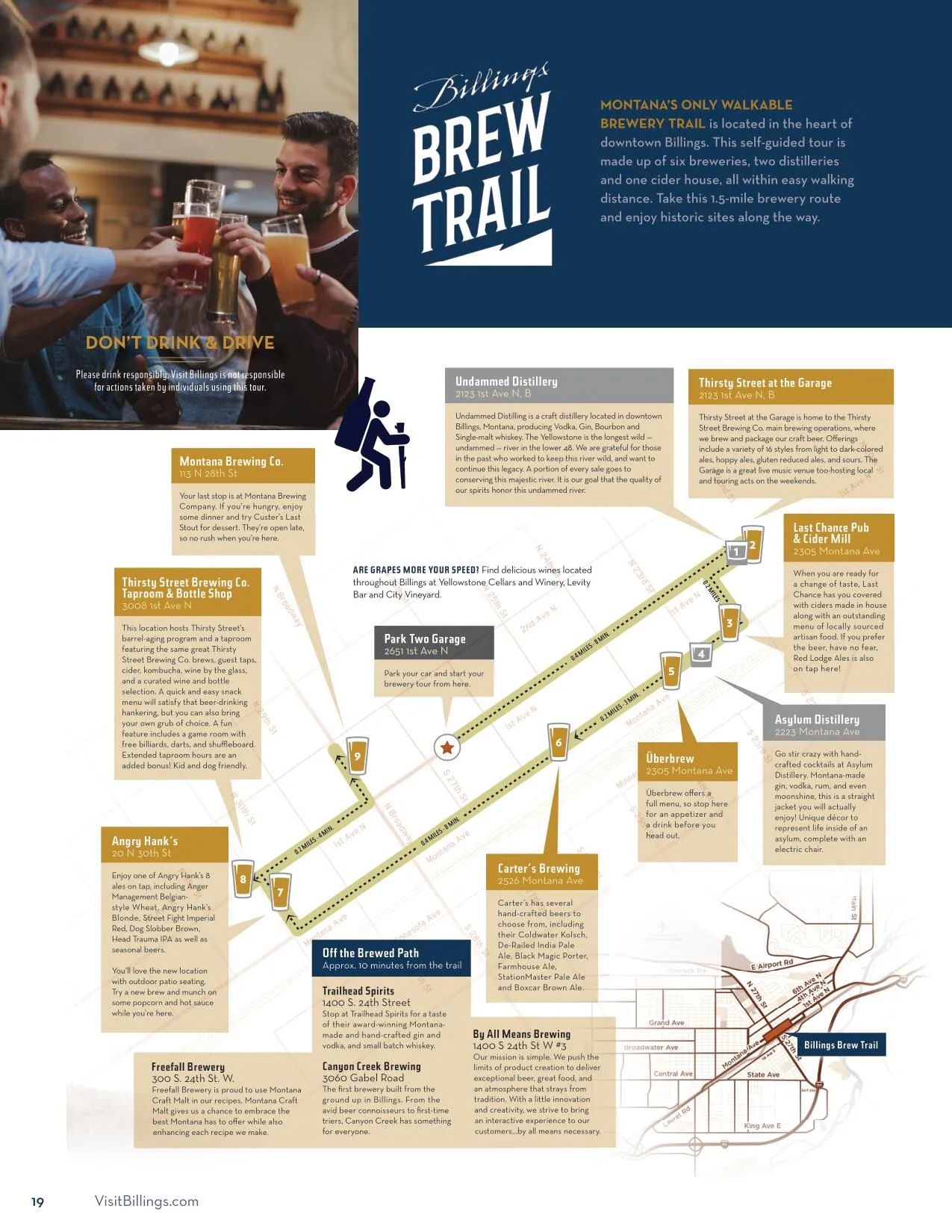 Originally printed in the December 2021 issue of Simply Local Magazine
Never miss an issue, check out SLM's digital editions here!