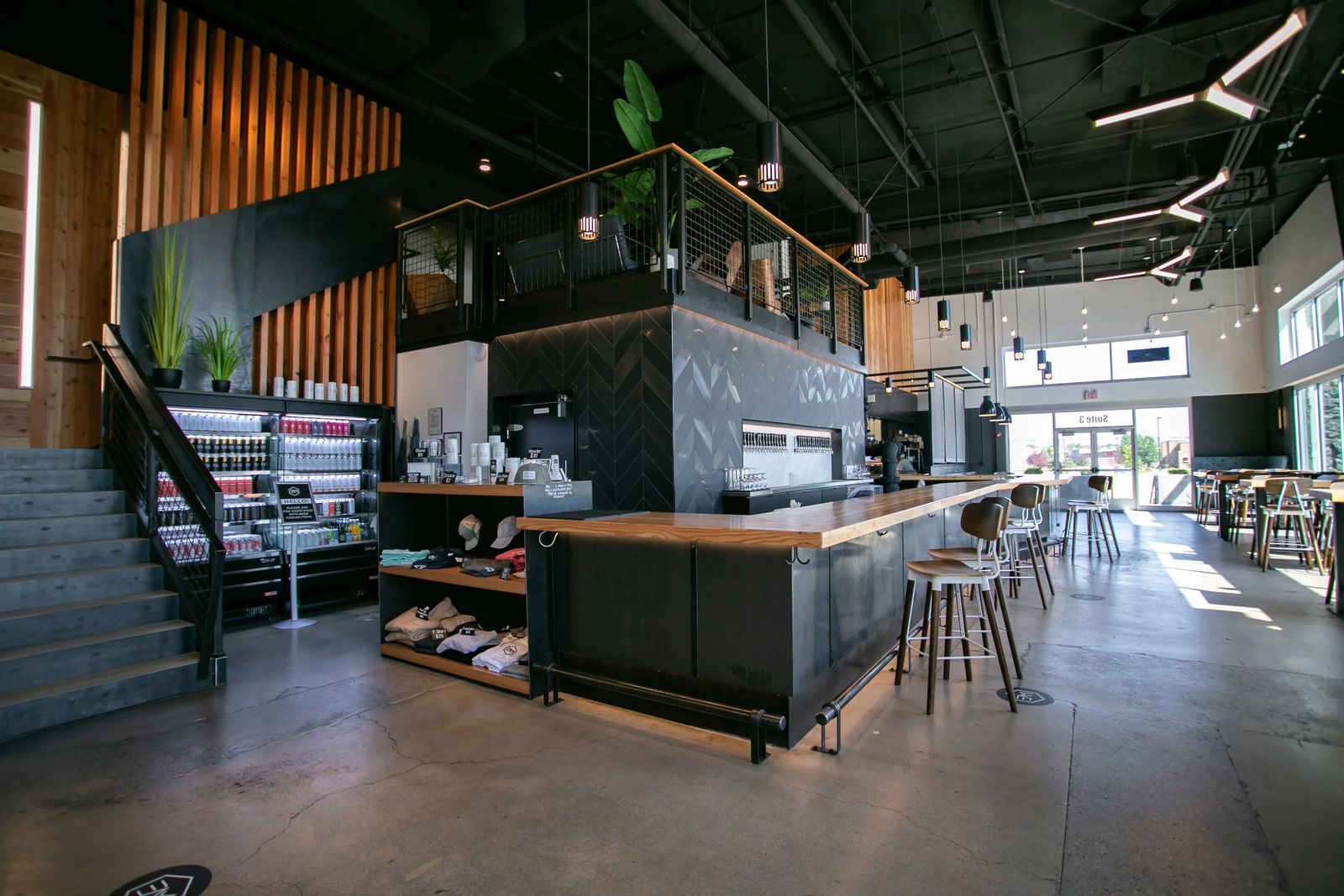 October 2020 | by michael j. hitchcock, photos by lovely hitchcock
Montana and her breweries have an on-again off-again relationship. Luckily, we're on again and with a vengeance. According to the Montana Brewers Association, Montana has the second-highest number of breweries per capita in the USA behind only Vermont. If you are an avid fan of this timeless beverage, our state is one of the happiest places on earth.
Montana's breweries began cropping up about 150 years ago in response to the surge of lumber and mining companies demanding a cold brew for their hard-working employees. Since beer didn't do so well in the course of transport during the days before refrigerated vehicles, locals constructed their own breweries to meet the demand. Bozeman was one of the first Montana towns to begin brewing in 1867 via a small brewery created by a pair of German immigrants. Today, the Union Hall Brewery in Bozeman still brews beer for thirsty Montanans.
Early Montanans considered beer to be better than water because it was processed and, therefore, safer than drinking water from a well or a stream. Moreover, beer contains various nutrients and was considered much like drinking a bottle of bread. In fact, in the early part of the 20th century, beer-makers encouraged entire families to enjoy the health benefits of their delicious product and even participate in its production. During Montana's first official census in 1870, it was reported that one out of every ten adults living in Bozeman was either making beer or involved in the business side of alcohol.
Then, in 1920, American legislators outlawed the production, sale, and consumption of alcohol. This legislation resulted from the efforts of certain religious groups who believed alcohol to be a primary cause of many problems of the day, including family issues, criminal behavior, and poverty. Numerous breweries turned to producing dairy products or soda pop to keep viable while most were forced to shut their doors for good.
In 1926, Montanans had suffered enough and led the way to end the ban on alcohol with the federal government following suit in 1933. Small breweries began to crop up across the State once again. The State enjoyed a short-lived resurgence in locally brewed beer. However, these small start-ups struggled to compete against the larger, cash-rich, domestic breweries that had begun to thrive across the continent. By the close of the 1960s, Montana was entirely devoid of a single, legal brewery.
This dry spell lasted until the late 1980s when breweries in Missoula and Helena set up shop. In the 1990s, the State legislature enacted a series of laws to regulate the State's beer brewing industry. Montana soon became flush with a profusion of craft breweries that served customers an ever-growing variety of flavors and styles. Today, the Montana Brewers Association reports about 80 functioning breweries operating in Big Sky Country. The SBA estimates Montana breweries' economic impact to be about $417 million, directly employing around 800 Montanans with countless other workers supporting the industry.
Here in Billings, the impact has been nothing short of delicious and refreshing. One rising star is By All Means or BAM. Already making an impact, BAM opened its doors on 1400 South 24th Street in November of 2019 and is not only carrying on the Montana brewing tradition but carrying it forward into a new, exciting future of flavor and atmosphere.
Sprung from the minds of those who brought us Uberbrew (Montana Avenue), BAM boasts a state-of-the-art beer lab as well as a spacious, relaxing taproom and restaurant in which to enjoy their creations. The brewery expands on the small brewpub system at Uberbrew by providing an avant-garde production facility with the ability to brew anything the mind can imagine. Co-owner Mark Hastings explains that BAM is not merely a brewpub, but rather an, "...Experimental Beer Lab put in place to innovate, redefine, and stretch the definition of brewing By All Means necessary." This team is out to make beer drinking even better.
The common ingredients between BAM and Uberbrew are passion, attention to detail, experience, and innovation. The difference is that Uberbrew is a gastropub that focuses on serving fantastic beer and high-quality food while BAM is a taproom and taqueria with a concentration on superb beer as well as amazing tacos and Latin inspired fare. Both venues offer a variety of world-class beer for any occasion, including light, medium, and dark sociable beers, thirst quenchers, aperitifs, restoratives, and barrel-aged nightcap beer. Whatever the food-focus might be, these breweries always consider the beer an integral part of the occasion.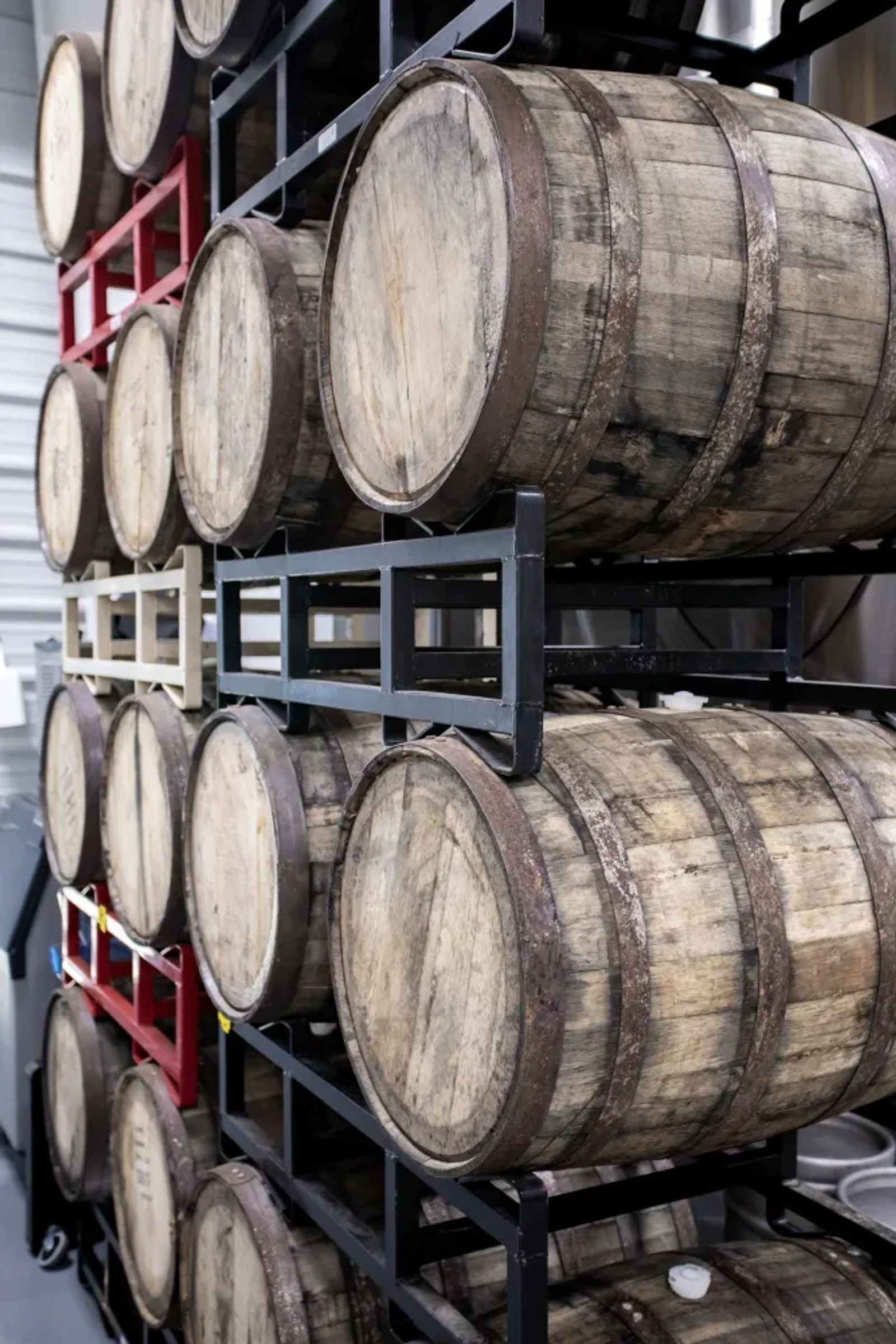 Over the years, the Uberbrew/BAM team has observed the beer market trends and has actively participated in evolving those trends through experimentation and varietal offerings. For example, once a relatively unknown beer, IPA has grown quite popular and is a dominant player in the craft beer market. Fruit beer is starting to make a comeback with a few modern twists (during a recent visit, I enjoyed a sour peach beer that was dangerously delicious). Customers are also taking an interest in barrel-aged beers, craft lagers, sours, and even spontaneous fermentation (batches which flavors are decided by whatever organisms happen to be in the air or the fruit used at the moment the bacteria and yeast come into contact with the liquid). It makes one's mouth water to think of what treats BAM might come up with next.
Great beer and scrumptious food have always brought people of all types together. BAM's patronage is, like Montana, composed of a wide assortment of individuals and groups. Local families, beer geeks, curious traveling brewers, and even beer tourists from all over the world stop by to enjoy the atmosphere and sample the unique and enjoyable food and brewage there. Every day, the taqueria and taproom take great care of the local tradespeople who drop in for a bite to eat and the professionals who gather in the late afternoon for a meeting or an after-work social gathering.
BAM's future (and their brew) is a promising one of continued exploration, blurring the lines between beer and other beverages. The team hopes to become Montana's go-to beer for just about any occasion, increasing distribution throughout the state and eventually making Montana beer a worldwide export. Co-owner Chandler Griffin hopes to lead the team by expanding the Uberbrew taproom experience to even more locations. Innovation and experimentation are at the heart of their past, present, and certainly their future.
For those who delight in delectable food and brisk, satisfying beer, it is a good time to be alive. Montana is once again rife with breweries, and BAM is just around the corner, providing exciting new taste opportunities paired with a perfect meal and good company. Whether you're a connoisseur of fine brews, a person who enjoys a nice sip of suds now and then, or even just someone in the mood for something new and fun, BAM is a great place to sample a bit of Montana's history and future all at once. We're on again, so let's get together and have a cold one.
Originally printed in the October 2020 issue of Simply Local Magazine
Never miss an issue, check out SLM's digital editions here!