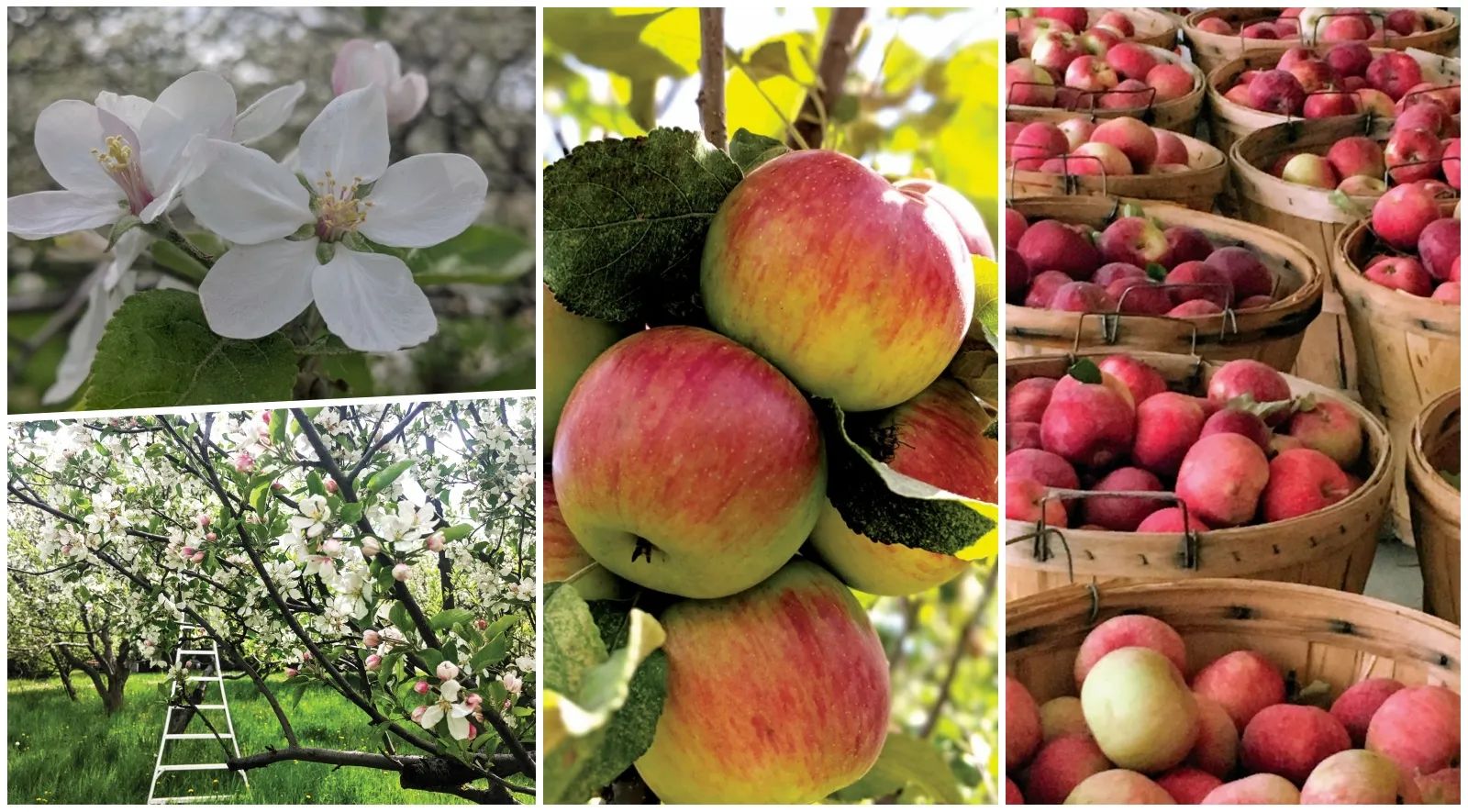 Delicious to the Core: Montana Apple Orchards
September 1, 2020 | by michael j. hitchcock | photos by hillary ross
The apple growing season in Montana is short-lived and rough. This means that only the heartiest, most delicious fruit survives and makes it into our cobblers, crisps, and pies. Despite brief summers and challenging weather conditions in the Big Sky state, Montana has its fair share of beautiful, productive apple orchards producing around 70 different varieties each fall.
One shining example is Ross Orchards. This beautiful piece of Montana history sits just a bit southwest of Billings near Fromberg. It has produced a wide selection of delectable apples throughout four generations of ownership. Currently, John Walker Ross runs and operates the orchard's activities with help from his wife, Laura, and daughters Hillary and Elizabeth.
The story of Ross Orchards began in 1907 when John's grandfather (attorney William E. Ross) planted his first apple trees in Clark's Fork Valley. William created a logo for his orchard consisting of a basket of fresh apples proclaiming this area the "Fruit Basket of Montana," a logo that Ross Orchards uses today. As a young man, John's father, Jack Ross, worked side-by-side with William, picking and selling apples to customers in Montana and the Northwest, including interested train passengers in the Fromberg area. Jack eventually followed in his father's footsteps and went on to become a lawyer. In 1952, he decided to plant an acre of apple trees while maintaining his law practice, carrying on the family tradition of supplying Montanans with a bevy of delicious apple varieties.
In 1982, John Walker Ross planted a 300-tree orchard and dubbed it "Ross Orchard." He continued his father and grandfather's family tradition of practicing law while maintaining an orchard. To this day, it supplies Montanans and others with up to 14 varieties of apples (season dependent), including some widely popular favorites such as the Macintosh varieties, Spartans, Empires, Cortlands, and Honeycrisps.
In the late-1990s, John crossed paths with local brewer Sam Hoffmann who asked if he would be interested in making cider. As a young boy, John made cider using a hand-powered press, so he found the proposal somewhat interesting. The two gentlemen began producing cider for family and friends, with Sam eventually creating the Last Chance Cider Mill in 2016 using apples from Ross Orchards and other sources.
Today, the mill produces about 50,000 gallons each fall, with local demand continually increasing in correlation with a nationwide trend in cider beverage consumption. Both Sam and John believe in using tree-ripened apples to make their cider. The orchard and the cidery work together to provide an assortment of ciders focused on giving Montanans authentic apple ciders unencumbered with unnecessary added ingredients often found in popular, nationwide cider beverages. This is real cider made by real Montanans.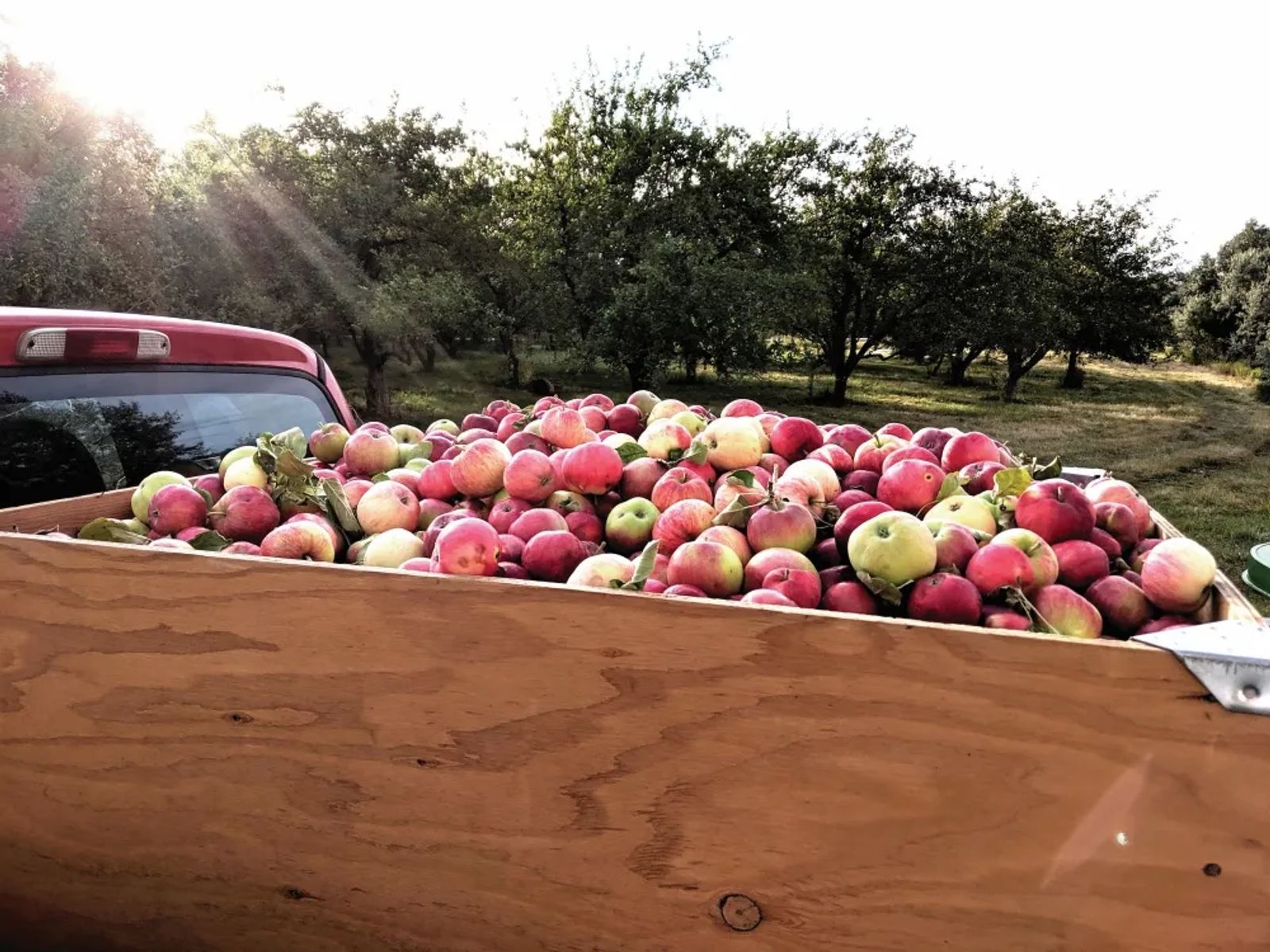 John admits that the orchard is a lot of work and is quite demanding of his time and energy. However, he refers to the land as his "little piece of heaven" and feels at peace among the trees. John continues to experiment with different varieties, planting species new to the area to see what will grow well in the local soil combined with the weather conditions. Sometimes he will try experimental hybrids with a unique flavor that will grow well inside the short Montana growing season. He considers this experimentation a lifelong learning experience that continues to produce fruit (pun intended).
John expresses that planting, tending, and harvesting is hard work, but pruning is a necessary labor of love that he enjoys to this day. Pruning an apple tree allows the fruit to grow larger, improves airflow throughout the plant, and can help prevent disease. It also gives the grower easy access when it is time to pick the fruit. He feels that pruning is a mix of art and science, and proudly shows off photographs of carefully pruned trees in his orchard.
While apple trees are the bread and butter of Ross Orchards, John has also experimented with pears, apricots, peaches, and even some varieties of cherries. Some of these did well, while others struggled in the harsh Montana conditions. Today he still has a few pear trees he tends to but places a primary focus on the 250 apple trees that make up the orchard's vast bulk.
Although some orchards allow customers to walk their trees and handpick apples, Ross Orchards (and others) do not offer a "you-pick" option. For those familiar with Ross Orchards activities, bear in mind that this year, due to COVID-19 and a limited crop, they may not hold their annual "Orchard Days" event that welcomes the public to the orchard.
If you wish to enjoy this amazing experience, fall is the time to do it. Most apple orchards in Montana are only open to the public for a short time. They frequently require reservations, so be sure to check their websites for dates and times (see our sidebar of Big Sky orchards). Prime picking time is usually from September to October, but you might find an orchard available for a visit as early as August if they are growing early-harvest varieties.
Some orchards will hand you a basket and let you pick your own; others offer to select them for you and have them ready for pick up. Either way, a short trip to one of Montana's cherished apple orchards is a fantastic way to spend a day and provide not only hours of family fun but also a basket of fresh, scrumptious apples for delicious recipes or eating during the car ride home.
Originally printed in the September 2020 issue of Simply Local Magazine
Never miss an issue, check out SLM's digital editions here!