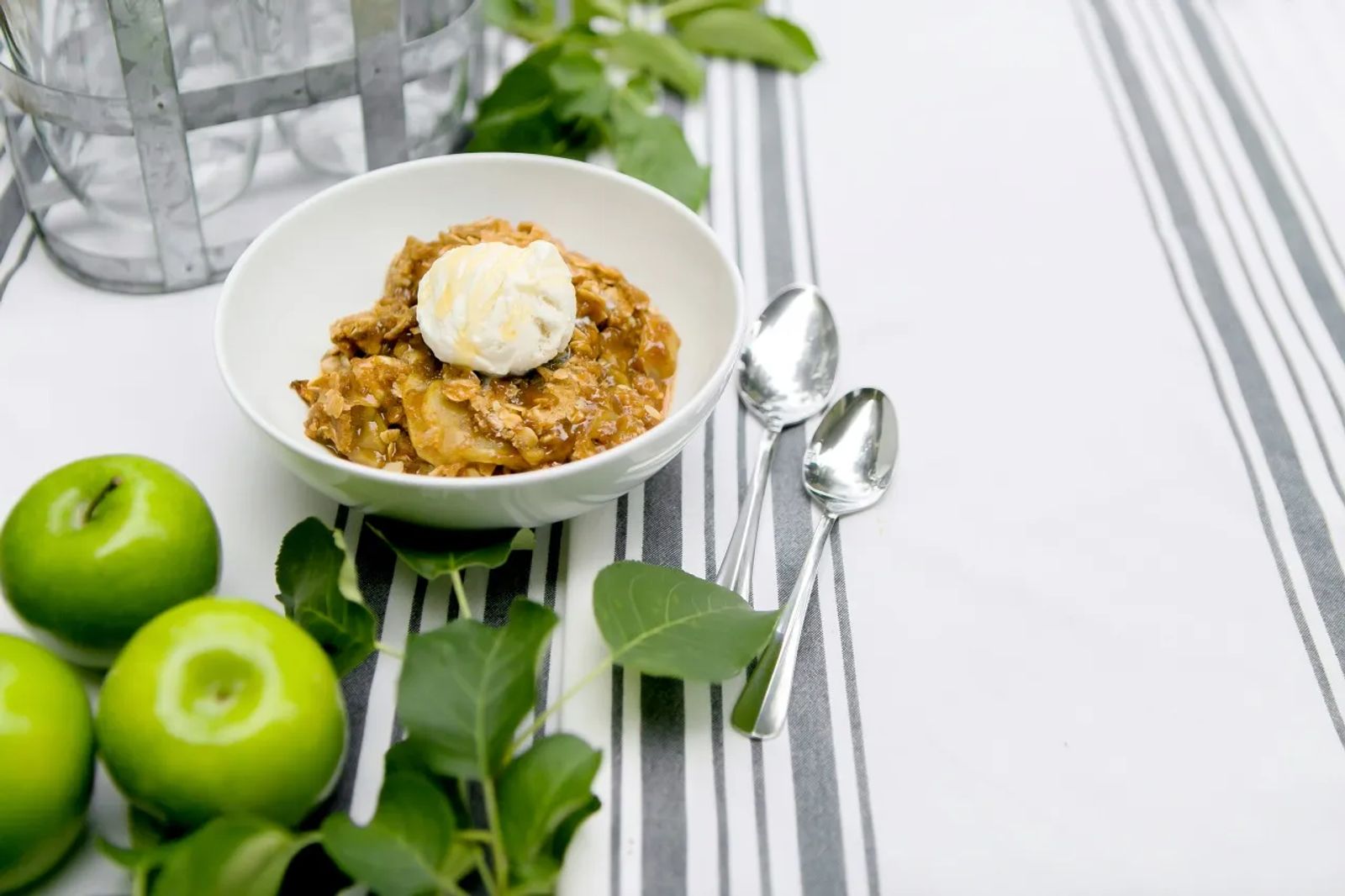 Old-Fashioned Apple Crisp Recipe
September 1, 2020 | From the kitchen of stephanie toews | photo by lovely hitchcock
There's nothing quite like the aroma of fresh baked apples filling your home on a crisp fall day. This family recipe is a fall favorite that can easily be modified for our gluten-free guests by substituting brown rice flour and gluten free oats.
Preheat oven to 375 degrees. Grease a 9x13" baking dish. Combine first five ingredients below by stirring well. Spread apple mixture into the baking dish.
Ingredients:
½ Cup sugar
½ Cup brown sugar
½ Teaspoon cinnamon
1 Tablespoon flour
6 Cups Granny Smith apples or apples from your tree (peeled and sliced)
1 Cup flour
1 Cup brown sugar
1 Cup oats
½ - 1 Cup melted butter
½ Teaspoon salt
1 Teaspoon cinnamon
Mix above ingredients (except melted butter) together. Sprinkle on top of the apple mixture. Pour melted butter on top and bake uncovered at 375 degrees for 30 minutes. Top with a scoop of vanilla bean ice cream and drizzle with warm caramel for a delightful treat that's sure to please.
Originally printed in the September 2020 issue of Simply Local Magazine
Never miss an issue, check out SLM's digital editions here!