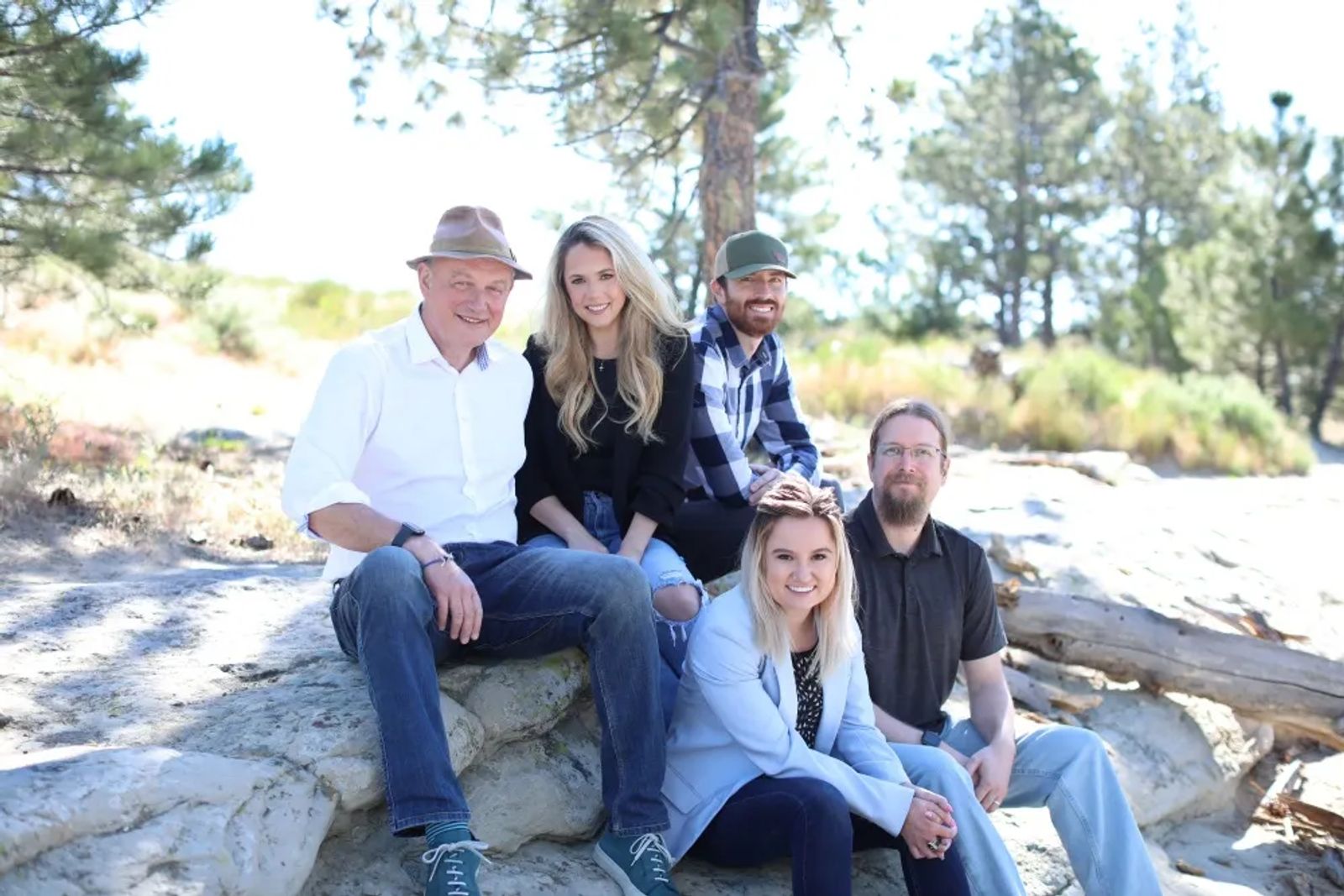 Top Row: Chris Steel, COO. Avanlee Christine, CEO Travis Wentz, VP of Engineering. Bottom Row: Mira Sherman Customer Experience Specialist. Chris Monson CTO
Connecting the Dots of Elderly Care
July 2021
by michael j hitchcock | photos by lovely hitchcock
Montana produces some of the brightest and hard-working people you'll ever meet. Avanlee Christine, founder, and CEO of Avanlee Care, Inc., is a bright feather in our collective cowboy hat.
Born and raised in Montana, Avanlee developed the nationally available Avanlee app to fill a void that once existed in the world of caregiving. The app provides powerful tools for families struggling to care for a family member in need while juggling their own family, career, and time. This all-in-one solution aids adult children of aging adults by helping them stay connected with the caregiving team, scheduling and attending physician visits, capturing real-time health biometrics, automatically alerting the family to routine changes or accidents, and even managing medications. Thanks to Avanlee, there's an app for all of that.
Avanlee is no stranger to meeting the challenges of caring for an ill family member. A graduate of Billings Senior High, she spent most of her childhood years at her grandparents' house building forts, playing in the woodshop, and sitting in her grandfather's lap as he drove around the family ranch. When she turned 10, her grandfather fell ill. For the next eight years, she watched her grandmother, parents, aunts, and uncles all help care for him. Then, in 2008, her grandfather passed away.
Avanlee decided that there had to be a better way to care for someone like this, but the technology was not yet in place. After graduation, she took to nursing school and worked on the side as a CNA, but after some time decided that her skills were better suited elsewhere. So, she joined a health tech startup and became the VP of Sales in New York City. During this time, she watched an array of families face the difficult battles associated with taking care of aging seniors. She waited for someone, somewhere, to find a way to make caregiving just a little easier on the caregivers and those being cared for.
During a 2016 tech-giant Mobile World Congress event in Barcelona dedicated to using tech for elderly care, she found herself surrounded by top CEOs and the best software developers in the world. She began to ask them if they had ever taken care of a senior or looked for ways to use an iPad or iPhone to assist in the complex tasks that maintained such an endeavor. She was repeatedly told, "No."
On the flight back from Barcelona, Avanlee decided to find a way to say, "Yes." She conceived the idea for the Avanlee Care app, focusing on adult children 500 miles or more from an elderly parent in need of care because of declining health, as well as on the grandchildren heading to college who suffer because their grandparents cannot share in the joy as they move into their first dorm room. By the time her flight landed, Avanlee had forever changed caregiving.
Today, with the help of the Avanlee app, anyone with a smartphone or tablet computer can use these tools to care more easily for aging parents or relatives who need help. Avanlee uses the app to help care for her aging grandmother, who is in poor health but never happier as she is well connected to her grandchildren and other family members.
Avanlee Care users can track a loved one's medications, mood, doctor's appointments, and communicate other thoughts and needs to everyone in their care group. Consequently, Avanlee Care has made it possible for families of the elderly to easily and instantly stay in complete communication and keep up with the latest developments as they happen.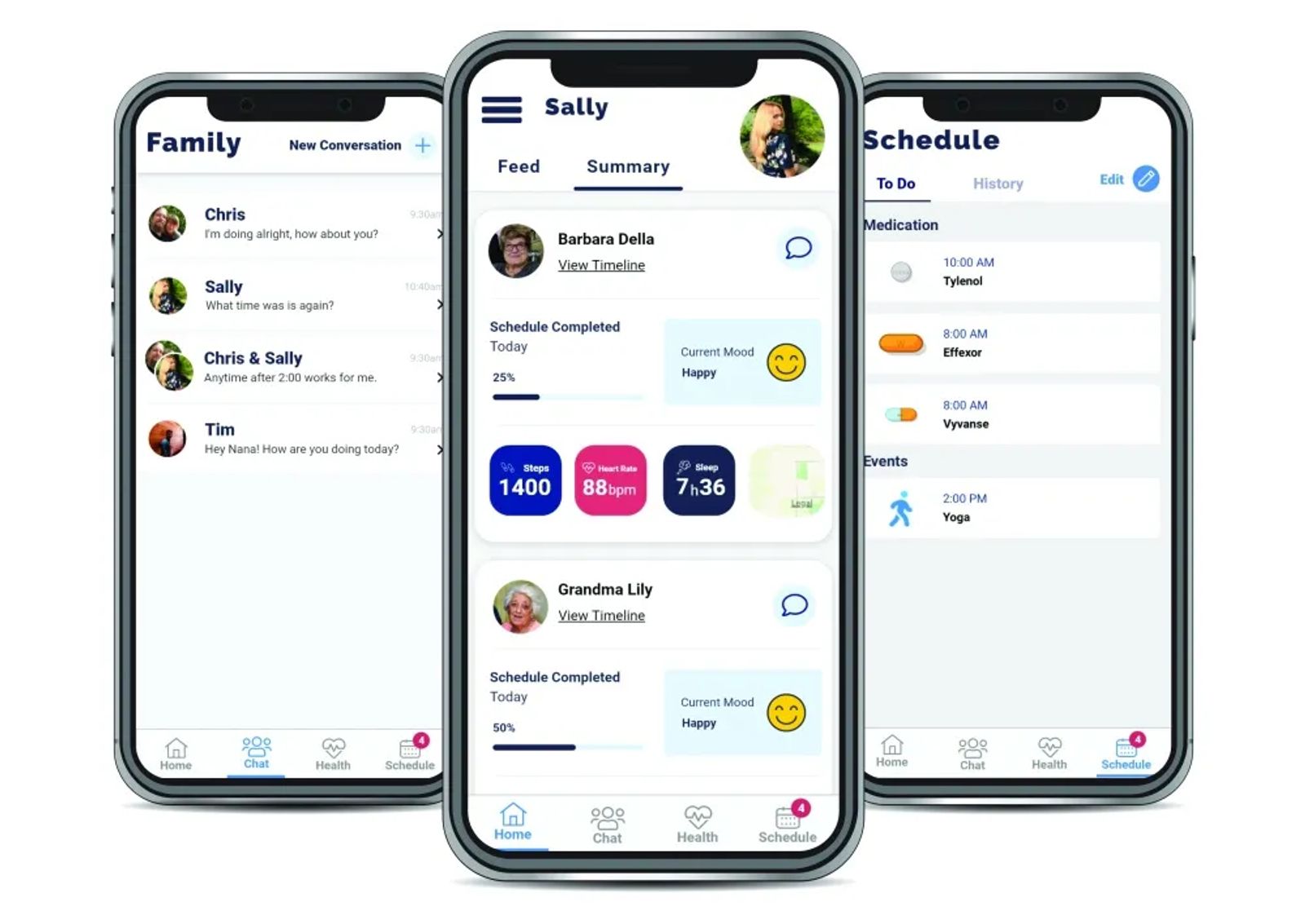 Caregiving often becomes a full-time job for adult children and consumes a majority of their time. Nearly half of all caregivers spend up to 30 hours each week caring for their loved ones. They do this while trying to work and raise their immediate families. Before Avanlee Care, these caregivers required several different apps and tools to manage all areas of care, but now they have access to a collection of fantastic and handy tools to create a centralized "hub" of care and stay connected to everyone.
Although Avanlee maintains a presence in New York City, her company is based out of Billings. She believes that there is something special about people from Montana. "Some of the most brilliant people I hire and work with are from Billings, two being Chris Monson, my Co-founder, and Travis Wentz, our VP of Engineering. We are excited to continue to hire, grow and build our company here."
The future is bright for Avanlee Care and those who depend on the app. The company just closed out on a round of investments led by angel investor Esther Dyson whose investments include 23andMe, 4D Healthware, Big Health, Ezra, Meetup (sold), Omada Health, ProofPilot, Square, and Supportiv. In addition, Chris Steel, former Senior Partner and Global Head of Healthcare for an international consulting firm, recently joined Avanlee Care as their Chief Operating Officer. Their team has doubled in size quickly, and they are now concentrating on growing their user-base while adding to their team in Billings.
Avanlee and her crew have forever improved healthcare quality for our loved ones and continue to seek ways to make home caregiving even more connected and productive. While she once spent many sleepless nights in a tiny New York apartment wrestling doubts and wondering if it would all be worth it, today, thousands of families are thankful for her efforts.
Avanlee urges other Montanans thinking of entrepreneurship to "...put in the time, don't give up, and hire people smarter than you!" She and her team are living proof that wonderful things come from Big Sky Country and that Montanans are here to make the world a better place.
Originally printed in the July 2021 issue of Simply Local Magazine
Never miss an issue, check out SLM's digital editions here!