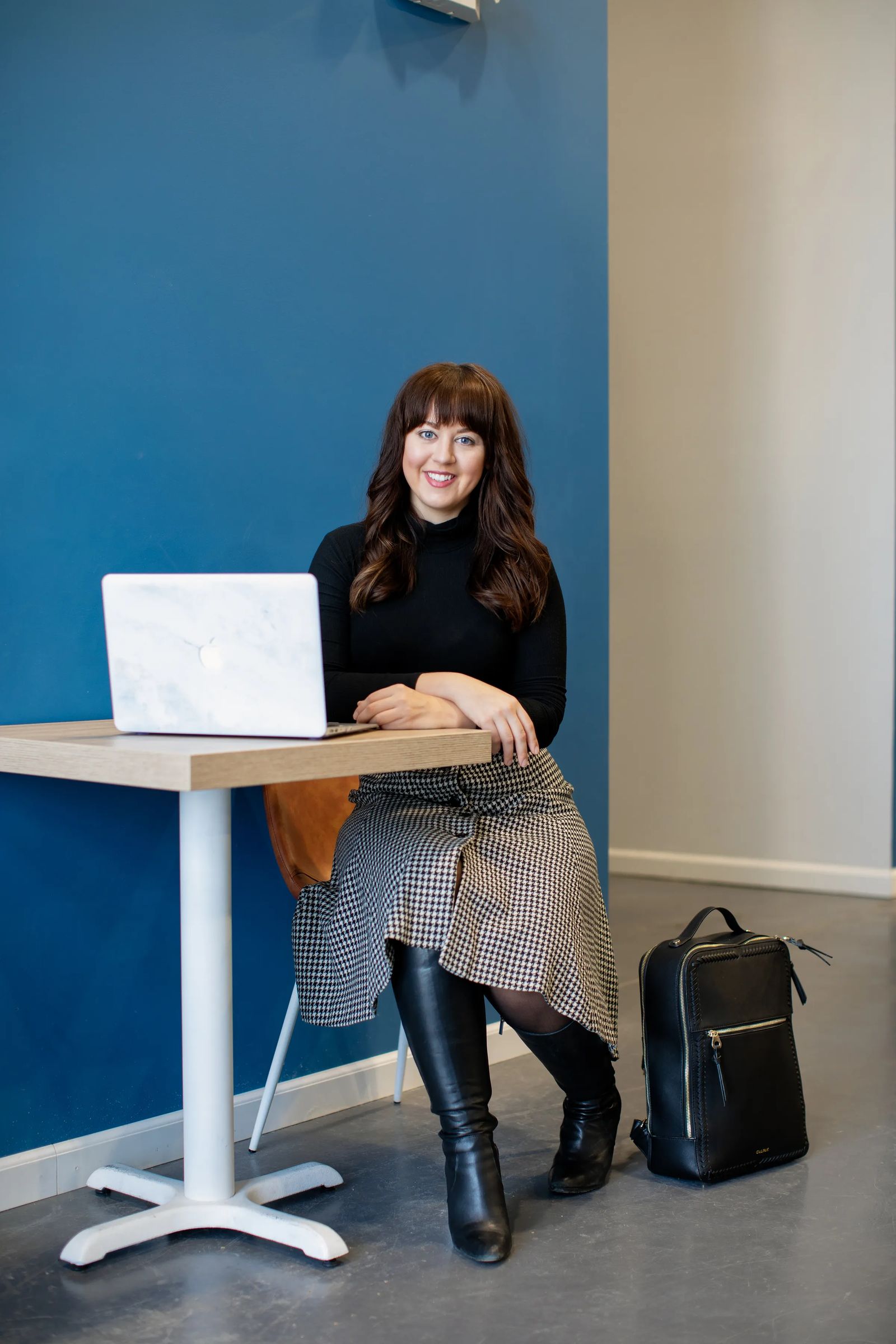 Four O Six Nannies:
Connecting Montana Families with the Care they Need
January 2021 | article & photos by lovely hitchcock
I've never had to leave my children with a babysitter or at a daycare. Looking back, I recall days where I could have used extra help, but the thought of someone else watching my children left me shivering in a cloud of parental paranoia. Consequently, I was always towing little ones around with me wherever I went.
A couple of decades later, I can only imagine how parents of young kids must feel about finding someone they can genuinely trust to watch their precious children in today's topsy-turvy society.
How does a Montana parent locate a passionate, reliable, honest, carefully-vetted person to watch their kids so they can do all the things that parents want and need to do?
This is where your Big Sky neighbor, Karissa Erickson of Four O Six Nannies, comes into play.
After spending a couple of years in Los Angeles pursuing her passion for fashion at the prestigious FIDM fashion institute, Karissa moved back to Bozeman and obtained a degree in photography. While in school, she was your typical hard-working student: full-time scholar and full-time worker.
To make ends meet, Karissa worked as a nanny full-time, building a strong, caring relationship with the kids she watched and the families she served. After finishing school, she moved on, but her reputation as a reliable babysitter kept her phone buzzing almost daily. Her contact info was passed around from family to family, and she found herself still in high demand as a nanny.
That's when she came up with the idea to start a nanny agency. She researched the concept and decided to take the risk and build her own agency from the ground up.
Today, she connects Montana families with dependable (often local) cautiously-vetted household managers and childcare experts. Her services range from infant care to household administration and often involve much more than just keeping an eye on the children. Karissa's team drops-off and picks-up the children, feeds them, helps with any home-education needs, and in many other areas of home childcare.
Karissa didn't want to create just another childcare company. The Four O Six Nannies team understands each client's unique personality and specific family needs. Ideally, each household's nanny would have a lasting, memorable relationship with their assigned family.
The nanny's needs and personality are also crucial to cultivating the right fit with the client family, so the nannies are given the freedom to choose assignments where they feel most comfortable. The agency also accepts on-call jobs, which families can post on a real-time stream through their website. This enables her to supply a household with a last-minute childcare request within a few hours, if needed. Versatility is essential to many Montanans who need a sitter on short notice.
All of the Four O Six Nannies team are adults, mostly college-educated with at least three years of experience in a home or with a licensed daycare. Each team member is certified in infant, child, and adult CPR and meets many other safety and health requirements. Karissa meticulously chooses her nannies, performing extensive background checks and driving record investigations. With a laugh, she told me that she even reviews a prospective nanny's social media accounts before hiring them because "You never know what you'll find on the Internet."
Not only does Karissa want to be sure that her nannies are the most honest, caring, "go above and beyond" type of individuals, but she also wants them to enjoy their jobs as much as the families enjoy having them within their households. She surrounds herself with people she would personally enjoy working with and gives her team a fair amount of freedom and autonomy. If the family is happy and the nanny is actively engaged with the children, Karissa can sleep well at night.
She encourages her nannies to get together and bring their nanny children together for playdates. This could be a simple day at the park, an ice-cream social, or getting involved with the Kids Adventure Games that happens in Big Sky, Montana. Four O Six Nannies loves to engage with the community by volunteering at different events. This is particularly beneficial for the nannies who have relocated from other states to work for Karissa.
Karissa's company offers subscriptions and packages that allow clients options such as on-call or part-time nannies at no extra charge. These services enable busy families to have a back-up babysitter for short-notice events. In many cases, these options allow families to get their favorite nanny at a moment's notice or on an unscheduled weekend.
Karissa launched Four O Six Nannies five years ago and has been quite successful without much formal advertising. "I've done a couple of ads," she told me, "but I wanted it to be word of mouth. I wanted to grow slowly. These are people's kids and people who are coming into your homes. You want to trust them, and how do you gain that trust? I felt like it was something they needed to hear from their friends, neighbors, and co-workers." She relied heavily on referrals; this has always been important to Karissa and the families that depend on her.
"I wanted to base my company on a great experience. I don't nanny anymore, but I have high expectations." With great pride, Karissa recounted how she was a great nanny and wanted to impart her tips, tricks, and secrets of the trade to her nanny team. "Parents love it when they get home, and you are actually cleaning!" she laughs.
Four O Six Nannies is based out of Bozeman, but Karissa is ready to bring her team into her hometown of Billings and make her services available here. Families can register for Karissa's services by filling out a web-form on the company's website. This gives the agency a chance to start understanding each family's location and general needs as well as their specific dynamic and special needs such as child allergies or dietary restrictions. Check out Four O Six Nannies today. You'll love the connection!
Originally printed in the January 2021 issue of Simply Local Magazine
Never miss an issue, check out SLM's digital editions here!