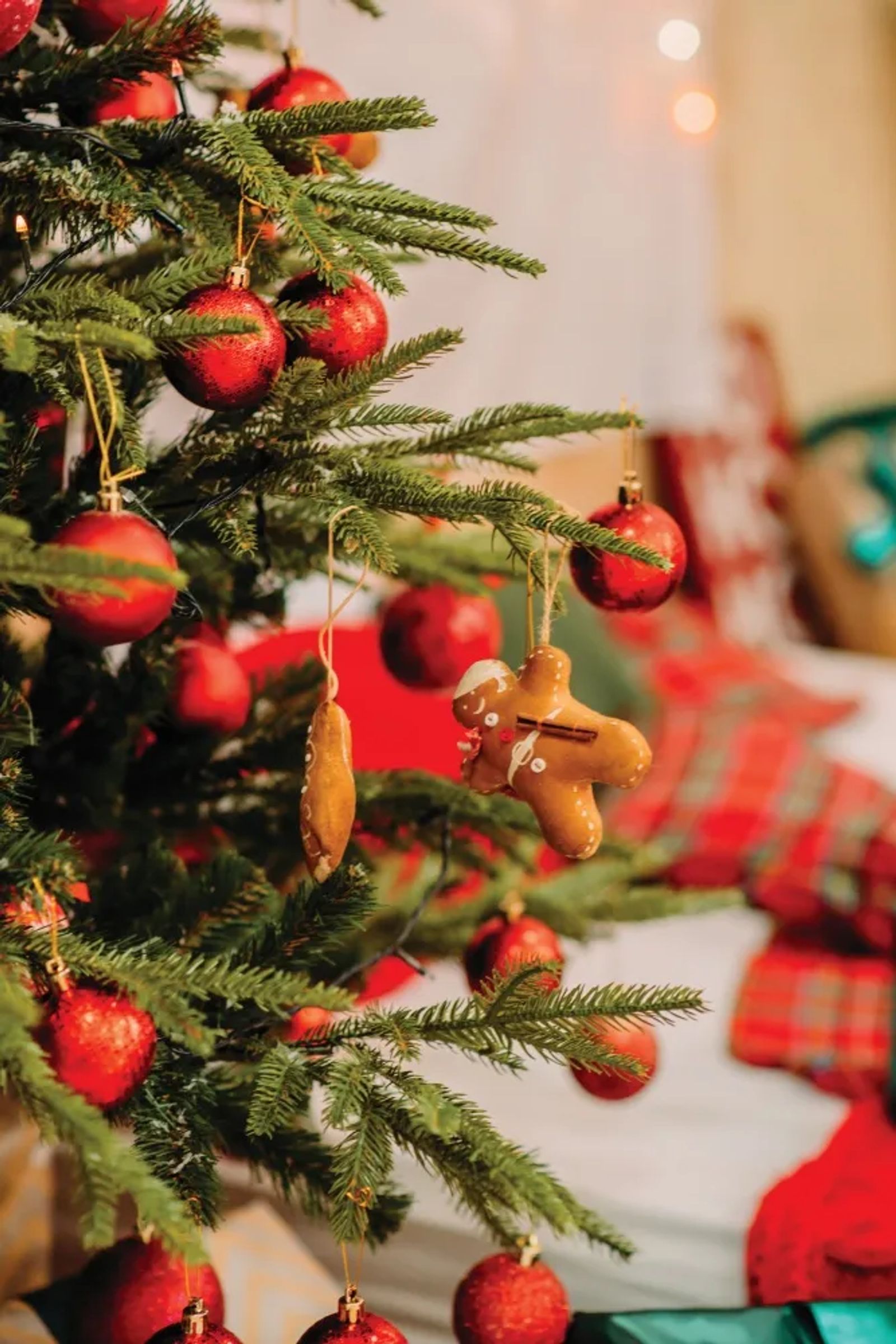 10 Ways to Celebrate the Holidays Old School
December 2020 | by rebecca stewart
With the stress and busyness that have become synonymous with the holiday season, we sometimes misplace the joy and magic inherent to this time of year. In some ways, 2020 has forced us back to simpler times. With activities and events cancelled, we went back to the basics of family bonding (and baked A LOT of bread). It's entirely possible that our holiday season will look different this year, too. At one point, I pondered pitching a homemade holiday to my whole family, probably should have mentioned it when we were sheltering in place… Though that thought bubble might have popped, it doesn't mean that we can't find other ways to celebrate the holidays old school.
10 Ideas to Create an Old-Fashioned American Christmas
Your old-fashioned Christmas touches might look different from someone else's; in the end, it's all about coming together as a family in love and celebration.
1. The Tree- If you're looking to go old school, then getting a permit and heading to the mountains to cut down your Christmas tree is the way to go. (Don't forget the sled!) If a trek through the trees' homeland is not your cup of tea, then giving your artificial tree a break this year and heading to the tree lot will still make the young hearts sing.
2. Deck the Halls- Now that we've got the tree, let's decorate! My favorite part of hauling the Christmas decorations out of the closet is reminiscing over the ornaments that we've accumulated over the years – dating back to my own childhood. The kids might roll their eyes now, but one day they will know the treasure of having the back story.
The Nativity has always been my most treasured decoration to set up – it's a beautiful combination of history and family history wrapped into one.
Window boxes are a beautiful way to go old school in your decorating. Create a base of greenery, adding pinecones, berries, bells, bows, and lights.
3. String Garland/Make Ornaments- If you're looking to take it really old school, then a cranberry-popcorn garland is where it's at. Get the tutorial here: https://www.saltycanary.com/diy-old-fashioned-cranberry-popcorn-garland/. The making of ornaments – of any kind – are sure to spark joy for years to come.
4. Advent- There are copious options when it comes to adopting Advent festivities. Whether it's the calendars with tabs hiding morsels of chocolate to count the days to Christmas or an Advent wreath lighting the way to Christmas each week with readings and songs or something in between, it's a lovely way to celebrate the anticipation of the season.
5. Do You Wanna Build a Snowman? Though the weather might not always cooperate, building a snowman is a break from the busy and a fun time that, if things are going right, will more often than not devolve into a snowball fight and end with hot cocoa.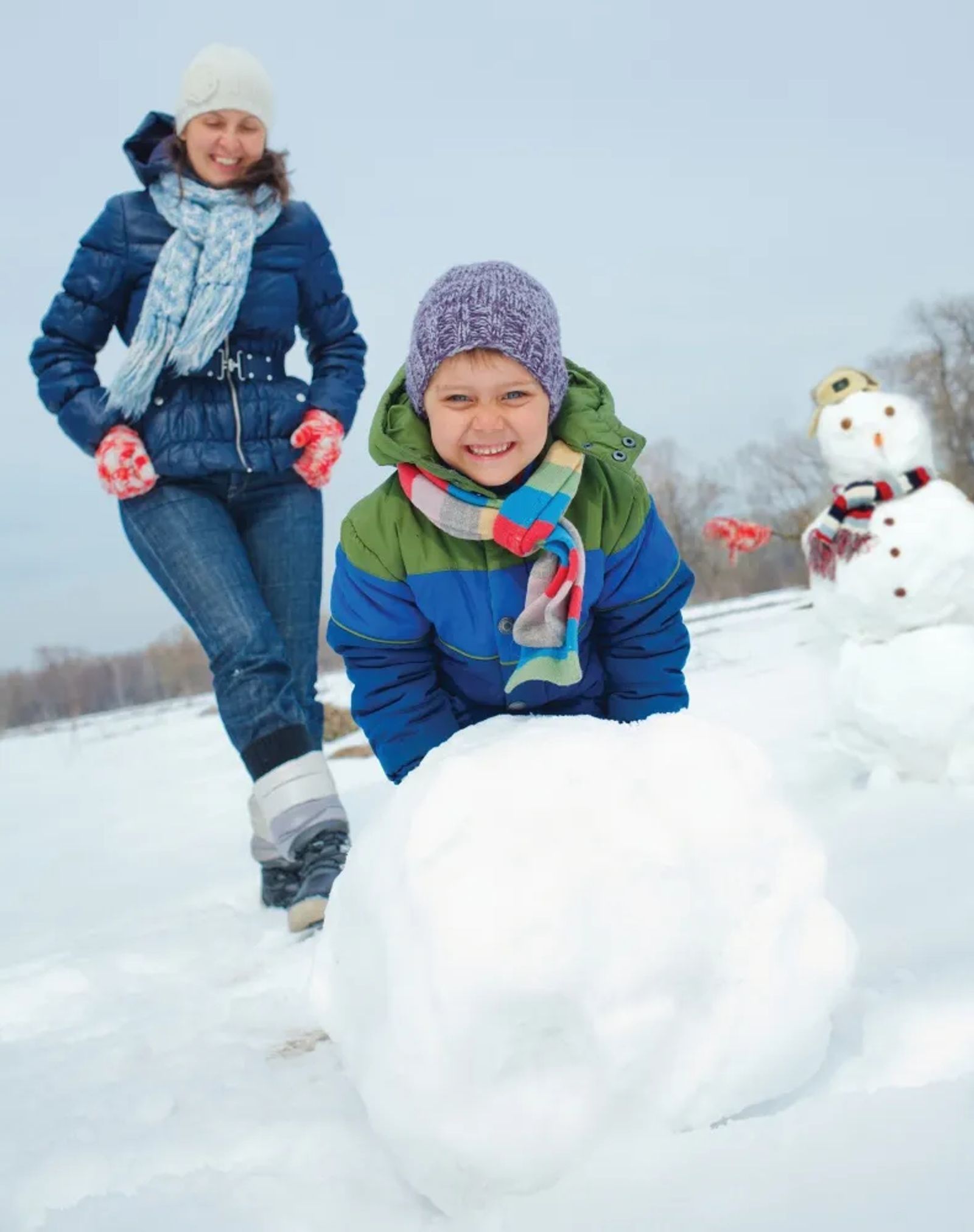 6. Gingerbread House- I'm here to tell you that Gingerbread Houses can really go the distance for your holiday decorating – the tiny house that I built over a milk carton as a kindergartener survived through my high school (if not college) years. Go ahead, make a village!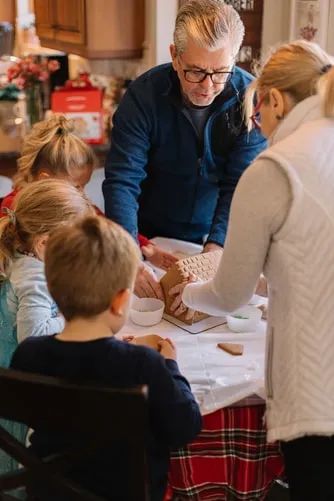 7. Icy Adventures- Lace up the skates and take the family ice skating. Don't forget to bundle up – even if you're on an indoor rink, the ice is still, well, cold. I'm telling you, it is sheer joy being on the ice with your people. At least it was for me and mine. If sledding is more your speed, find a hill and let the squeals commence!
8. Sweet Treats- It can feel like just another thing that we don't have time for, but there is magic to be had and memories to be made in the kitchen during the holiday season. Music is a must, as are whacky aprons. Pull out your family's favorite recipes for the season and bake on (together).
9. Family Jammies & a Christmas Classic- Whether books or movies (or both!), bring back the classics this Christmas. For me, it's always Home Alone because it's part of a precious childhood memory with my Grammie. For you, maybe it's Miracle on 34th Street, or It's a Wonderful Life or A Christmas Story. And then, as you nestle everyone snug in their beds on Christmas Eve, it's only fitting to provide a dramatic reading of Twas the Night Before Christmas. No matter what you choose, snuggle in, set the phones aside, and enjoy the moment.
10. Twinkle Time- Load the family up in the car and go in search of all the best and brightest Christmas lights. To literally immerse yourselves in tradition, you'll definitely want to cruise through Christmas Wreath Lane.
Originally printed in the December 2020 issue of Simply Local Magazine
Never miss an issue, check out SLM's digital editions here!