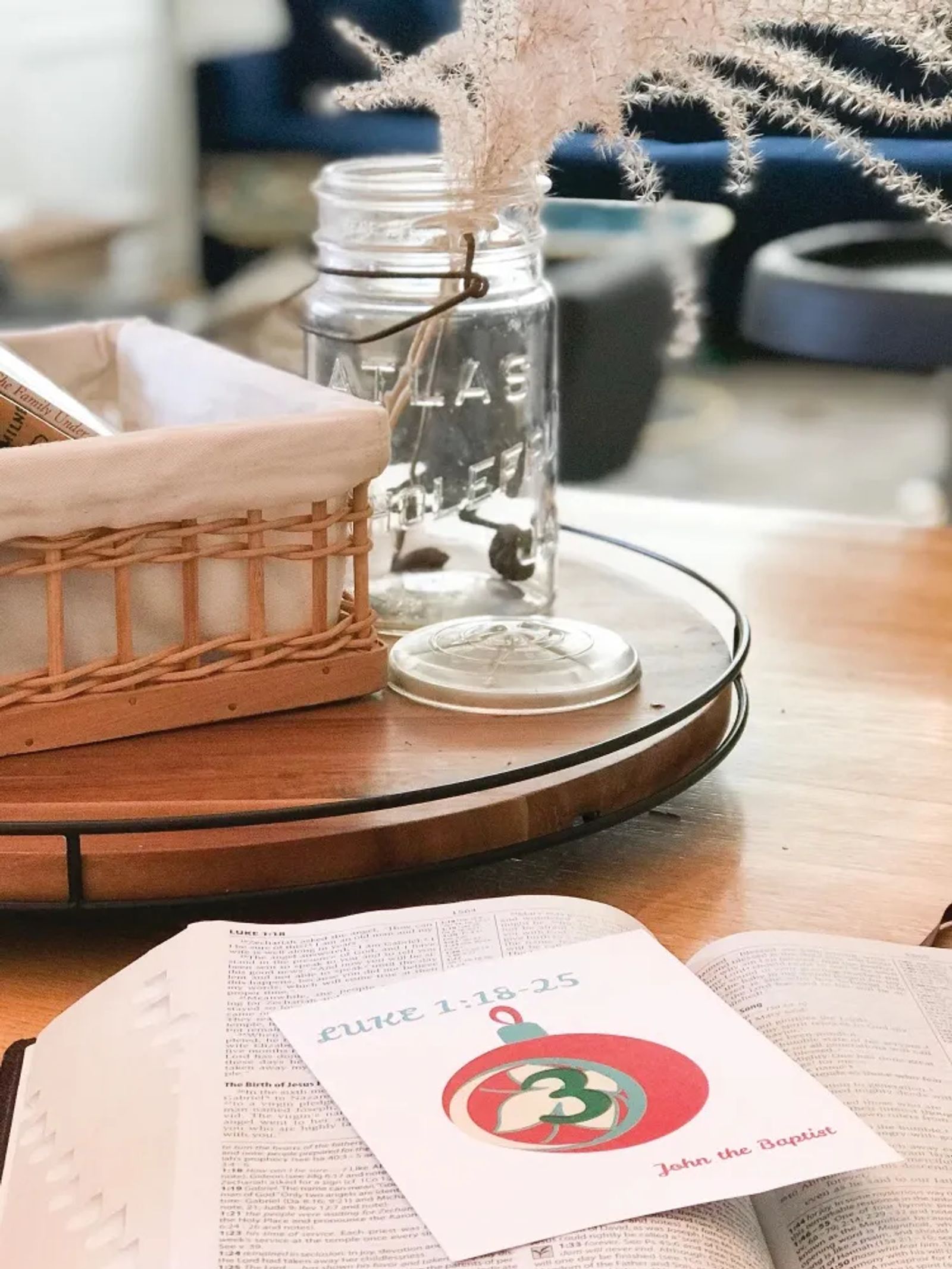 December 2020 | by nicole yurko
When did the holidays become synonymous with busyness? With stress? With the endless cramming in of every activity that calls out like a siren, only to leave us ever so grateful to see it all end? December blows in like a freight train, its demanding winds sucking the joy right out of us. This season seems more like a chore than an invitation to wonder.
Imagine a December filled with slow. With heart-awakening activity. A December whose gentle, beckoning winds invite us to beauty and majesty that enrich our days.
Consider a long-observed Christmas tradition: Advent. What does it mean to adhere to an advent? The dictionary defines advent as the arrival of a notable person, thing, or event. Undoubtedly for many, Christmas is a noteworthy event. During Advent, the anticipation of its arrival is coupled with daily or weekly activity throughout the month of December.
I found that even the first Christmas with our oldest son felt overwhelming with the endless commercialized demands. When trying to navigate what types of traditions to include as a family, it was all too easy to fall into the trap of materialism and chaotic activity that only led me to burnout. I wanted something different.
I wanted slow and sacred, not fast and furious. I wanted carefully selected traditions, not an endless checklist of heartless activity. I wanted to simplify our holiday but not lose the massive weight of the notable event we were journeying towards.
With these goals in mind, I said no to much of the commercialized holiday season, and I implemented a few advent journeys that our family has loved the last few years. Let me share them with you in hopes that they can help your family find what you truly value in this season and not get lost in the endless sea of possibility that often leaves us feeling endlessly empty.
Consider starting small, but oh so magical, with a Christmas Picture Book Advent. Choose one book for each day of December, ending on Christmas, and wrap each one up like a present. You may number each book, so it corresponds to the day to be opened, or you can leave them blank and have a child pick at will. Find a lovely basket to place your books in and tuck them away under the glow of the Christmas tree. Before bedtime on each night of December, snuggle up together in a cozy blanket and enjoy a book as a family.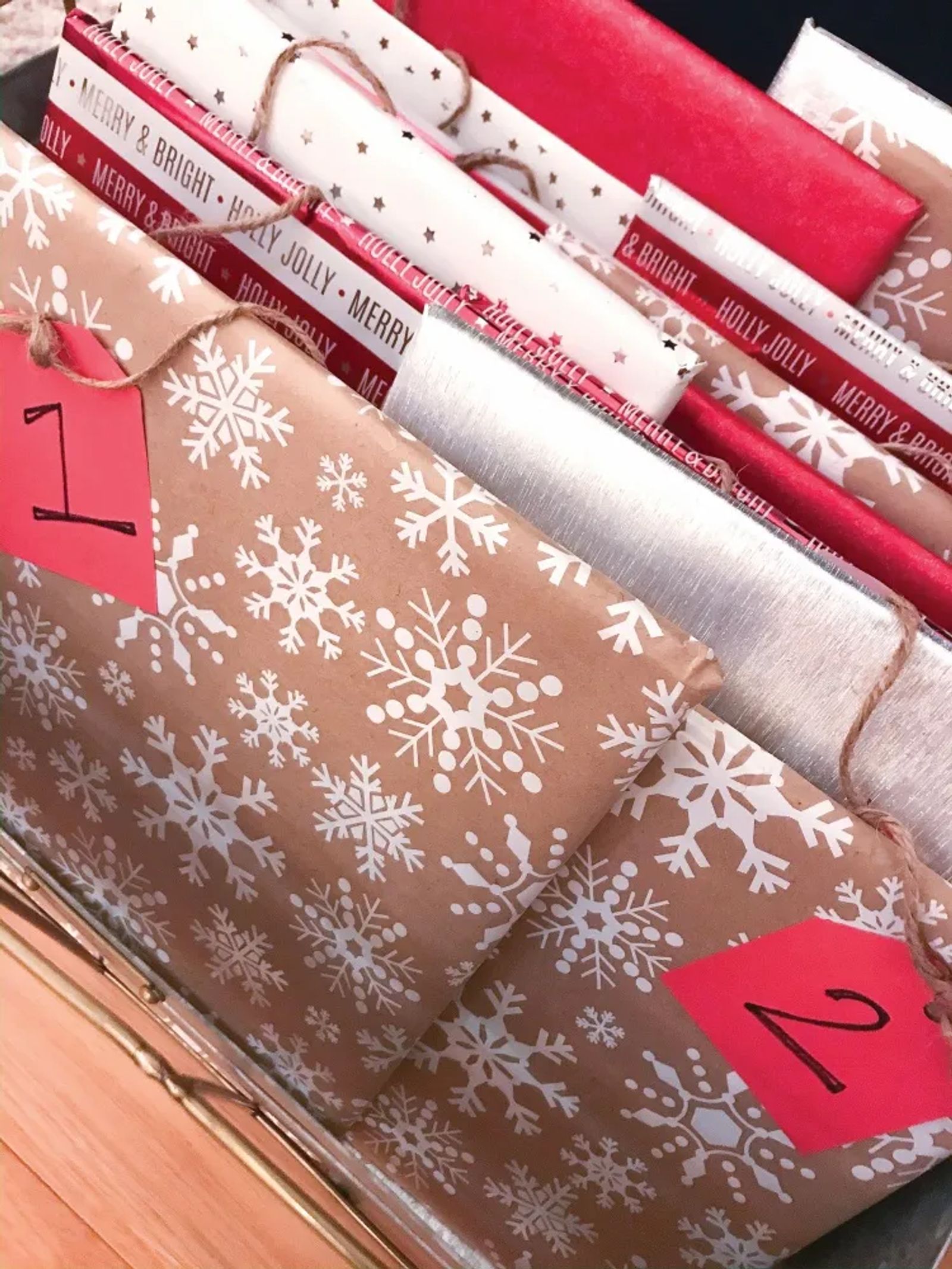 This tradition is absolutely one of our favorites. It is such a delight for kids to rip open that paper to reveal which book is inside. A word of advice to make this tradition the heartwarming one it's intended to be: take the time to research and plan out your books. Not all books are created equal, and you want to choose ones that will awaken the reason for the season. There are many high-quality Christmas books, but I'll share one of our absolute favorites that was an instant forever beloved book: The Christmas Miracle of Jonathan Toomey by Susan Wojciechowski.
If you are looking for an Advent with more substance of the reason for celebrating Christmas, consider the "Christmas Story Advent" by Homegrown & Grounded. This Advent activity takes your family through the Christmas story (in both the Old and New Testaments) by reading the actual Scripture together each day. Each card contains a main idea, a prayer, and an activity to make it come alive for little ones. Use the link provided to access this advent.
I want to encourage you to say no this holiday season to whatever adds too much to your plate. Perhaps adding in Advent is exactly what you need to create the kind of wonder you felt went missing a long time ago. Wrap your family up in a comforting quilt of tradition that you slowly sew together year by year. The world may scream at you that faster and more is better, but you know that intentional and meaningful moments sewn together over time creates a family that is less likely to fray at the seams.
MERRY CHRISTMAS, FRIENDS.
To purchase a digital download of Nicole's advent cards, go here: https://www.homegrownandgrounded.com/store
Originally printed in the December 2020 issue of Simply Local Magazine
Never miss an issue, check out SLM's digital editions here!