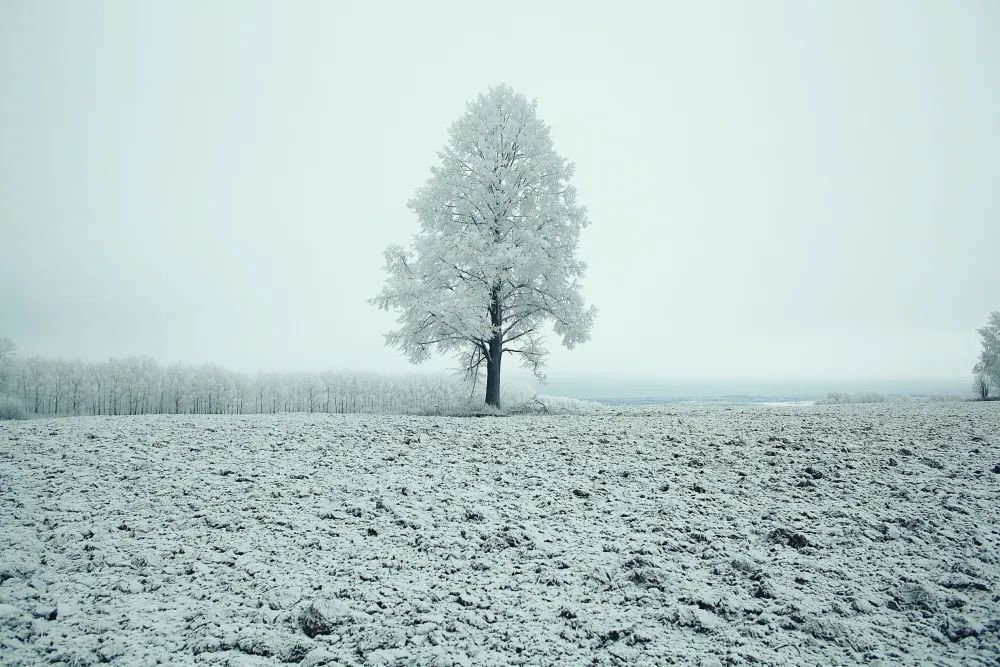 When the Holidays Aren't Merry & Bright
December 2022
Grief is such a tricky little monster. It ebbs, and it flows; it is at times painfully sharp and at others a dull ache or a wisp of gossamer floating across the senses. Though the "stages of grief" might have us think life simply moves on after "Acceptance," the reality is that grief – the kind borne from significant loss - tends to tuck itself into the corners of our hearts, waiting to reveal itself at a moment's notice. There are times when we might be more prepared to encounter waves of grief – the firsts, for example. First anniversaries, first holidays…prepared, but not really.
With grief, we – and the world around us – have a lot of expectations about how one should handle things. For those on the outside looking in, there are sometimes out loud wonderings and whispers about when you're going to "get over it, already." If we've learned anything, it's that loss is not something we "get over;" rather, we keep moving through it. And then internally, maybe our grief does not look, feel, or sound like we would have expected. Grief is uncomfortable, perhaps, especially at a time when the expectation is great joy and celebration, like around the holidays.
With all things holiday swirling around us, we checked back in with dual licensed therapist and certified trauma specialist Carrie Reeves, LCPC, LAC, to talk about navigating the holidays through grief.
First, the Firsts
Though we're focusing on the firsts here, we'd be remiss not to acknowledge that newly bereaved or not, the holidays and other significant dates can hit the heart hard no matter how long it's been. With that in mind, Carrie advises us to approach the holidays with expectations set aside, releasing self-judgments about what we assume our grief might look like during holiday firsts without a loved one. It's entirely possible to experience both negative and positive feelings during the holidays; give yourself grace and allow yourself to feel your feelings. Two things can be simultaneously true: You find and feel joy in the season and miss your loved one.
Oftentimes, Carrie notes, there is an expectation that a certain holiday will hit harder than another or maybe won't matter as much as the next. "Then," she explains, "because grief is unpredictable and not linear, when we are 'not sad enough' or burst into tears unexpectedly over the cranberry sauce, we are tempted to judge ourselves; 'Did I not love them enough?', 'Am I crazy?!' 'Why would this bother me?', etc." And so, she offers these pearls:
Pursue the holidays with intentional acceptance, thus putting ourselves in a better position to allow unique and individual grief to express itself more freely.
Remember, there is no one right way to grieve.
Making Room for Each Other
Because there is no one right way to grieve, we must give room to our people to grieve how they need to and to expect and allow for our differences. There may be high-running emotions, says Carrie, or people who want to talk about the loved one, others who are numb, and/or cracking jokes to avoid pain. "Allow it to not feel normal or comfortable. It's okay for it not to be okay."
Coping Skills:
Take walks
Journal
Talk with a safe person over coffee
Implement breathing exercises and meditation
Carrie concludes the list, saying, "Pretty much any healthy practice you would implement to regulate stress can be helpful and effective when navigating grief."
In terms of managing expectations, if you have big family events planned that you are anticipating any elements to be triggering, Carrie advises making a plan for it. Stepping outside, making grocery runs, and entertaining the kids, for example.
Honoring Your Loved One
While there is no playbook for how to proceed without your loved one during the holidays, it's as okay to continue with traditions as it is to create new ones. There are multitudinous ways to honor your loved one; Carrie notes that "the idea is to allow the memory of that person to breathe into present life." Adding, "We don't 'get over' loss, life is grown around loss, so eventually, it is integrated and feels a bit less daunting. It's a big way to honor and address grief during the holidays to bring a piece of the lost person's contribution to the experience."
Some ideas from Carrie…
Writing letters and burning them
Balloon ceremonies
Making a special dish or playing a game in honor of the loved one
Creating a garden spot or planting a tree
Bonus ideas…
Have special ornaments made
Have pillows/blankets made from your loved one's shirts
Hang their stocking and fill it with notes for them
Share memories
Do what feels best for you and yours
Life after loss is an emotional rollercoaster; there is no right way to grieve. For those on the outer rings of someone else's grief, be there for your people. Let them cry and talk; allow them to feel their feelings in a judgment-free zone for as long as they need. Follow their lead, but also, as time marches on, let them know you remember their loved one, too. Share your memories. May we allow the memory of that person to breathe life into the present.
Originally printed in the December 2022 issue of Simply Local Magazine
Never miss an issue, check out SLM's digital editions here!