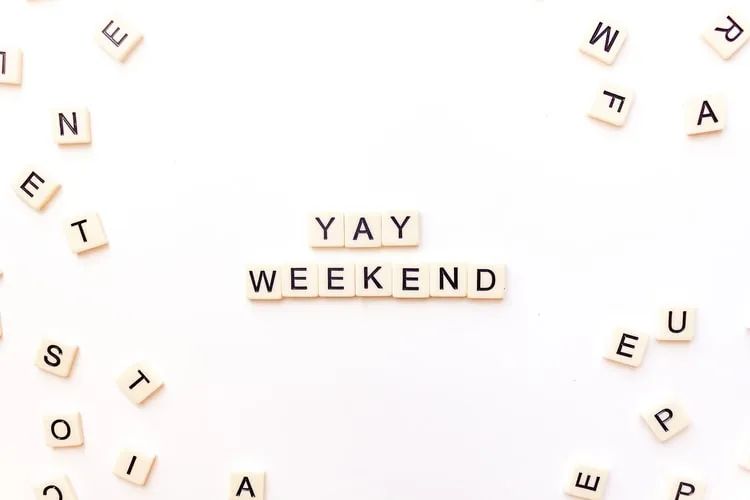 Weekend Top 5 | May 7-9, 2021
May 6, 2021
There are so many unique and fun events going on this weekend in Billings that it was hard to narrow down a Top 5! It's Mother's Day weekend of course, so there are plenty of great events to celebrate moms, but there are also many other beautiful ways to take in the sights, sounds, tastes and smells of Spring this weekend. Check out the details below on our Top 5 picks.
#1 First Friday in Downtown Billings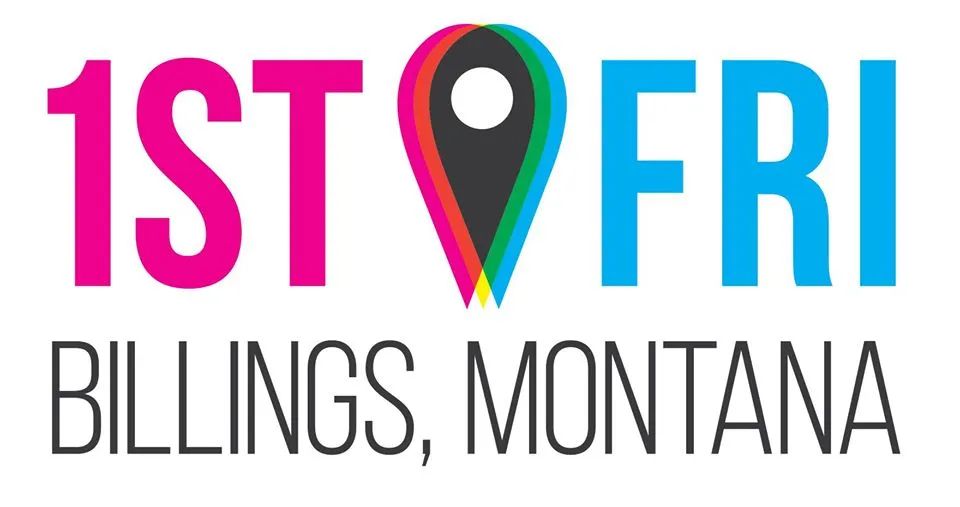 It's back! Nothing kicks off the weekend better than heading downtown to experience all day happenings and specials at local shops and restaurants. Real Deals, Gypsey Wind, Thirsty Street Brewing and others will be offering discounted items. YAM will have free admission from 4-8 pm, Zest will be open an extra hour, Rock Creek soaps will offer make & take salt soaks and many other businesses and restaurants will offer specials as well. Just head downtown and let yourself be surprised.
THE DETAILS
When: Friday, May 7 from 10am - 8 pm
Cost: Depends on you!
#2 Tour de Fleur Bike Parade Downtown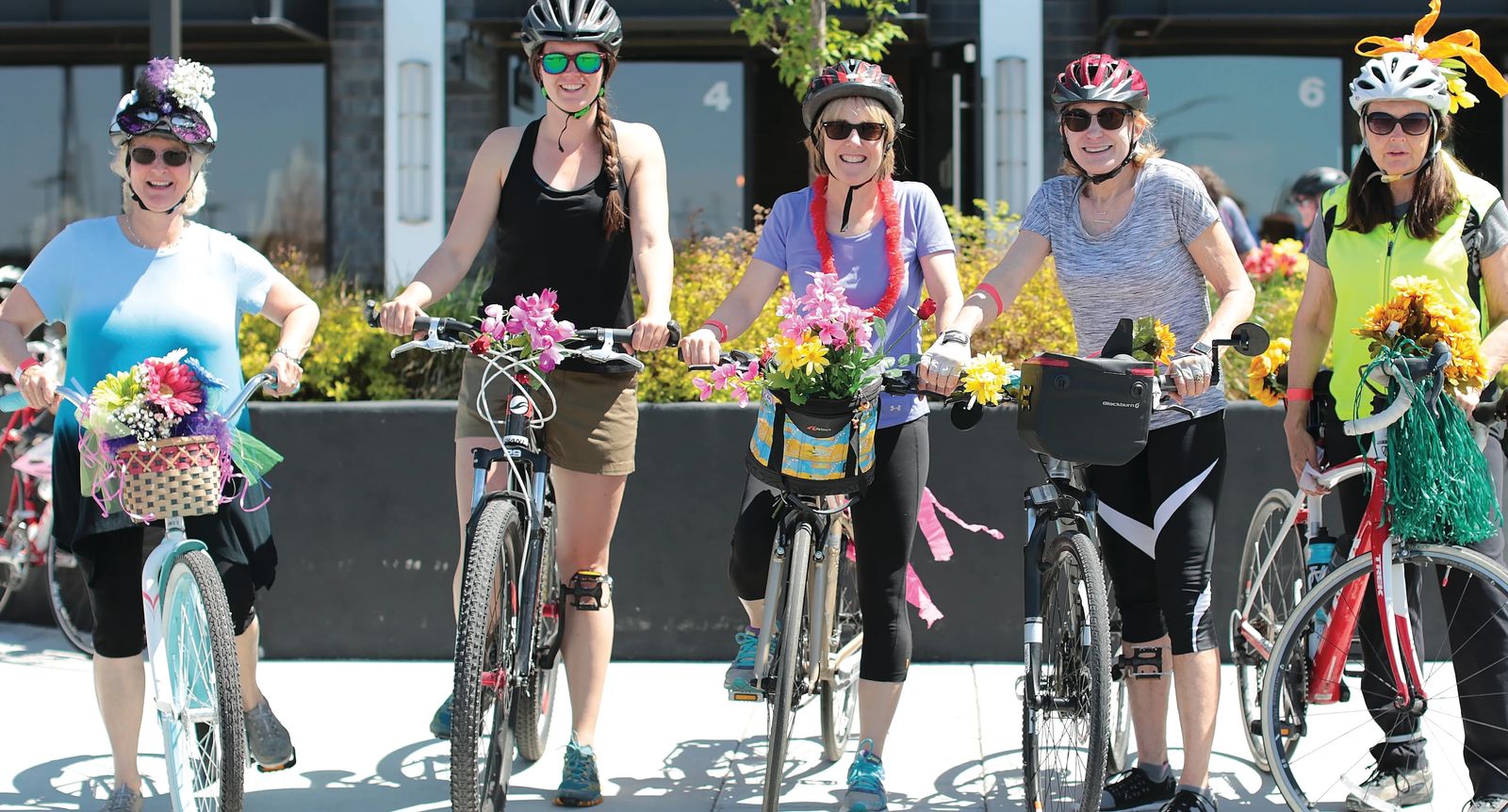 Tour de Fleur | photo courtesy of Billings TrailNet
While you're downtown on Friday night, you won't want to miss the grande finale of the 2021 Tour de Fleur fundraiser for Billings TrailNet. Anyone is welcome to decorate their bike and ride in the parade. Sign up/register in advance or make a donation on the spot and join in the fun. The ride starts at the Billings Public Library parking lot and heads south down Broadway. Spectators are of course welcome as well. Find a spot on the route and be ready to cheer your support for growing our trail system in Billings.
THE DETAILS
When: Friday, May 7 at 6 pm
Cost: Donation
#3 Meet the Artist: Terri Porta at Simply Local Marketplace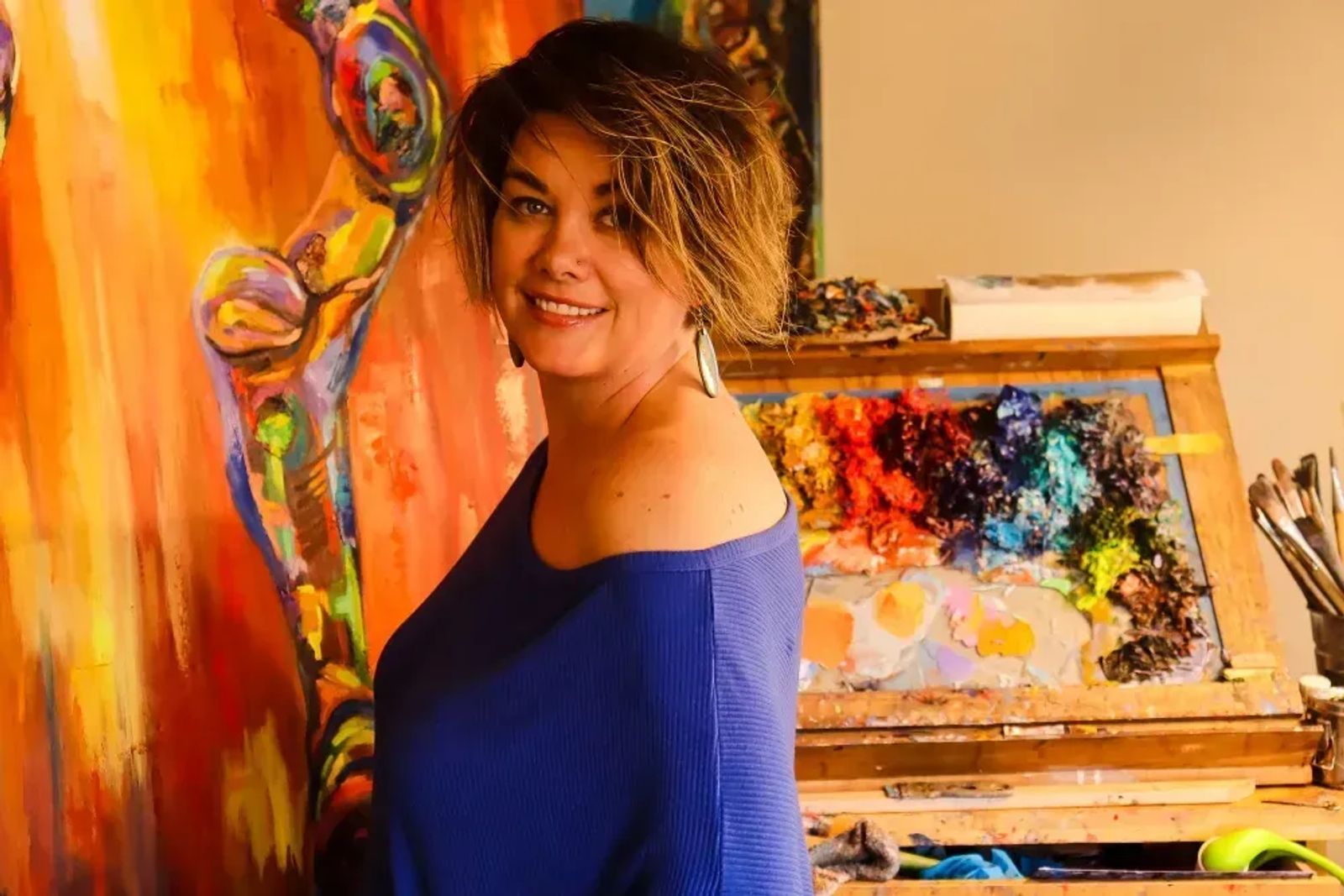 artist Terri Porta | photo by Holly Netz
There is something so satisfying about buying a piece of local art and actually having the opportunity to meet the artist and hear about their process. It adds meaning to the art and gives you a good story to share when someone comments on the piece. Saturday night Simply Local Marketplace will host local artist Terri Porta who will have her work available for purchase and exhibit. Her oil paintings have been shown at local and regional shows and even in the National Association of Women Artists in NYC's small works show.
THE DETAILS
When: Saturday, May 8 from 5:30-7:30 pm
Cost: Free!
#4 A Yoga Treat: For the Beautiful Billings Mamas at Pioneer Park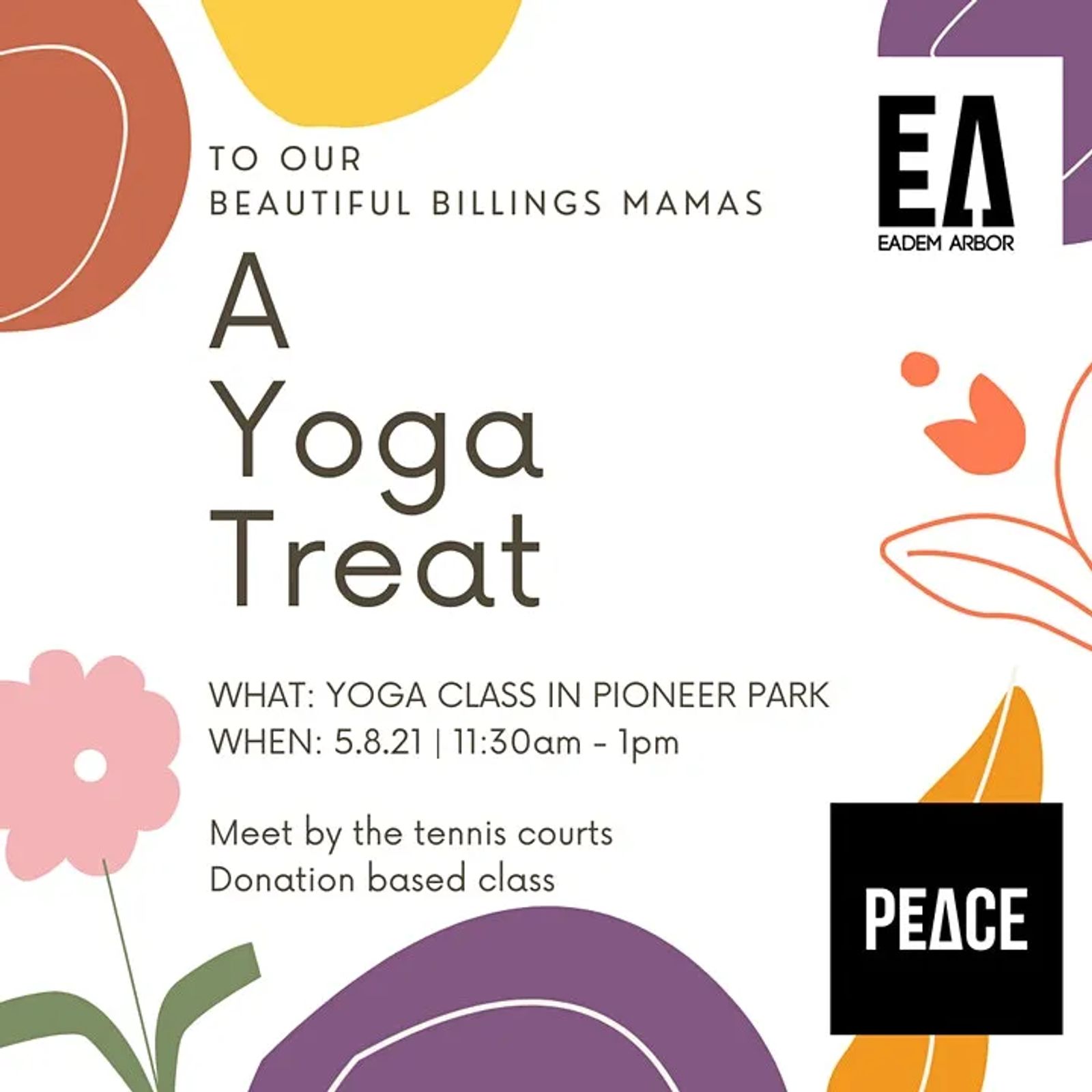 Yoga Class at Pioneer Park
Experience some peace, love and wellness at this all-levels yoga in the park event hosted by Eadem Arbor. Although the class will be geared towards moms and families, anyone is welcome (dudes too!). Expect a one-hour outdoor yoga session and plan to bring some sort of blanket, towel, or mat for ground cover. Meet by the tennis courts around 11:30 am and walk together to the natural amphitheater of trees where the class will begin at noon.
THE DETAILS
When: Saturday, May 8 from 11:30 am - 1pm
Cost: Donations are encouraged, but not required.
#5 Mother's Day Season Opening and Art Show at DanWalt Gardens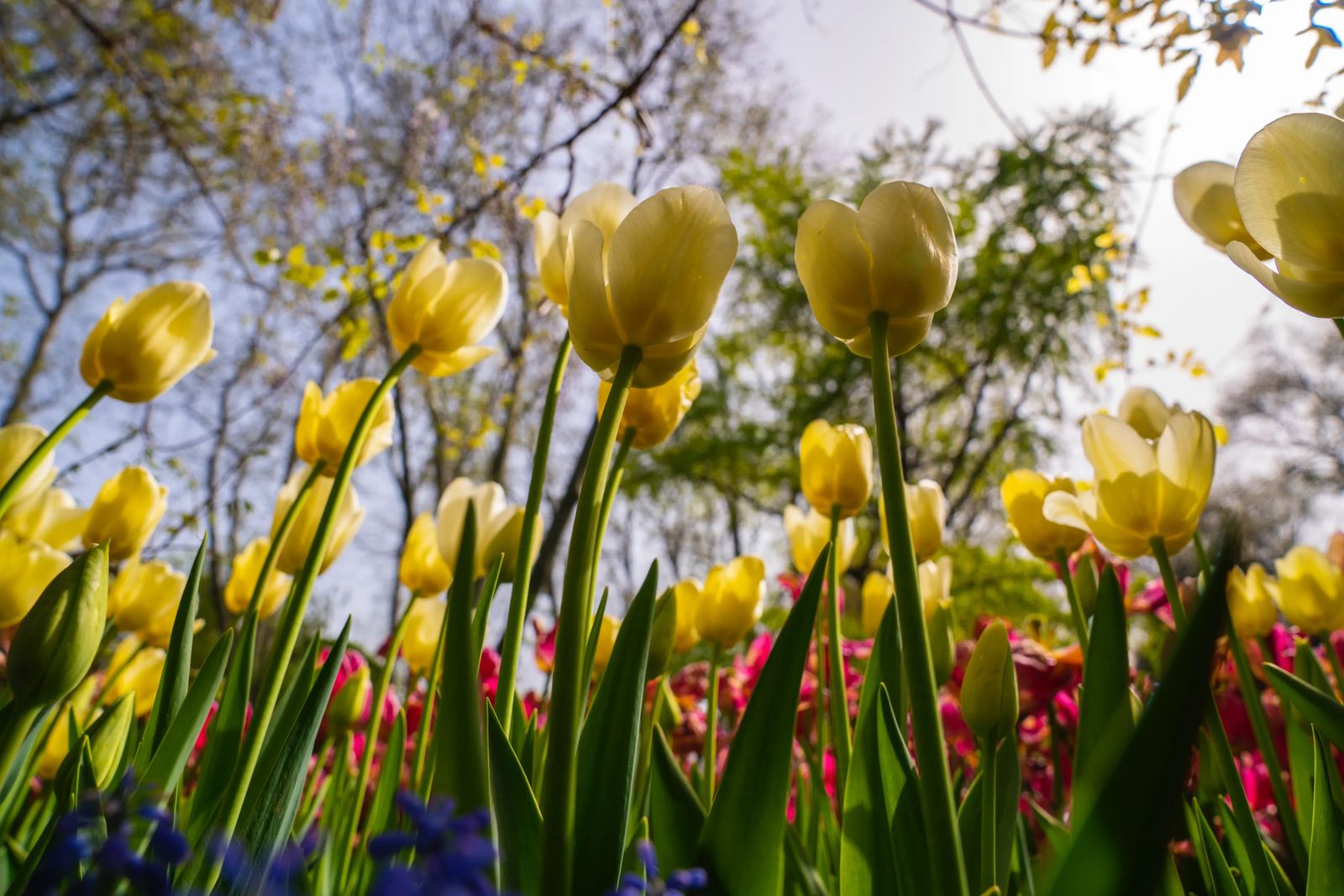 Photo by Aykut Kılıç on Unsplash
Tour the beautiful gardens at "Billings' Best Kept Secret" while being serenaded by a string quartet (from 11am - 1pm) and jazz pianist (from 1-3pm). Peruse the art show being held by the Billings Arts Association in the pavilion and gardens, and enjoy cheesecake, coffee, mimosas and more during this season opening event. Tulips, hyacinths, and daffodils are currently blooming along with pear and plum trees in the serene and stunning gardens.
THE DETAILS
When: Sunday, May 9 from 11 am - 3pm
Cost: $10 for ages 13 and up
Children 12 and under get in free.
These are just our Top 5, but there are plenty of other fun things going on in our city this weekend, so be sure to check out our Calendar page for a complete list.