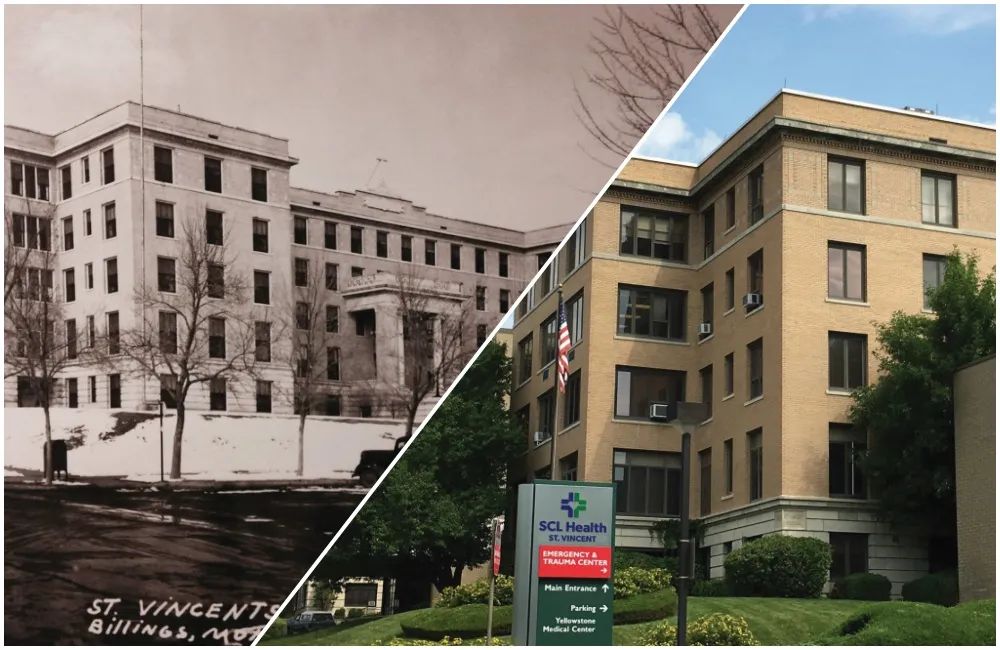 Visionary Healthcare 125 Years Strong
September 2023
by Marya Pennington | photos courtesy of St. Vincent Healthcare
The Legacy
In 1898, the Sisters of Charity of Leavenworth fulfilled their calling to bring healing to the Western Frontier, laying an ideological and physical foundation for Billings' first hospital, St. Vincent. Their dedication to serving the sick and poor built an enduring legacy that continues to inform the mission, vision, and values of the St. Vincent Healthcare ministry today.
Look forward to the good that is yet to be.
Mother Xavier Ross, SCL, Founder of Sisters of Charity of Leavenworth
The recent merger between the faith-based SCL Health with Intermountain Health has created a new health system that is truly historical. St. Vincent Healthcare is now part of a network that spans seven states in the Mountain West, with 60,000 caregivers strong, 33 hospitals, and 400 medical clinics. After 125 years, the hospital remains boldly connected to its heritage, with the keys to its success driven by its mission to improve the health of the people they serve.
A Culture of Continuous Learning
St. Vincent is committed to learning the best evidence-based practices and advanced care training and technologies to provide the highest quality outcomes for its patients. Jen Alderfer, President of St. Vincent and the Montana | Wyoming Market of Intermountain Health, says, "You can trust that our team will continue to advance to support the needs of our growing community. If there are technological advancements that make better sense than what we've done in the past, we will learn them, invest in them, and adopt those practices."
One great example of this endeavor is St. Vincent's approach to caring for patients utilizing robotic-assisted surgery. Providers at St. Vincent are implementing new technologies, helping patients with faster recovery times, less scar tissue, smaller incisions, and giving surgeons greater manipulation and success. With over 2,000 robotic-assisted surgeries under their belt (700 of those in the last 12 months alone), St. Vincent aims to become a Center of Excellence for Robotic Surgery, paving the way for innovation and better healthcare.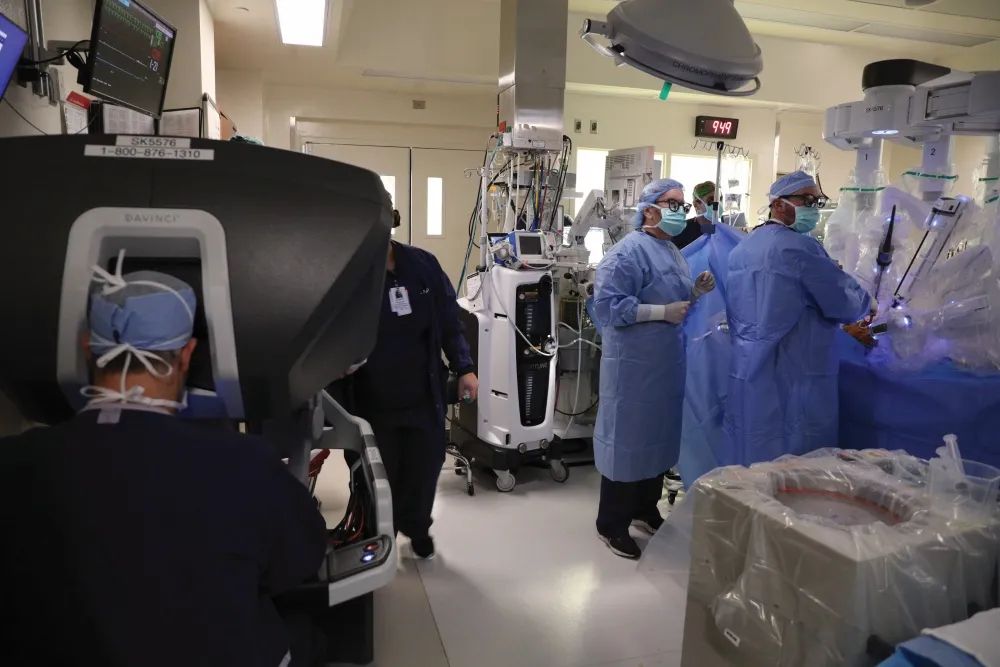 This culture of learning is also driving St. V incent 's j ourney to a Level I T rauma Center, the highest level of definitive and comprehensive care for patients with complex injuries verified by the American College of Surgeons. Each level depends on the types of resources available and the number of trauma cases handled each year. "St. V incent has cared for more trauma patients over the last two years than any other hospital in the state of Montana , and because of that , we are continuing to make an investment in our trauma care and pursuit of Level I status ," Alderfer says. They 've also invested significantly in their s urgery residency training program and publicized trauma research.
Leveraging Resources
There is no doubt that St. Vincent has long been a leader in pediatric care, with the region's first neonatal intensive care unit and Eastern Montana's only pediatric ICU. Long before the merger, St. Vincent partnered with Intermountain Health Primary Children's Hospital in Salt Lake City to tap into their clinical expertise. This collaboration of highly specialized experts allows St. Vincent to stay aligned with its mission, keeping patients close to home while providing excellent, convenient, and affordable healthcare.
Another element in the advent of quality care is Telehealth, which has changed the healthcare landscape, allowing patients to access providers and caregivers from the comfort of their homes. St. Vincent views this resource as an opportunity to improve Behavioral Health Services access. A patient may visit the emergency room for trauma but may also need behavioral health support. Using a camera, they can immediately meet with the behavioral health specialist and gain access to the services they need. "It's a beautiful example of the blending of resources," says Alderfer. "Supply and demand also play out in healthcare, so a specialist that works for Intermountain Health that you can tap into from anywhere in the country, meets that demand."
Looking Ahead
Big things are ahead for St. Vincent, with last month kicking off a year-long celebration of festivities commemorating the historic 125th anniversary of the hospital. As the year progresses, new signage will become more visible, shifting from SCL Health to the new Intermountain St. Vincent brand.
Currently, plans are being discussed for the new hospital to be built on the corner of Poly and 27th, with an estimated opening date of late 2028 or early 2029. "We have been working really hard to design the hospital of the future. It has been fun to reflect on our history while making plans, designing a hospital that is easy for visitors and patients to navigate, but also being intentional to make our design caregiver-focused," says Alderfer. They hope to allow for greater efficiencies and less travel time for caregivers, giving them more time at the bedside with patients. They know that their past and present success is because of those caregivers. As Alderfer recognizes, "Our team is what makes St. Vincent special. It's not just a job for them; it's a calling."
The most important thing moving forward is St. Vincent's continued adherence to the ethical and religious directives for Catholic healthcare services as a Catholic healthcare ministry. "The merging of two organizations works well when there is an appreciation for market specificity and an understanding that what has worked so beautifully and successfully for 125 years will continue to do so. Intermountain Health greatly respects our history, our legacy, and our commitment to honor it moving forward."
Originally printed in the September 2023 issue of Simply Local Magazine
Never miss an issue, check out SLM's digital editions here!