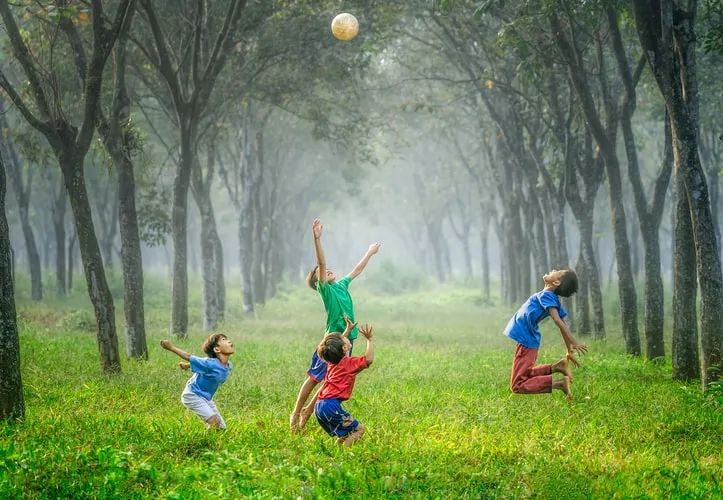 Getting to Know Dr. Heather Hansen
Providing quality pediatric orthopedic care in Billings, MT
September 22, 2020 | by rebecca stewart
As parents, we want our kids to live healthy, active lives and Dr. Heather Hansen, the regional expert in pediatric orthopedic care, strives to make that happen by providing both surgical and non-surgical treatment options for her patients, along with her team at Ortho Montana and St. Vincent Healthcare.
It was nearly four years ago when Dr. Hansen arrived on the scene, she originally came to Billings "to fulfill a huge deficit in healthcare," noting that "there were no full-time pediatric orthopedic surgeons practicing in the state." In fact, Dr. Hansen felt it was her duty (and honor) to come to Montana to provide the children here with the health care that they deserved. As the fourth largest state with a wide-spread population, prior to Dr. Hansen's arrival, children were often having to travel hours out of state for "simple treatment options that could easily be done much closer to home."
While having to travel for healthcare might be a commonality, Dr. Hansen recognizes that this can take a toll on the whole family unit and keeping kids close to home for their healthcare can help to ease that burden so the family can focus solely on the medical needs of their child. With much to be proud of in our great state, Dr. Hansen believes that the quality of our healthcare should be no different, and she strives to offer families the same caliber of care that they would receive at a Children's Hospital.
Indeed, Dr. Hansen is a fellowship-trained pediatric orthopedic surgeon, something she felt was important in order to "become more of an expert in my field," she elaborates, "I want to be a good surgeon, a good doctor, I want to know what I'm talking about, so putting in that extra year to do that gave me some of those skills that I'll use for the rest of my career."
In choosing this area of expertise, Dr. Hansen shares that she did not initially see herself working with children, but having had the opportunity to work in pediatric orthopedics during her residency, she realized she had found the proper fit. As far as orthopedics goes, Dr. Hansen loves the hands-on nature of her field. She explains, "I feel mobility and function is so important to people and improving that is what brought me to orthopedics itself. We often can make a huge difference in a little amount of time. That is very satisfying to me." And working with children, Dr. Hansen has discovered, is both incredibly rewarding and multi-faceted. She shares that she loves the variety her job offers, from the differences in interacting with a 3-year-old versus a 15-year-old. It's not only about the patient interactions, either, but also the relationships she forms with the parents.
Every child is different, which is part of what I love about what I do. I can go into one room and be treating a 6-month-old, and then the next room, a 17-year-old. You totally have to wear different hats and be able to change how you interact, how you think, even how you speak, from room to room and that's a lot of fun for me, which is part of why I like pediatric orthopedics.
Ultimately, Dr. Hansen wants people to know that we have a specialty trained pediatric orthopedic surgeon right here in our own backyard. There's no need to travel out of state for quality pediatric orthopedic care. She shares, "I'm honored to have been welcomed into Montana with such grace and acceptance. I look forward to many more years of providing care to the state's most precious resource – the children in Montana."