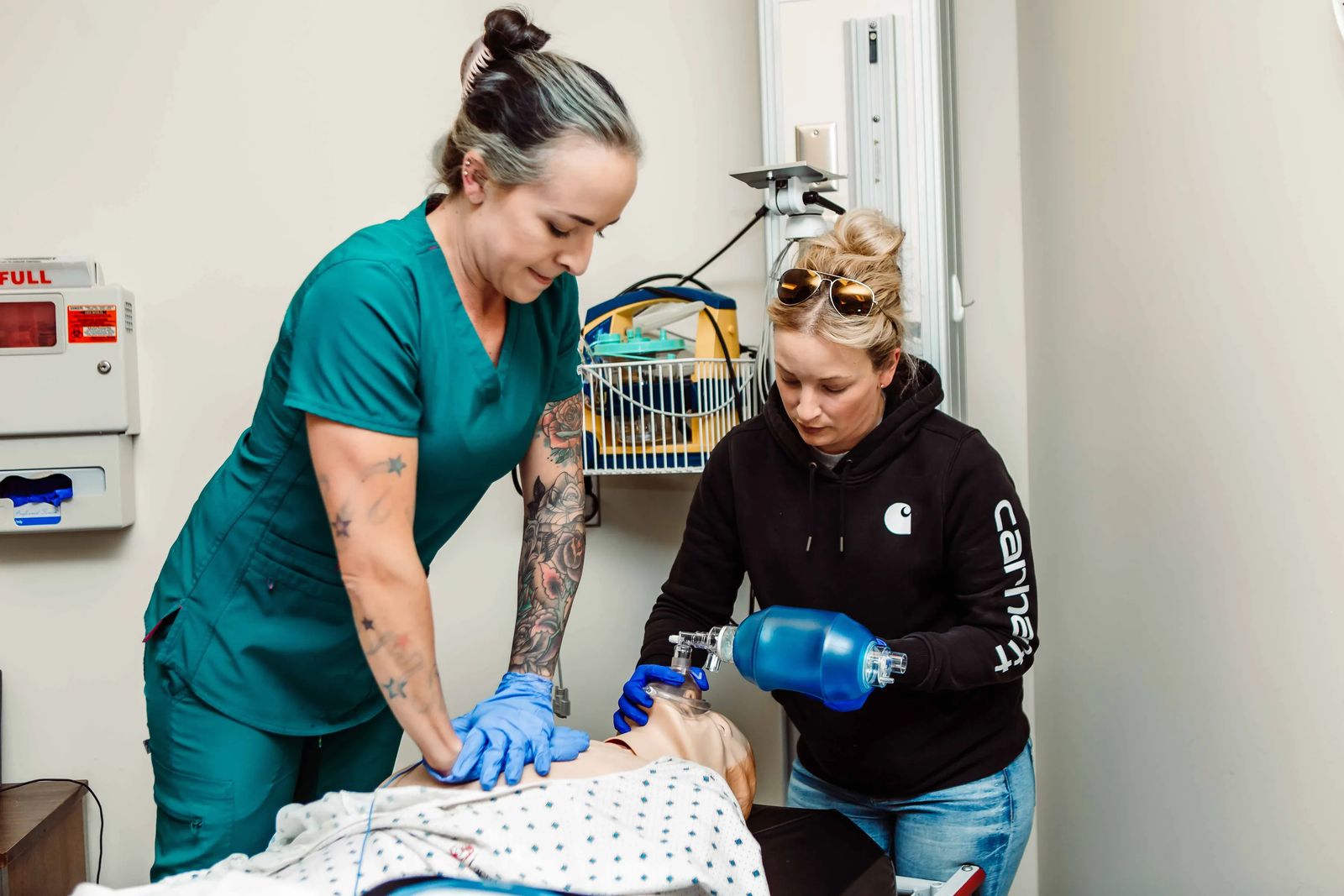 City College at MSUB Awarded $1.9 million Grant to Expand Nursing Programs
June 22, 2023
City College at Montana State University Billings has been awarded a five-year, $1.9 million grant from the U.S. Department of Labor Employment and Training Administration Nursing Expansion Program to diversify and expand the nursing workforce in rural Montana.
Addressing a Shortage
The Nursing Expansion Grant Program will allow City College to grow the existing Registered Nurse and Licensed Practical Nurse workforce in rural eastern and south-central Montana, creating the Rural Eastern Montana Nursing Expansion Program. Through this funding, City College will be able to accept additional students into both nursing programs and will be able to respond to shortages in the rural healthcare workforce through recruiting, training, and graduating rural Montana students who are likely to return to their hometowns to work.
"I am excited that this grant will allow us to expand our partnerships with eastern Montana to better meet the critical health care needs in rural areas," says City College Dean Vicki Trier. With over 90 percent of RN and LPN program graduates passing the NCLEX exam on their first attempt, City College offers high quality nursing degrees. This funding will allow the project to serve a total of 300 participants from rural and low-income backgrounds from eastern and south-central Montana over the grant period; will establish or strengthen relationships with rural hospitals, increasing available preceptorships and clinical sites; and will increase City College's training capacity by 25%!
The LPN program will increase from 15 students to 22 per year while the RN program will increase from 40 students to 56 per year. "This grant will increase our simulation facilities and provide funding for recruitment and assistance to potential students in rural areas of Montana," says Susan Floyd, director of nursing at City College. "We are excited to be able to help with the crucial nursing needs in rural areas of Montana."
Rural Eastern Montana Nursing Expansion Program
The Rural Eastern Montana Nursing Expansion Program encompasses 24 counties and over 63,000 square miles. Counties served include Sheridan, Daniels, Valley, Roosevelt, Fergus, Petroleum, Garfield, McCone, Richland, Dawson, Prairie, Wibaux, Golden Valley, Musselshell, Treasure, Rosebud, Custer, Fallon, Stillwater, Carbon, Yellowstone, Big Horn, Powder River, and Carter. Partners within these counties will be the key to the program's success as they will provide a range of services including participant referrals, supportive services to participants, educational services, employment services, and clinical sites.
The Nursing Expansion Grant Program is designed to improve the nation's healthcare system by diversifying the pipeline of the nursing field by training people from historically marginalized and underrepresented populations. City College is one of 25 public-private partnerships within 17 states awarded funding through the Nursing Expansion Grant Program.
"The increase in our capacity to train nursing students made possible through the Nursing Expansion Grant Program is part of a planned growth in nursing and other health programs at MSU Billings, with a clear focus on meeting the workforce needs of Billings and Montana," notes MSUB Provost Sep Eskandari. "Over the next five years, the university will work intentionally to significantly increase the enrollment capacity of LPN and RN offerings at City College as well as the RN to BSN Degree Completion Program offered by the College of Health Professions and Science."
Learn more about City College's Registered Nurse and Licensed Practical Nurse programs.