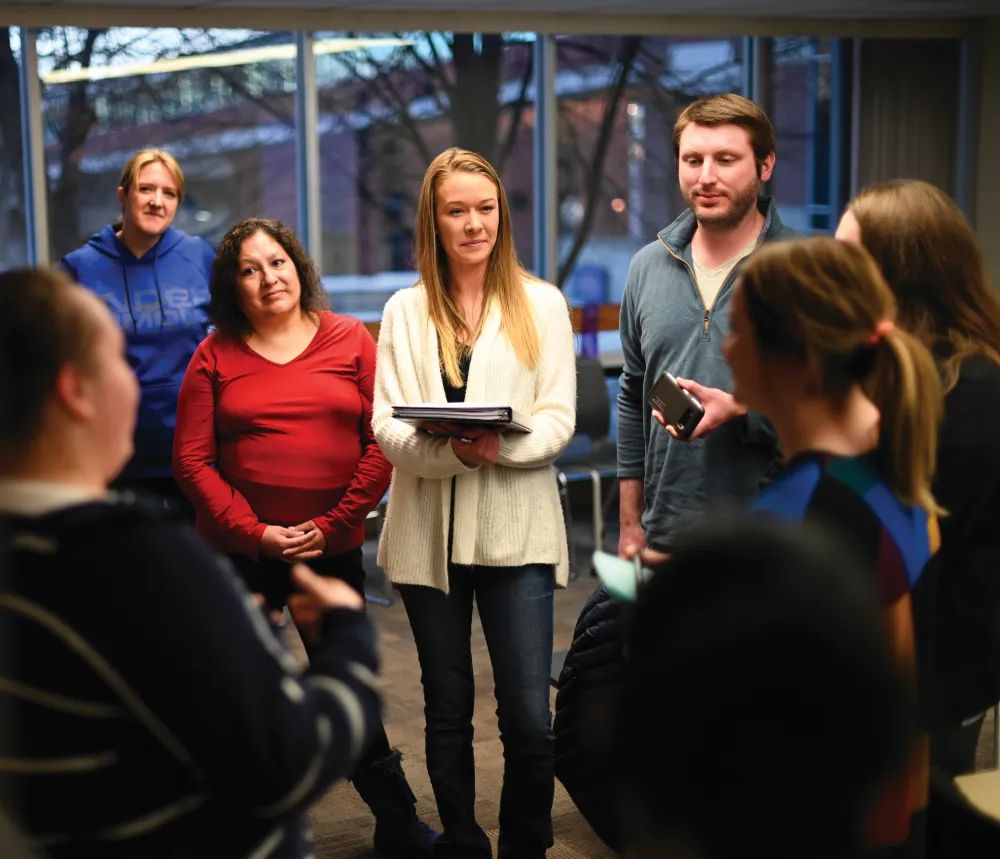 MSUB MINUTES: MSUB Launches New Certificate of Health Administration and Leadership
June 2022
by Kelly McCandless for MSUB
MSU Billings has proudly offered the Master of Health Administration degree program for more than 20 years with a focus on rural-frontier healthcare delivery. The program provides the knowledge and skills required of leaders in health services management and administration. As demand in the healthcare field continues to grow, MSU Billings' addition of the Certificate of Health Administration and Leadership is an excellent option for those seeking to upskill.
The 18-credit certificate program is built out of the Master of Health Administration program. It is designed for the working health care professional who wants to advance their career into a leadership role. The certificate also provides exceptional guidance for those seeking more education about health administration and leadership.
What's more, students who complete the 18-credit certificate program can secure their Master of Health Administration by just finishing the remaining 30-33 credits. Together or separately, the two programs create a powerful option for those building their career in health care leadership.
Classes for the certificate program as well as the Master's program are almost entirely online, and application to the programs requires several basic items: a certified transcript (graduate and undergraduate), admission letter/letter of interest, your resume or Vita, three letters of reference, and an interview with program directors. The cost of the program is quite affordable, particularly for Montana residents. Learn more about costs at https://www.msubillings.edu/grad/paying.htm.
Coursework is well structured to provide students with the knowledge and skills needed to move into management and administrative roles. More information on the programs can be found at https://www.msubillings.edu/chps/mha/ or https://www.msubillings.edu/grad/program-health_admin/index.htm.
Originally printed in the June 2022 issue of Simply Local Magazine
Never miss an issue, check out SLM's digital editions here!