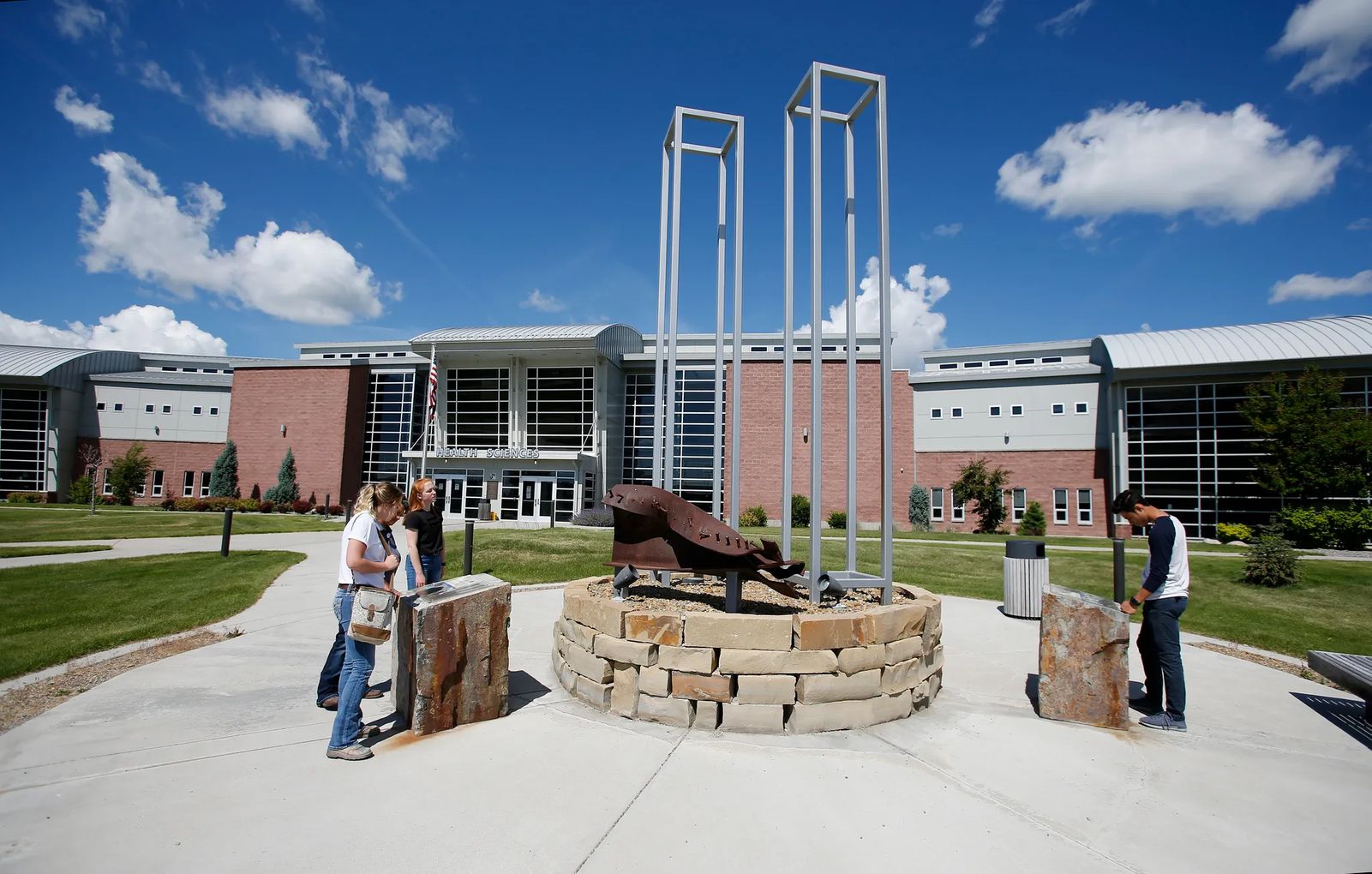 photo courtesy of City College at MSU Billings
Convenience, Community, and Career-Paths Await You at City College
October 25, 2021
While many students are trekking through the leaves (and even snow) to attend their classes at MSU Billings up near the Rims, that is not the only MSUB campus in town. Did you know approximately 2,000 students attend City College (West-End Billings), drawn to their diverse offerings? If you're the parent of a high school senior, or looking to go back to school yourself, this is a fabulous, "career-driven" option to keep in mind.
Since 1969, formerly the College of Technology now known as City College at MSU Billings, has continued to grow and evolve as it provided excellent educational and vocational opportunities for students. According to the City College website, their courses provide: individuals with training (or re-training) to obtain excellent "in demand" positions available at many area employers. Graduates of City College at MSU Billings become licensed practical nurses, registered nurses, surgical technicians, paramedics, firefighters, automobile technicians, diesel technicians, process plant operators, computer system technicians, computer desktop support specialists, and computer programmers. These examples are just a few of the career possibilities awaiting students earning a Certificate, Associate of Applied Science degree, Associate of Science degree or Associate of Arts degree from City College at MSU Billings.
Beyond course offerings, they have robust student services and resources, such as: disability support services, Academic Support, Advising, Career and Employment, Military and Veteran's Support, Student Support Services TRIO, Native American Achievement Center, and Student Health Services (both at City College and University Campus)... the list goes on. Throughout the year, students of all backgrounds can look forward to getting the best support needed to achieve their academic goals.
It has grown into a "community college," and students really get the chance to know their peers and professors in this warm, welcoming, and smaller school setting. And yet, it still delivers that exceptional MSU Billings standard for its faculty members who go above and beyond. With the gorgeous buildings and convenient West-End location, it's no wonder students love City College.
Keep in mind, Spring 2022 semester is just around the corner! Visit the City College website to start chasing after your (or your child's) educational goals.
We will give you the tools to make your career dreams come true.