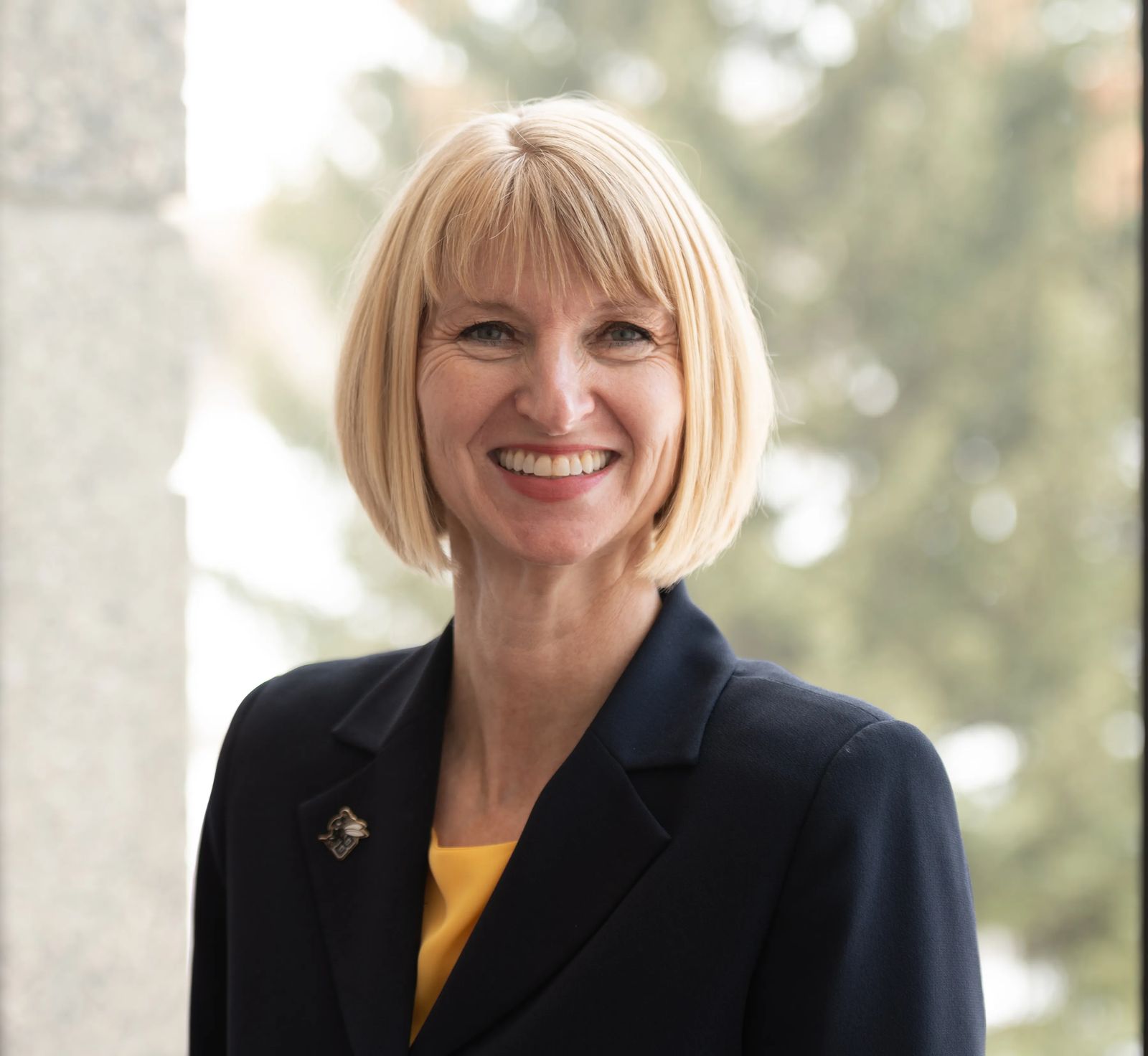 photo courtesy of MSU-Billings
Chatting with the Chancellor
August 9, 2021
We at Simply Local Magazine love connecting with wonderful individuals in our community. Today, we are thrilled to introduce Dr. Stefani Hicswa who began her MSU Billings (MSUB) adventure in January 2021 as the university's first-ever female Chancellor.
Let's find out what Dr. Hicswa has to say about her position, vision, and love for Montana.
Hello and welcome, Dr. Hicswa! Please share with us a little about yourself.
I grew up on a ranch near Dillon, MT. My mom and two of my brothers still live in the area. My youngest brother lives in Bozeman. It is nice to live closer to my family again.
[As far as education], I earned my doctorate in Education Administration from The University of Texas in Austin, where I was named a distinguished graduate in the College of Education in 2007. I hold a master's degree from Montana State University and a bachelor's degree from the University of Montana. The University of Montana Honors College recently named me one of the 2020 Distinguished Alumni.
I moved from Powell, Wyoming where I served as President of Northwest College for almost eight years. I received national recognition in 2018 by being granted the Shirley B. Gordon Award of Distinction from Phi Theta Kappa. Prior to Powell, my family (husband Scott and two sons, Kalin and Keegan) and I lived in Miles City, MT where I served as President of Miles Community College for seven years.
That is great! So, you have some big ties to Montana. How are you liking Billings? Any favorite places around town?
After living in Miles City and Powell over the last 15 years, I came to Billings regularly, but being a member of the community is much different than stopping in for a doctor's appointment or a Costco run. I really like Billings. [I've found it still has that small town feel.] It has been fun to re-connect with high school and college friends who live in the area.
My family and I like to hike, mountain bike, ski, snowshoe, camp, backpack, all of which are easily accessible and close to Billings. Recently a co-worker and I went hiking at Phipps Park - a great hike! I am excited by the work that Billings TrailNet is doing to support trails in and around Billings.
I love living in the University area and exploring the community. I recently attended Shakespeare in the Park and Symphony in the Park. I was at the Art House Cinema for the first-time last week. Now that things have opened up post-pandemic peak, my family and I are doing our part to support downtown businesses and restaurants – Marble Table, the Fieldhouse, Ciao Mambo, McCormick Café, and Harper & Madison to name a few.
Moving back to Montana and starting a new job, all in the midst of COVID-19 was a lot, I'm sure. Tell us how you've faced this season, how you connected with students, faculty, and staff, and any other reflections from your first year at MSU Billings.
I interviewed virtually without coming to campus and was one of only a few people on campus when I came to work in January due to the COVID-19 pandemic.
Social media and Zoom have been amazing tools to connect with students, faculty, and staff. I was honored to receive the MSU Billings Yellowjacket Fan of the Year award this spring without attending a single game. I supported the athletes by liking their social media posts and watching the games via live stream from my living room.
Our COVID response team, established long before I arrived on campus, did an excellent job managing a difficult situation and ensuring campus safety. I was proud that John Felton, Yellowstone County Health Officer and CEO of RiverStone Health regarded MSU Billings as one of the safest places in Billings. I participated in our COVID response team's weekly town hall meetings to engage and inform the campus community. But it was the faculty and staff who deserve the credit for ensuring students received a quality education while maintaining COVID protocols. I was overwhelmed at the extent our faculty and staff were willing to go to ensure the safety and success of our students. It was quite impressive to watch.
That is impressive! As you prepare for this upcoming school year, can you share what you're up to and your plans for navigating 2021-'22?
I love everything about "back-to-school." There is nothing better than the excitement and energy of a new school year. Thankfully, this year will look more "normal" after last year's challenges. Students will be pleased to know that we have upgraded technology in most of our classrooms. As a result of the pandemic, how we deliver education has changed for the better in many areas. What has stayed the same is the amazing quality of instruction our faculty deliver year after year…. Our focus is on student success, and that drives everything we do [and how we prepare].
Gush on the university for a moment. What do you want prospective students and families, or community members, to know?
MSU Billings is amazing. We have some of the best faculty in the country who are doing cutting edge research in their fields and who are committed to excellence in teaching and learning. MSU Billings is a perfect fit for the student who may be a little apprehensive about attending a larger university. Student success is our passion.
I can certainly attest to that. I am an MSUB alumna!
Your vibrance and enthusiasm seems to be just what the university needs. Is there anything else you wish to share with readers before we wrap this up?
I feel lucky to have the opportunity to lead such a high-quality University in such an incredible place. I am thrilled to be back in Montana.
Dr. Hicswa went on to explain, The reputation of MSU Billings drew me to this position. It was the right fit at the right time. Billings is great. I am proud to have the opportunity to serve the community and the university in this role.
Welcome home, Dr. Hicswa and family! Good luck with the new school year!