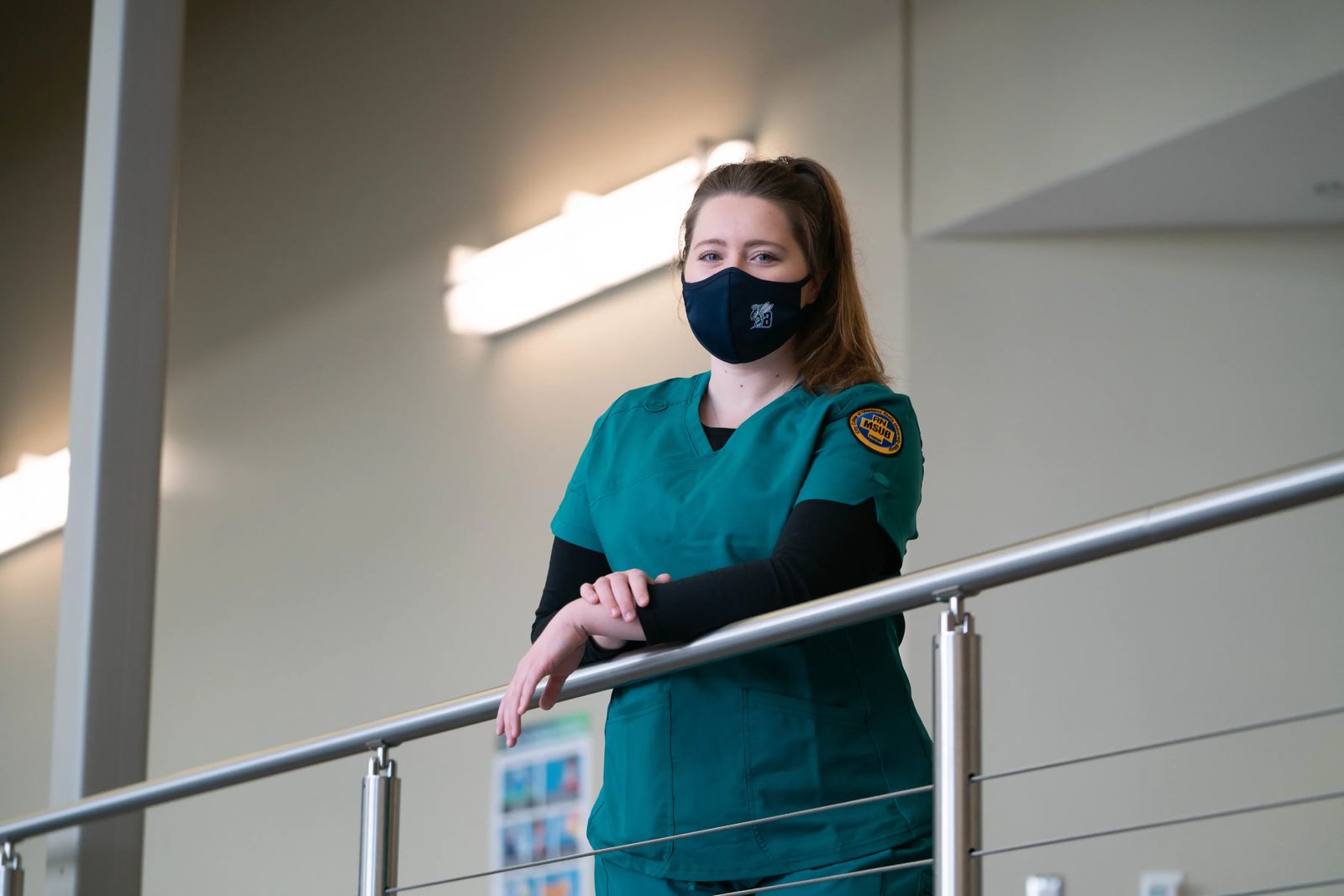 Nurses Needed: MSUB Nursing Program Offers Streamlined Process
November 6, 2021
In these current times, it has never been more apparent how much we need nurses! If you know one, thank them. And if you have an interest in pursuing or furthering a nursing career, check out this conversation with Dr. Becky Anglin (MSU Billings) where she shared some of the exciting academic opportunities we have in our own Magic City.
Becky Anglin has been a nurse for 14 years (as a bedside nurse before becoming a nurse educator). "I have taught at many different levels of nursing and am currently the Program Coordinator for the RN to BSN program [at MSUB]," Becky shared, continuing, "I have a Doctorate of Nursing Practice (DNP) Educational Leadership degree, which truly means my focus in my Doctoral degree is higher education in nursing."
Even having personally graduated from MSUB, I was unaware of these new opportunities, for it seemed like back when I was in school, all my nursing friends had to leave town. That is (fortunately) no longer the case, which certainly makes sense since we're in the heart of the "Medical Corridor" here in Billings. Having such close access to the Billings' hospitals helps many students go on to find jobs right here in town.
Come along as Becky gives us the rundown on some of the more recent changes to the Nursing Program at MSUB, and how those ultimately benefit the students.
ASN & BSN, what is the difference?
An ASN is an Associate of Science Nursing (a 2-year degree)
A BSN is a Bachelor of Science Nursing (a 4-year degree)
Becky explained that though both an ASN and BSN gain the same fundamental education and take an identical NCLEX (nursing licensing exam) and will function in the same role in the nursing unit as a bedside nurse, most hospitals require their nurses to obtain further education to a bachelor's degree.
RN to BSN Program
Thus, MSUB launched the RN to BSN program in the fall of 2017. She detailed that this has allowed nurses who currently hold an Associate degree in Nursing to obtain their Bachelor's degree in as little as 10 months. This not only meets the needs of the students, but addresses the growing need for professional, bachelor-prepared nurses.
A 2+1 Pathway with City College's ASN program has streamlined the process for students to gain their ASN in 2 years at City College, followed by completing their RN to BSN in 1-year. Math that out and you'll see that it's managed to condense things to a total of 3 years to a BSN. The RN to BSN program is a fully online program, offered asynchronously, allowing students to complete the work on their own time, accommodating their work and homelife schedules.
2+1 Pathway Plan Bonuses:
Expect smaller class sizes.
Upon completion, students can begin working as a nurse after the 2-year ASN program and passing their NCLEX, which means…
They are able to start working as a nurse faster than the traditional BSN program, something Becky pointed out is especially vital in our current climate.
While getting the practical experience of working as an ASN nurse, students will finish their final year for the BSN.
Students often notice that this route makes their schooling more affordable.
Becky noted these advantages to earning your degree from MSUB, utilizing the City College and MSUB RN to BSN program:
We are the largest medical corridor in Montana.
Notable because students in Billings get to see and experience higher levels of care than smaller cities in Montana.
City College has state of the art simulation, along with a large nursing lab that is like a hospital unit with 10 beds and a nursing station.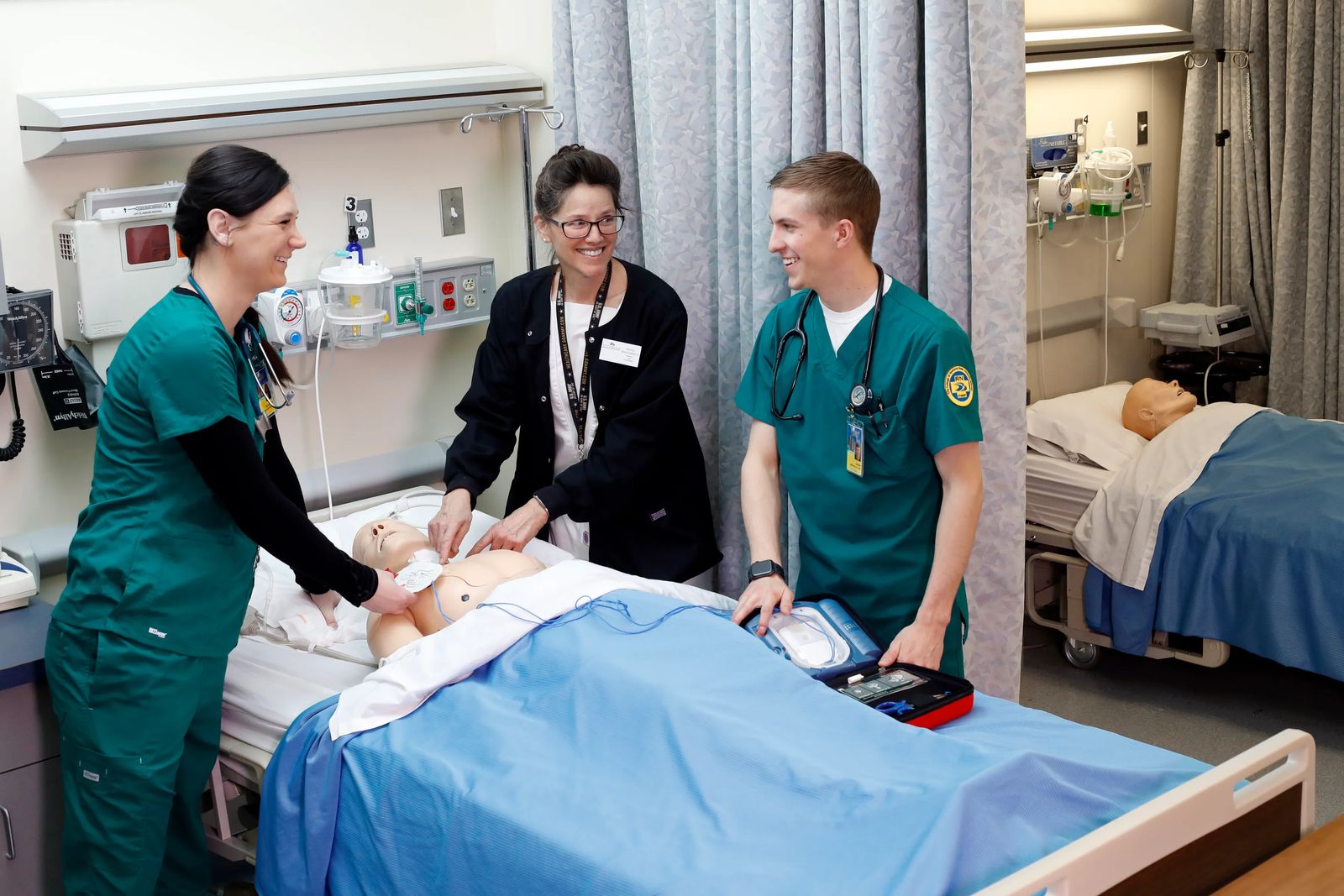 Simulated Lab
Having a solid nursing program that prepares nurses to be able to leave the classroom and go to work as a bedside nurse, is crucial in these times. Our nursing faculty are striving to do just that. Through the RN to BSN program we are also able to not only help nurses who have been in nursing awhile with furthering their education through advanced assessment skills, research, and leadership. -Dr. Becky Anglin
Doesn't this sound fabulous? We are so grateful for our nurses and medical community! Knowing that MSUB has these opportunities will certainly be a real game-changer for many students. And, speaking from my own MSUB experience, the awesome faculty and smaller class sizes really make a huge difference. I could tell from our conversation that Becky is very passionate about nursing, and also, her students. I'll have her close with this: "To see our students persevere through nursing school (knowing everything that is currently going on with this pandemic) it makes me so proud of each and every one of them."
Visit here to learn more.
The RN to BSN program at Montana State University Billings is accredited by the Commission on Collegiate Nursing Education, 655 K Street NW, Suite 750, Washington, DC 20001, 202-887-6791.