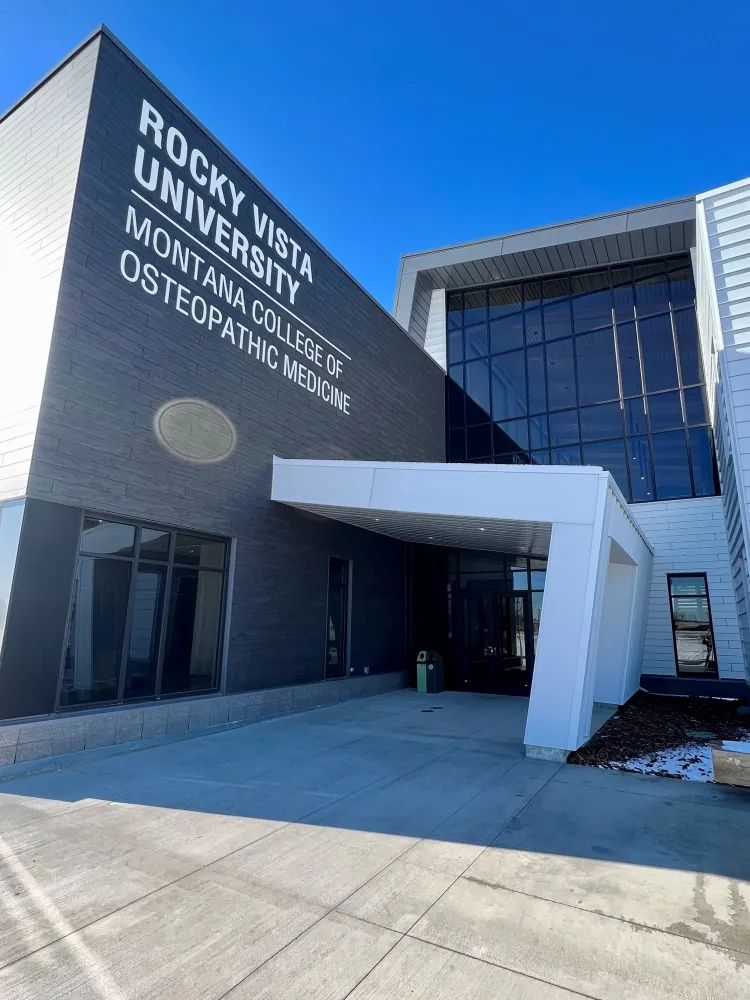 Inside Montana's First Medical School: RVU-MCOM, part 1
January 24, 2023
After 18 months of – at times - 'round the clock work, construction is officially complete on the new 138,000 square foot Rocky Vista University-Montana College of Osteopathic Medicine campus. This stunning and important addition to our community (and state) sits on 12.8 acres at 4130 Rocky Vista Way (nestled back on the SW corner of Shiloh and Monad). Having been issued a certificate of occupancy on January 13, 2023 employees have begun moving in as finishing touches continue, and media were invited in on January 23 to tour the facility. Ahead of the tour, though, was a private Building Blessing Ceremony with the RVU-MCOM Community Advisory Council in collaboration with the Rocky Mountain Tribal Leadership Council.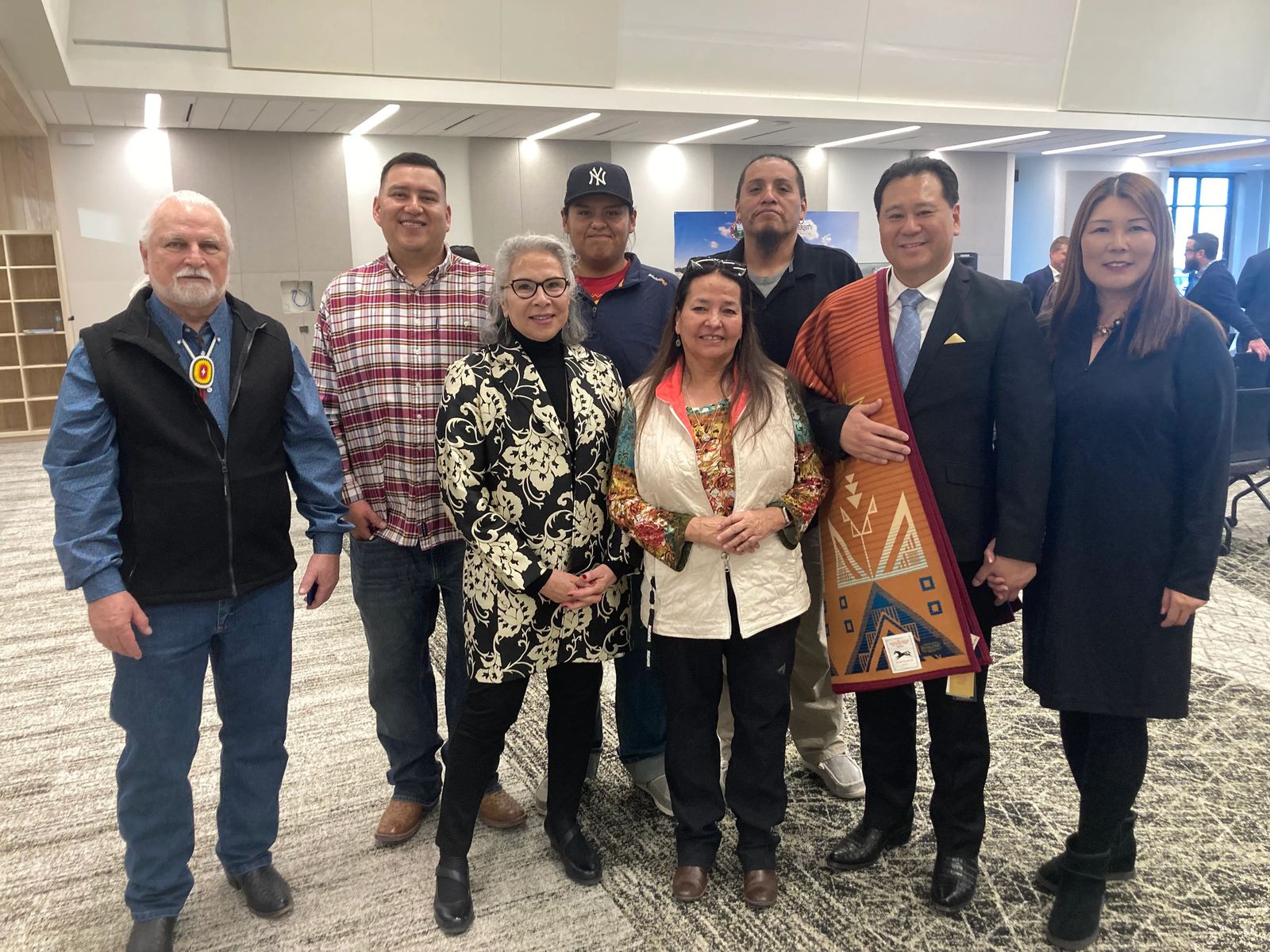 William Snell, Karen Snell, Dorothy Dupree, Mike Nomee, Austin Little Light, Kymani Old Crow, Dr. David Park, Susan Park | photo courtesy of RVU-MCOM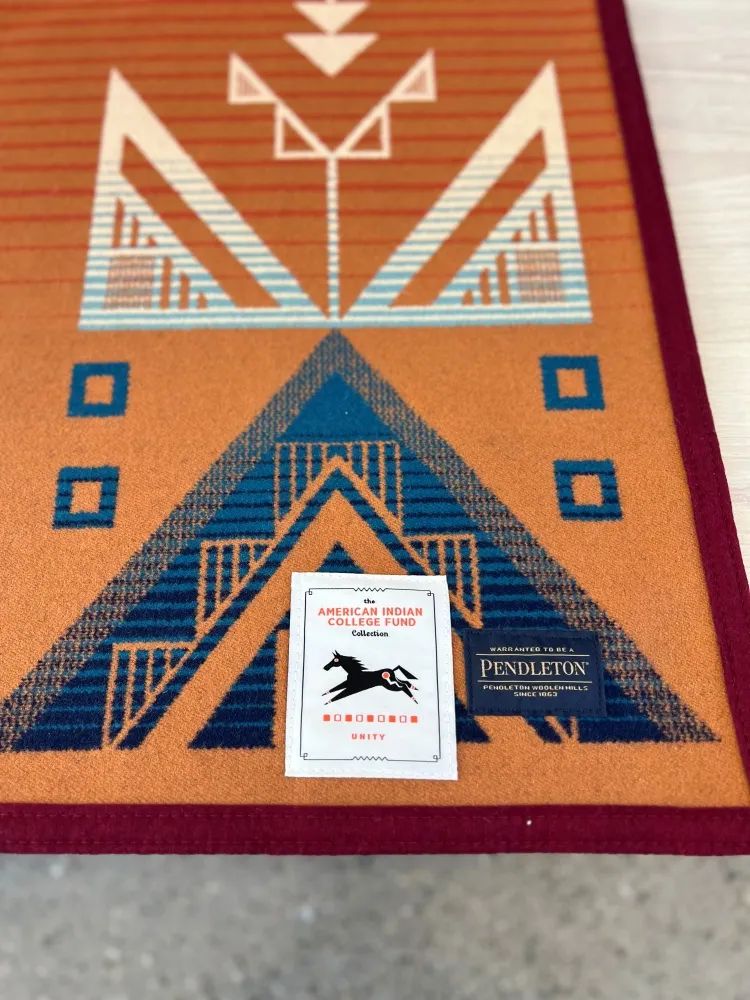 photo by Stephanie Toews
Simply Local Billings was on site for the tour, but before we dive into that in part 2, let's look at the timeline and a few fun facts about Montana's first medical school (and medical school, in general):
Official ground-breaking ceremony was held in October of 2021
It was completed on schedule by local contractor Langlas & Associates
Grand Opening Ceremony and Open House is scheduled for July 2023
RVU-MCOM's first 80 students will begin their medical careers in mid-July 2023
In its second year, the class size will be 120, with an ongoing goal of 160 per class.
The medical school is expected to make an immediate economic impact of $78.6 million to the community.
KEY FEATURES:
Modern architecture that capitalizes on natural light, innovative technology, immersion room simulations, high-fidelity mannequins, hand-held ultrasound, group-based active learning spaces, and an anatomy lab for both cadavers and virtual reality. Emphasis on physical and mental wellbeing flows throughout the campus and includes a yoga studio and full fitness center. A full-time mental health counselor will be located on site for students to readily access mental health services. Indoor and outdoor spaces are designed to build community by giving students places to gather.
(On our tour, we were able to chat with Arianne Snyder, Marketing & Communications Manager; Becky Anglin, DNP, RN, Director of Simulation; Becky Rogers, Director of Campus Operations; and David J. Park, DO, FAAFP, FACOFP, Vice President and Founding Dean Montana COM.)
If, like me, you're unfamiliar with the ins and outs of medical school, the aforementioned team offered us a brief breakdown of how things work:
When attending medical school, two years are spent in the classroom setting and the next two years are spent in clinical rotations. (During the latter years they are with doctors observing, shadowing, and being part of the medical experience.)
Specific areas of study? Snyder explained,
This four years of osteopathic medical school, a doctor could leave MCOM and be a family doctor or they could go on and get a fellowship or go into more of a specialty medicine.
They will receive experience that runs the full gamut: pediatrics, OB-GYN, primary care; specialties, so learning all pieces of the anatomy with a full course focused on the brain, the heart – broken down by parts of the body. (So, yes, they could go on in their residency training in various specialties)
"A lot of people think it's just primary care, it's your family doctor that comes out, when they could go on to be any kind of doctor – go on to be surgeons, as they definitely have some exposure to surgery as well," said Snyder.
Similar to law school, Rogers explained that each class essentially moves through the program together. Curriculum is set in blocks, but even as they move along together, they have the opportunity to select different tracks (like electives - if you were comparing to other types of schooling, explained Rogers). The faculty is currently in the middle of designing the curriculum, Rogers shared, "I am so impressed with the faculty that have come on board, they are really here for the students and to create high-quality education, and they are so talented."
Also…Montana College of Osteopathic Medicine…What's the difference between a D.O. and an M.D.?
Rogers tells us, "It's the same basic clinical studies – [they] learn the same basic curriculum, but D.O.s do additional hours (also work in manipulative technique). The whole idea is to treat the body as its interconnected whole." Dr. Park elaborated, saying,
…licensing/privileges is all the same in all 50 states in the U.S., but the philosophical point of osteopathic medicine is the person (or the patient) is one unit made up of the body, mind, and spirit, so you take care of the whole patient, not just organs or diseases. So, mind, body, spirit. Then we believe that the body has the innate capability of self-regulation and self-healing, then the third, we believe that there is an inter-related, reciprocal relationship between body and function…So our students learn how to use their hands to find structural problems and similar to massage, chiropractic, or other manual medicine, utilize techniques to put bones and ribs and vertebra back into place so that when you get the structure aligned, function is at its maximum capacity and efficiency. So, anyway, based on the mind, body, spirit, we teach it, but let's live it. Practice what we preach. Mind is meditation and reflection, thoughtful engagement, so that's part of our curriculum.
And now, let's get on with the tour, join as we go inside Rocky Vista University-Montana College of Osteopathic Medicine in part 2: