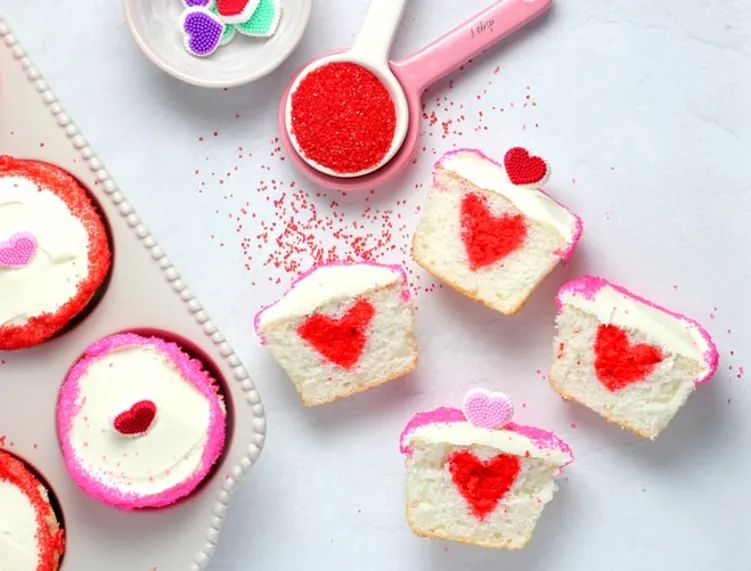 Valentine's Day Class Treats
February 10, 2020 | by amanda ryan
School holiday parties are a blast for kids.
The decorations, treats, and of course, free time from school work is always a bonus. Most classrooms hold some type of party or celebration for Valentine's Day, and as a parent, you'll likely be expected to contribute.
So, what should you bring to the Valentine's Day party? We've got three ideas with varying time commitments.
1. Heart-Shaped Rice Krispies Pops
Rice Krispy Treats are a super popular treat for kids, so why not take this snack and make it a festive one?
Heart-shaped rice krispy pops are the perfect addition to your kiddo's Valentine's Day party.
2. Bag of Valentine's Day M&Ms
If you don't have a ton of time to make fresh-baked goods for the Valentine's Day party, that's okay. Instead, take a festive candy or treat and jazz it up a bit with a bag. You can find Valentine's-themed M&Ms at almost any grocery drug store. Take the M&Ms and put them in a decorative Valentine's Day bag (which can also be found at almost any grocery store).
This treat is one that's inexpensive, easy to put together, and delicious!
3. Chocolate-Covered Marshmallows
If you're looking for a treat that's super simple but looks like it took a lot of time, chocolate-covered marshmallows are the perfect treat.
All you need for this recipe are popsicle sticks or lollipop sticks, jumbo marshmallows, milk chocolate chips, and if you want, some red and pink sprinkles. To make this, put the popsicle or lollipop in one end of the marshmallow so the marshmallow looks like a topper.
Next, melt your chocolate. Dip your marshmallows in the chocolate and set them aside to cool (wax paper works great for this). If you want to add sprinkles, dip the chocolate-covered marshmallows in them before the chocolate has dried.
Once the marshmallows have cooled, feel free to wrap them in Valentine's Day plastic wrap.
What Are You Making for the Class Party?
Share your sweet treats with us by tagging us in on social media with your Valentine's Day creations!
Whatever you decide to go with, what matters is that you contributed to the class, which your kiddo will be ecstatic about. To make this treat-making extravaganza even more special, let your kiddo help you make the treats.
Just make sure they've washed their hands well and keep them out of their mouth while cooking and preparing the treats!