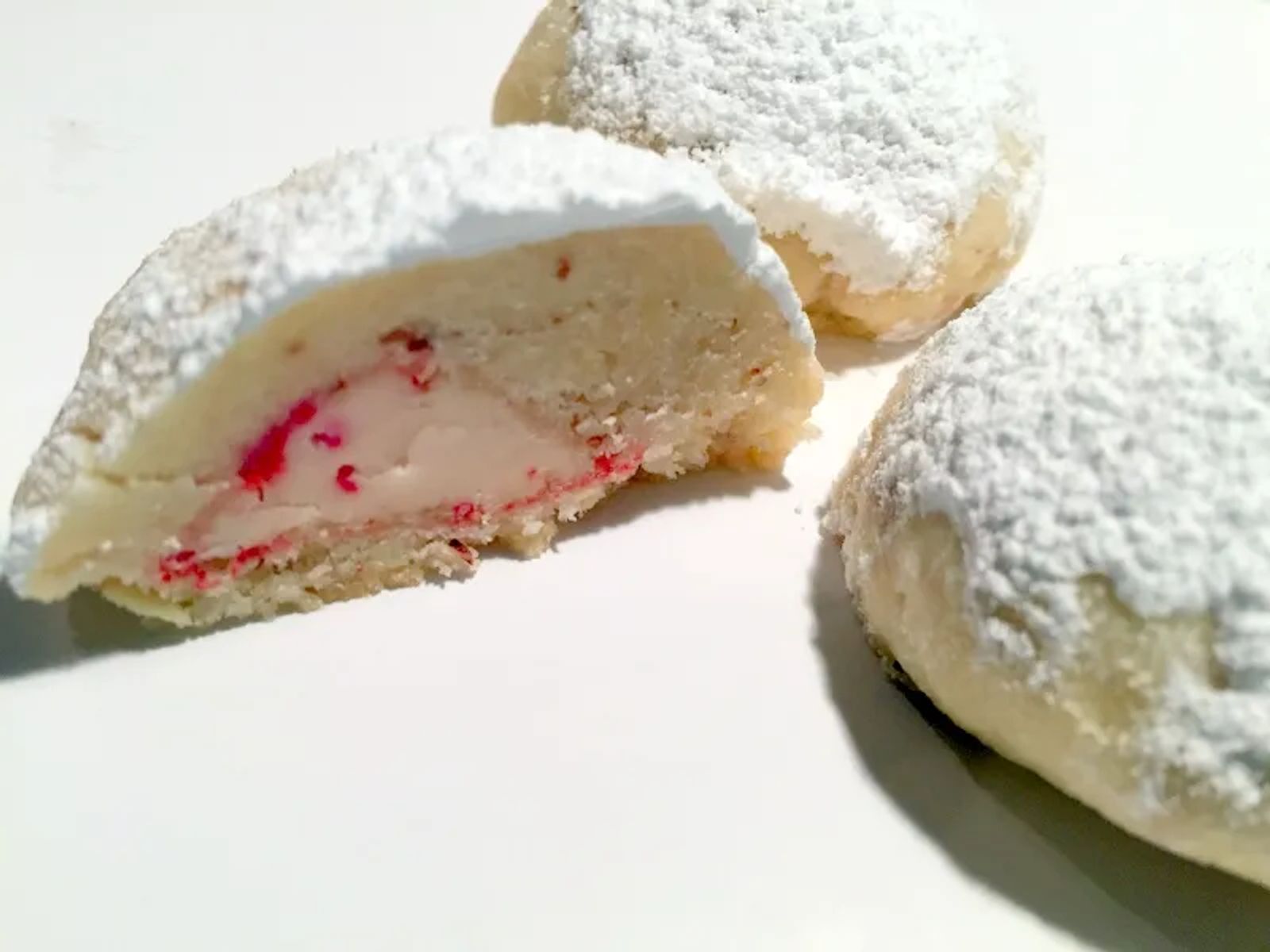 Valentine's Day Recipe: Hidden Kiss Cookies
In Simply Family Magazine's February 2015 Cook This column it's all about sharing scrumptious ways to spread the love this Valentine's Day. Simply Amanda got things going with a recipe for Chocolate Truffles, and now she's bringing you a recipe for Hidden Kiss Cookies that are similar to the popular Mexican Wedding Cookie but with a delicious surprise inside.  It is the perfect recipe to make with the kids.  They will have fun rolling the dough and hiding the kisses (as well as taste testing the kisses). Choose a favorite variety of Hershey Kisses and enjoy these delicious and fun cookies.
Hidden Kiss Cookies
(from Southern Living magazine)
Ingredients:
2 1/4 cups all-purpose flour
1 cup sliced almonds
2/3 cup powdered sugar
1/2 teaspoon table salt
1 1/4 cups butter, softened
1 teaspoon vanilla extract
1/4 teaspoon almond extract
42 chocolate kisses
Preparation:
1. Preheat oven to 350°. Pulse first 4 ingredients in a food processor until almonds are finely ground.
2. Beat butter together with vanilla extract and almond extract at medium-high speed with an electric mixer about 30 seconds or until creamy. Add flour mixture in 2 batches, beating until blended after each addition. Turn dough out onto a lightly floured surface, and knead 4 to 5 times. Divide dough in half.
3. Working with 1 dough portion, drop by heaping teaspoonfuls 1 inch apart on 2 parchment paper-lined baking sheets. Press 1 chocolate kiss into center of each cookie. Working with remaining dough portion, cover each chocolate kiss with another heaping teaspoonful of dough. Pinch top and bottom edges of dough together to seal.
4. Bake at 350° for 15 minutes, placing 1 baking sheet on middle oven rack and 1 sheet on lower oven rack. Rotate pans front to back and top rack to bottom rack. Bake 3 to 5 more minutes or until edges of cookies just begin to brown. Cool cookies on parchment paper on wire racks 10 minutes. Sprinkle with additional powdered sugar.