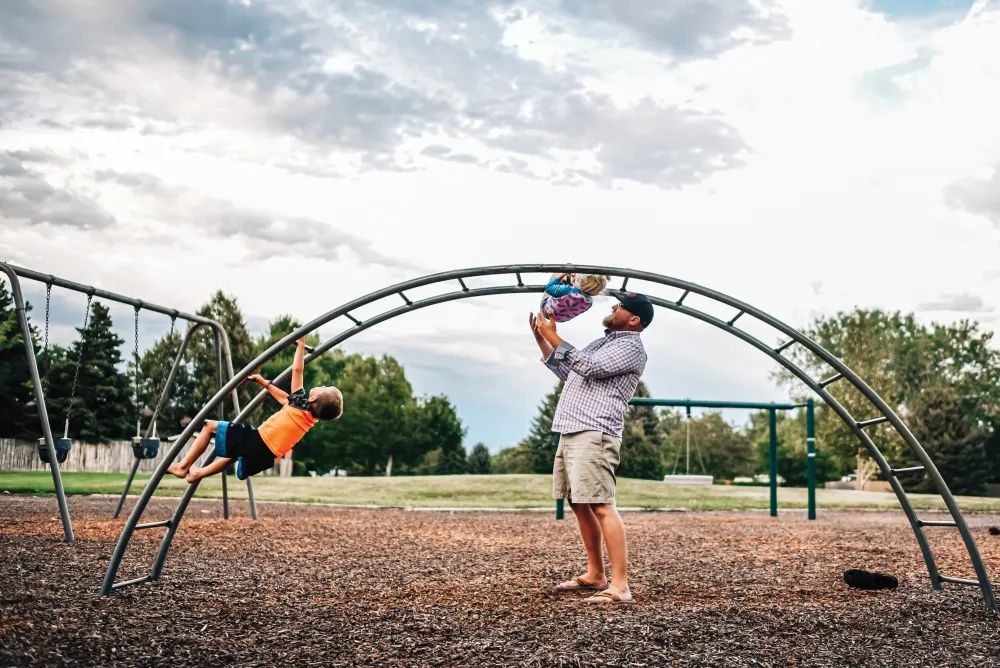 Transforming Billings: How the Parks and Recreation Bond Will Shape the City
October 2023
With discussions about the upcoming Parks and Recreation Bond gaining traction in Billings, it's natural for voters to seek clarity on this substantial proposal while appreciating the potential impact if approved.
The full scope of the bond includes updates, renovations, or new constructions of the following:
Billings Recreation Center
Castle Rock Park
Centennial Park
Cottonwood Park
Coulson Park
North Park Center
Poly Vista Park
South Park Pool & Community Center
Stagecoach Trail
New Trails Projects
West End Water Reservoir
Zimmerman Center
There's a significant backlog of progress to address in a community that hasn't seen the creation of a new park since the early 1980s and hasn't voted to boost parks funding since 1999.
Investing in the Future
Making up for lost time is one thing this initiative accomplishes, but more importantly, it Invests in the future of Billings for all its residents. This endeavor is about fostering a thriving and vibrant community that caters to all its members' diverse needs and aspirations. The bond's impact transcends individual interests; it's about creating a city that attracts new talent and businesses and ensures a high quality of life for everyone. From improved public safety to enhanced property values and a dynamic local economy, the benefits of this investment will resonate throughout the community, guaranteeing a better Billings for generations to come.
Billings Police Chief Rich St. John is a major proponent of the project, touting its potential for a safer community. "Such improvements show citizens that the community at large and the city cares about what is going on in respective neighborhoods," he says. He is adamant that such improvements reduce crime and increase safe spaces for individuals and families to enjoy.
The main feature of the bond is the new community recreation center, which will address the glaring void in amenities that Billings currently has to offer. The recreation center will be built at Amend Park, featuring an Olympic-sized swimming pool, two full-size ice-skating rinks, court space for several gymnasiums that can host large-scale events, and more.
Increased Opportunities
Karen Sanford Gall, a dedicated member of the Big Sky State Games (BSSG) Board and former Executive Director of BSSG for over two decades, underscores the significance of the Parks Bond for Billings. Her extensive experience in the community reveals a longstanding gap—a city the size of Billings lacking a community recreation center and attempting to rectify this for far too many decades. The pressing need for updated facilities is evident.
"This effort brings together many people and organizations from the swimming, ice, and recreation communities under one roof," Gall explains about the possibilities. Billings requires an indoor swimming venue, ice surfaces, and modern recreational facilities to compete.
"The Parks and Recreation staff and many additional bright minds have put together a well-thought-out plan for our entire community," Gall says. While the price tag may appear substantial, it is, in fact, an investment in the well-being of every Billings resident. Enhanced fitness and the ability to host events that draw visitors to the city benefit everyone, creating a stronger community far into the future.
Economy
Alex Tyson, the Executive Director of Visit Billings, wants voters to understand the symbiotic benefits of this bond, especially pertaining to the new community recreation center for visitors and residents. "This is a complementary situation where we can continue to grow the Billings economy by having this facility that is a win-win for the visitor and the resident," Tyson explains, "because we get to create something that benefits residents of Billings while increasing opportunities for events and our appeal to visitors."
While residents will contribute to the bond through property taxes, the community stands to reap economic benefits through increased tourism, especially from sporting events. Billings already welcomes 2.6 million annual visitors, collectively spending $621 million yearly. Sports tourism is a significant draw for these visitors, second only to leisure travel. Visitors spend an average of $184.89 per person daily in town during special events. 
With the passing of the bond, the recreation center has the potential to generate $20-$27 million in direct economic impact and $35-$45 million in total economic impact within its first year of operation. Attracting more visitors to Billings will enhance the local economy and ensure a return on the community's investment.
While taxpayers might perceive the weight of these improvements falling squarely on their shoulders, further investments are underway. These include commitments from the South Billings Urban Renewal District, corporate contributions, grants, and a community campaign, all of which highlight the dedication of stakeholders to the effort. Voters can learn more at www.playitforwardbillings.com to understand the importance of this transformational vote.
Originally printed in the October 2023 issue of Simply Local Magazine
Never miss an issue, check out SLM's digital editions here!