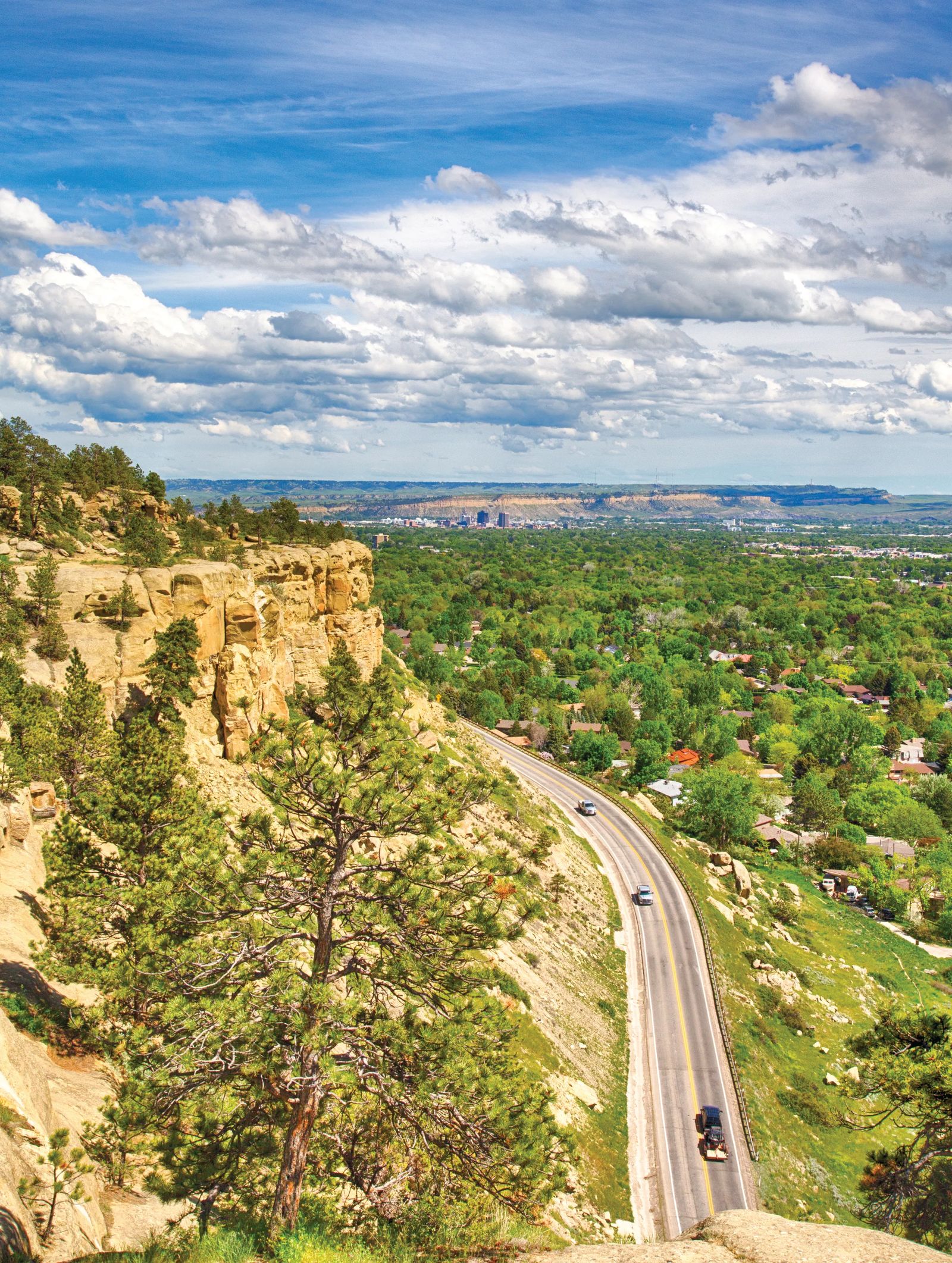 Improving Safety in Billings
June 2021
Survey Data Indicates Need for Additional Staffing, Centralized Facilities
by Jack Jennaway, Business Advocacy Coordinator
The City of Billings recently received more hard data on public safety than we've seen over the last ten years. A statistically valid public opinion survey completed by the National Police Services Survey (NPSS) and an expert Police Operations report from the Center for Public Safety Management (CPSM) tells us that Billings residents and the outside experts agree on two points: the Billings Police Department (BPD) does a good job, and Billings has a public safety problem.
According to the FBI's Uniform Crime Report, i n 2019, Billings residents suffered 610 violent crimes per 100,000 residents, compared to 405 in Montana overall and 397 nationwide. In this way, Billings is a significant outlier among Montana cities and peer cities in surrounding states. Internal BPD data suggests that crime rates rose in all categories in 2020 (as they did nationwide) . These high crime rates are palpable . The NPSS survey results show the percentage of Billings residents who felt "very or somewhat safe" and rated the quality of the BPD as "excellent or good " and compared the results to the national index. Overall, Billings residents feel less safe but rate their police department higher than other cities. CPSM also concluded that the Billings PD "overall, provides quality law enforcement services ." So why isn't the Police Department able to get crime under control? The two biggest pieces of the puzzle are inadequate staffing and facilities.
Inadequate Staffing
One good rule of thumb is that no more than 60% of a uniformed patrol officers' time should be spent responding to calls for service. This chart , taken from CPSM's report , shows that BPD's workload is substantially more strenuous , with much of their time spent above the 60% threshold . When workload percentages are this high , response times slow . At the same time, officers' mindset s shift from being proactive to reactive, preparing for the next call. Officers are less likely to start proactive policing when they know they will be interrupted by an emergency. There is simply less time in the day to do so . Billings needs more officers to solve this problem.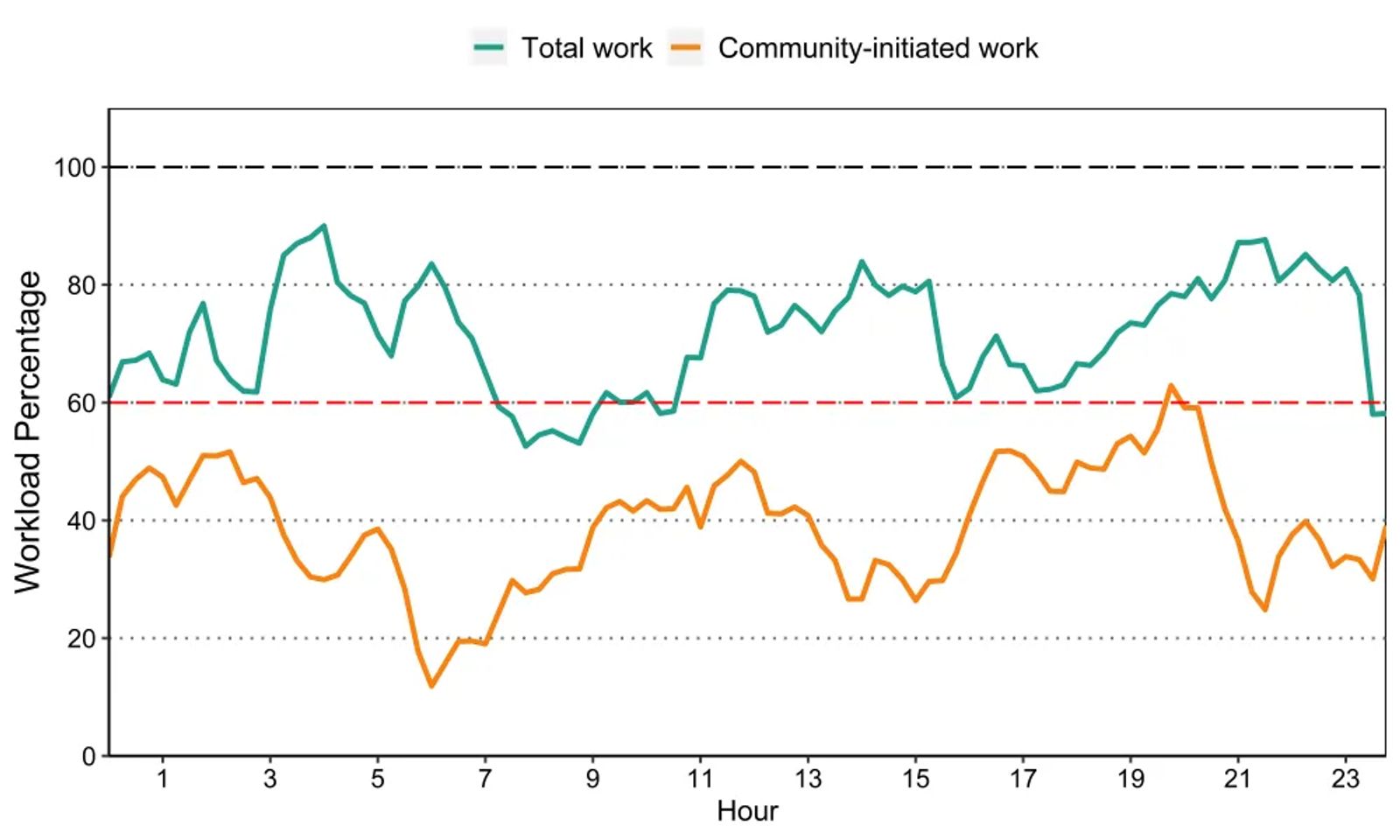 Summer Weekend Workload
Inadequate Facilities
Inadequate facilities are also significant factors impacting the efficacy of law enforcement operations. Billings PD's decentralized facilities contribute to an "unusually high amount" of out-of-service time, as officers are required to travel across town from facility to facility. More importantly, the county jail is overcrowded, which has negative impacts on crime and the BPD. Individuals who have committed a crime often have to be released with a court date; some re-offend within hours, and others accumulate dozens of warrants. The CPSM report points out the negative impacts to law enforcement which, "include excessive workload demands and frustration on the part of officers who must repeatedly confront the same individuals, who undoubtedly feel empowered to continue anti-social behaviors due to lack of meaningful sanctions."
The Road Ahead
The BPD has already begun to implement a few of the policy recommendations from the survey, but the more consequential adjustments will require City Council action. With public safety as Council's top priority and a roadmap of recommendations, Council should move quickly to address the facilities and staffing issues. City Administrator Chris Kukulski suggested that one-time monies from the American Rescue Plan Act would be well spent addressing facilities issues. Assuming it's an appropriate use of the funds, the City could acquire property and centralize its police operations.
Despite a successful safety mill levy last year, the fact is Billings needs another. We knew it then, and we have the data now to show our law enforcement needs more staff. Approximately 20 more personnel, sworn officers and civilians, are required to reduce workloads to a level of enabling proactive policing from our police force. If public safety is truly Council's TOP priority in 2021, it's time to start advocating for another public safety mill levy. The Billings Chamber is ready to support and help pass a solutions-oriented mill levy. Based on the NPSS report, we believe that Billings residents are ready to support a levy. It's time we tackle our public safety issues head-on.
Originally printed in the June 2021 issue of Simply Local Magazine
Never miss an issue, check out SLM's digital editions here!