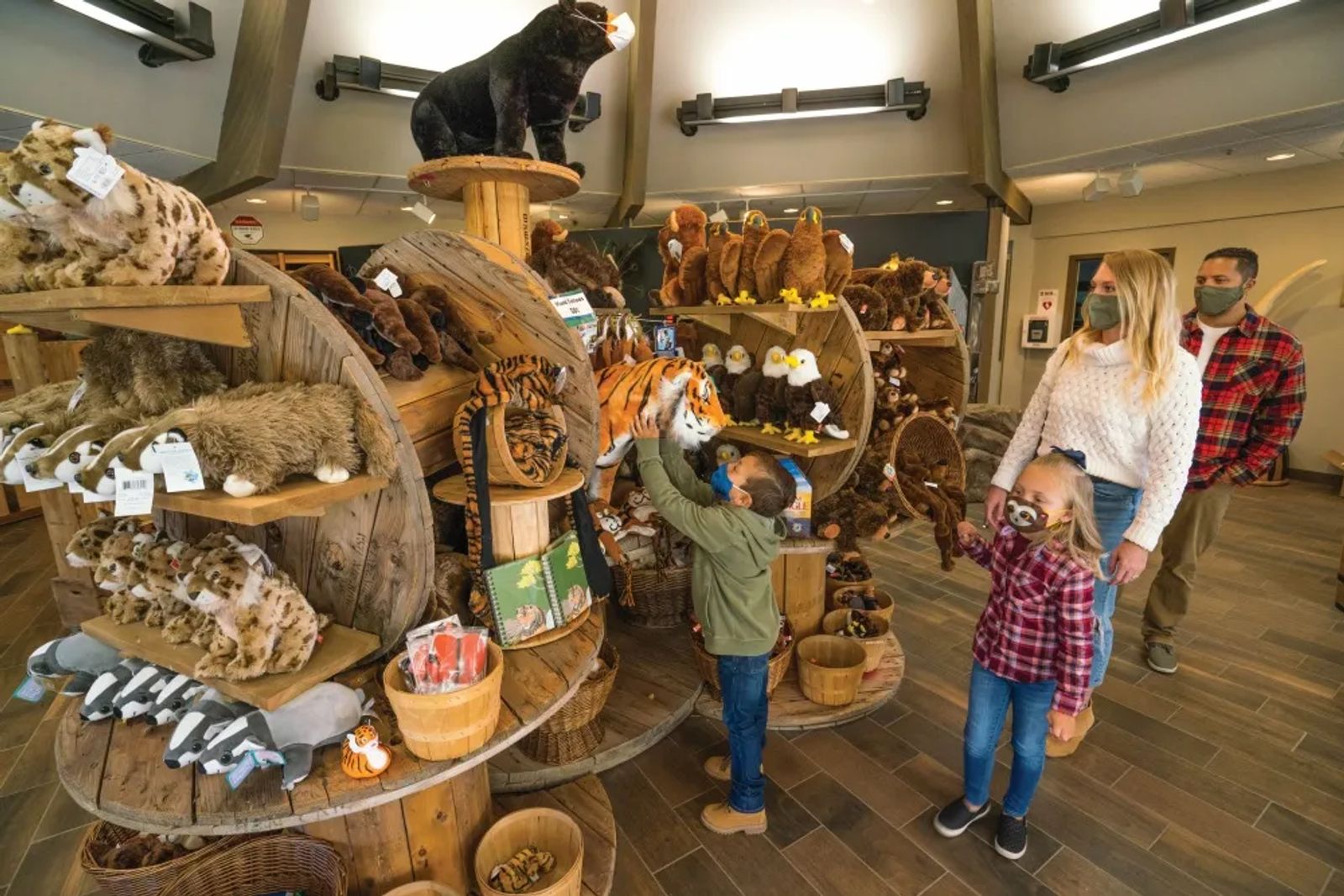 photo courtesy of Visit Billings
COVID-19 Business Outlook: What's Next and How to Responsibly Move Forward
April 2021
by Kelly McCandless, Director; Communication & Workforce Development
COVID-19. Pandemic. Pivot. New Normal. It was barely a year ago when we started using these words, and now they are daily vocabulary. Every state, city, business, and person is navigating their own path forward. It's been difficult, to say the least.
But, here we are: the tunnel is still long, but there is light at the end of it. We've sheltered in place, used gallons of sanitizer, stockpiled toilet paper and masks, and become masters of Zoom. Science blazed incredible trails this year, developing vaccines to fight the pandemic at warp speed. We're so close to crossing that finish line.
Runners recognize that when you're in a race, you can't stop in the last 100 yards. That's when you have to kick in and press for the finish. We aren't actually running, but that's where we are now. We're so close. Let's stick together and get across that darn finish line!
As Governor Gianforte lifted all restrictive guidelines, including the statewide mask mandate, in early February, he emphasized that all should continue following CDC Guidelines. "Since we're not out of the woods yet, I will continue wearing a mask and encourage all Montanans to do the same to protect themselves, their loved ones, and their neighbors," he shared while lifting the last of the restrictions.
Businesses continue to do their level best to remain open, keep their employees and customers safe, and give themselves a chance to be successful on the other side of the pandemic. Some will choose to continue requiring masks and/or physical distancing; others will rescind these items. Either way, our business community needs us now. Be respectful of each business, each individual, and the hard choices they're making. Remember they are struggling, and that each employee who gets sick or is required to quarantine costs them significantly. Workforce continues to be limited in Billings, and without human capital, the doors can't open.
What else can we do to help get everyone across that finish line? Shop local. Most businesses continue to offer curbside pick-up, online shopping, and delivery. It's never been easier to shop local, and the dollars you spend go much farther when you put them in a local cash register.
Every public health expert will tell you to continue using precautions: wash your hands, wear a mask, and watch your distance. And, when available to you, get vaccinated. Continue these efforts to protect yourself, your family and friends, your neighbors, and our economy.
Montana Legislature Passes SB 65: COVID Liability Protections Bill
On February 10, Governor Gianforte signed into law Senate Bill 65, one of his prerequisites to lifting the mask mandate in Montana. The new law provides an additional defense layer from COVID-related lawsuits to businesses that take reasonable measures to apply the guidance provided by public health sources. Senate Bill 65 makes sure businesses who do the right thing are protected against frivolous lawsuits. What is the right thing? Businesses should follow public health guidelines offered by state and federal agencies, including the Centers for Disease Control and Protection and the Department for Health and Human Services. According to the Governor's most recent directive, those guidelines are:
"[B]usinesses should make reasonable efforts to develop and implement appropriate policies based on industry best practices during this emergency. Where no such industry practices exist, such policies should be developed and implemented in accordance with federal, state, and local regulations and guidance regarding: 
1) Masking; 
2) Social distancing; 
3) Temperature checks and/or symptom screening; 
4) Testing, isolating, and contact tracing, in collaboration with public health authorities; 
5) Sanitation; 
6) Use of disinfection of common and high-traffic areas; 
7) Teleworking.
Resources for more information on public health guidelines:
CDC Guidelines: CDC.gov/coronavirus.
Montana's COVID-19 Resources: covid19.mt.gov.
Local information: YCEconomicRecovery.org.
The Billings Chamber testified in support of this legislation because our membership supports it. Our Legislative Priorities survey in 2020 showed 89% agreed that "It is important the legislature passes legislation protecting businesses that take reasonable COVID precautions from legal liability." From the start of this pandemic, businesses have done their best to do the right thing and protect employees, customers, and communities. A year later, our businesses continue to do the right thing, despite the hardship and losses they continue to suffer. We need to ensure that we protect that good behavior--to incentivize continued adherence to best practices. Senate Bill 65 achieves this.
Learn more at https://leg.mt.gov/bills/2021/billpdf/SB0065.pdf
Originally printed in the April 2021 issue of Simply Local Magazine
Never miss an issue, check out SLM's digital editions here!