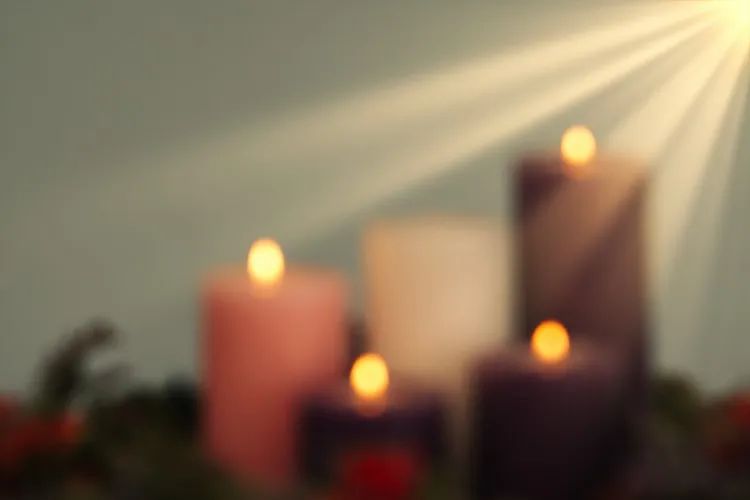 December Editor's Note: The Thrill of Hope
December 2020 | by stephanie toews
"A thrill of hope, the weary world rejoices" -Adolphe Adam 1847
The lyrics to the song O Holy Night have played in my mind as I think about how weary our world is. The beautiful lyrics, written over 170 years ago, still ring true today. There's not a soul alive who can live without hope; hope for brighter days, hope for healing, and hope for love to have the final word... Isn't that what the Christmas message aims to deliver?
As we reflect on a year filled with major challenges, each of us has been deeply impacted in one way or another. A year characterized by loss, sickness, hate, financial crisis, natural disasters, fear, loneliness, depression, and an election; 2020 has not been pleasant, to say the least. But sometimes, in the darkness, the light shines brightest. People were creative in communicating, and businesses worked hard to pivot. Families with cleared schedules had a chance to slow down and be together. Meals were eaten around the table; homemade bread made a comeback, friends and neighbors picked up groceries for one another. People were walking and biking through neighborhoods; windows were decorated with hearts reminding us that we weren't so very alone. And some really strange Netflix binge-watching took place (Tiger King, anyone?).
While the holidays will most certainly look different this year (what has been normal in 2020?), our Merry & Bright issue is filled with inspiration to make it the very best we can even as we take things back to the basics. Supporting local is more important than ever and our Holiday Gift Guide is packed with incredible ideas for every person on your list. Don't waste time perusing stores in search of the perfect gifts. Please join us in shopping the businesses that make up our community's fiber and are so desperately in need of our support. In our food section, the Simply Local staff had a blast cooking (and baking and mixing, oh my) up our go-to holiday foods. The tested-and-true recipes are sure to please.
Though we may not be able to foresee what 2021 will look like, we can hold onto the anticipation that there will be brighter days. We can make the very most of each moment we are blessed to spend with the people who matter most to us. We can choose to reflect on the things we learned throughout a challenging year and allow those lessons to shape how we move forward, not as victims of fear but as people who have reason for hope. A community committed to unity (whether we agree on everything or not), a people who love deeply and look after our neighbors, may this define the year we prepare to embark on. Truly He taught us to love one another.
Merry Christmas!
Originally printed in the December 2020 issue of Simply Local Magazine
Never miss an issue, check out SLM's digital editions here!