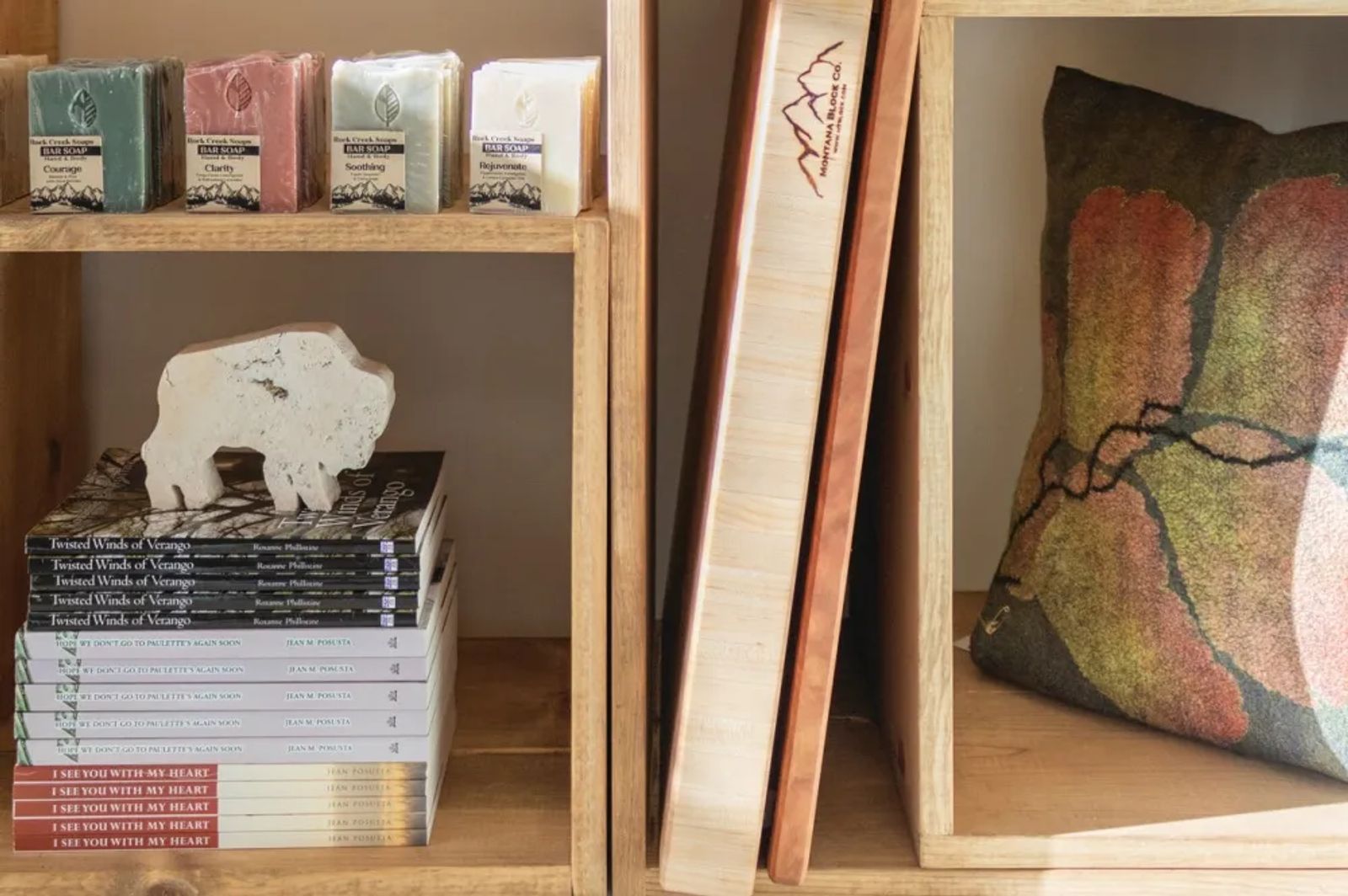 A Love of Local Drives Simply Local Marketplace
December 2020 | by holly netz
"When buying from an artist/maker, you're buying more than an object. You are buying hundreds of hours of failures and experimentation. You are buying days, weeks, and months of frustration and moments of pure joy. YOU AREN'T JUST BUYING A THING; you are buying a piece of a heart, part of a soul, a moment of someone's life. Most importantly, you are buying the artist more time to do something they are passionate about."
Rebekah Joy Plett
In June, I conversed with local artists and makers for an upcoming article, learning about processes, prices of equipment, and sourcing products. I had coffee and laughs, saw passion for creating, and then the struggle of getting products to the consumer. I had the not-so fortunate opportunity of interviewing these makers when the timing had never been worse for most. 
Having worked for a group that organized summer art fairs, I knew that many of these makers sold their goods at these types of artisan fairs. What I didn't realize was just how high the percentage of those sales were; for some, 80% of their yearly sales come from the summer art fair circuit, not to mention holiday and other seasonal shows. This year, that was all swept away. Makers I met were hurriedly learning to build websites and figure out Instagram. Those things were necessary anyway, but now they were critical to survival. 
Meanwhile, an idea had been brewing behind the scenes in the Simply Local office. Having spent a dozen years focusing on families, in 2020 the magazine expanded to focus on all things local, families still included. When the pandemic hit, the fervent desire to support our local community by all means necessary grew exponentially. We were constantly thinking: How can we help? Where can we make a difference? 
While we have continued expanding our already existing focus on everything local from the media standpoint, we knew there was something else to add to our toolbox. As lovers of small businesses, we were thrilled when we could once again stroll through our local shops as restrictions lifted. We shopped, we talked, we shared our excitement that another small business had made it through. We mourned when one hadn't.
And our idea bloomed and an opportunity arose that seemed to be a sign. But who in their right mind would open a retail boutique...during a pandemic...weeks after a controversial election? 
Only someone that believes in local business, local makers, local artists, and local consumers more than they believe in failure. 
Thus, Simply Local Marketplace was born. 
With a mission to support local artists and makers, Simply Local Marketplace operates on one main idea: All local, handmade goods. No lines of goods imported from China, no mass-market items. From a business perspective (much like opening during a pandemic), this is a bit crazy. Anyone with retail experience knows that most profit comes from mass-produced lines that can be purchased low and sold with a high-profit margin. It's not that we don't understand that, nor do we belittle it. We know what we are doing is risky; we know that we will not become the next Macy's with this model. But that's precisely what we don't want to become.
Our vision is a lovely place with a local-minded, friendly staff to allow space for artists to sell handmade, one-of-a-kind goods. The good stuff. The things you walk through 100 booths and eat a gyro out of a food truck to find. And we may be crazy, but we hope that you are too. Crazy about owning things that are made with love and intent. Crazy about supporting those in your community that are daring enough to try to make a living doing what they love. Crazy about being local.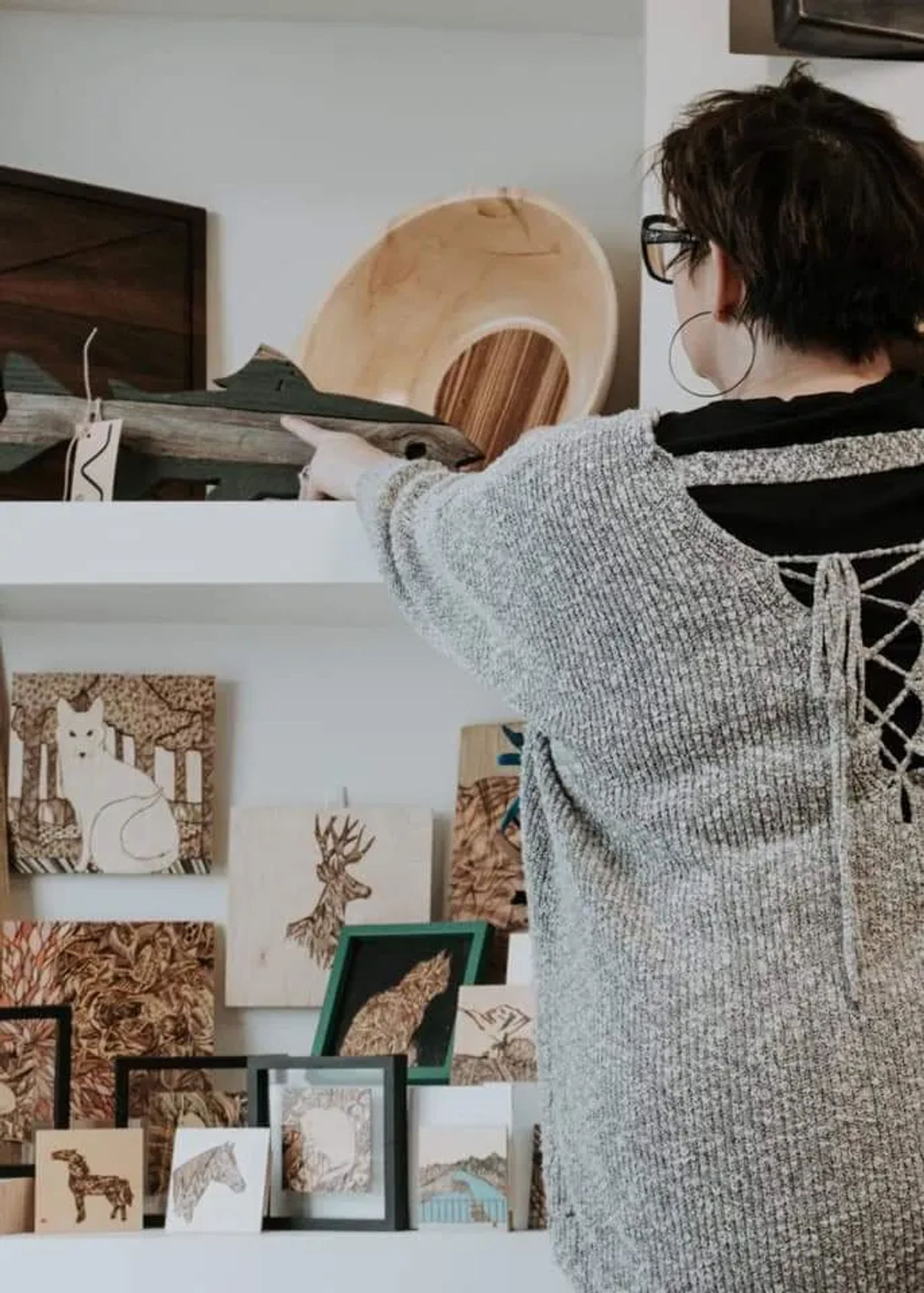 We know this road will be trying to navigate at times, and we know that we will not be perfect. The definition that surrounds "handmade goods" is constantly morphing. Our goal is to find the makers and allow them to have a voice. The store is set up with artists and makers within 150 miles of Billings having priority and us trying to maintain that 70% of the store's goods are of that representation. The remainder of the store is open to other Montana artists. We will always try to have a fair representation of goods and a gallery-like rotation to show new artists as we find them. We do not mark up prices over what the artist sells them for personally, and we pay the artist industry standards in commission. We do not think of ourselves as a retail store but a perpetual artists' market with a beautiful vibe.
We are excited to share our vision with you and hope you stop in to enjoy the experience with us!
Originally printed in the December 2020 issue of Simply Local Magazine
Never miss an issue, check out SLM's digital editions here!