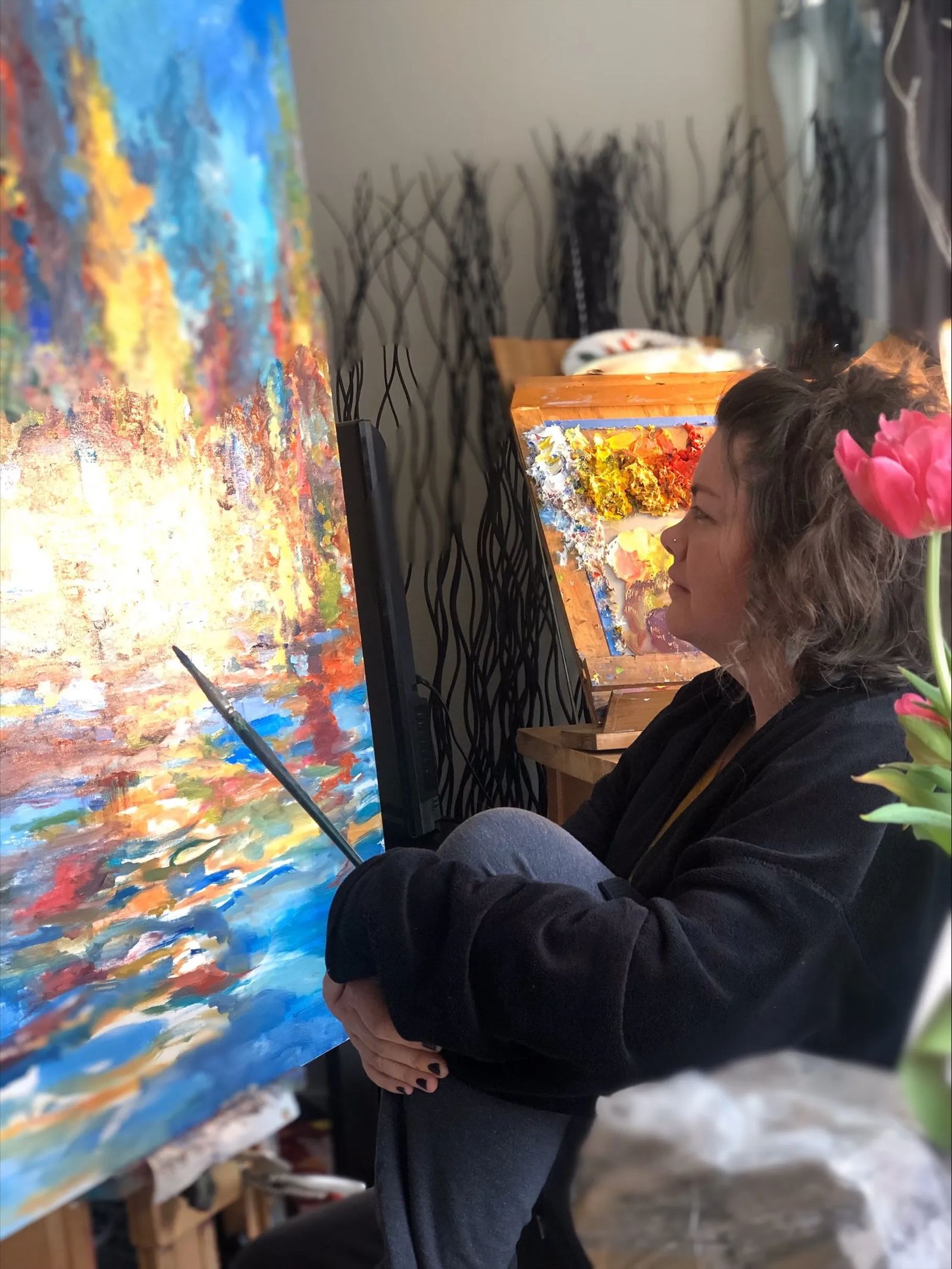 photo courtesy of MSU Billings
Terri Porta Awarded Month-Long Artist Residency in France
MSUB BILLINGS NEWS | Terri Porta, a celebrated Montana artist in her last year of completing a Bachelor of Fine Arts degree at MSU Billings, was recently awarded a month-long artist residency at the idyllic countryside setting of the Chateau Orquevaux in the Province of Champagne, France.
The residency is funded in part by a Denis Diderot A-i-R Grant. The Chateau and estate were built in the early 1800s in the style of Louis XV and is currently a private residence. It has operated as an artist residency site since 2015 by the award-winning filmmaker Ziggy Attias. The area around the estate is a natural inspiration with numerous views and forests to explore. It was also featured on the cover of Fine Art Connoisseur magazine with art by then resident Jennifer S. Taylor in 2018. The residency has since expanded, now hosting artists from over 32 countries.
Porta hopes to use her time at the residency to pursue painting and taking her art in a new direction. "I am so excited to have the dedicated time to work and create the pieces that stir deep in my soul," she says. Travel expenses will be funded by a Foster Family Scholarship awarded through the MSUB Office of International Studies.
To find out more about Terri's trip and to follow her art, visit her website and follow her on Facebook and Instagram @terriportafineart or @terriporta. You can find Terri's work at Simply Local Marketplace, 115 Shiloh Road, #1.