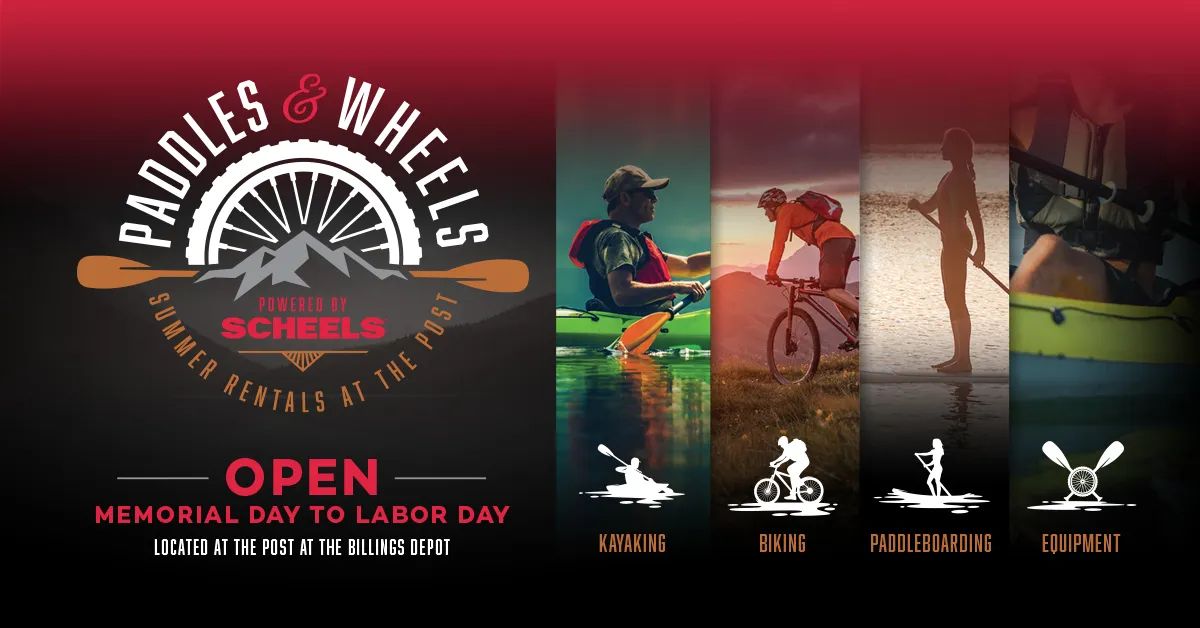 Summer Rentals at The Post
May 26, 2023
article by stephanie toews | photos by jenny barriger
Billings, Montana, known for its picturesque landscapes and outdoor enthusiasts, is set to enhance its adventure offerings with an exciting new rental program, Paddles & Wheels. The program is a collaboration between the Billings Depot and Scheels and includes bikes, e-bikes, paddle boards, kayaks, safety equipment, and transportation racks.
The new rental program had a soft launch last year at Scheels, and this year, it's expanded to provide the convenience and accessibility of rentals both in-store and Downtown at The Post. Flexible time slots allow participants to choose from half- or full-day rental options, and affordable pricing ensures that outdoor enthusiasts of all budgets can partake in these unforgettable experiences.
Simply Local Magazine was on the scene at The Post for the exciting Paddles & Wheels pop-up shop ribbon cutting and grand opening ceremony. We chatted with two of the three interns, Natalie and Mette, who will run this program with the support of Scheels.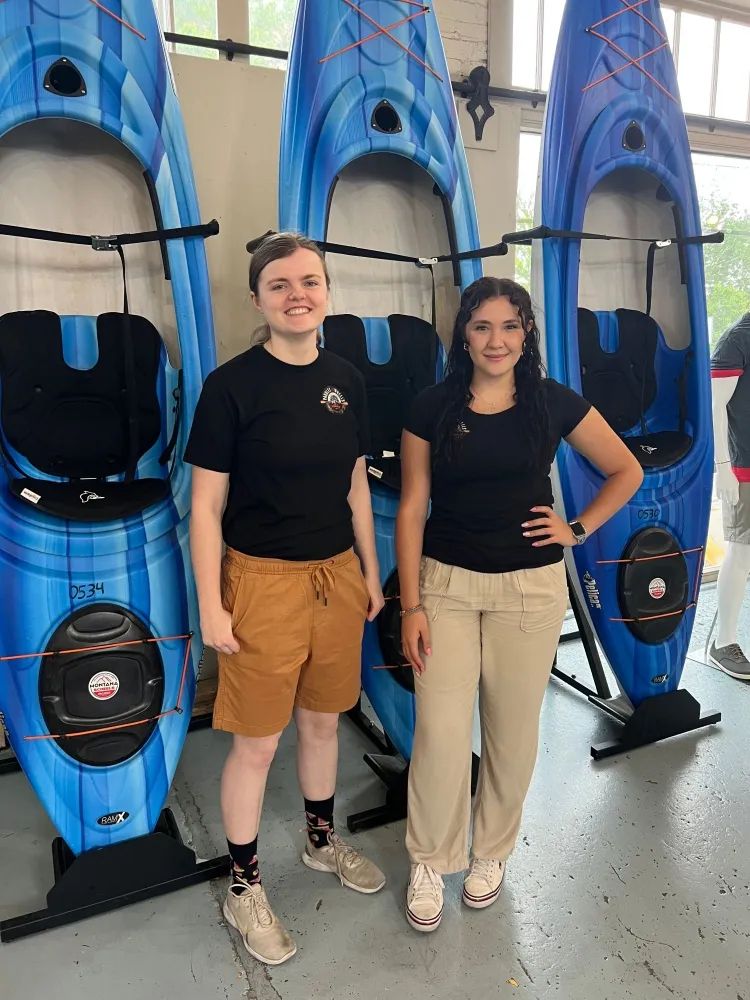 Left- Mette, Rocky Mountain College; Right- Natalie, MSUB
First things first, safety:
When asked about safety measures, Mette mentioned helmets, multiple sizes of life jackets, bike adjustments, and a strict sanitization process. Natalie added, "If something is broken, the guys from Scheels will be in three or four times a week to repair the gear and make sure everything is in tip-top shape."
Training:
Two notable company brands are being represented. Scheels provided the interns training in equipment management, basic repairs, installation techniques, care and cleaning, and Scheels standard of customer service. The Depot educated interns on brand standards, general customer service, rental processes, and campus access.
Passion Project:
When asked about her passion for this program, Mette explained, "I'm excited because this is new and different; I haven't done anything like this. Everything is new! It is geared toward both tourists and residents; you can try it before you buy, or you can just try it for the weekend."
Don't miss the opportunity to explore our region's captivating landscapes via bike, paddleboard, kayak, or e-bike this summer in a brand-new way!
Important things to note:
The store will be open from May 26th through September 5th, Thursday- Monday from 9 a.m.-4 p.m.
Half-Day Rental: 4 hours, Full-Day Rental: 24 hours with equipment returned by 9 a.m. the following day
Must be 18 years of age or older to rent equipment
Equipment can be rented at The Post Downtown or in-store at Scheels
Equipment must be returned to the exact pickup location
For more information and rentals, call- 406.969.1091