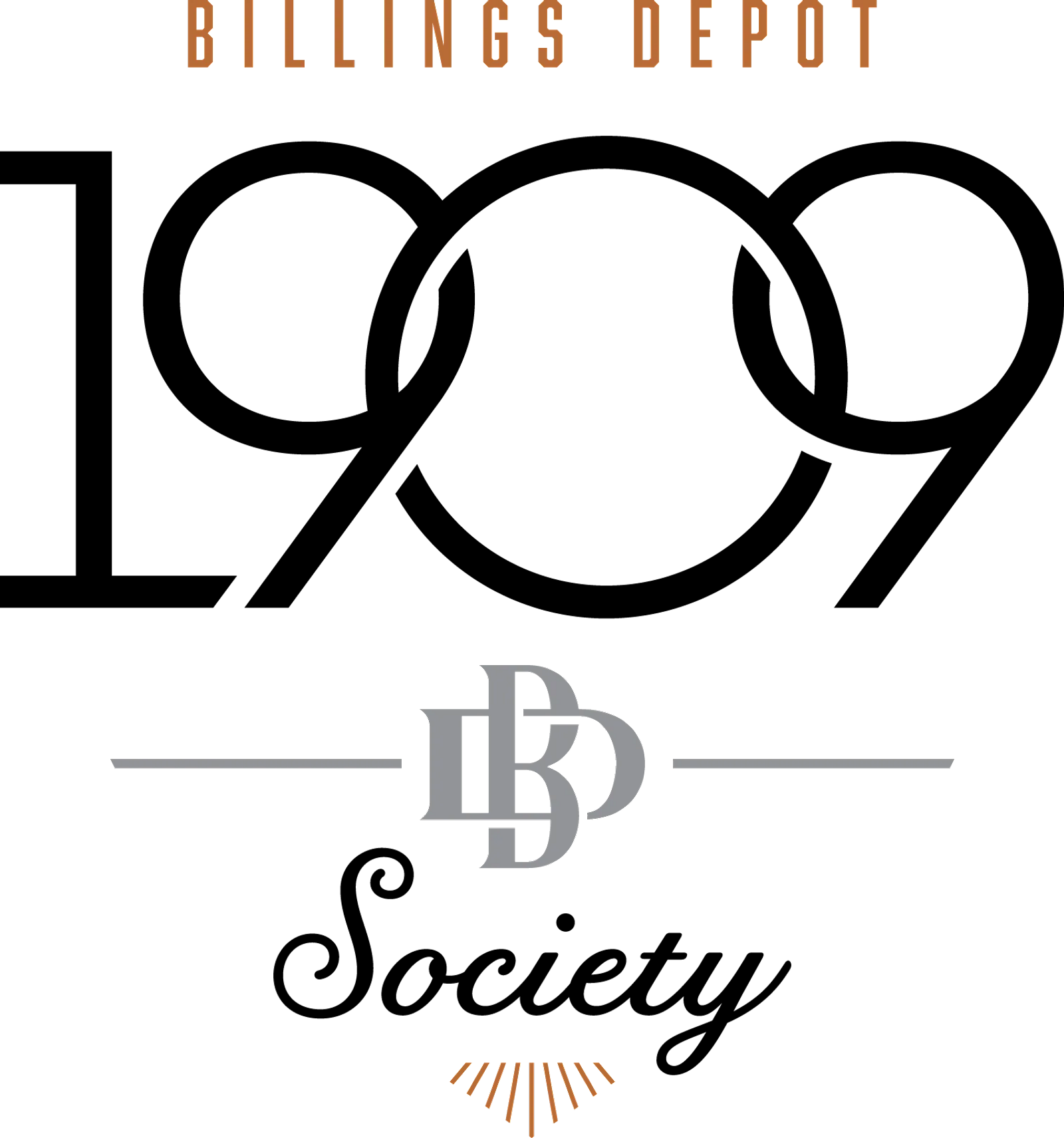 Join the 1909 Society for Exclusive Access to Billings Depot Events
February 19, 2021 | by SLM web editor
It's been 42 years since the Billings Depot, built in 1909 for the use of three railroad companies, saw its last regular Amtrak passenger train leave the station. Built as the centerpiece of Downtown Billings, it has since been lovingly restored and its campus that spans four city blocks is now a premier event center in Billings, MT.
In honor of that century-old beginning and storied history that includes a movie appearance, the Depot (a 501(c)3 nonprofit) has created the 1909 Society which offers exclusive access to Billings Depot events. As a member, you'll have entrée to some of the Depot's most exclusive, members-only events – like a Taco & Tequila night, Anything But Clothes party, and perhaps even a Fall Ball with jazz and cigars.
New events will be released as they become available and only 1909 members will be able to purchase tickets. This membership also includes a 30-day free access pass to the Petroleum Club where 1909 members can enjoy dinner and drinks in this private, members-only club high atop the Doubletree Hotel.
Coming alongside Billings Depot in this exciting endeavor are many other partners and community organizations that will add new benefits and experiences for 1909 members. When you join the Society, you'll receive a welcome box and membership card to be used during events and at participating partner locations.
The Details:
Annual Membership Fee: $50
30-day access to the Petroleum Club
Access to tickets for members-only events at the Billings Depot
Discounted growler fills at BarMT
Discounts to signature Depot events like Revel and Polar Express
Purchase your membership by calling 406.656.7273