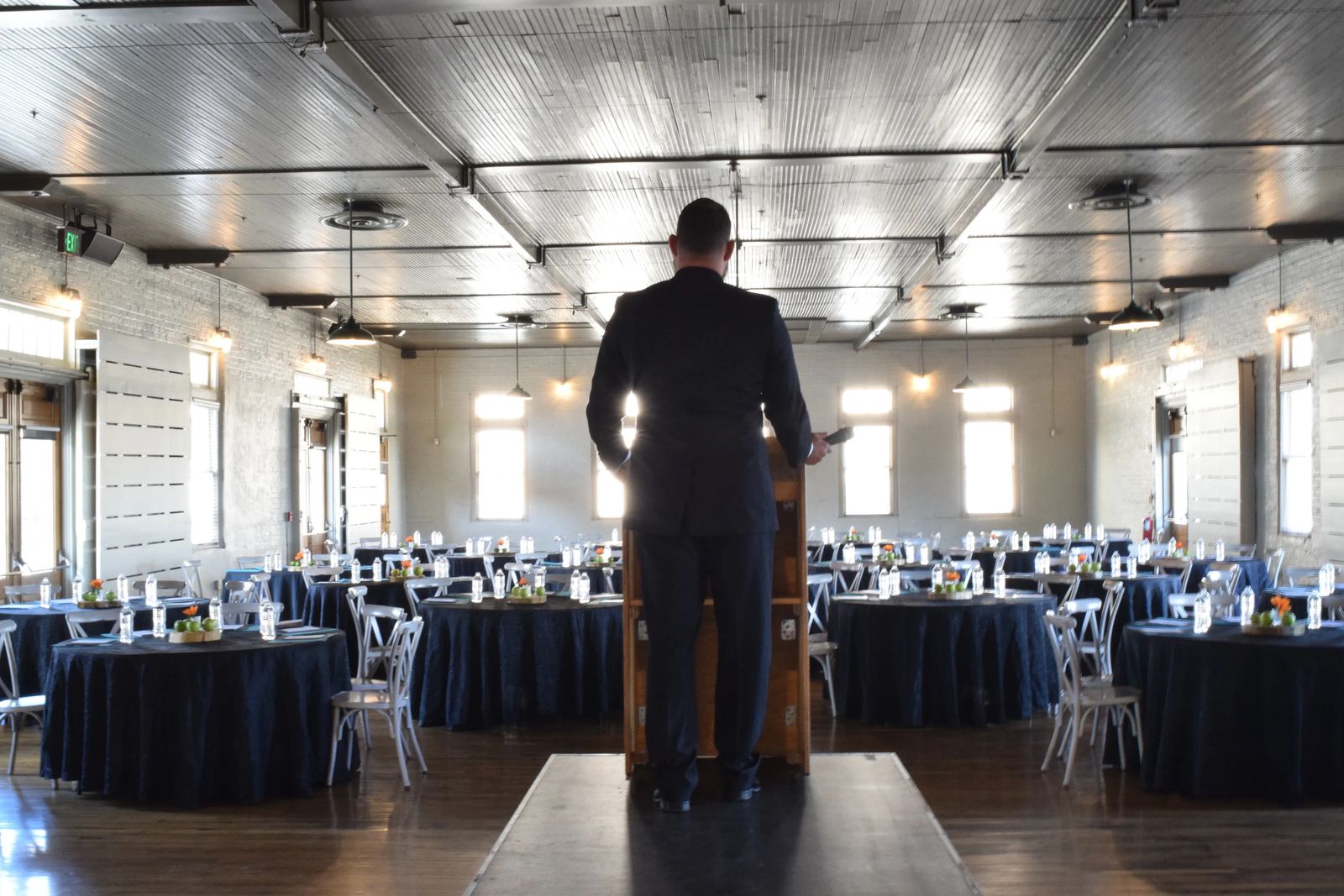 Elevate Your Work Gathering with Business at the Billings Depot
February 8, 2021 | by SLM web editor
In business the ability to adapt is invaluable. From accepting the realities of change to rolling with the challenges of a global pandemic, being able to pivot can make all the difference. With that in mind, Billings Depot, a 501(c)3 nonprofit, has taken the COVID-related trials of 2020 and created a variety of options for businesses to safely bring their teams together with Business at the Billings Depot.
Billings' premier location for corporate events of all kinds – including strategic planning meetings, training sessions, trade shows, annual meetings, holiday parties, receptions, and board meetings – the Depot has fine-tuned their offerings with a new partnership with Project Lunch and DiA Events, taking business events to the next level. This fresh approach to meetings "gives businesses the benefits of the Depot, plus a COVID-safe environment; fresh, fun event food and the latest technology for any meeting style," billingsdepot.org.
To bring your team together safely and in a still engaging way, businesses can plan their meeting at the Depot in three simple steps, leaving more time for what matters most to the business: planning for the heart of the gathering, rather than the details of it.
Select your date and floor plan
Select your food from Project Lunch
Work with DiA to design your technology for the event
While you're polishing the content development and activity planning, the Depot handles the rest, including making sure that every process and setup adheres to the latest CDC and local health guidelines for COVID. The Depot's soaring ceilings, flexible seating, and Downtown amenities allow for fully customizable events.
Yes, the Depot took the pause button that COVID forced upon us to really evaluate their business events and determine "What are the pain points for organizers and how can we bring more delight to attendees?" They also recognized the magnified role that technology would play in meetings and bringing people together virtually. This new partnership eliminates technological limitations, while also adding a unique food service; all making the planning of a business meeting at the Depot a "simple, plug-and-play process."
When you choose the Depot for your event – corporate or otherwise – the facility fees go toward the ongoing preservation of the historic campus, the venue of choice for many of the most important visitors in Billings' history. Wouldn't you like to be part of that history?
For Business at the Depot package prices, head here: https://www.billingsdepot.org/plan-corporate-event