Potential, Hope, and Revitalization
September 1, 2020 | by jenna jones | photos by miranda murdoch
Have you caught sight of this beautiful South Side gem's transformation over the last couple of months? It recently opened on August 22, and ahead of that I was down there, swooning over the exposed brick walls and orange accents. I'm so excited about this new project and can't wait for you to check it out yourself.
A Redemptive Coffee House with Big Impact
While so ON TREND, Rail//Line Coffee House is about much more than great coffee and a gorgeous new space. This is a passion project birthed out of Community Leadership & Development Inc. (CLDI). For more than 30 years, this all-in group of dreamers have made it their mission to transform and empower the community of South Billings in creative ways, big and small. While some see run-down buildings and rough neighborhoods, CLDI sees potential, hope, and revitalization. Their latest redemptive project is transforming an old oil station into this trendy new coffee shop with a huge outdoor space. They've not only created a beautiful new space, but they're also providing jobs and leadership training specifically to at-risk youth and women in the neighborhood.
Now, your daily cup can have a big impact! Here's how:
Jobs for At-Risk Youth & Women
Rail//Line offers an apprentice program that hires local youth and women, giving them the training and job skills they need for new opportunities in the future. This holistic program also supports each apprentice in their mental, emotional, and spiritual health, giving them the tools to live life well. They even cover things like counseling services and Microsoft Suite training. Who doesn't need that?
Restorative Economic Development
Look at the before and after pictures! Talk about a transformation. The goal is to encourage continued renewal on the South Side and pave the way for new businesses to move into the community. There's already a new law office going in across the street!
Fostering and Connecting Community
The big grassy fenced yard was intentionally designed for moms to bring kids and safely camp out with a good cup of coffee and real conversation. Rail//Line wants to be an anchor point and a safe place for all to come, gather, and be renewed.
Combating the Cycle of Poverty
New jobs, leadership training, revitalization, and a network of stable relationships are the stepping stones that ultimately break the cycle of poverty.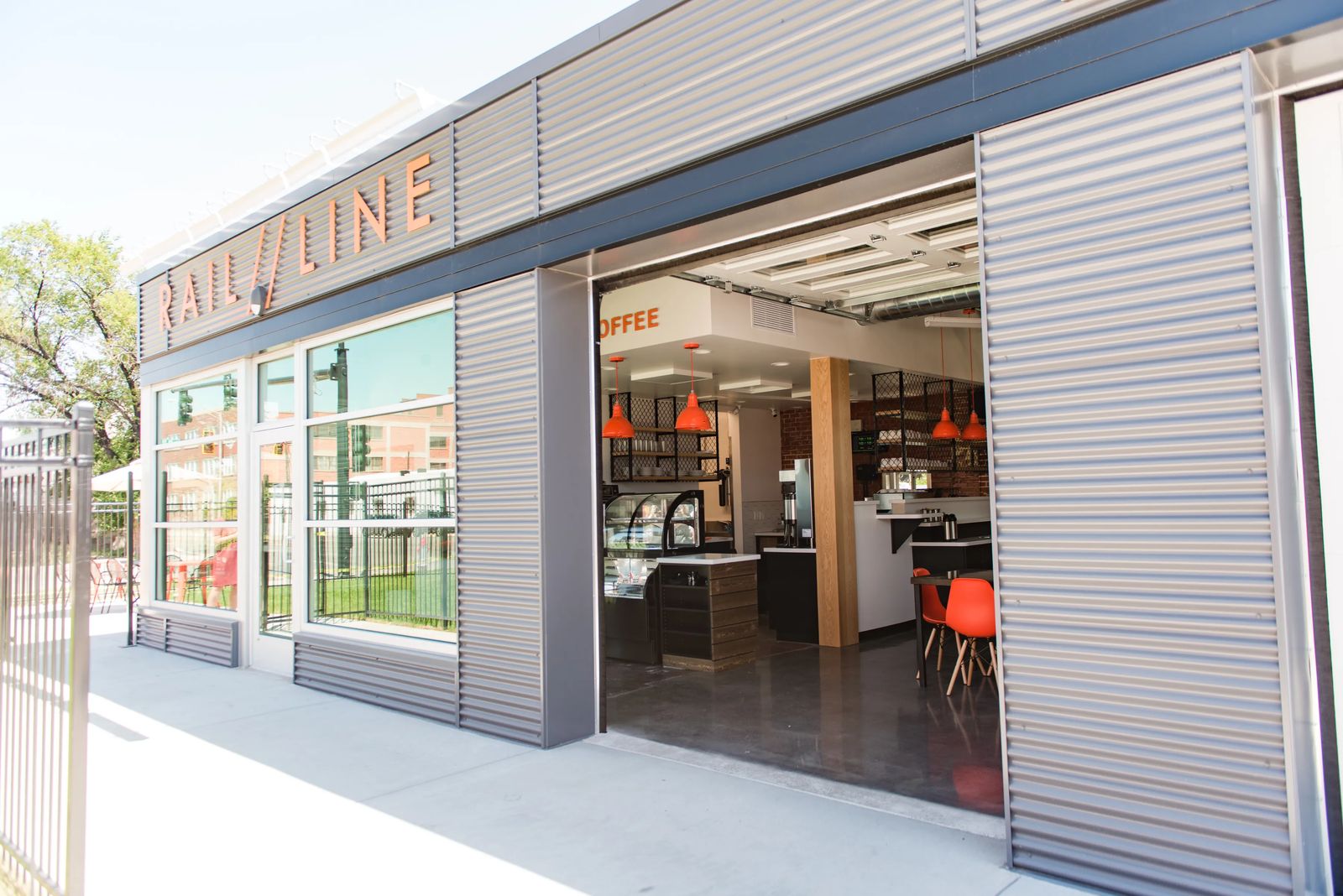 The People Behind the Project
Eric Basye and Lisa Reinschmidt had the initial vision to flip this old oil station into a coffee shop. Many generous donors came alongside and invested in the project. Langlas Construction and Collaborative Design did an incredible job bringing this project to life with construction and architectural design. Finally, former CLDI interns, Colin Sauskojus and Jane Lee, guided by Katie Wise, stepped into leadership roles, put boots to the ground ordering furniture, developed the leadership development program, held job interviews, trained employees, and 100 other tasks.
Apprentice Spotlight: Christian Nava
Job & Leadership Development Coordinator, Jane Lee, tells us about one of the first to join the apprentice program.
One apprentice that I am especially excited about is 16-year-old Christian Nava. Christian is a high school junior who has bounced around between the North and South Sides but currently lives a few blocks from the cafe. His grandpa saw us on the news and pressed Christian to apply. When we first interviewed Christian, we knew he would be a great fit for both the job as a barista and the job development program. He has an extremely warm, infectious personality and one of the biggest smiles I have ever seen. He has big goals for his future: dreams of being a professional boxing coach, but even bigger than that is his drive and desire to be a great dad.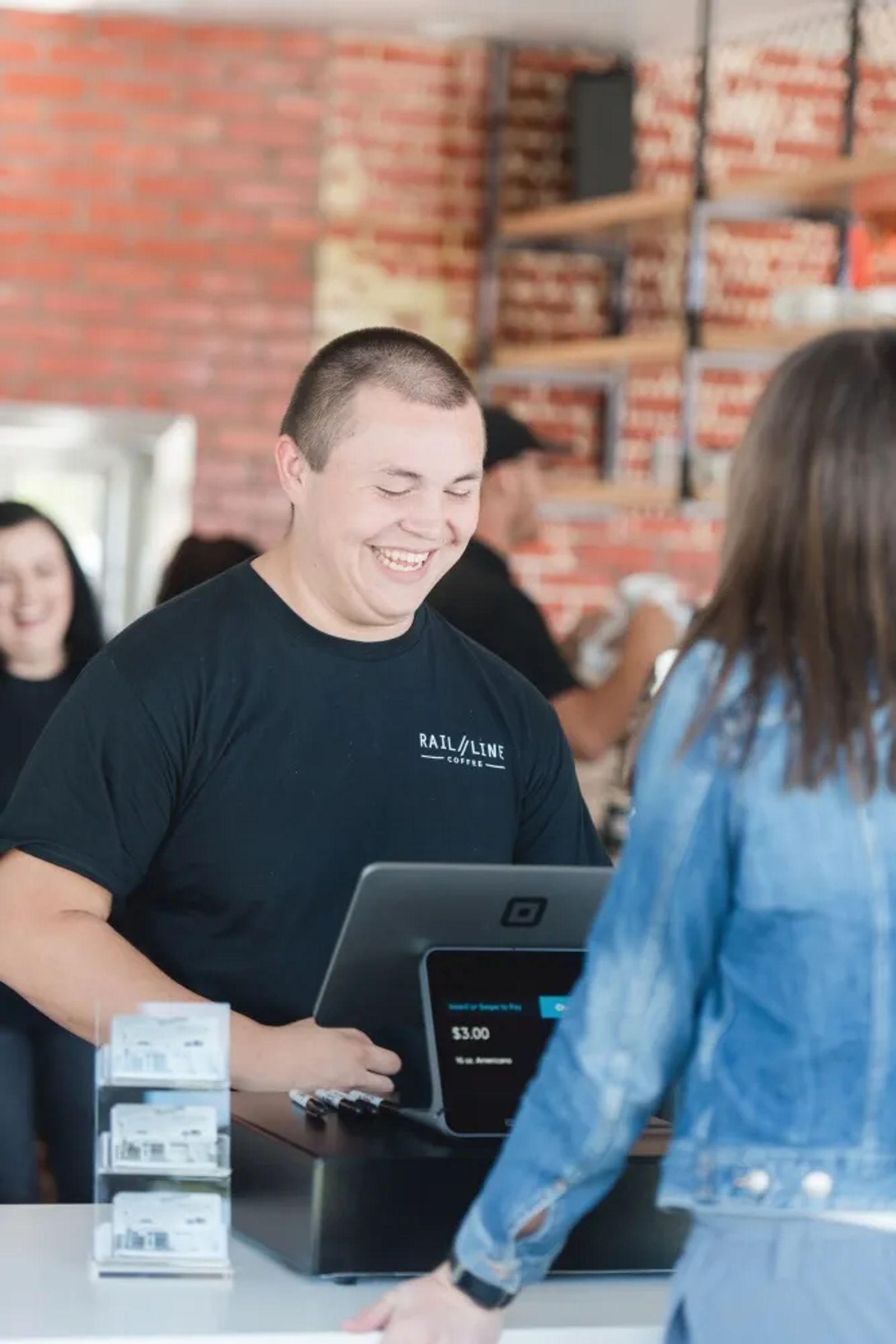 You see, Christian's girlfriend is pregnant, their baby is due in January. They are currently planning their gender reveal party. When you ask him about becoming a dad, he lights up and can't help but beam with pride. He has told me he feels like his life is just beginning. Both of Christian's parents are in jail for felony drug offenses; at one point, he was looking after three of his siblings as a child himself. Ironically, his younger brother and sister regularly came to 316, one of CLDI's youth programs, when they lived with their grandma in the row houses on Monroe Street. He has said from the beginning that he wants to provide for his child in ways that his parents did not. He wants to give them a better life than he had.
In a recent conversation with Christian, he mentioned that he wants to "change his last name." This surprised me because I know he values his heritage. As he continued, he explained that he wants to change how people see his last name. He knows that there are a lot of people out there who do not like him just because of what his family is known for, and what his parents have done. He's proud of where he came from and all of the obstacles he has overcome but wants to be successful in life and change people's perception of him. He recently had "NAVA" tattooed on his forearm to remind himself of this. 
I loved his outlook on this because this is what we are about at Rail//Line Coffee. We desire to 1) change the way that people view the Southside and 2) change the way that our apprentices and employees view themselves. We desire to help our apprentices see their intrinsic value and worth based solely on the fact that they are made in the image of God. We want Christian to believe that his identity is not based on his last name, but on who God says he is. We are so proud of him for pursuing employment at Rail//Line to provide for his growing family, and we can't wait to help him achieve his goals.
Originally printed in the September 2020 issue of Simply Local Magazine
Never miss an issue, check out SLM's digital editions here!