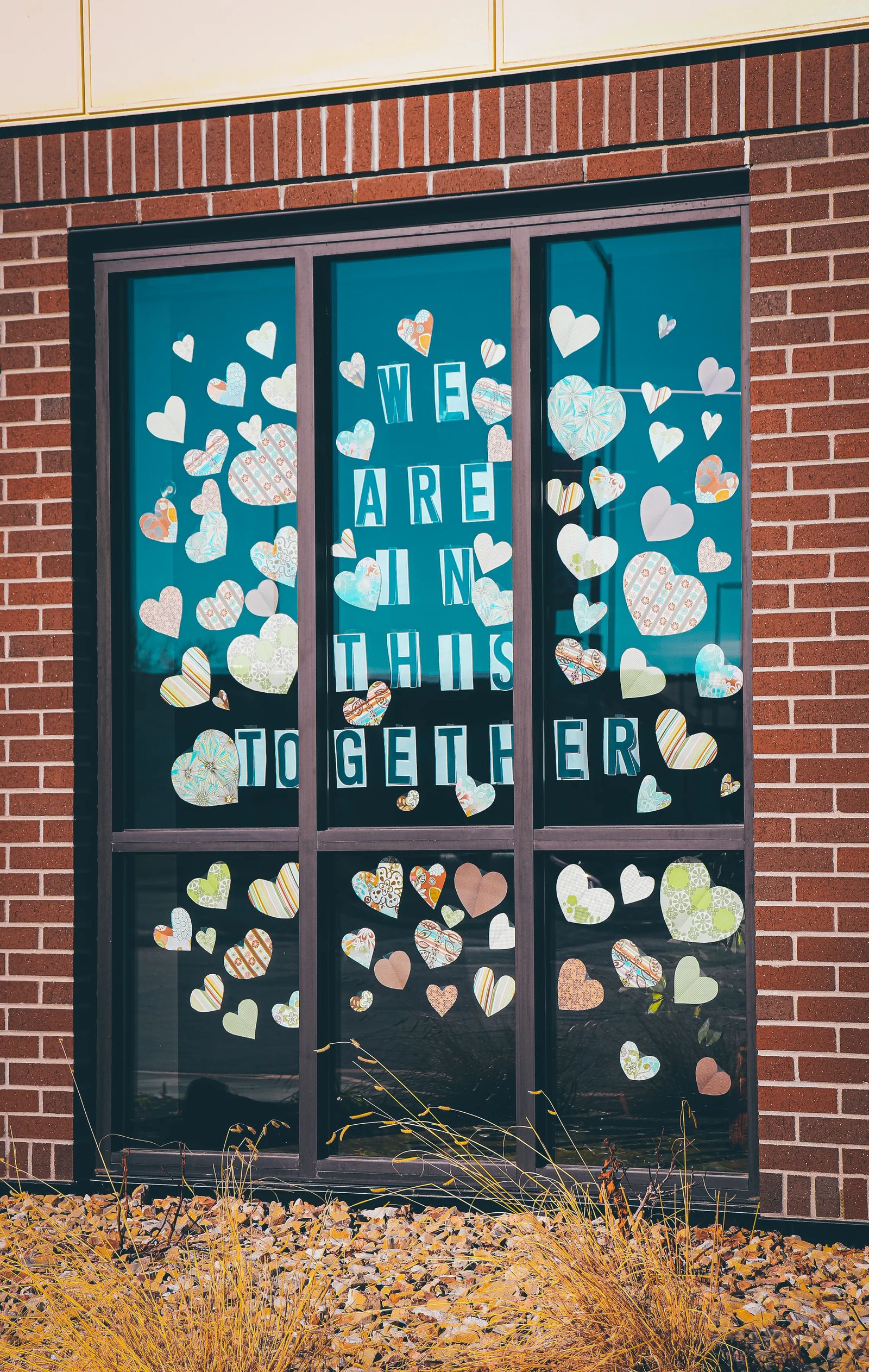 Apart, but Still Together
May 2020 | by stephanie hobby
March 11, 2020, the world as we knew it abruptly came to a halt. On that Wednesday, the World Health Organization declared that the novel coronavirus had escalated to a global pandemic. A few days earlier, even casual observers could sense glimmers of the extraordinary kindness that lay ahead. At Costco, employees with warm smiles wiped down carts with disinfectant, and most shoppers showed unusual patience while giving each other space. Grocery lines were long, and shelves were emptying quickly, but there was a sense of solidarity as we were all out there trying to keep families fed (and, ahem, bathrooms stocked) during these unusual times.
On Friday night, the Yellowstone County Health Department announced our first case. By Sunday evening, schools were closed indefinitely, launching thousands of parents into the unchartered territory of distance learning. Teachers took decisive action to learn new technology quickly; to bridge the gap between classroom desks and kitchen tables.
Despite the hardships and unknowns, one thing we have all seen thousands of times over, in big ways and small, is this: we rise.
Billings never fails to amaze. Within days, people were mobilizing. Volunteers of the Mask Crusaders of B-Town offered supplies and instruction to anyone who wanted to start sewing homemade masks. They are now producing them by the thousands - another local Facebook group formed to help members track down scarce resources like toilet paper and disinfectant.
When healthcare workers were facing a lack of personal protective equipment, it was hardly surprising that it was three Billings residents who designed a 3-D printed, reusable facemask. Patterns for the "Montana Mask" have now been downloaded all over the world. It's remarkable to see not only local companies, but individual farmers and ranchers stepping up, offering their 3-D printers, along with plastic, elastic, and filters to better protect those on the frontlines of this battle.
I was invited to join the Facebook group HOWL for BILLINGS in its early stages when there were only a handful of people. As the wife of a healthcare provider, I was touched to hear about their plan but didn't know if I could actually go outside and howl. What if I was out there by myself? What would the neighbors think? I should have known better.
My hesitations dissipated when my family stepped outside at eight that first night. It turns out my neighbors weren't as bashful as I was about making a ruckus to show support for our essential workers. With misty eyes and a joyful heart, I joined the howl. The next night, our kids proudly hauled a drum set and violin outside to add to the fun. It was heartwarming and moving, but also brought laughter to our house as we hooted, howled, cheered, and waited for replies from friends and strangers.
A few birthday parties have been postponed, but in the meantime, we threw birthday parades, complete with crazy costumes, horns, bubbles, and killer playlists. We've chalked sidewalks in honor of the birthday kids and promised to have the biggest parties ever when this is all over. We've sung Happy Birthday while eating matching cupcakes on Zoom.
One local teacher founded the Facebook group Project Smile-Montana, to encourage people to write letters and make cards for those staying in nursing homes and retirement communities. The mail gets sanitized and then delivered to residents to help them feel less isolated during a time where family visits are no longer possible.
Neighbors heartily embraced the "World of Hearts" concept and posted paper hearts and rainbows in their windows, some with names of healthcare providers and other essential professionals. It's both sweet and humbling to see such an outpouring of love and support.
Others broke out their scissors and glue to post paper shamrocks and Easter eggs in their windows so children could practice counting and have fun "hunting." Schools hosted festive parades so teachers and students could still say "Hello!" and "We miss you!" through car windows. Classrooms moved online so students could still connect with their teachers and classmates.
Students have made signs and written letters to support truckers, sanitation workers, grocery employees, healthcare providers, and thousands of others across our Magic City who keep us going. We continue to pray for the police, paramedics, firefighters, and countless other professions that we depend on to keep us safe, even in the worst of times.
How lucky we are to see such solidarity in these strange times. When we left Billings more than 15 years ago, I grieved, knowing I was leaving something wildly special behind to pursue our educations. We returned a few years ago, and now I can say for certain that our community is extraordinary. Despite the social distancing, we have never been closer. Let's continue to carry that spirit forward, even when stay-at-home orders gradually lift, and life starts looking a little more normal. Let's never forget the beautiful lessons we've learned in this time of upheaval.
Originally printed in the May 2020 issue of Simply Local Magazine
Never miss an issue, check out SLM's digital editions here!