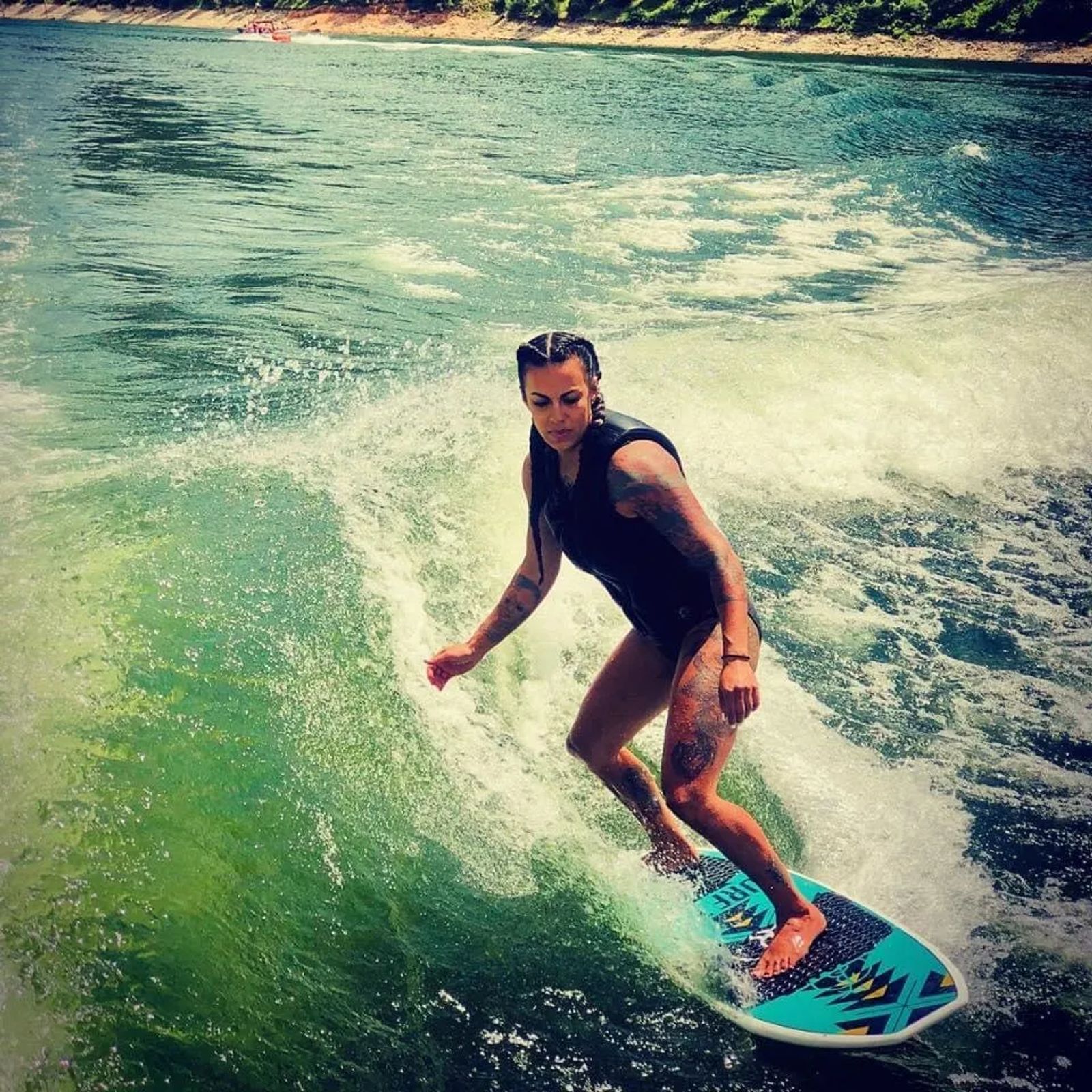 Adventure on the Water
April 2021
by lauren zent | photos courtesy of nate romain
Picture it: a hot summer day, sitting in the back of a boat with friends and family, watching someone wake surf in the bright, blue waters of a nearby lake. Now, if only you owned a boat... Fortunately, Montana Wake Co. has you covered, "We want to create this opportunity for everyone," says owner Nate Romain.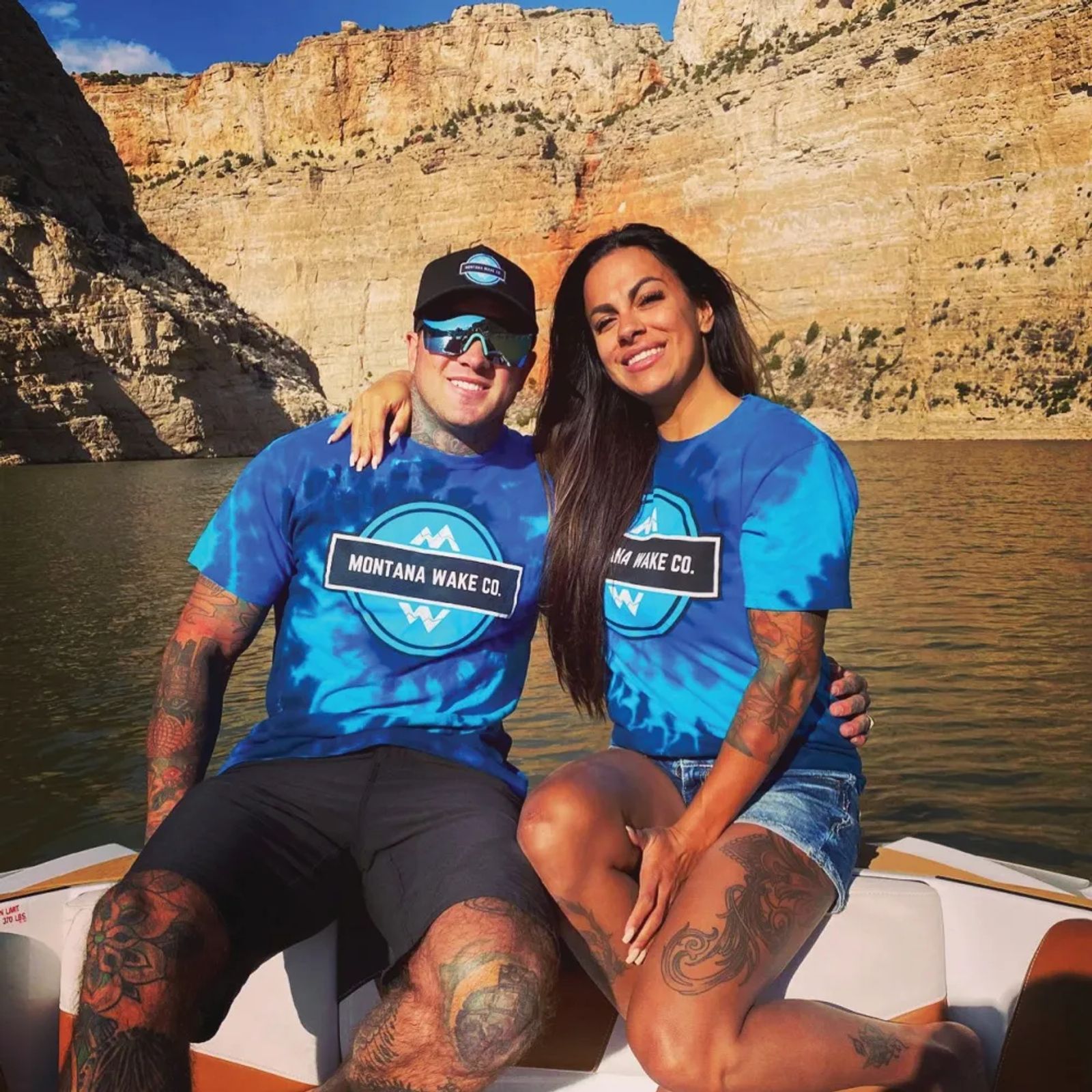 Romain, along with his wife and co-owner, Lindsey, have worked to create the perfect boating environment for everyone to enjoy. Romain grew up boating during the summers at his grandmother's house and he knew he wanted to bring that experience to his own family. "My wife and I enjoy the water and taking friends on the water," Romain explained. "However, when we would invite friends to go with us, they would bail. Now, we just go with strangers!"
Romain started the business last spring. He lined up insurances and registrations during COVID and published a schedule on Facebook for customers to sign up for trips. He sold gift cards during the months we were shut down and started trips in June. "I played a little on social media," Romain confessed. His playing paid off as he landed a few radio interviews and continued his social media presence resulting in a successful first year. 
"My 3-year-old and 7-year-old are the main reasons we got into this business. Boating creates something we can do together. I would rather go to a lake than a packed waterpark or theme park," Romain said. He bought his first boat at the age of 21 and has never looked back. Romain and his wife both work full-time jobs in addition to operating Montana Wake Co., they accommodate their summer schedule using vacation time to guide boating trips.
With life jackets and equipment provided, customers can simply drive to the lake of their choosing (though Romain will offer advice on the best lake to go to at the time) and hop into the boat - that holds up to 10 people. For their water adventure, customers have a variety of options to choose from, including wakeboarding, wake surfing (Romain's favorite), water skiing, and more! Though Romain noted that they do try to push wake surfing, having taught people ranging in age from 7 to 70, with over 100 people having wake surfed behind their boat.
In advising customers of the best lakes to experience, Romain noted that they want people to be aware of all the options available and ultimately, "We want to give them the opportunity to spend time on the water, spend time with families, and see Montana."
For Romain, it's all about inviting people in to this experience that he loves, providing the opportunity that might just spark a new adventure for their customer, perhaps leading to a boat of their own. He noted, "This is a lifestyle. It is like an endless rollercoaster of fun." And, as the only wake boat charter service in Billings, MT, you won't want to miss the ride.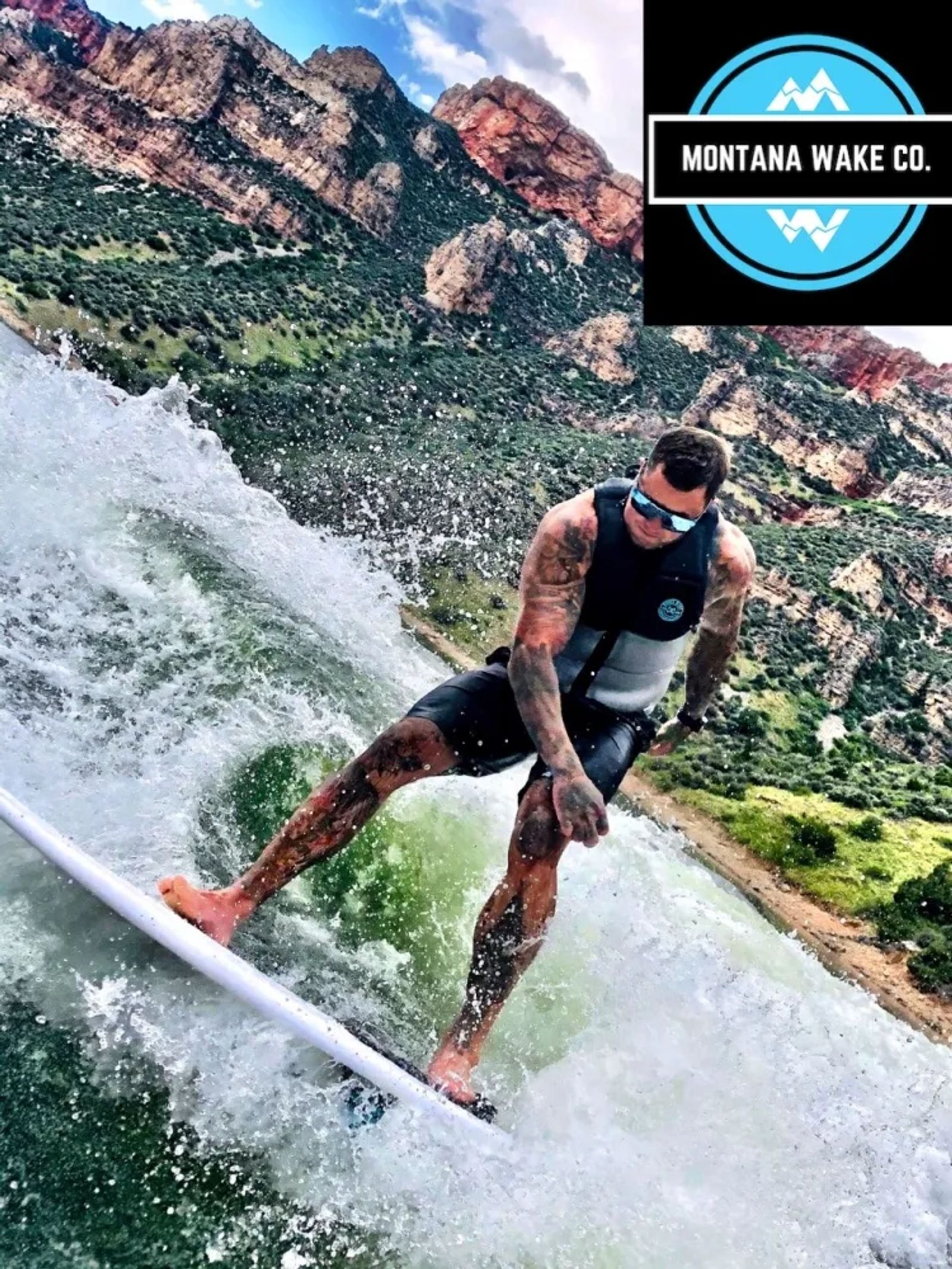 Montana Wake Co.'s schedule opens in April with trips starting at the end of May. Depending on the weather, Romain will continue to book boating trips until mid-September. Trips can be scheduled for half-day, full-day, or even multiple days if requested. Romain recommends a full day as an ideal trip because it gives people the entire experience.
To inquire about specific trips, book a trip, or ask further questions, visit Romain on Facebook at Montana Wake Co. You can also follow their adventures on Instagram @montanawakeco.
Originally printed in the April 2021 issue of Simply Local Magazine
Never miss an issue, check out SLM's digital editions here!