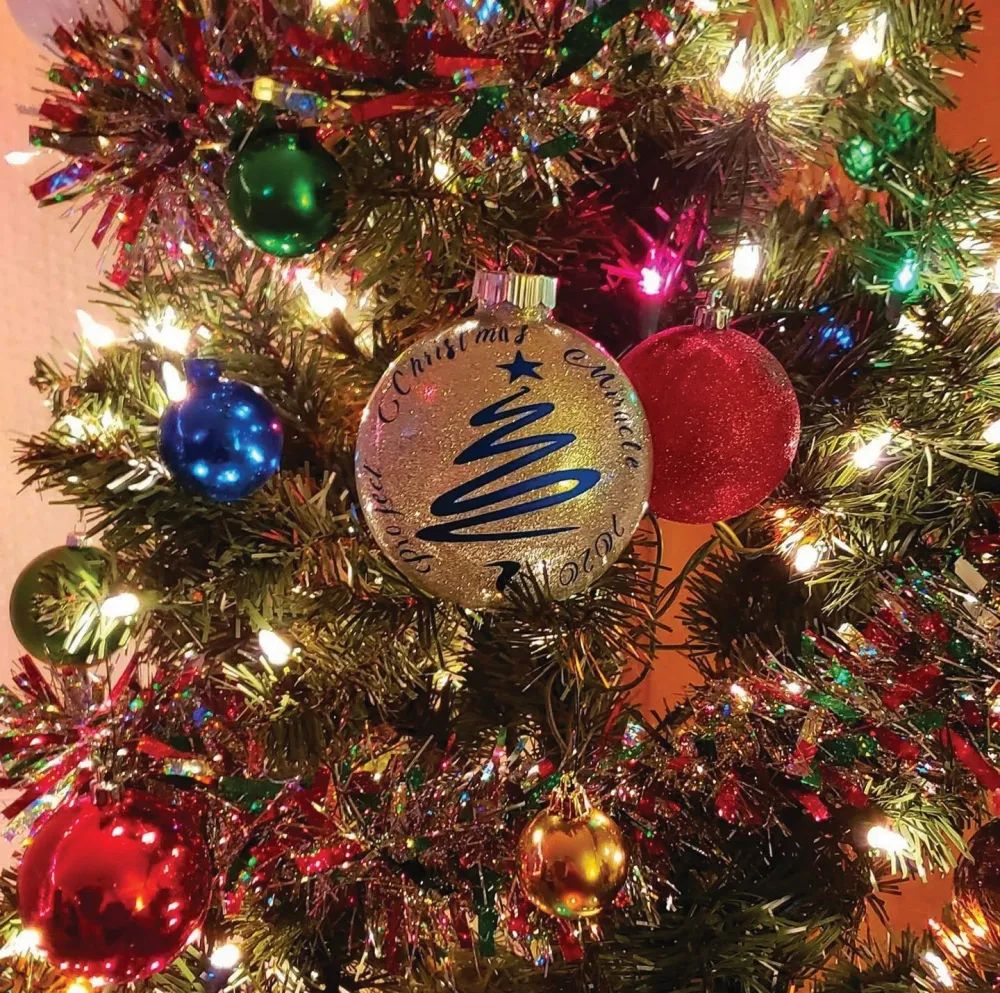 Spreading Magic with Project Christmas Miracle
November 2021
by rebecca stewart | photos courtesy of Ryan Cox
Twinkle lights, tradition, and memories in the making; it's what the Christmas season is all about. Most of us have tales of Christmases past, memories of the trees going up, each ornament with its own story, pulled lovingly from its box; a favorite decoration, a beloved recipe, and time spent together. The holiday season is meant to be filled with joy and wonder, the tree a central gathering point, but for some, Christmas magic is hard to come by. Last year, Ryan Cox discovered just how true that is.
No stranger to delivering a sprinkling of holiday magic by way of Christmas light displays (a job so well done, he found his house on the Billings Christmas Lights Map), a move in June of 2020 had Ryan reimagining his display, ultimately leaving him with two, no longer needed, artificial trees. Once the new holiday display was in place, he decided to put the trees on Facebook to see if he could help a family in need of a Christmas tree. The response was overwhelming and heartbreaking.
Ryan shares with us that it took him back to his own childhood, having come from a broken home with a mom who worked two jobs to provide for the family. He recalls that a local real estate firm reached out to help his mother, bringing "gifts and food and a little bit of hope to our family. It is something I will never forget." All these years later, Ryan has found a way to not only pay it forward but to fill a unique need.
With almost grown children, Ryan told his wife that he wanted to start an organization that could help families have a little holiday cheer. And so, Project Christmas Miracle hit the ground running in its first holiday season in 2020. Incredibly, they helped 28 families within a month(!), having started Project Christmas Miracle on Thanksgiving. Then, in April 2021, they officially received word of their non-profit status. It is Ryan's mission to help families that are down on their luck – to let them know that they aren't alone and that there are people who care, "giving hope one tree at a time."
Currently, Project Christmas Miracle operates with a board of six. The President/Founder, two Vice Presidents, a Secretary, and two Donation Coordinators. Ryan felt it was essential to have more heads and hearts involved in deciding how best to help the families in need.
HOW IT WORKS
The application process opened on October 1.
People can nominate families in need by emailing ProjectChristmasMiracle@gmail.com (or message the Project Christmas Miracle team privately on Facebook).
You will then be emailed an application for the family you are looking to nominate.
The process is fairly simple- your name and contact info, the family you're nominating, and a bit of their story (so that families who are genuinely in need are being helped).
When Project Christmas Miracle selects a family, they will receive an artificial tree, ornaments, lights, a tree skirt, and a topper. Stockings are also provided for each member of the family. Ryan explains that they have chosen to do artificial Christmas trees so that these families can keep them forever – or as long as it's needed.
how YOU can HELP
Donations- Artificial Christmas trees, lights, ornaments, toppers, tree skirts, stockings, ornament hooks, etc.
Monetary Donations- Used for purchases of trees, decorations, and storage totes. Additionally, it is Project Christmas Miracle's goal to provide a gift card to the families to purchase food or gifts. The estimated cost to help a family of four is $75. (Of course, any amount is appreciated!)
Special Talents- Project Christmas Miracle does not yet have a website as they have found it be cost-prohibitive at this stage of the game. A website could help streamline the helping process.
For more information on donating, please contact the Donation Coordinators: Nancy Merkel (406.860.7433) or Kayla O'Toole (406.208.9864) or email ProjectChristmasMiracle@gmail.com.
As we head into the busyness of this holiday season, take a trip down memory lane and remember the absolute joy that comes with putting up a Christmas tree, the magic of laying under its luscious green boughs, watching the lights twinkle away. Help bring hope, one tree at a time, with Project Christmas Miracle.
Originally printed in the November 2021 issue of Simply Local Magazine
Never miss an issue, check out SLM's digital editions here!