Sneak Peek- A Look Inside four 2020 Parade Homes
September 1, 2020 | by stephanie toews | photos by nathan satran
This just in, an exclusive sneak peek into four homes featured in this year's Parade of Homes. Spoiler alert- they're gorgeous!
Step through the doors for an insider's look, and be inspired by some of the latest trends you'll find while touring the homes. Be sure to check out our Homes on Parade section in the coming months for full tours of the finished homes. The Nines is home to three of this year's Parade Homes by Image Builders, Ban Construction, and Mac Leffler Construction!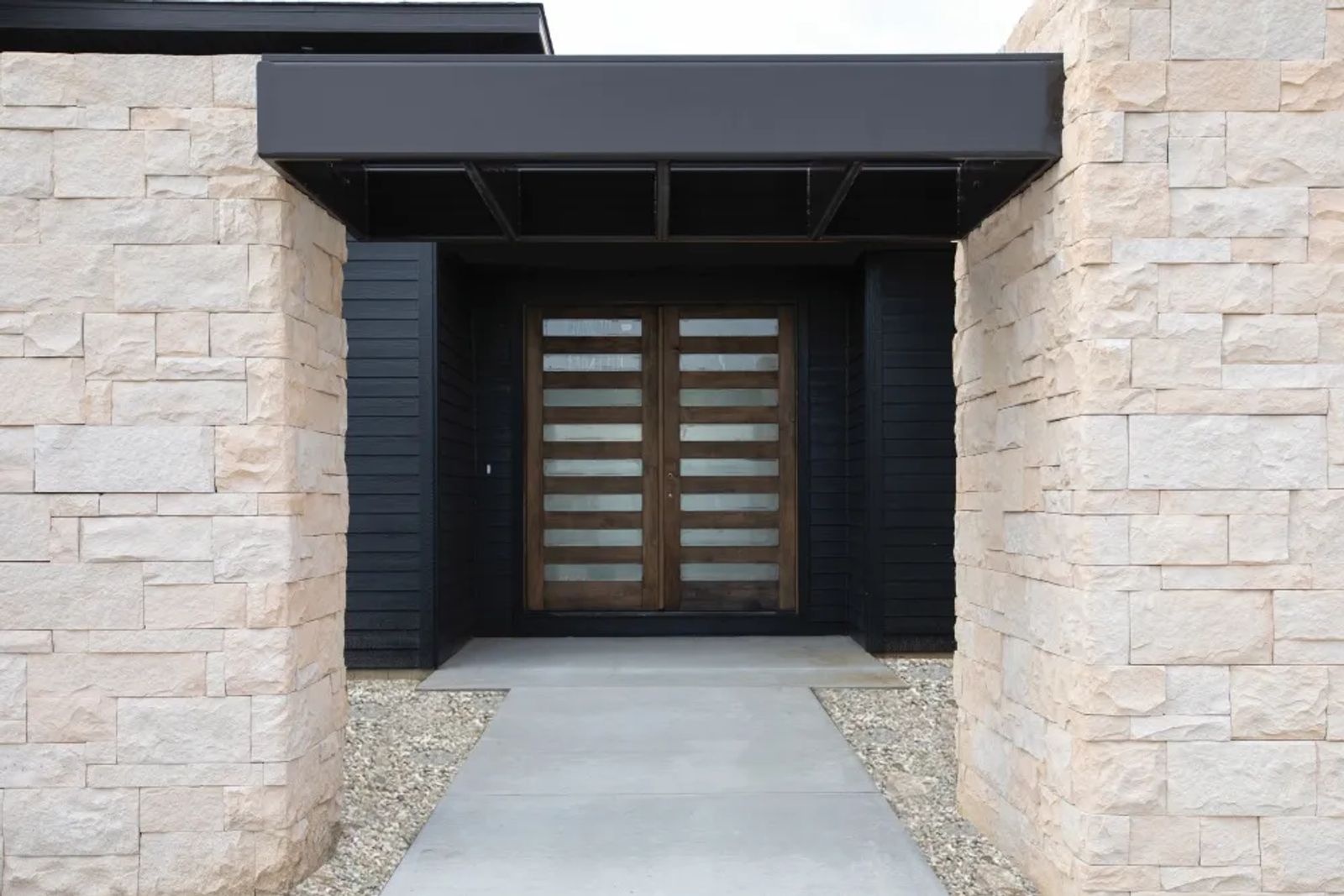 Image Builders
Today's kitchens are far from ordinary. You'll see an array of textures and materials incorporated into one space for a clean and modern look that's sure to impress.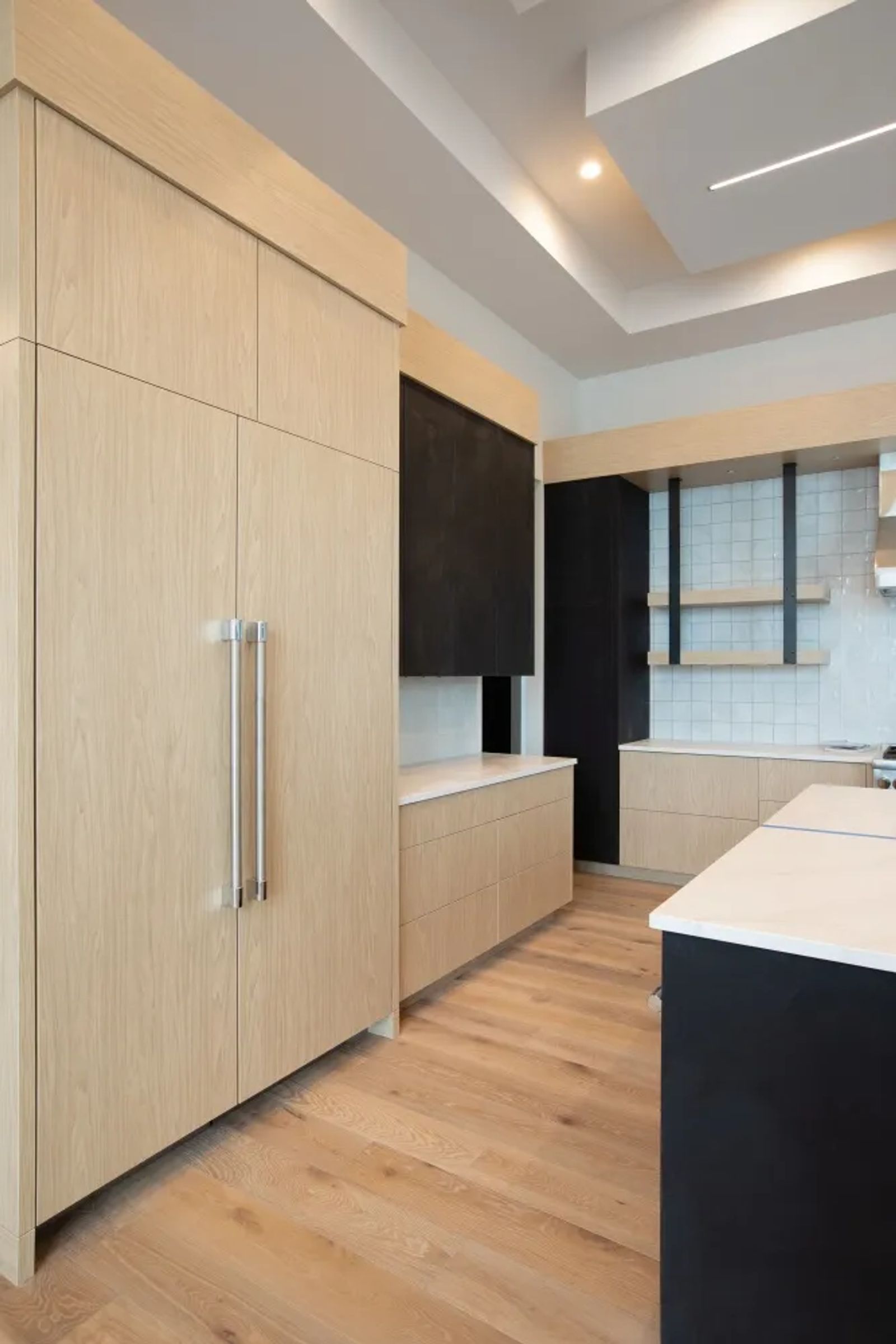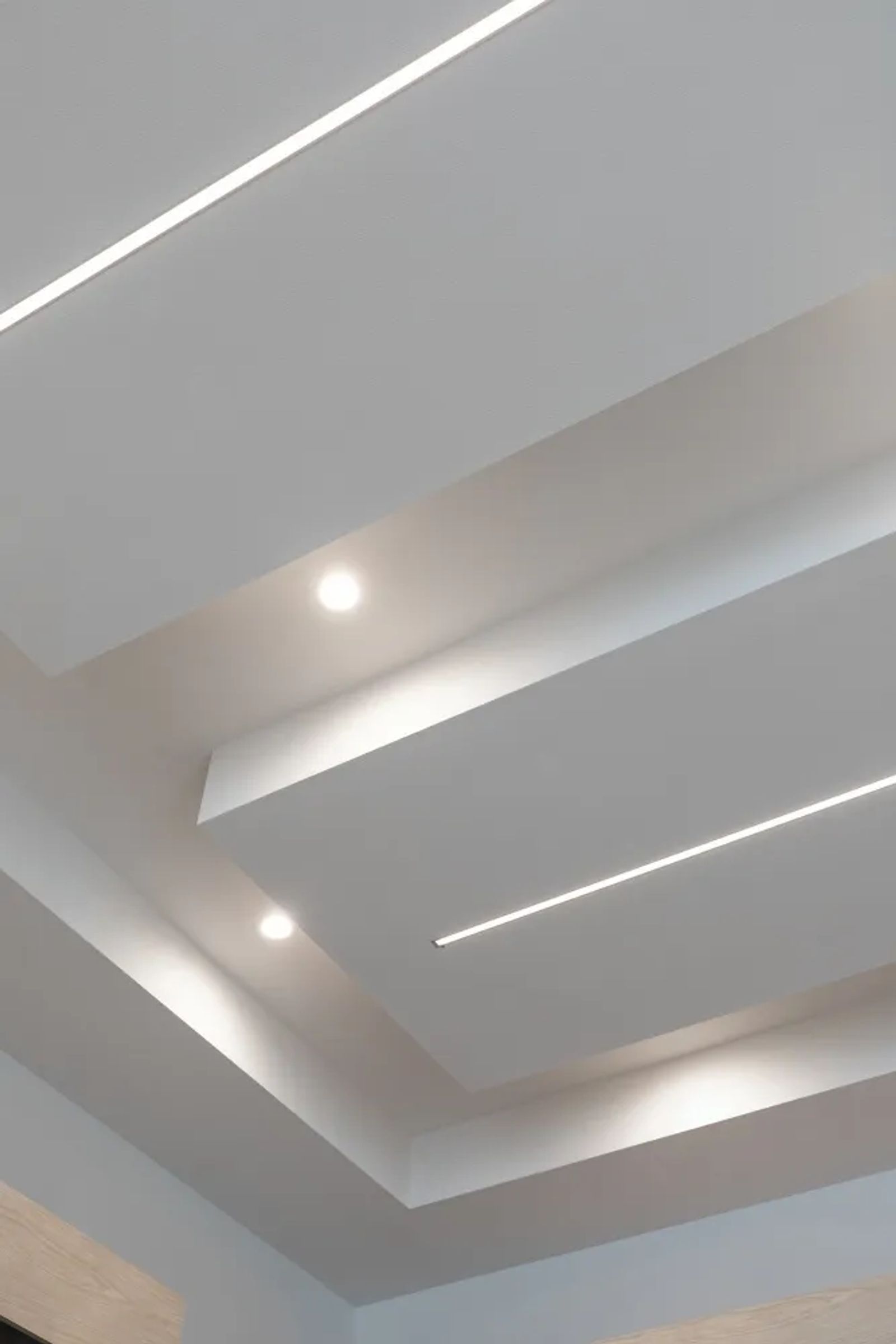 White quartz countertops, custom tile backsplash, two-toned cabinetry, metal accent floating shelves, and custom ceiling design with LED lighting take this kitchen to the next level.
Now you see it…now you don't…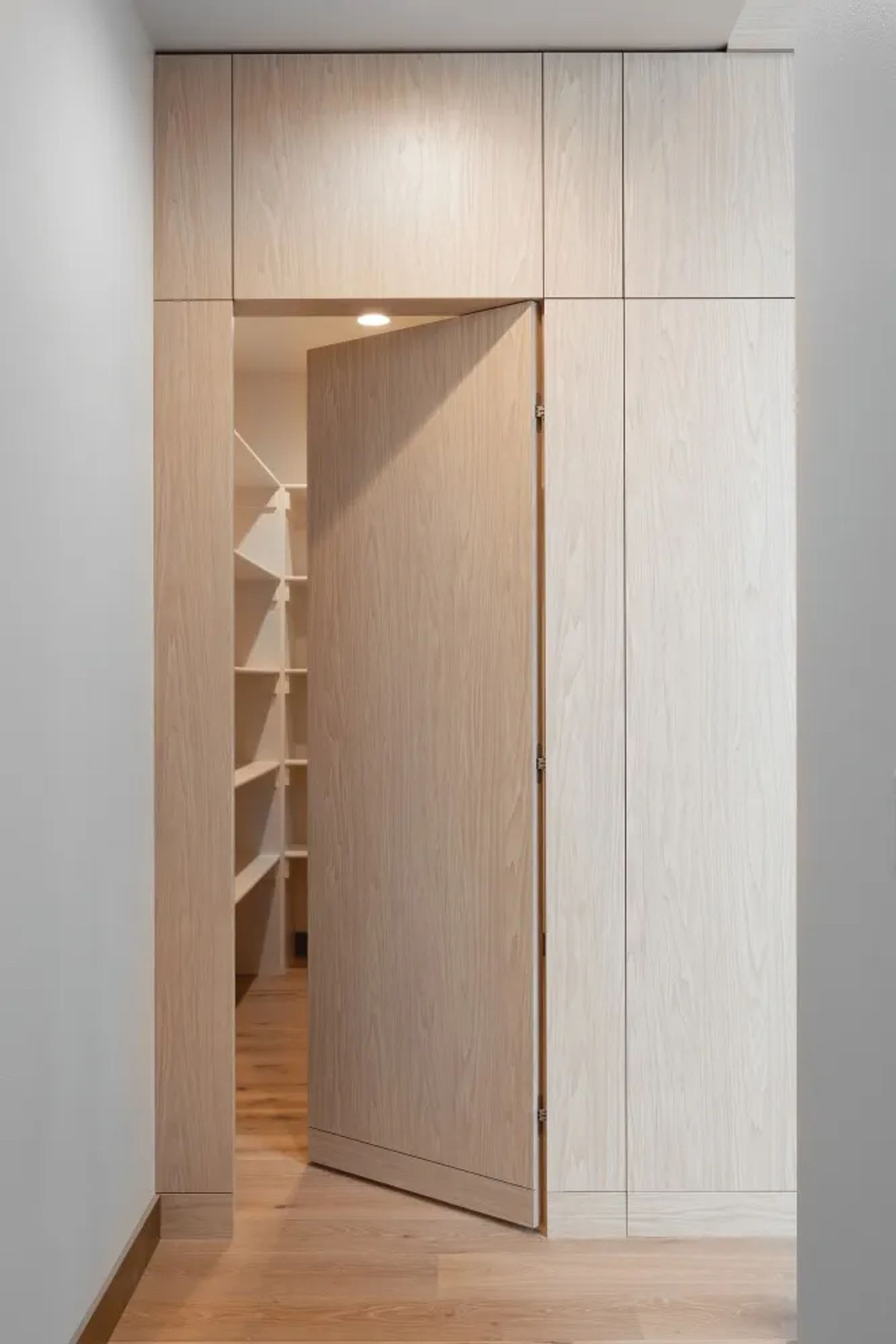 This hidden pantry is mimicked by floor-to-ceiling cabinetry to blend in, providing ample storage without sacrificing style.
Wall Feature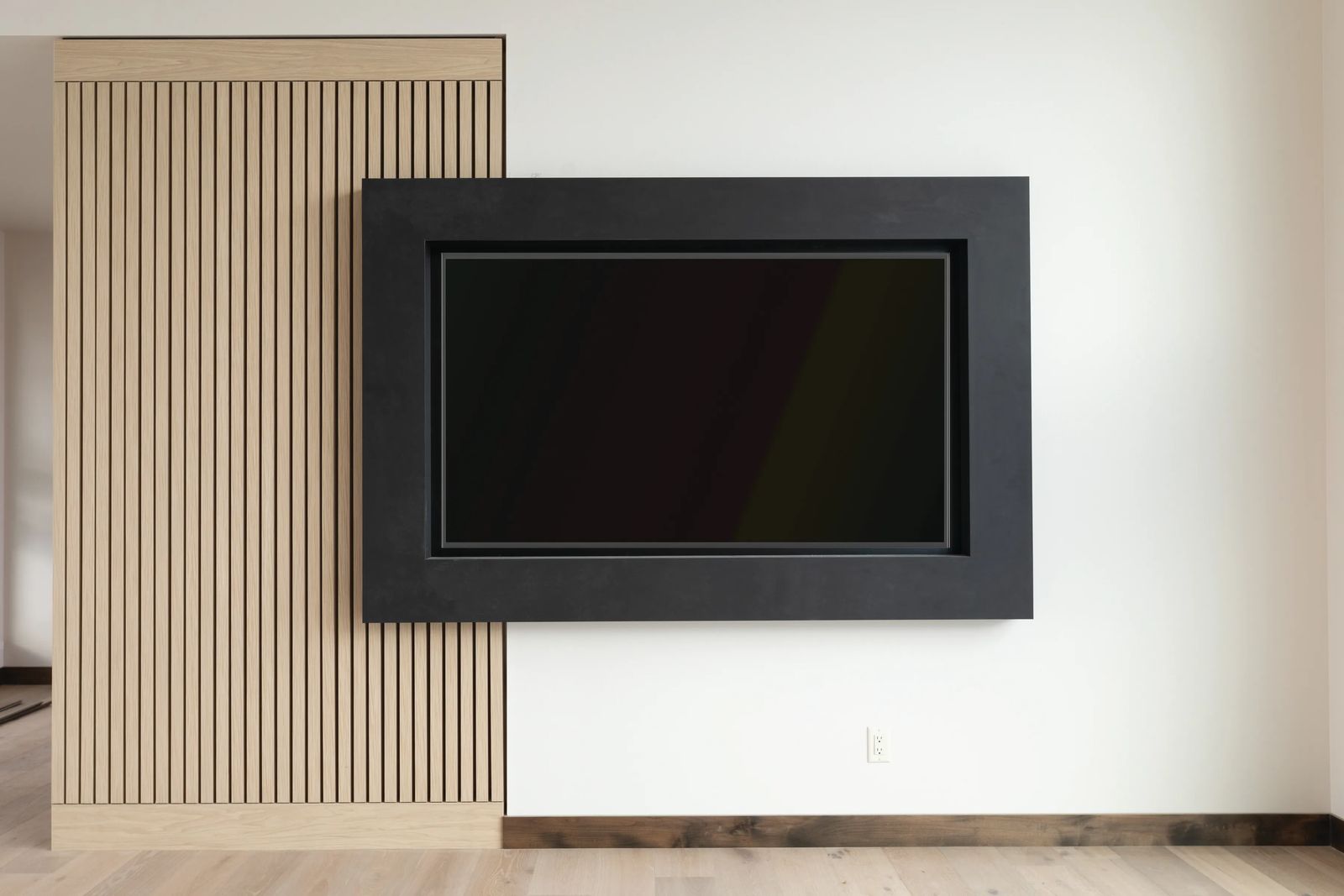 Vertical planked wood accent wall with framed TV adds texture and interest to an entertainment area.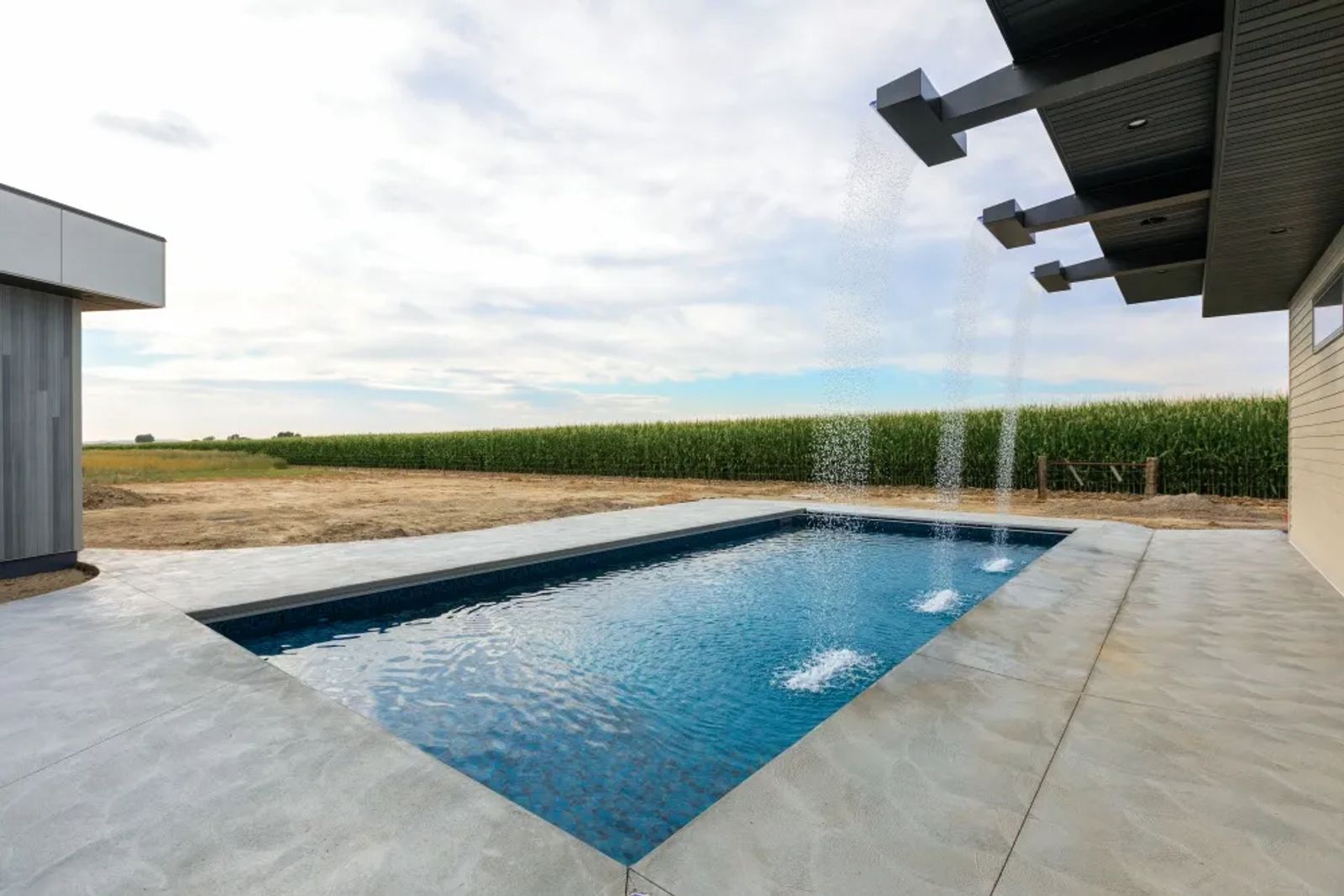 Outdoor entertainment at its finest. Nestled beside a cornfield, family and friends are sure to enjoy this gorgeous pool with water feature.
Unique Cabinetry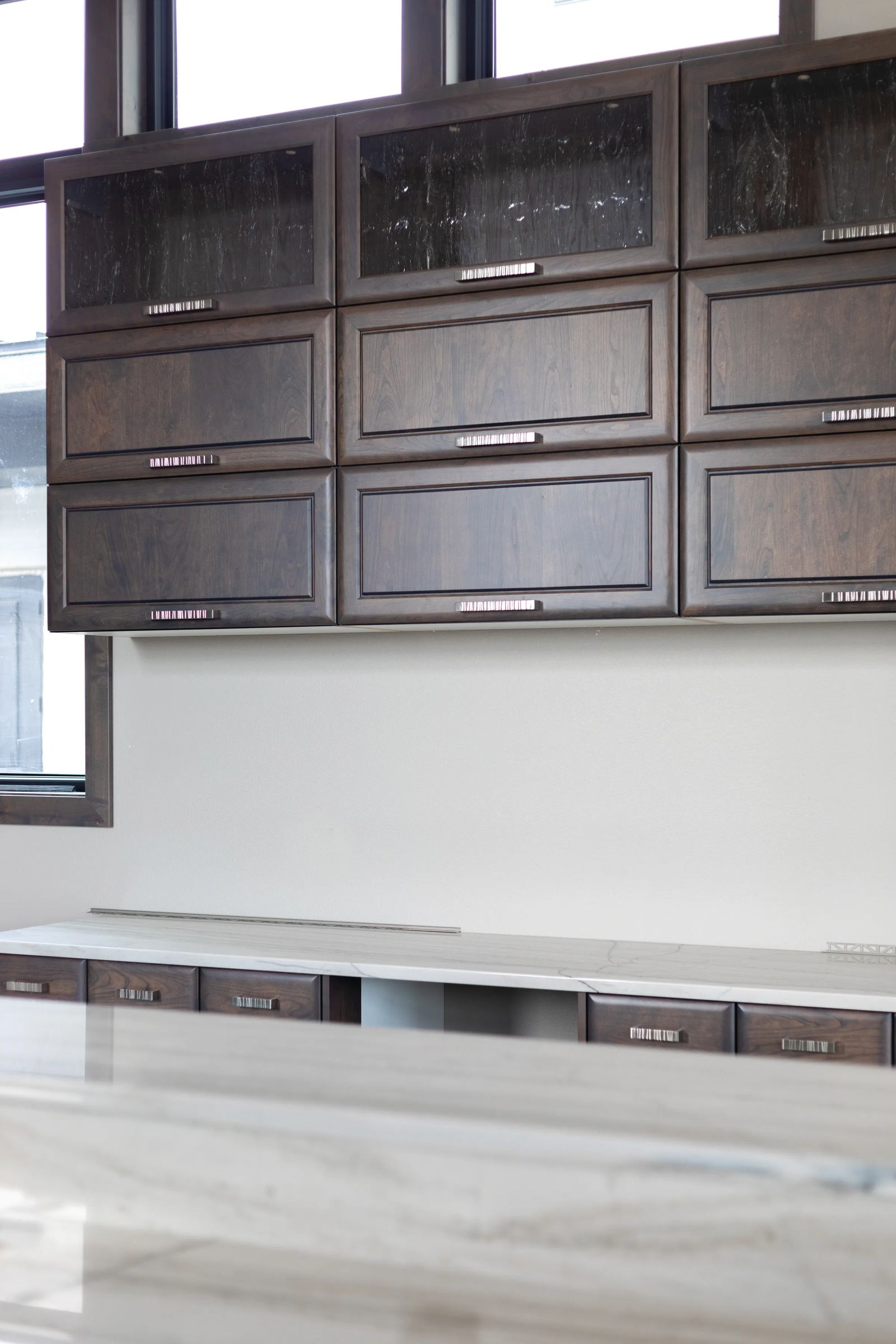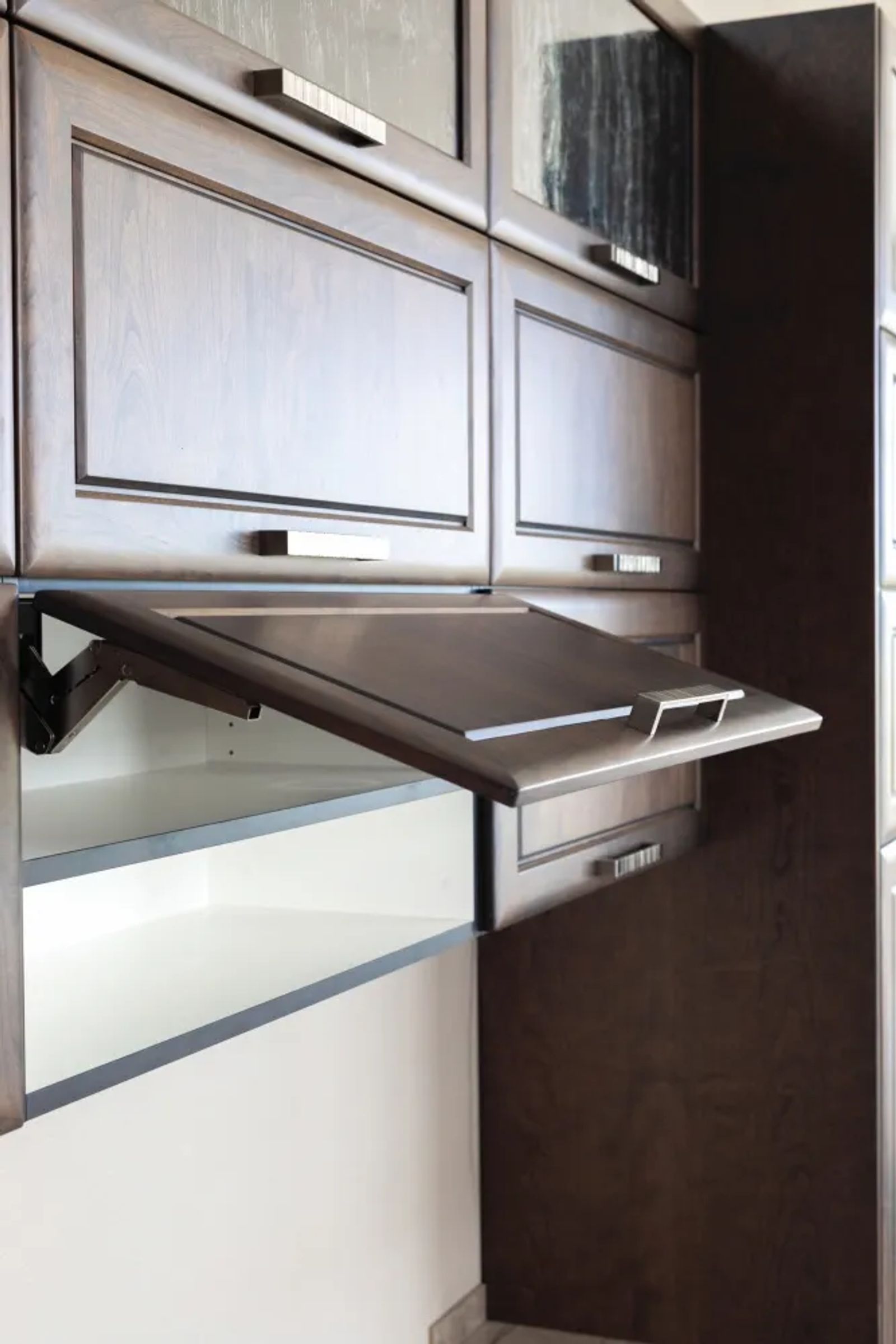 European lift doors are a unique feature in this custom kitchen. The minimalist design is both practical and beautiful.
Mac Leffler Construction
One trending hue that's hot right now is navy blue. It's no surprise the 2020 Pantone color of the year is Classic Blue (a shade of navy). From interior/exterior doors, cabinets, and accent walls, you'll find this versatile shade everywhere.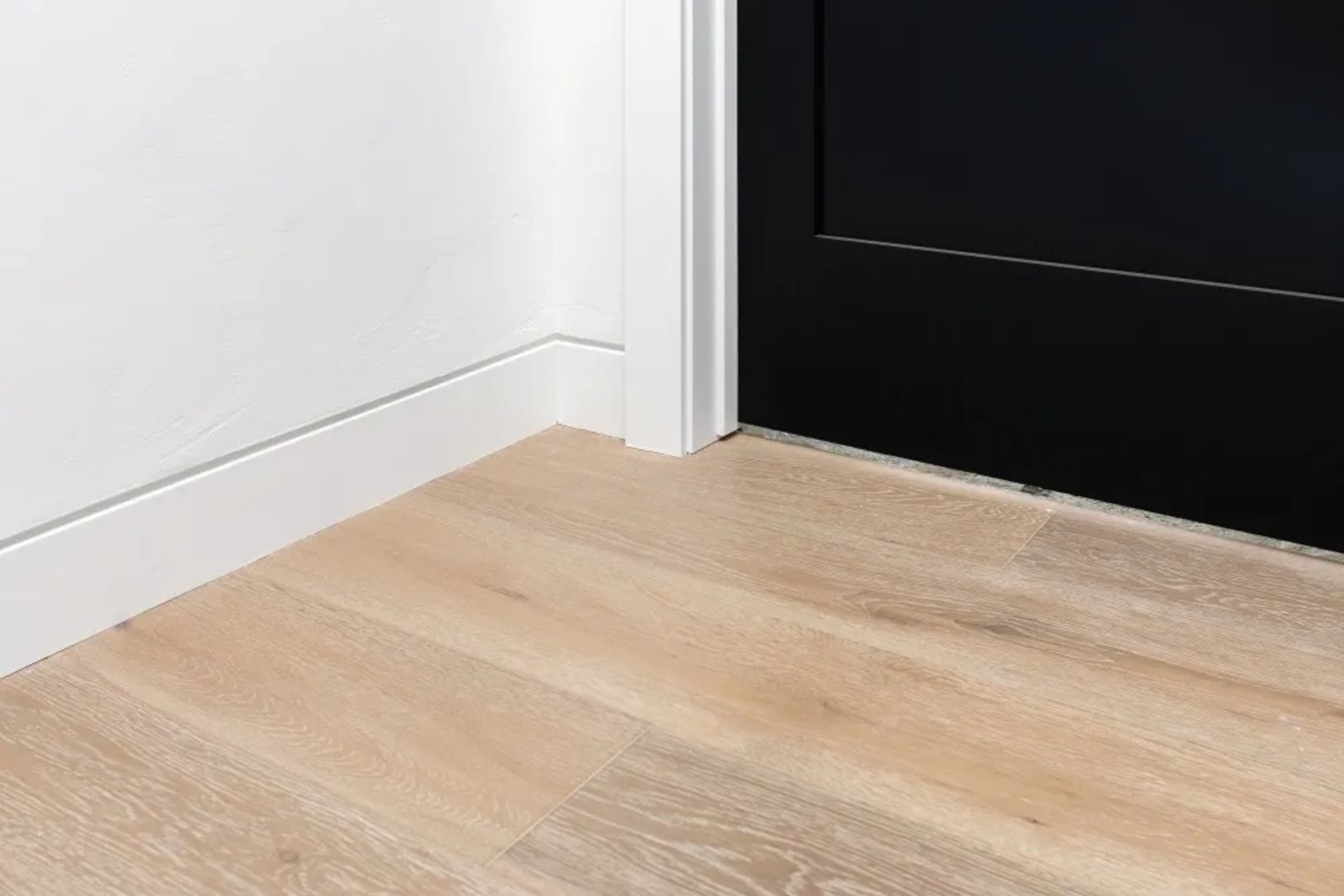 Mac Leffler Construction's 2020 Parade Home features Leffler's signature Flush Base Profile trim work.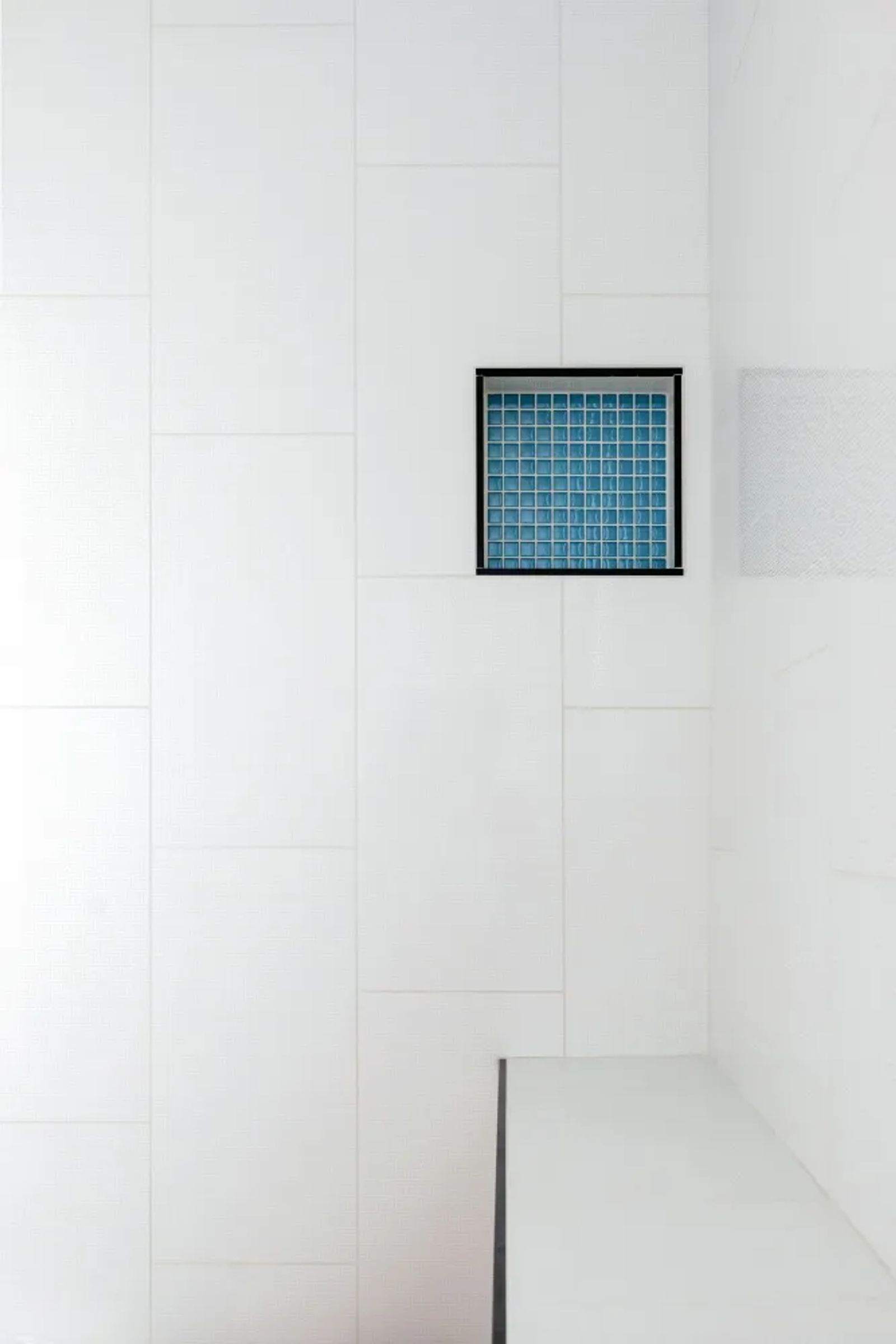 Splashes of blue are also scattered throughout the bathroom in tile touches and accent walls to provide a beautiful pop against the textured white tile.
Helgeson Construction- Silver Creek Estates
Ryan Helgeson describes his patio Parade home in Silver Creek Estates as low maintenance, high style. The lock and leave home is perfect for those looking to downsize without sacrificing high-quality construction.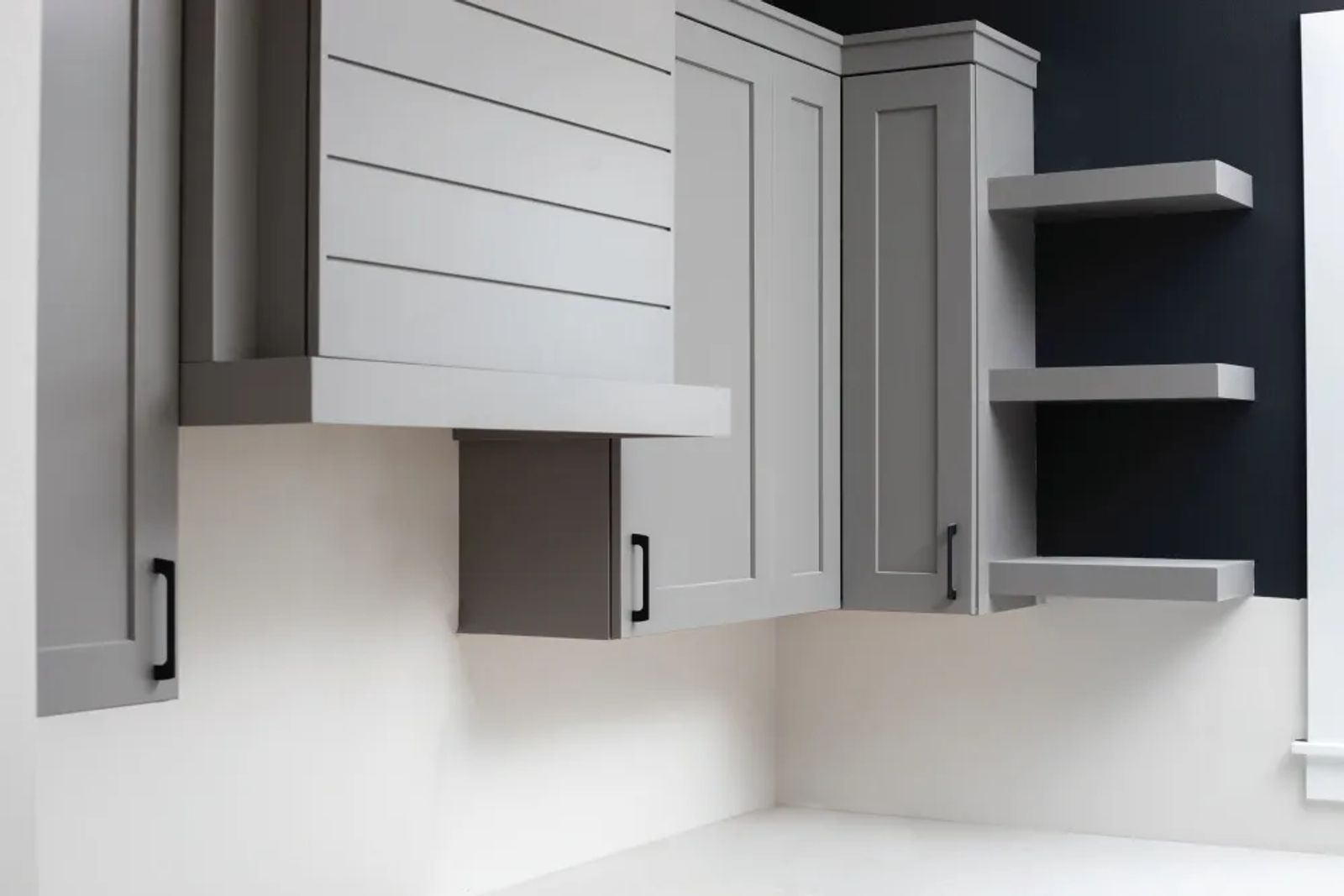 This two-toned kitchen is on trend with gray cabinetry, dark charcoal accent walls, and a white shiplapped island providing visual interest with a mixture of textures and complementary colors.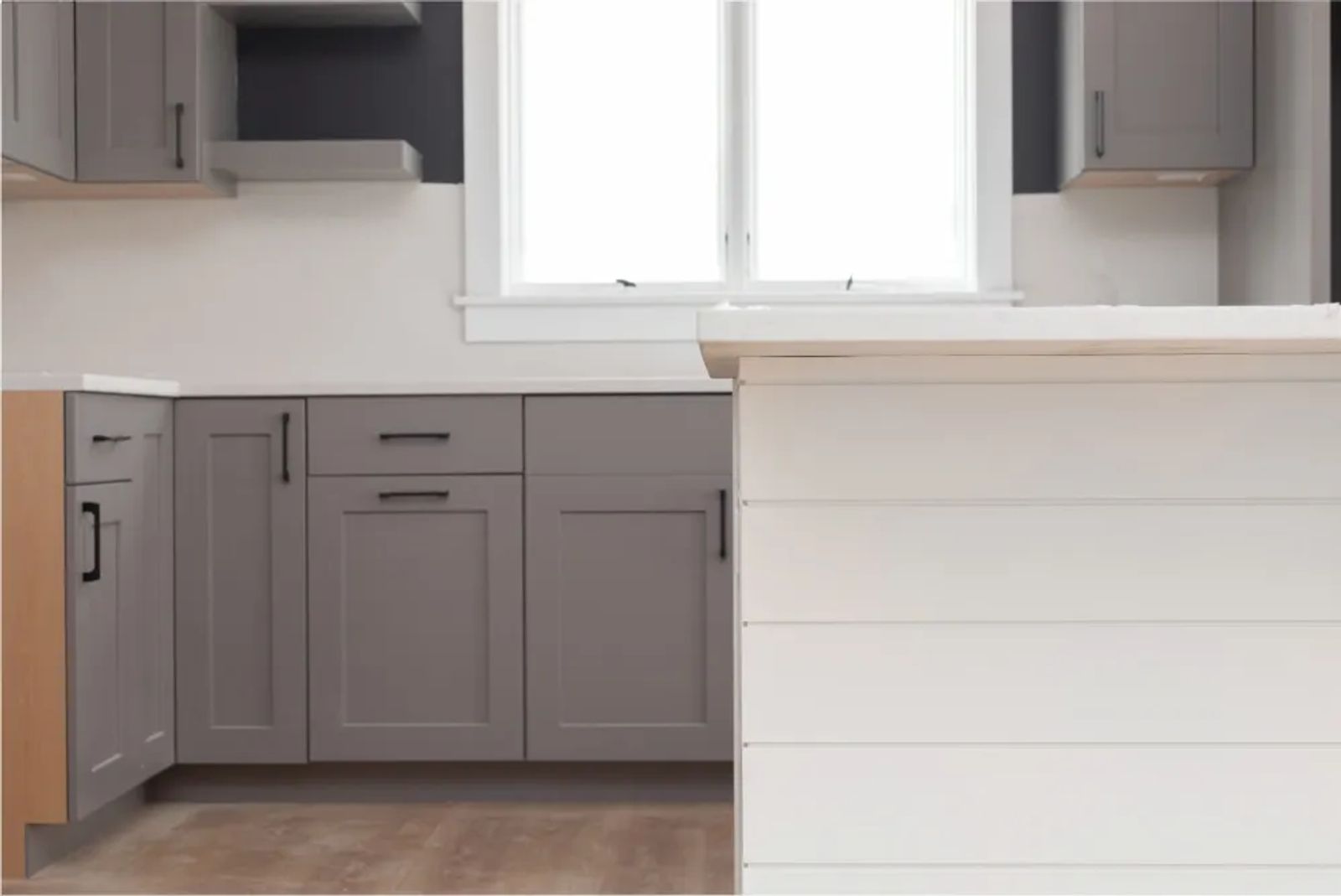 You'll find attention to detail everywhere you look in this well-designed home! A geometric accent wall in the master bedroom adds character and interest.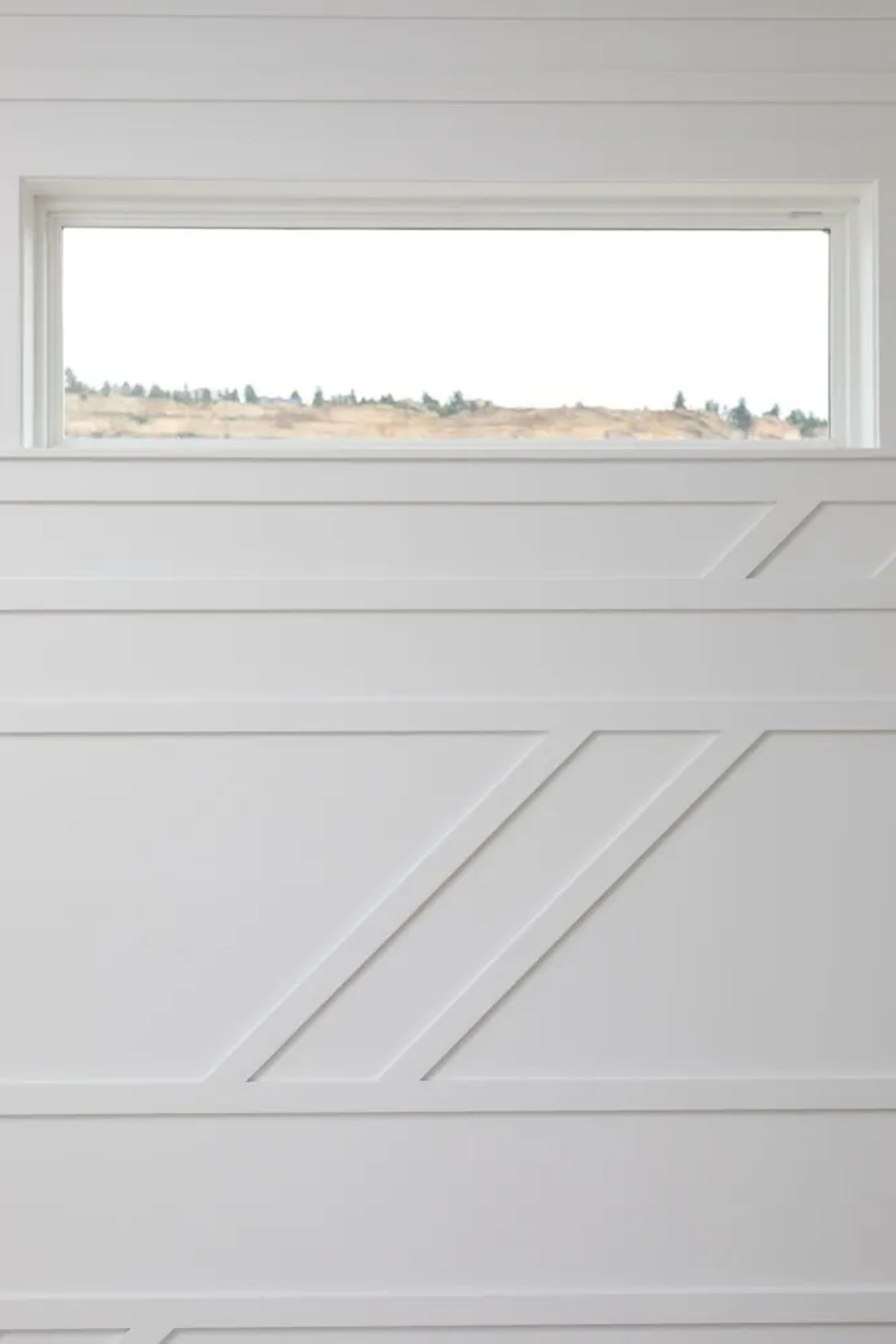 Balance
Light wood flooring and a white shiplap accent wall beautifully balance a modern black iron railing.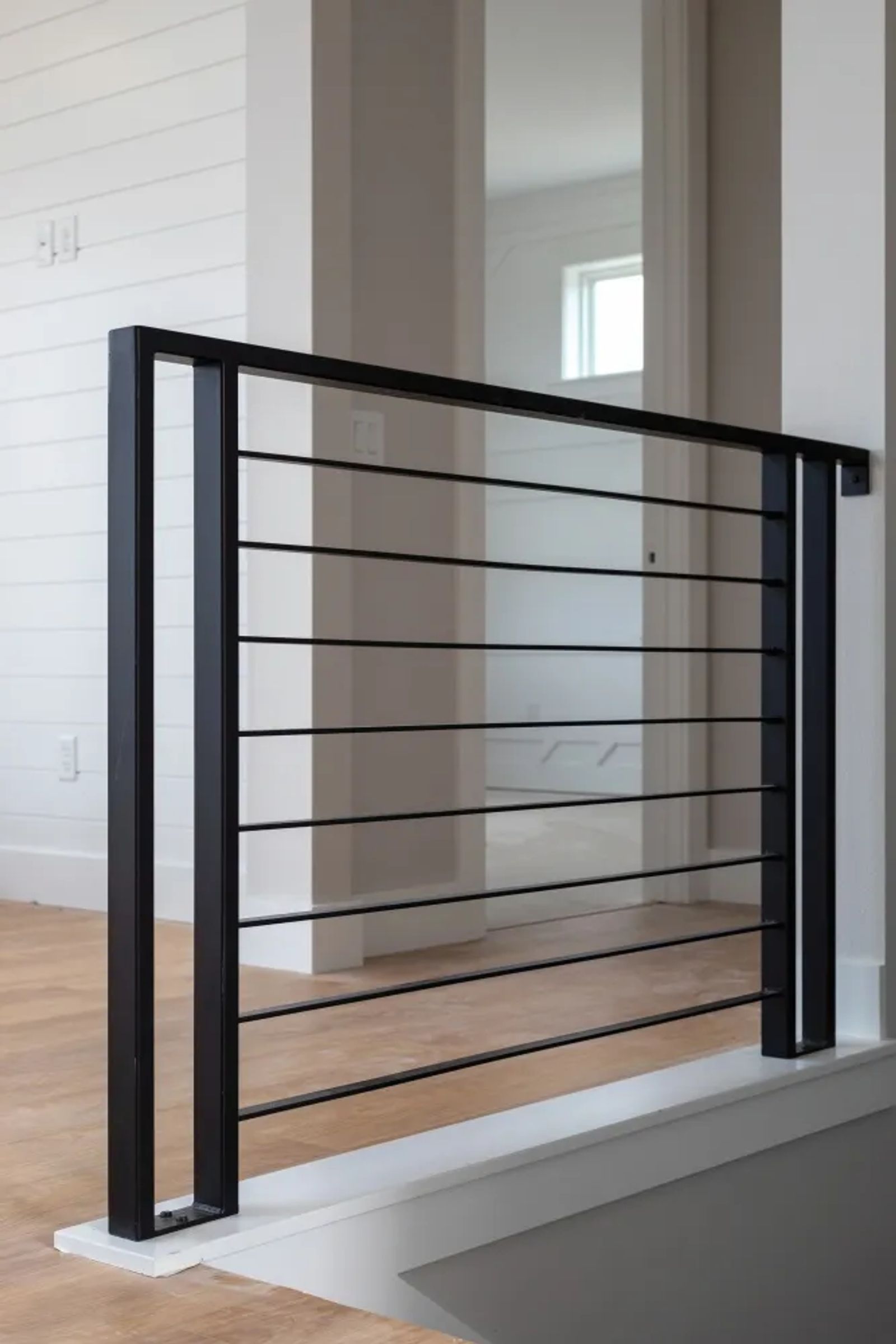 Originally printed in the September 2020 issue of Simply Local Magazine
Never miss an issue, check out SLM's digital editions here!