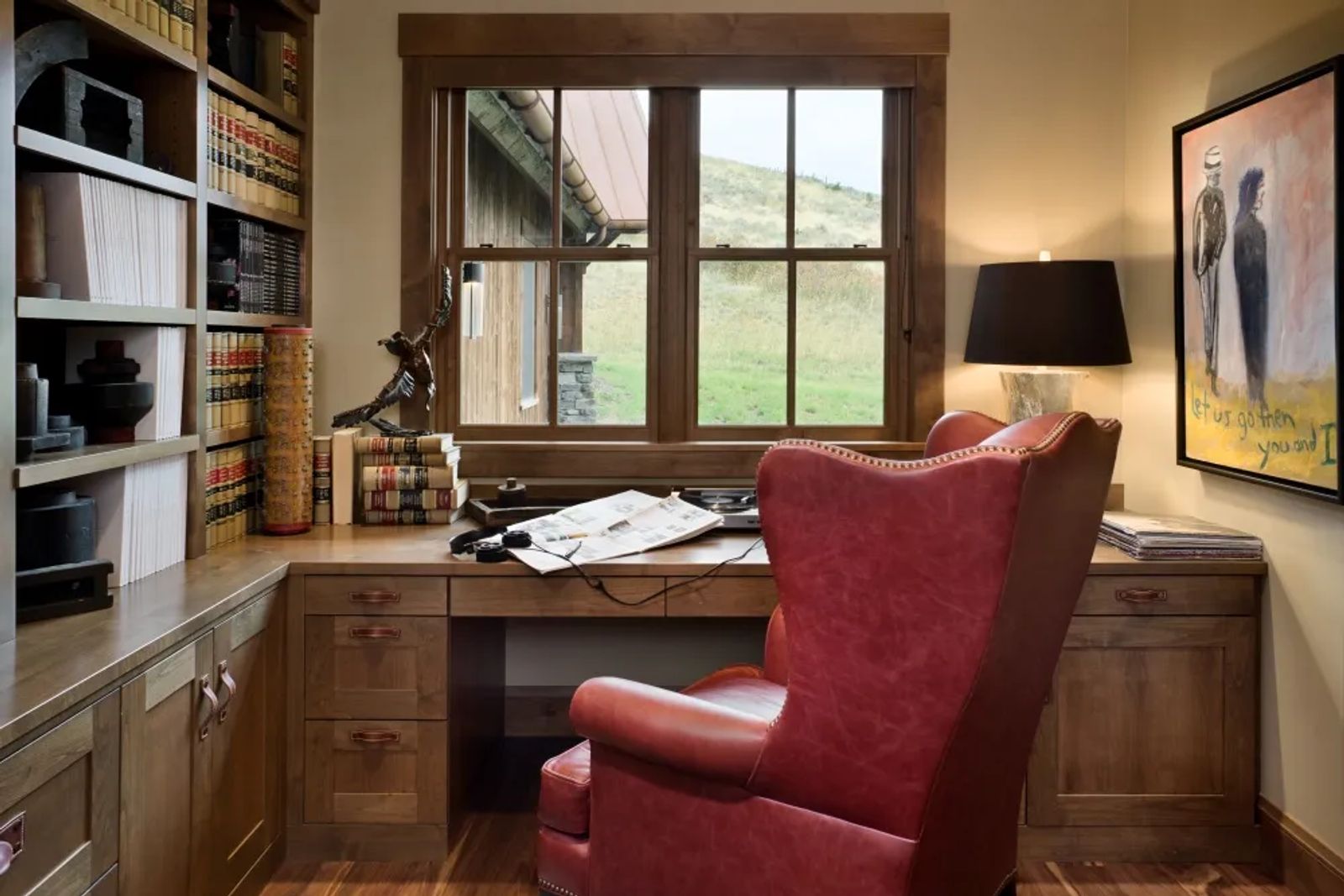 In-Home Offices with Kibler & Kirch
May 2020 | by stephanie toews | featured photo by roger wade
In our present days, many of us find ourselves working in a new way—within the walls of our homes. Jeremiah Young, Creative Director and designer of Kibler & Kirch, weighs in with some expert advice to create a home office that encourages productivity and inspiration.
When asked about ways he is personally finding fresh inspiration while working from home, Jeremiah says, "I'm mixing it up from day to day—finding spots in my home to enjoy for a time, and then moving to a new spot." He's worked on the porch, in their family room, in bed, at the kitchen table, and in a lovely corner chair he hardly ever sits in but took this chance to use. Because many of us work on laptops, Jeremiah recommends "taking this opportunity to discover new views in your home" to stay inspired.
While working from home, we may find ourselves distracted and struggling to find drive and focus, that's why Jeremiah says, "You need a space that motivates you to be your best, most inspired self. It might be surrounding yourself with objects and art that are meaningful to you or a view that reminds you why you live where you do to keep you looking forward to good things in life. "
Bringing the outdoors in is something Montanans especially appreciate. We love where we live, and we are surrounded by so much natural beauty. Textures, wood, and light, are three elements Jeremiah recommends incorporating into design to help bring nature indoors.
Wood
"A lot of times, we sense a connection to nature through the inherent texture of wood—and we know that some tree somewhere grew and gave its life to make something sturdy and lasting." In design, he makes sure to always have a good mix of painted and stained woods in spaces.
Light
"Natural light is always important to connect us to nature. A good rule of thumb is that any successful space has some element of natural light from two sides." When helping people design homes, Kibler & Kirch always tries to animate each room with light.
Color and artwork are also ways that nature can shine within the walls of your home.
Color
"The colors you selected can connect us to nature by embracing the colors of the world around us. Even vibrant colors need a dose of grounding color to make them shine."
Art
"Art reminds us of the beautiful landscape around us, and is also very powerful in connecting us to nature." Jeremiah likes to have landscape paintings in every home he designs to get the reminder of a blue sky from a picture that can lift our spirits on a gloomy day. He says landscape art is always popular and timeless because of the need to bring nature into our homes that is unending.
Not all of us may have entire rooms devoted to home offices. When working within a small space that serves as a home office, Jeremiah suggests, "Don't forget to include at least something in your small space that brings you delight. Pull something from somewhere else and let it join you in your makeshift office."
Originally printed in the May 2020 issue of Simply Local Magazine
Never miss an issue, check out SLM's digital editions here!