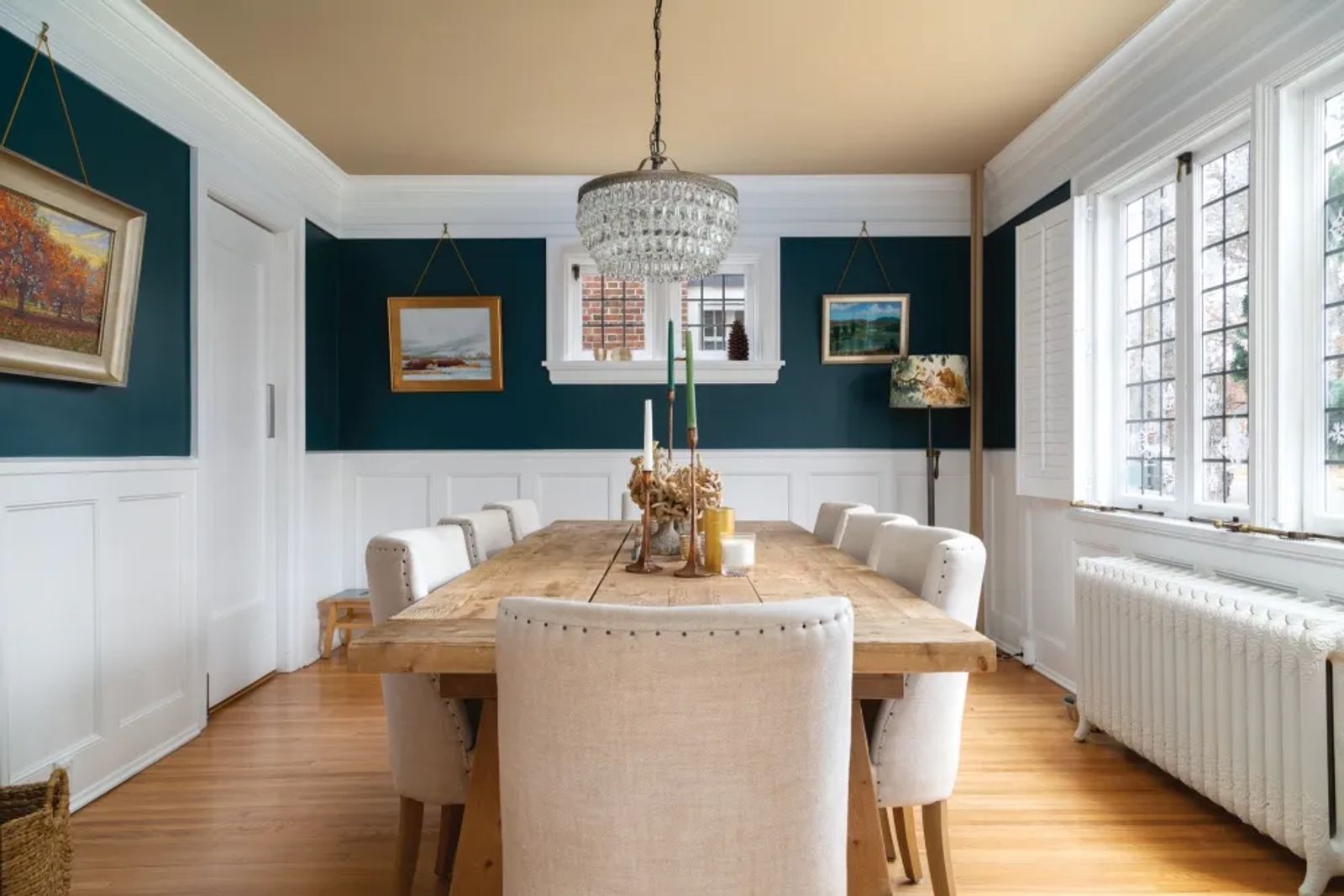 February 1, 2020 | by stephanie toews | photos by nathan satran
"The purpose of art is washing the dust of daily life off our souls." Pablo Picasso
Historic Gallery Home
Neighborly Appeal
During the process of relocating to Billings, our homeowners knew they wanted to be a part of a community where people were involved in each other's lives. While strolling along Clark Avenue, they recall the way that they were invited into a nearby home to check it out, "literally taking in strangers off the street." They then knew this was a neighborhood where they wanted to live.
When the listing for this 1914 Victorian-Era, Shingle Style home in Downtown Billings' Historic District came online, the couple "recognized the quality of historic craftsmanship, and that it had been well taken care of." Though there is evidence of changes that have happened over the century of its lifetime, most of its prior owners kept it true to its original structure.
Where Life Happens
The family, with three small children, really enjoys being together. The house is large enough for them to spread out and have a bit of space, but "no one is going missing for hours in another wing of the home." They love their natural light-filled home that is warm and welcoming and durable enough to handle a very active household. They say these are key factors in raising their kids.
The home's setting, with its historic charm and abundance of natural light, provides the ideal backdrop for displaying attractive artwork.
When asked about choosing pieces of art to display in your home, the homeowner suggests discovering what you find beautiful and then searching for something within your budget. Don't be intimidated by the process. Instead, talk to local artists and gallery owners who are often eager to help assist you with choosing art that will complement your living space and accommodate your budget.
Family Time
The master bedroom is layered with textures and flooded with natural light, it is also the perfect place for "kids to pile in to talk and play before they head off to bed for the night."
If Walls Could Talk
If these walls could talk, they would tell tales of over a hundred years of life happening within them. Stepping through the doors of this home, it is evident that it was crafted to last, a factor that this family takes seriously. It is important that they "honor the craftsmanship that it took to build something to last through generations." And they reflect that they have a hard time participating in so much of our "throwaway culture" as it exists today.
In describing their design style, the homeowner states, "We lean towards a contemporary, traditional design aesthetic. We like to watch what is trending, but we enjoy owning items that create depth, layering, and dimensionality to a space. In that vein, we need to own things that will last, are original, and have some historical value."
In closing, the homeowner offers these final words to readers, "The house is a gem, but it helps to be in a neighborhood with diversity in design. It shows that there was history and intent on individuality when Billings was developing. We could use more of that initiative in our community today."
Originally printed in the February 2020 issue of Simply Local Magazine
Never miss an issue, check out SLM's digital editions here!