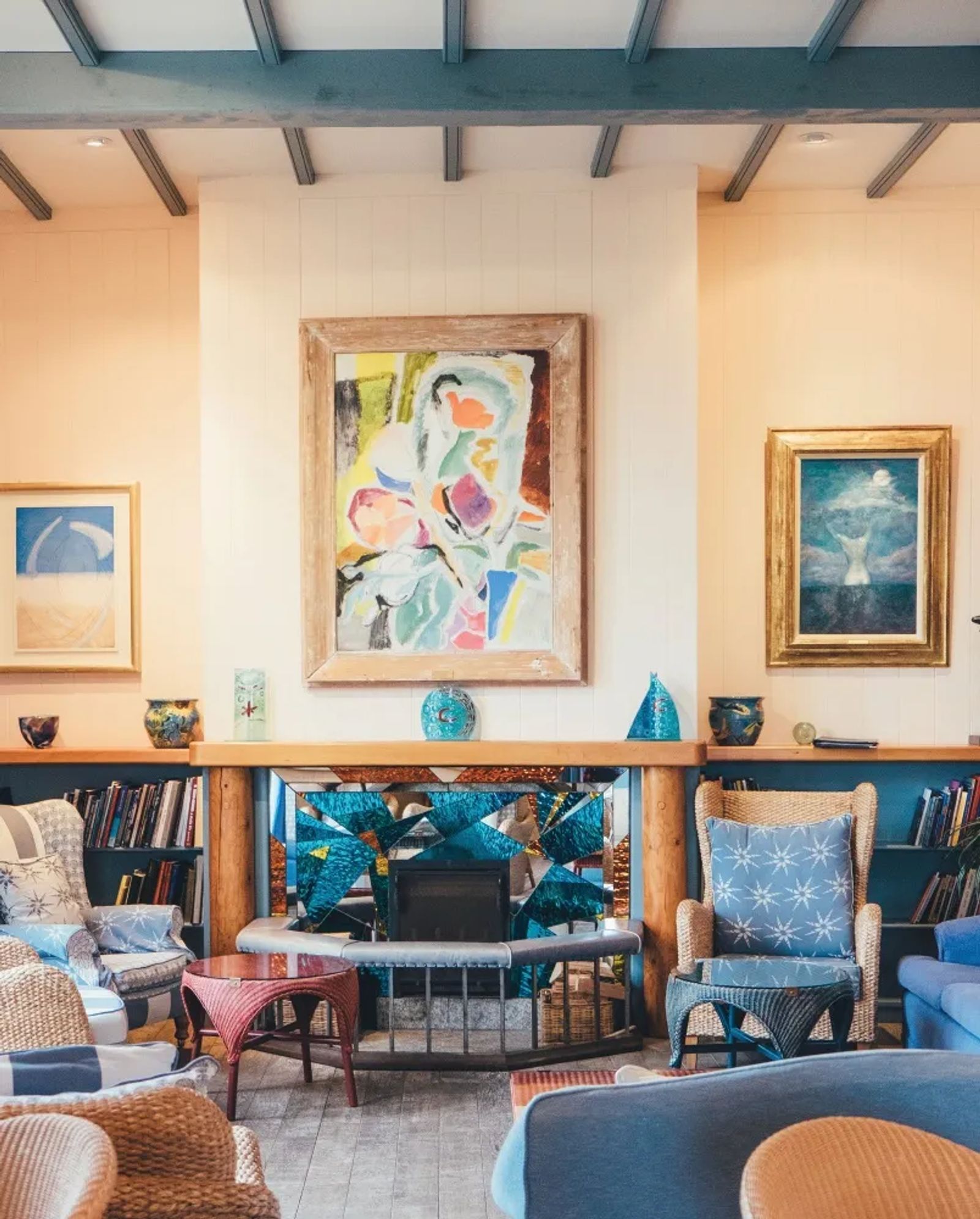 February 1, 2020 | by stephanie hobby
"Art is the activity by which a person, having experienced an emotion, intentionally transmits it to others" – Leo Tolstoy.
We've all had that experience of being completely struck by something beautiful. As the walls of Pictograph Caves attest, art has been a part of human existence for thousands of years. Whether we're marveling at Claude Monet's ability to turn paint strokes into his famed water lilies or being transfixed by the work of a lesser-known artist, art is a universal experience. Artistic creativity seems innate in our children, and we watch with eager anticipation as they learn to use crayons and paints for the first time.
And while art is everywhere, nearly all the time, it can be intimidating to enter that world. The notion that art collecting is a high-brow activity, reserved only for the most elite with million-dollar coffers, is powerful, yet wholly untrue. The reality is that getting started in buying and collecting art is entirely accessible, even with a modest budget.
Beginning to put real art on your walls can be a rite of passage, marking an official entry into adulthood, but it doesn't have to be daunting. Zack Terakedis, owner of Terakedis Fine Art and Jewelry in Downtown Billings, loves helping people understand their tastes and find art to complement their living spaces.
"You have to do a little bit of research and discover what makes you happy about being part of the process," Terakedis said. "Have you taken the time to discover what it is you like? Is there a type of art you like currently? Is there something in your home that you enjoy, and why do you enjoy it? I think that's always the first step, taking time to research what it is that grabs your attention. That taste is going to evolve, so you need to be open to that idea too."
The research component is fun; visit galleries and art museums with your spouse and talk to them about what they like and why. Don't be afraid to ask lots of questions; sometimes, your appreciation for a particular piece will change if you understand the process of how it was created. Gallery owners and museum docents are there to help people understand and appreciate what they're seeing; these institutions exist to promote artists and art while educating people about why their work is important.
Fortunately for residents of the Magic City, our relaxed culture makes it easy to access and understand fine art. "Most of the institutions here are really laid back and are more about people interacting. There are very few places that won't give you the time to talk and learn, but also the freedom to walk away and discover what you want to discover," Terakedis said.
Between the recurring Billings ArtWalks, meeting local artists at various events and classes at places like Crooked Line Studio and the Yellowstone Art Museum, and visiting the many studios in the area, there are plenty of opportunities to enhance your appreciation of what artists are doing.
"You have to make a choice to get over your own fears, and all of us have been through that," Terakedis said. "There are those who make themselves feel better by contributing to that feeling, but most people here want you to learn and appreciate and spend time in galleries and find those cultural amenities."
The next step is determining your budget. You might really love a particular artist's style, but what you've seen from them is beyond your reach. Ask the gallery owner if there is something else by that artist that might not be as costly and start there. Many times, something will be available within your budget, whether it's earlier work from the same artist, or something smaller or similar. Another option is to talk with the gallery and see if you can pay something off over a year, while enjoying it in your home, so ask about payment plans.
Art auctions are another option, but Terakedis offers a word of caution. "That's where the plug for galleries and art institutions comes in; we guarantee what it is. If you buy at an auction, you're probably getting a piece from an artist you like, but there's no guarantee in its quality or whether it's a reproduction. You generally get what you pay for."
Finally, please work with the gallery to decide where it will reside in your home, what your existing color palette is, and size constraints. Sometimes the gallery will even let you borrow a piece to ensure it's the right fit before committing to a purchase.
If it doesn't work, keep trying. You never know when you'll cross paths with that perfect piece, but you're more likely to find it if you know what you're looking for.
Originally printed in the February 2020 issue of Simply Local Magazine
Never miss an issue, check out SLM's digital editions here!