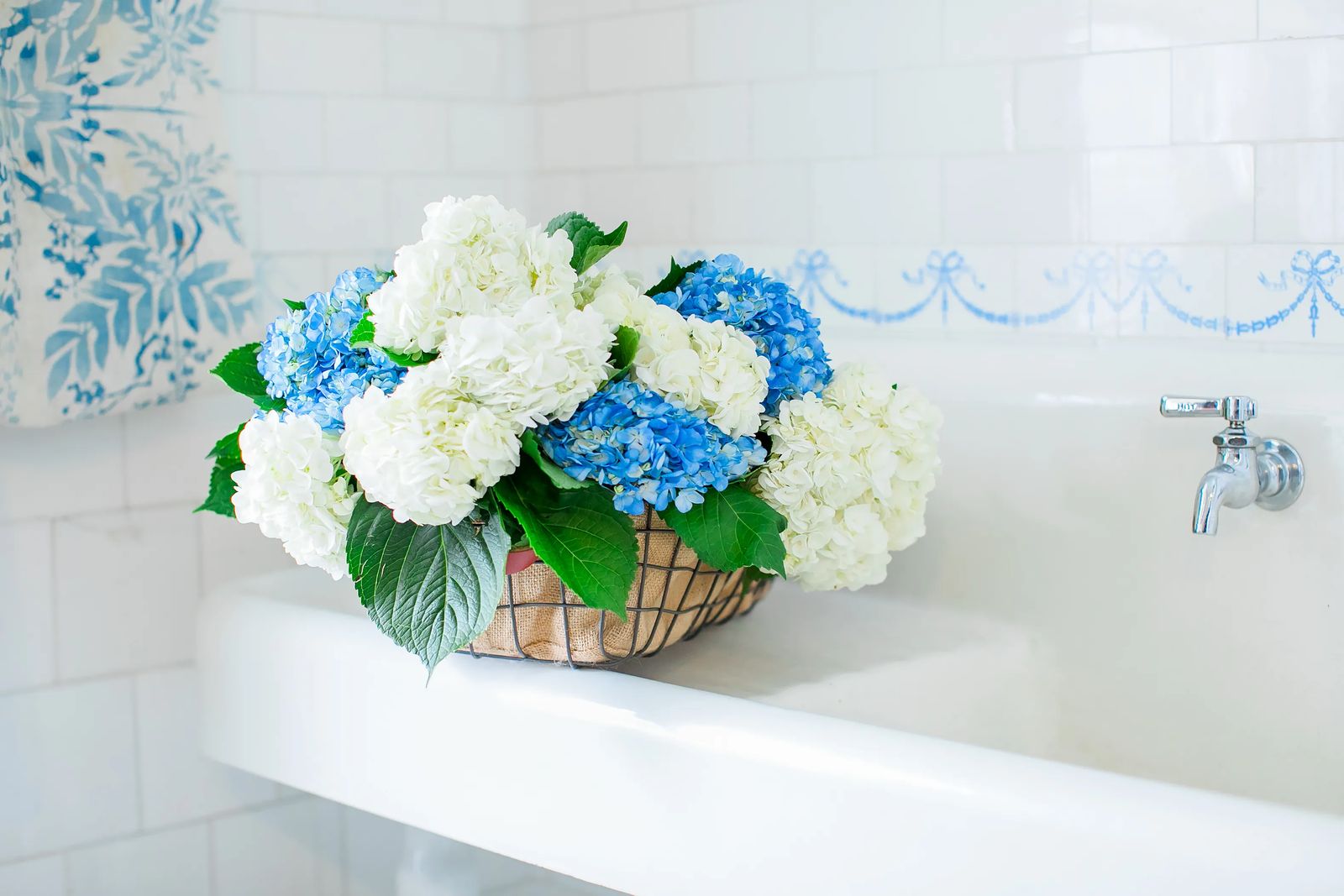 In Bloom: Tips for at-home floral design
March 1, 2020 | by stephanie toews, photo by lovely hitchcock
Purchasing flowers by the stem can be a reasonable way to incorporate fresh blooms into your home's décor, but you might be intimidated at the thought of arranging them on your own. Sheri Murphy, owner of A&E Floral in Billings, offers some designer tips for the at-home flower-arranging novice.
Supplies-
Sheri suggests having all of the appropriate supplies on hand to make your arrangements. Including vases or waterproof containers, pruning shears, or scissors.
Greens-
Don't forget to grab some greenery for your at-home arrangement. "Make sure to have some greenery as it serves a great purpose as a mechanical base," Sheri adds that once you have greens placed in your vase, the floral stems will be more apt to stand up without shifting around.
Prolonging flower life-
To make flowers last as long as possible, Sheri says three factors are essential: trimming stems, providing nourishment, and keeping the water fresh and clean. "Cut stems at an angle when you arrange them to prolong the attractive life of the flowers in your arrangement." This will allow stems to absorb water more effectively. Also, don't forget to always use fresh water and a floral preservative in the water. "Never use sugar, soda, or anything but floral food preservative." Finally, repeat the process every three days, "dump out the stale water and add new water until the flowers have wilted."
Think outside the vase-
"Have fun with your floral creation by using a repurposed container such as a galvanized tin." Think outside the box of traditional vases for your arrangements; use a teacup and saucer, repurposed wine or liquor bottle, antique silver bowl, glass water pitcher, or a pair of rain boots for spring. Search for one-of-a-kind containers at thrift stores and garage sales. The possibilities are as endless as your imagination.
Creative confidence-
If you lack creative confidence, remember, "Flowers don't have to be perfect to be beautiful." Sheri says, "The trial and error of the experience are part of the fun of it!"
Florists are experts at arranging flowers, so don't be afraid to consult with them about which stems might pair well together. She adds that just as artists use the color wheel, it is a great guide to keep in mind "to create spectacular color combinations." As an expert in the industry, Sheri keeps up-to-date on the latest trends and products. She loves to help customers and answer any questions they might have. "I encourage people to play with flowers and have fun doing it! Each arrangement is as unique as the person designing it."
Originally printed in the March 2020 issue of Simply Local Magazine
Never miss an issue, check out SLM's digital editions here!