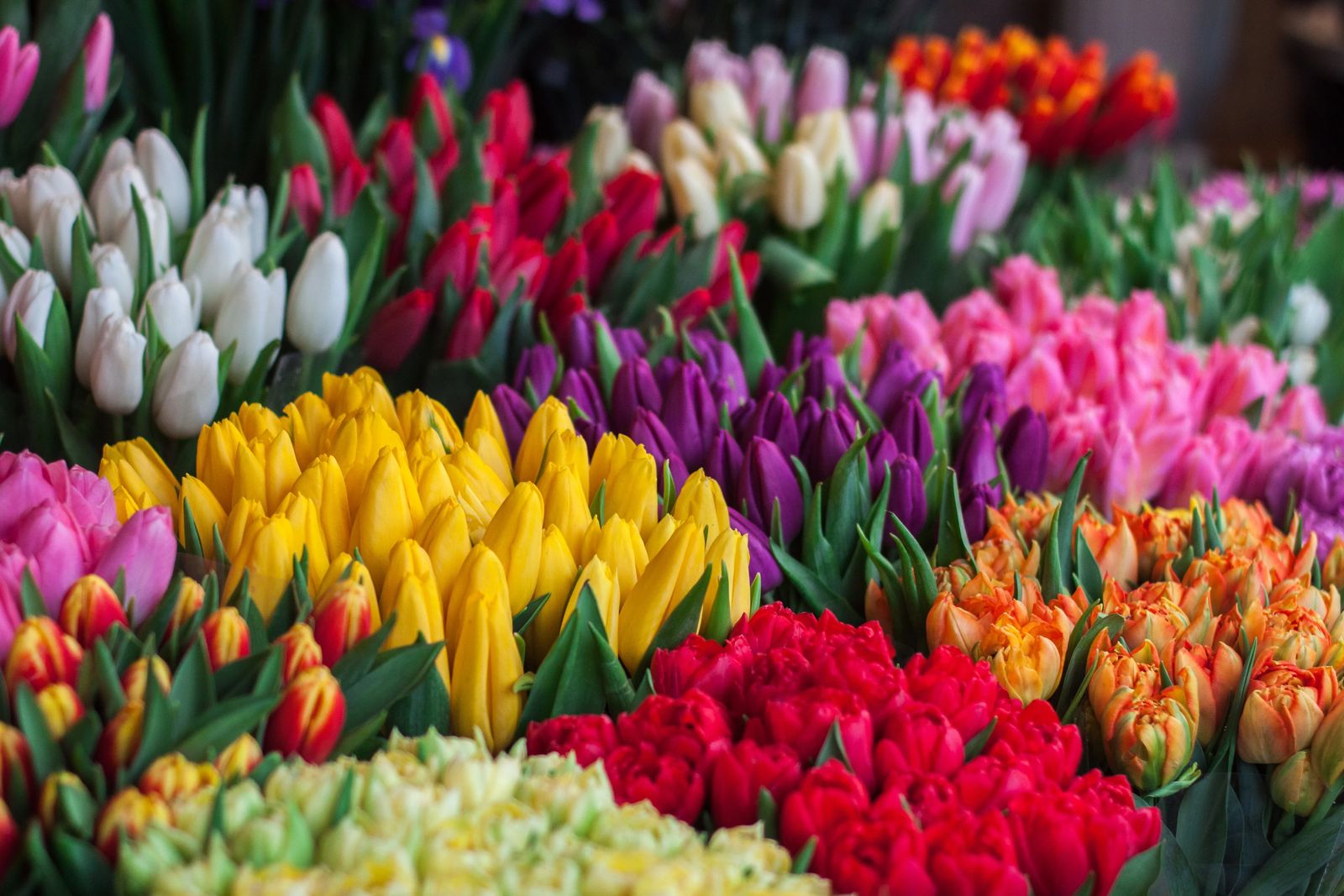 The Benefits of Fresh Flowers
March 1, 2020 | by rebecca stewart
Before we know it, the world around us will be alight with new life; flowers and trees emerging from their long winter's nap. With longer days under a brighter sun, the first peek of buds blooming are a literal breath of fresh air and just what we need after a long - or maybe more accurately, this year - odd winter.
The vibrant colors of flowers, the green of the trees – green, the color of nature that symbolizes growth, harmony, freshness, and fertility, according to Color Wheel Pro - bring joy with their appearance. It's no surprise, then, that flowers and plants have been shown to have actual health benefits. The results of a 2008 study by Seong-Hyun Park and Richard H. Mattson, researchers from the Department of Horticulture, Recreation, and Forestry at Kansas State University, provided strong evidence that contact with plants is directly beneficial to a hospital patients' health (sciencedaily.com).
In fact, the study showed that patients with plants in their rooms had significantly fewer intakes of pain medication, more positive physiological responses (lower blood pressure and heart rate), less pain, anxiety, and fatigue, and better overall positive and higher satisfaction with their recovery rooms than their counterparts in the control group without plants in their rooms.
Locally, we checked in with Sheri Murphy, owner of A & E Floral, for some insight on the effects of fresh flowers that she's experienced firsthand over the 10-plus years she's been in the floral industry.
Personally, Sheri's love story with flowers began in a floral shop that her biological mother worked in when Sheri was young. She recalls, "I immediately fell in love with the idea that one day I may be able to do what they were doing. Ladies standing around a large table, making beautiful designs with fresh flowers, and talking and having a good time. The smells were amazing, and the amount of glitter was out of this world."
Since breaking onto the scene in 2010, Sheri and her team have had the opportunity to create floral arrangements for the best moments in people's lives, along with the most difficult. She notes that they love working with brides, making every detail count for their special day, but it's the sympathy flowers that have earned a special place in her heart. Sheri explains, "Making the casket spray or standing easel for a service to represent someone's loved one is a very special thing. It's important to me to make the difficult time easier with beautiful flowers." In fact, Sheri makes sure to provide a personal touch in her floral designs by incorporating something they loved, like a cowboy hat, for example.
It's not just special occasions that are cause for giving flowers; you could say that just because flowers are sometimes the most special of all. The giving of flowers – long admired for their color and beauty – can be traced back to the ancient Greeks. Through the ages, the giving of flowers has continued to flourish; indeed, different flowers – from type to color – send different messages and offer different benefits. Sheri notes that the staying power of flowers could certainly be contributed to their versatility – they brighten a room and lift a mood, helping people feel and think better, "flowers can be given on a special occasion or simply to tell another person you care; flowers continue to be appreciated as gifts for their beauty."
Sheri adds that, in addition to all of the benefits we've discussed, sending flowers is such a beautiful gesture. It matters that the sender took the time and effort that goes into the process of sending fresh flowers, something that perhaps carries even greater significance in today's culture of busyness.
As the floral giving go-between, Sheri treasures her role as owner and operator of A & E Floral. She shares that she considers it a great privilege to be a part of this community, serving customers with the freshest flowers from all over the world. For her team, it's all about adding the personal touch and out-of-the-box style, their determination to help make a wedding or a funeral, and everything in-between as precious as they can.
As winter gives way to spring, bring the outdoors in with fresh flowers and all the joy and benefits they have to offer.
Originally printed in the March 2020 issue of Simply Local Magazine
Never miss an issue, check out SLM's digital editions here!