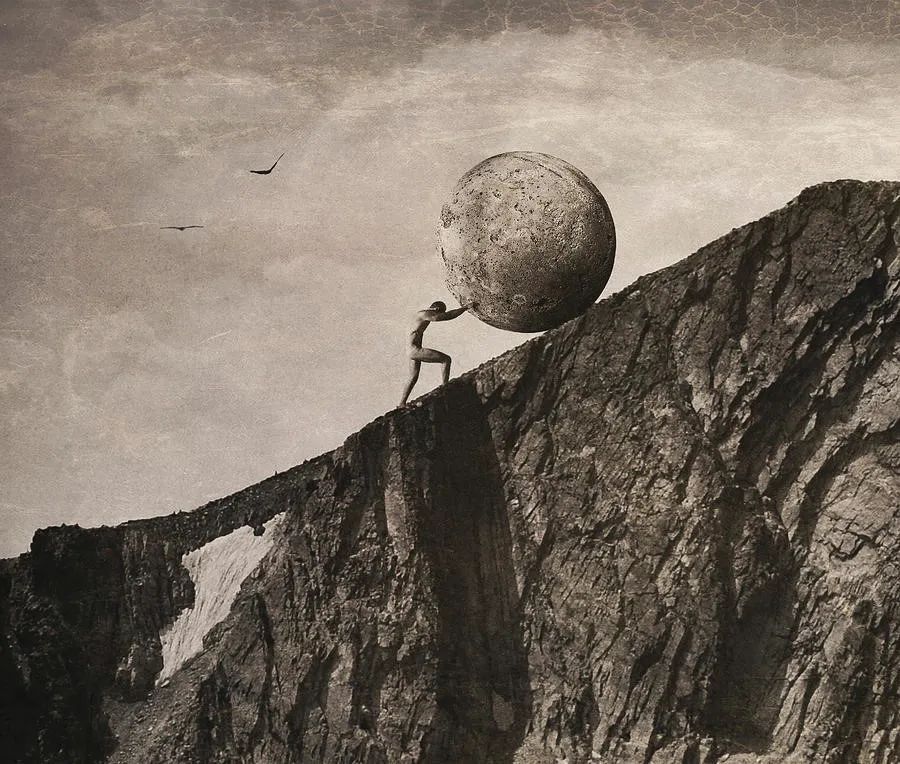 Sisyphus is Us
December 2021
Like Rihanna urged, "So put me in work work work work work work," our newly elected council members and city officials are ready to get back to the grind. After months of the campaign slog, the fundraising, the door knocking, the public forums, and the anxiety of waiting for final election results to be released, councilpersons-elect quickly voiced their eagerness to … get back to work. Emails and Facebook posts from the three Billings Chamber-endorsed candidates highlighted their enthusiasm. "I can't wait to get to work," read an email from Jennifer Owen, recently elected to represent Ward 2 in Billings Heights. Ed Gulick, who replaces a term-limited Councilman Yakawich in Ward 1, had a post on his Facebook, "Ed cannot wait to hit the ground running…" And a message on newly elected Ward 5 representative Tom Rupsis' page declared, "Now the real work begins, and I'm ready to go."
Likewise, our police and fire chiefs, St. John and Valdez, shared the same sentiment as Councilman-elect Rupsis: now the real work begins. With the passage of the public safety mill levy and the addition of $7.1 million to public safety needs in Billings, the police department can begin hiring the personnel necessary to get a handle on violent crime while the fire department begins implementation of their mobile response teams to help reduce response times.
'Tis the season to show thanks, and I'd like to offer mine. I mentioned in a previous article that Billings citizens are doers; we get things done. I'm thankful to live in a community of unrelenting doers. Whether our businesses, our people in elected office, our police, or our firefighters, we're a city full of folks imitating Sisyphus, the Greek legend sentenced to forever roll a boulder uphill. Our goal is not to be done with the work but to embrace it and be defined by it.
Numerous challenges lie ahead. We've got ongoing work on the public safety front while workforce and housing issues continue to hamper our businesses. Those rocks ain't gonna roll themselves. So your Billings Chamber is ready to get to work.
Originally printed in the December 2021 issue of Simply Local Magazine
Never miss an issue, check out SLM's digital editions here!