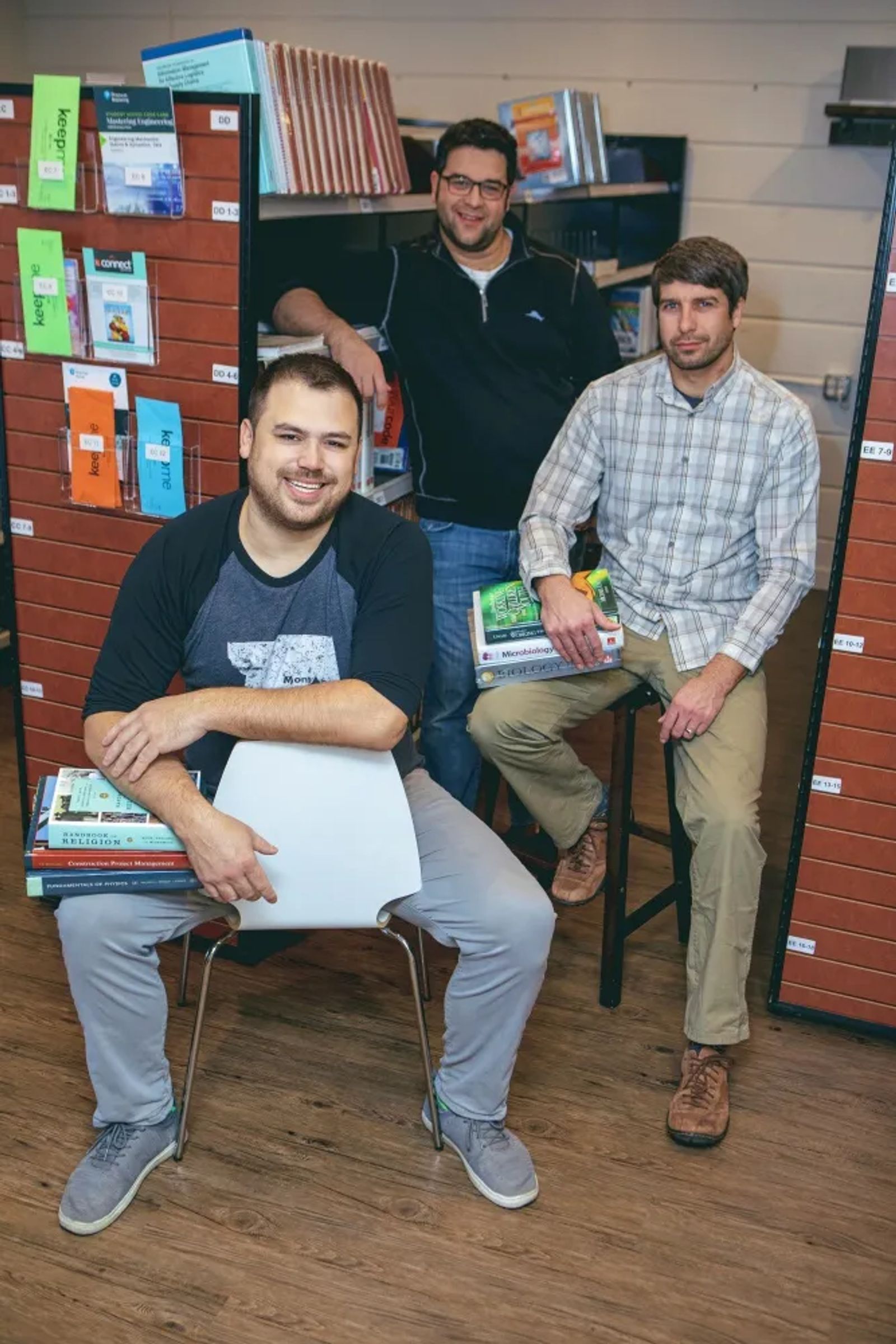 December 2020 | by lauren zent | photos by lovely hitchcock
Most college students attend classes, go to football games, attend other athletic events, and maybe spend some time in the library or snacking on ramen. However, for Jacob Troyer, his experience was slightly different. Troyer developed a textbook company to save costs on high bookstore costs. This dorm room idea has turned into an even bigger enterprise as time has passed. He now owns and manages a worldwide digital textbook company called PageLess. 
"PageLess is a textbook search engine that saves students money by reducing complexity and increasing options in ways no one else is doing," Troyer explains. "We don't sell anything, and PageLess is free for students. We get paid by our affiliates, like Amazon.com, when students choose to make purchases through our site." Troyer has bought and sold textbooks for over 17 years now.
PageLess is unlike any other textbook company. "We have no traditional supply chains. Rather, we rely on big data, proprietary software, and an intimate knowledge of online marketplaces and course material to operate. Our talented software developer, Michael Troyer, had an epiphany one day last year. He realized he could use our special knowledge and existing toolset to help any student save money on their course material - and we could help them in ways no one else could. PageLess was born," Troyer says. 
To use PageLess, a user would go to the website (pageless.us), search for the book one might need by title or number, and allow the tool to find the text you need at the cheapest price. 
According to Troyer, the company completes three things for users:
It puts students in control by giving them every option in every format for the content they need. There are more options than students think--even for things like access codes and other digital material.
 It simplifies class material into its component parts. Publishers make a ton of money on high-priced "packages" that contain more than one item and must be purchased new. We've found that if we break that package down into its individual items, students can save a ton of money - especially if they don't need redundant or pointless material in the package.
 It compares prices for all buying and renting options across the Internet to find students the best deal after deciding what to buy/rent.
This may seem like a simple idea, but no one else in the world is doing this. PageLess is unlike any search engine or shopping site. PageLess focuses on content search rather than an item search. 
Troyer prides himself on the efficiency and cost-effectiveness of his innovative tool. "This past semester, one student named Chris was facing a $565.00 bill for his class material. This was the lowest price on the Internet—not in his bookstore. After PageLess did its magic, we got Chris all the content he needed for class for $171.00," Troyer says excitedly.
"PageLess feels good because it's all about helping students, and the more disadvantaged a student is, the more PageLess can help. Yes, PageLess saves students lots of money, but PageLess is also a guide, leading each student through the often overwhelming task of buying course material," Troyer reveals.
For Troyer (and his team), the dream of PageLess is just beginning. After overcoming several obstacles regarding textbook complexities, solving a problem no one even knew existed and then mastering the digital platform, PageLess is on a good path. "It makes my head hurt even now," Troyer says when thinking of the obstacles the company has dealt with.
"My dream is that someday millions of students use PageLess to find and save on their books. Unfortunately, dreaming doesn't accomplish dreams," Troyer laughs, "It takes hard work and more than a little luck to achieve ambitious goals of this nature."
PageLess has been a group effort to get to where they are as a company today. Troyer is the primary owner of PageLess (and the original founder of his own textbook company, JT Media Inc). He works with two partners who help him daily:
"Michael Troyer, my brother and the brilliant programmer who made PageLess possible. PageLess was also his original idea. My other partner is Ben Sherman, who handles much of the day-to-day operations of our company and who is multi-talented in research, design, and navigating complex systems," Troyer explains. He adds that the support of family, friends, and wife, Michelle, have kept his dreams alive and keeps him going.
PageLess continues to be innovative and is creating gains for student pocketbooks everywhere. With customers across the globe, PageLess is recreating how college books are purchased and used. PageLess really is "Textbooks Simplified."
For more information about utilizing PageLess to save money on textbooks, check out their website: pageless.us.
Originally printed in the December 2020 issue of Simply Local Magazine
Never miss an issue, check out SLM's digital editions here!