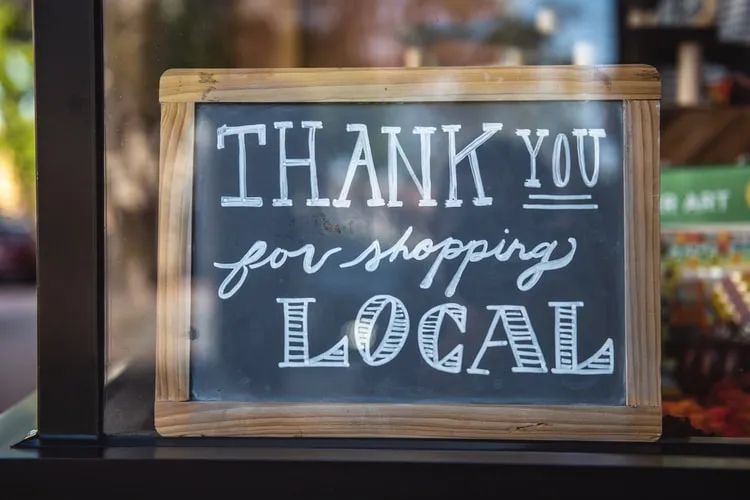 Extending Small Business Saturday to Every Day
With the holiday season upon us and the pandemic showing no signs of magically disappearing, we are more aware than ever before how imperative it is that we support our local businesses. For years, Black Friday might have dominated day after Thanksgiving shopping, but for the last 10 years, it has been Small Business Saturday that rounded out that shopping extravaganza.
One day of shopping locally will never get the job done, though, right? (Remember, spending your hard-earned dollars locally genuinely makes a difference.) Plus, this year, we probably don't so much want everyone descending upon the stores all at once. With that in mind, businesses are embracing an extended approach to the deals they are offering. And in Billings, we're pushing beyond Small Business Saturday and are shifting focus to the "Keep the Cheer Here" campaign.
The Billings Chamber of Commerce rolled out this 5-week campaign ahead of the most infamous of shopping weekends, running November 16-December 21 with a focus on shopping responsibly and shopping in Billings. Here's how to play:
Pickup up a game board at participating businesses or by CLICKING HERE. (Take a peek at the boards below)
Visit any of the participating businesses listed on the page and have them initial your game board. (Like the new Simply Local Marketplace!)
Visit any 10 businesses and receive one entry for the weekly prize basket. Participants can submit weekly.
Get a BINGO and receive two entries to win a weekly prize basket! A BINGO consists of collecting all businesses in a row vertically, horizontally, or diagonally. Participants can submit weekly.
Take a picture of your game board and email it to info@billingschamber.com to be entered to win the grand prize each week.
Shopping online or in-store? Share how you shop responsibly this holiday season to also be entered to win a prize. Use the hashtags: #BillingsChamber #BillingsShopsLocal #MontanaAware #ShopResponsibly #VisitBillings
2020 has been a wild ride with no shortage of hard things and it's getting more difficult every day to truly believe that "We're in this together, apart." As we head into this season of gratitude, joy, and wonder may we actively do our part and remember what it means to be the good neighbor and Keep the Cheer Here.