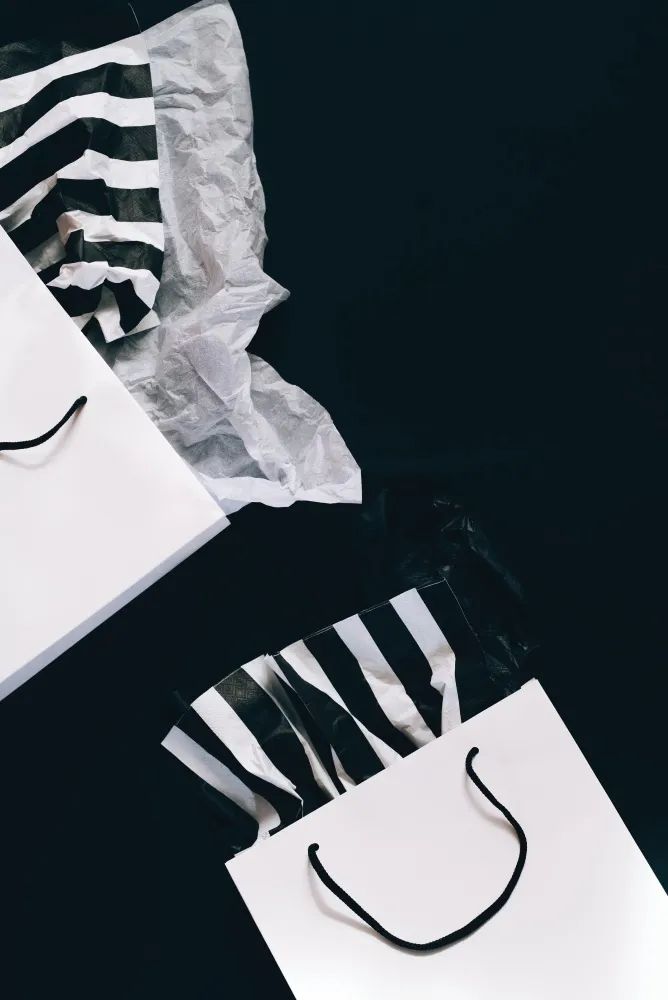 Shop Until You Drop: A Black Friday Guide
November 2023
It is truly the most wonderful time of the year! The turkey has been carved, the leftover stuffing is tucked safely in the fridge, and barely a crumb remains of the pumpkin pie on Grandma's signature platter. It's officially Black Friday in Billings, and the town is about to come alive with the hustle and bustle of shoppers searching for steals and deals. From the casual browser to the hard-core "shop until you drop" consumer, there is usually a method to the madness. Shoppers plan out their routes, starting in the early morning, armed with nothing but a cup of coffee and a dream to find the perfect gift for everyone on their list. Read on to find a rundown of the can't-miss spots on one of the most iconic shopping days of the year. Let's start at the beginning, shall we?
BUT FIRST, COFFEE
As the saying goes, "You can't buy happiness, but you can buy coffee, and that's pretty close." Before embarking on an early morning spree, fueling up on that magical bean juice to get you through the day is essential. Several local roasters serve the perfect start, from a decadent blended drink to bare-bones drip coffee. Big Sky Coffee Roasters is located in the heart of town at 1939 Grand Avenue. Family-owned and operated, Big Sky is "dedicated to crafting specialty artisan coffee" while supporting its local Montana community. Their menu is filled with delectable flavors of brews roasted in-house, including a Yellowstone blend with notes of bittersweet cocoa, toffee, and orange. If you need extra motivation before hitting the sales, they also offer blended frappes with Red Bull mixed into a caramel or vanilla base. Another option, newer to the Billings scene, is Blacksmith Coffee, located both Downtown and on the West End. The name is a nod to Grandpa Ben (Bernard Willems), whose passion for crafting high-quality products with his family led to a brand that fulfills his legacy of hard work, family, friends, and faith to live on.
KEEP CALM & SHOP ON
Fully caffeinated and ready to start the day, it's time to shop! A quick trip down Shiloh lands you at RocHouse , an anchor store of the Shops at Shiloh Crossing. Here, it's all about high fashion mixed with a personal touch. Courtney Burton owns RocHouse and says, "The fur, leather, and sequins make the magic of the holidays really come alive." With hand-selected pieces and an eye for matching clients of all ages with the perfect style, RocHouse is more than just a store - it's an experience. Burton says, "Shoppers should expect the highest level of customer service when walking into RocHouse . I have the best team who really adds to the warm and fun energy in the store. We hope our customers leave with a smile and a really fabulous outfit!" Black Friday means an extra dose of savings at RocHouse, with many items marked down 20% to 30% and a huge "$20 Rack" full of ready-to-wear finds.
Just across the parking lot is Neecee's , a staple of the Billings shopping scene for the last 27 years. Owner Denice Johnson says, "All of us at Neecee's love the holidays. We even refer to Black Friday as 'Bright Friday.' It is so fun to help people find something to wear for a party or a great travel collection to make their packing easy for a holiday getaway." Neecee's focuses on helping shoppers experience a fun and colorful atmosphere and offers everything from wardrobe basics to perfectly matched accessories. While hunting for the perfect holiday dress or sparkle, Neecee's provides a personalized experience that Black Friday shoppers will love.
DID SOMEONE SAY FOOD?
All this shopping can work up an appetite, so it might be time to refuel after the early morning rush starts to wear off. Look no further than MadHouse Gastropub, located at 926 Grand Avenue. Although new to the Billings menu of dining options, MadHouse has been a dream of owner Janelle Crowley for years. A deceptively simple exterior hides the funky and eclectic decor within and gives a welcome respite for hungry patrons taking a break from retail therapy to fill their bellies. The menu features upscale comfort food and is complemented by craft beer and a full bar. Start the meal off with Cajun Steak bites or a Bavarian Pretzel, then take your pick of burgers, sandwiches and wraps, pizza, or a signature entree like beer-battered fish and chips. The cherry on top is your choice of a chocolate sundae, brownie a la mode, or keep it simple with a classic scoop of vanilla ice cream.
REFUELED & READY FOR SPECIALTY SHOPPING
After a packed lunch plate, it's time to fill your cup differently. Our next stop is The Joy of Living, an iconic Billings gift shop located at 1524 24th Street West. Owner Kris Carpenter founded the store after a trip to Pier 51 in San Francisco. She says, "I wanted to create a store where you could pick up a quick gift for your friend or a pick-me-up for yourself." This truly one-of-a-kind shopping experience is the perfect solution for a friend or family member who has everything. From cheeky magnets and bright floral headbands, beauty products and backpacks, to cozy scarves or a symphony of scents, The Joy of Living makes finding that special gift a breeze. Keep an eye out for Black Friday sales and special events throughout the holiday season. Last year's "12 Days of Christmas" giveaway featured a chance to win spectacular jewelry sets, Montana-themed mugs, and other items by interacting with the shop's social media scene.
WRAP IT UP WITH A CLASSIC
The day is winding down, but more fun awaits. Bundle up for the Downtown Holiday Parade, a favorite tradition of many local families that kicks off the season's festivities. At 6:30 p.m. on November 24th, parade-goers will be dazzled by over 60 holiday floats, decorated with this year's Home for the Holidays theme in mind. Santa Claus himself serves as a finale to the evening. Even Jolly old Saint Nick might be hungry after all his travels, so it's off to Your Pie on Shiloh Crossing Blvd for a signature pizza, pasta bowl, or fresh salad. Save some gelato for me, Clark!
Whether it's a little bit of glitz and glam for a holiday party or the perfect cozy sweater to match the weather, Billings has no shortage of clothing retailers eager to serve. If it's more than clothes that make the man, Billings is also home to a host of specialty boutiques with unique gift items for those niche-minded people in your life. Following your favorite stores and brands on social media is a great way to stay in the know about special events, doorbuster deals, and to snag coupons or incentives. By planning early on what items are on their "must have" list, shoppers can prioritize the biggest shopping day of the year to maximize results AND fun.
Originally printed in the November 2023 issue of Simply Local Magazine
Never miss an issue, check out SLM's digital editions here!